Share Your Battle: When the SCALE DOCTOR is Not In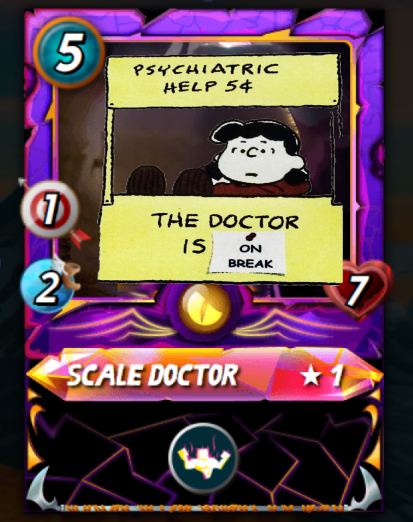 Ever had a battle where you had a tinge of regret?
Our featured battle pits your hero/role model against @monsterstamer in a tournament hosted by @Clove71. It was a match that was a missed opportunity and could have resulted in a 2-0 series win and progression in the tournament, but this sort of a result did not happen. Enter Captain Hindsight and his trusty sidekick Sargeant Second-Guesser.
Just a heads up: This is not your typical Share Your Battle. In fact, none of these Share Your Battle articles are typical. It will become very clear why this Share Your Battle is very different quite immediately.
The Scene
It was a somewhat unseasonably cool day and someone cancelled a rental on your hero/role model, which means it could have been any day in the past 8 weeks!
It was a Round of 16 matchup in the tournament, Match #1. It was a Bronze Level Tournament that allowed any card under the sun. It was Wild Format just the way the way it should be.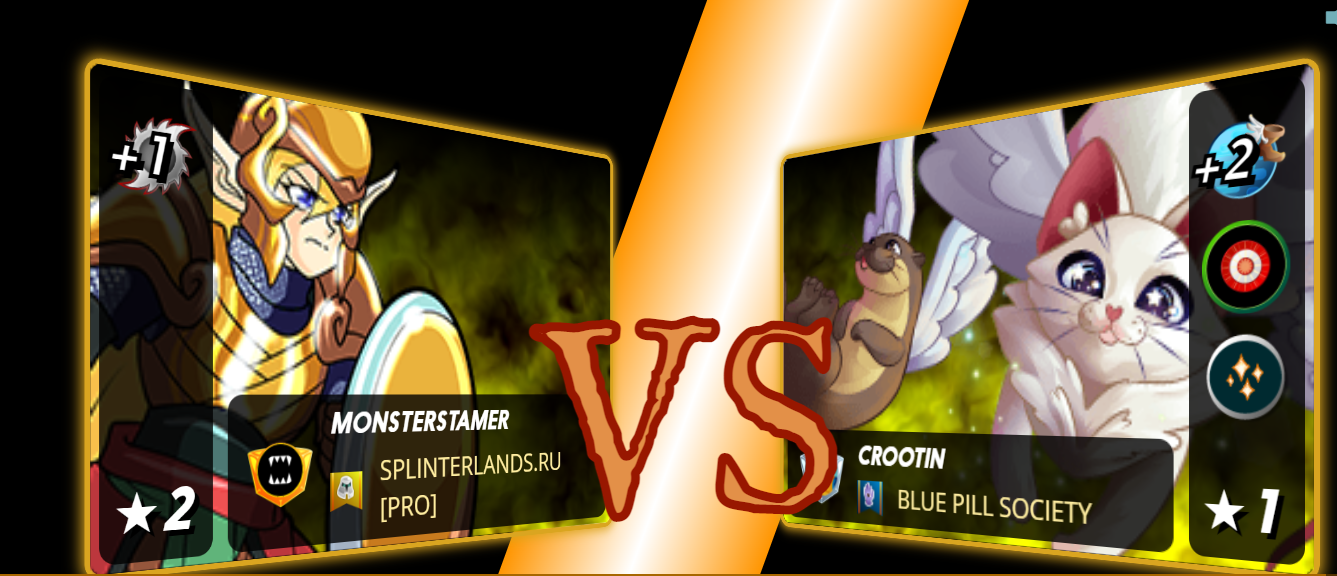 Our Rule Set brought to you by your New England Toyota Dealer:
40 Mana Cap
Explosive Weaponry (AKA Blast Mode)
Lost Magic
Fire, Death, Dragon are in play
Logic dictates that speed is likely to make a big difference in this match and the objective was to play to that. Speed means getting offense in first and possibly knocking out the opponent's key pieces. Playing for Speed also means being able to miss melee and range attacks at a better rate.
The decision was to pair Byzantine Kitty with Death because of the speed edge. Placing the extremely fast and flying Phantasm as a tank over other options seemed like a no-brainer. Giving this Phantasm the ability to recover health each round would seem to be a smart idea. The backup plan was the Carnage Titan with reach, increased speed, and that sweet true strike.
Then on the back end, putting Lira the Dark on the end made sense due to the already fast speed she possesses and amplifying it with Byzantine Kitty would ensure that the Team Speed Kills approach to Blast Mode notches a victory.
What could go wrong? Right? Right?
A very key mistake was made and it was a consideration during the formation of the team, but sometimes overestimating the speed factor can make a difference and there was a key card that was missing and it was due to the fact that it was perceived to be "slow" and the objective is to use a swift offense as a defense.
What was that mistake and what was the key card? SCALE DOCTOR.
Scale Doctor was a consideration that was discounted due to speed, but should never have been discounted given the cards that were played.

What do Carnage Titan and Phantasm have in common?
They both have 8 Health Points. What does Tank Heal do? It refills Health Points by 1/3 of maximum health and it is rounded down. This means in the case of both cards, a Tank Heal would only result in 2 Health Points recovered.
The sacrifice of two key cards that would see the most damage in the fight for a jump start and protecting the back line from sneak attacks ultimately was the cause of loss.
Scale Doctor has the ability of increasing Health by 1. If Scale Doctor was played, the Phantasm would be refilled by 3 Health Points on each turn by Byzantine Kitty. That makes a massive difference and this would apply to the Carnage Titan.
Now let's play revisionist history with SplinterTools...

Replacing Lira the Dark with a Naga Assassin on the end (a fast card with 5 speed being boosted to 7) and a Scale Doctor in the fifth slot results in a 99% chance of victory.
With any sort of tank heal or triage, an extra health bump of 1 from a Scale Doctor can make a massive difference.
Source of Lucy Van Pelt, Expert Psychiatrist in the Cover Image
---
---