3 Modern Gold Foil Rare Cards at All-Time Lows RIGHT NOW
Want to buy some Gold Foil Rare Cards for cheap? Today is your day.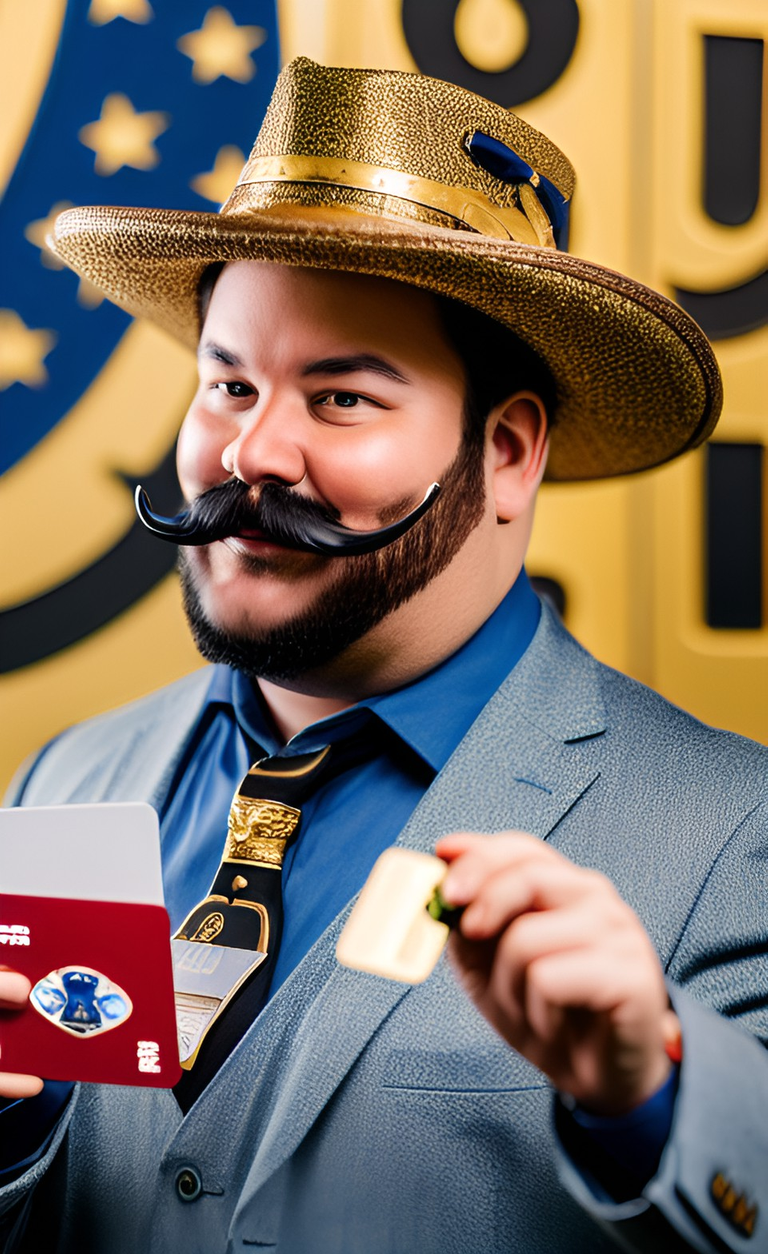 None of this article is financial/investment/legal advice, it contains a strategic valuation analysis of speculative assets that can be subject to market fluctuations. You are suggested to seek out a Registered Investment Advisor (RIA) for all investments and the author is not an RIA. Splinterlands' Terms of Service identifies Splinterlands/Steem Monsters as not being an Investment Company. As defined by the U.S. Code of Federal Regulations, Steem Monsters (the parent company of Splinterlands) and the Decentralized Autonomous Organization (DAO) that was published by Steem Monsters can be argued to rise to the definition of being classified as Financial Institutions in the United States. This is a duty to warn and inform given that the actions to be described regard the valuation of assets and speculation of events to take place.
Buying opportunities in a bearish market always exist, but it is important to find the deals. Three such deals exist for Gold Foil Rare cards, which means greater possibilities for appreciation than Gold Foil Common cards. Some of the cards listed here would surprise many long-time market participants as the prices are quite low for cards that are both useful and comparably short in supply.
1. Diemonshark
This one is a massive surprise to see on this list. Diemonshark is typically priced much higher and it is usually considered a "meta" card. However, here it is priced at All-Time Lows.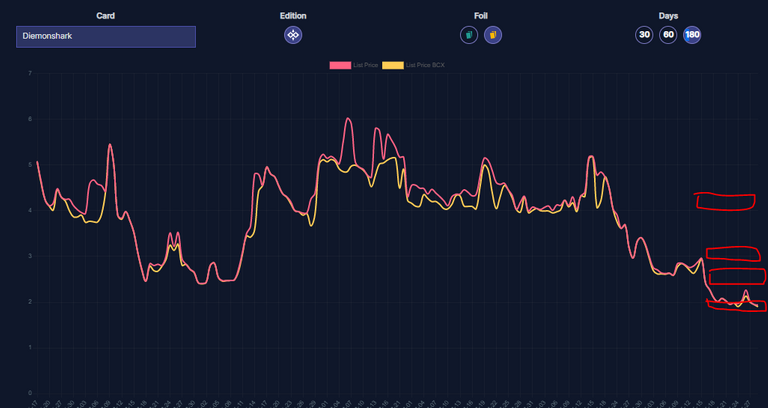 For your ease of assessing this chart, there's a box around the $1.95-$2 range which is the first resistance level. The subsequent resistance levels are $2.35-$2.50, $3-$3.10, and then there's clear opening all the way up to $4.
2. Runeslinger
This is a card that has experienced a few spikes due to supply shortages. It has reached All-Time Lows and has good use in Silver League, which is going to be a bit more crowded after the SPS staking changes. From a game play perspective, a range card with Affliction, Stun, and a good amount of speed will incentivize players to combine four copies of this Gold Foil card.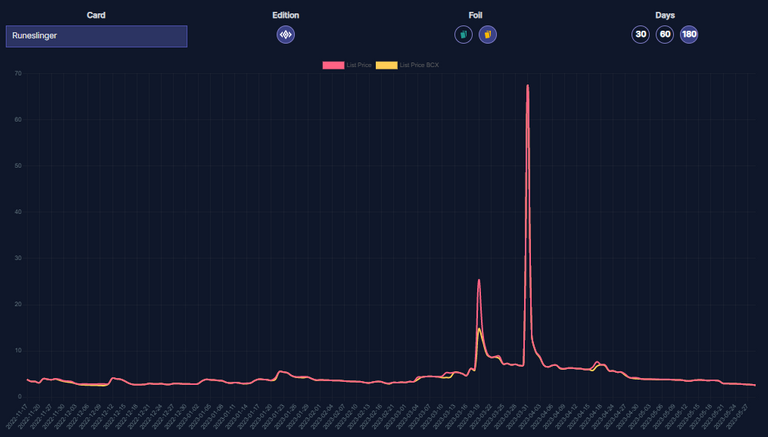 3. Scavo Technomancer
All-Time Lows for this neutral card. It's on the slow side, but it has Blast and with four of these cards combined, the Rust ability is unlocked. This is another card that is good to use in Silver League, especially with Reverse Speed rulesets. It has upside to it due to the neutral aspect and of course the price.


Look for $3.30-$3.50 to be a resistance zone going upwards and then $4.15-$4.25. Clearing through upwards toward $3 is a bit jammed right now, but once out of this zone, these resistance zones will come into play.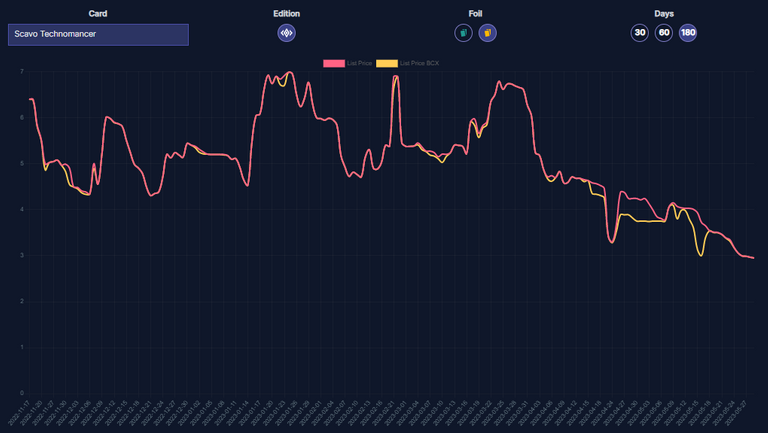 ---
---