Jugando un poco de WARZONE #2 [modo saqueo vs battle royal]
---
Una vez y otra vez dicen que Warzone es esto es aquello, pero nadie explica como son los modos de juego. Dentro del juego existen varios modos pero cada uno de ellos tiene ciertas peculiaridades, los favorito de mi persona son "SAQUEO Y BATTLE ROYALE" que en cierta manera son los mas jugados por todos.
Again and again they say that Warzone is this is that, but nobody explains how the game modes are. Within the game there are several modes but each of them has certain peculiarities, my personal favorites are "LOOT AND BATTLE ROYALE" which in a certain way are the most played by everyone.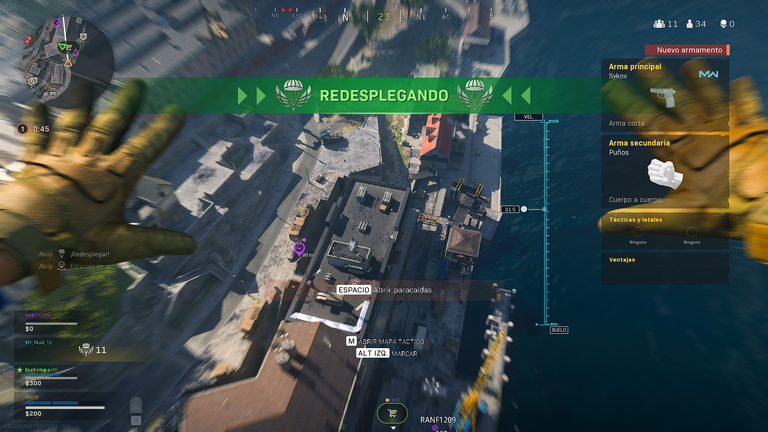 Cayendo en la zona / Falling in the zone
El modo saqueo trata de recolectar la mayor cantidad de dinero posible sin que el enemigo te lo robe o te mate; ciertamente cada vez que el acaba contigo es posible que pierdas toda la cantidad de dinero que has acumulado. Tu equipo te ayuda y los montos se suman. La funcion de llamar al helicoptero es que tu deposites el dinero y si pasara algo no lo pierdes sino que queda depositado.
The looting mode tries to collect as much money as possible without the enemy stealing or killing you; certainly every time he finishes you it is possible that you lose all the amount of money that you have accumulated. Your team helps you and the amounts add up. The function of calling the helicopter is that you deposit the money and if something happens you do not lose it but it remains deposited.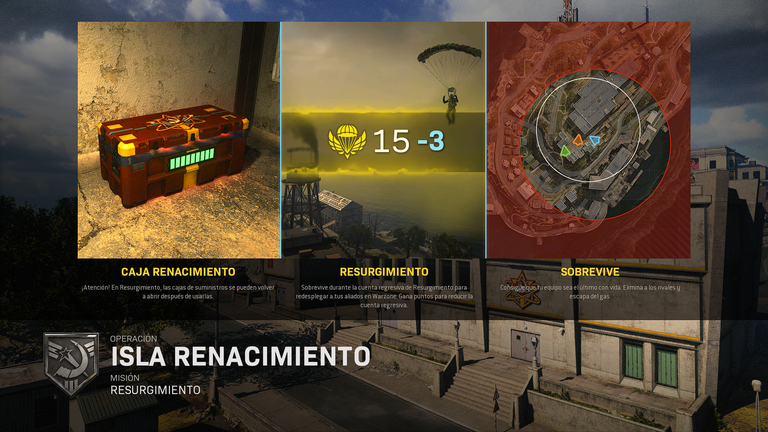 En la espera para comenzar la accion / Words from uncle danilo to everyone
El modo Battle royale donde la idea es que no derroten todo tu equipo y a medida que se va cerrando el circulo para poder caminar o dirigirse, en este caso se le conoce como zona; la zona es un gas venenoso que si te quedas dentro de el te va consumiendo vida hasta llegar a matar. Hay personas que usan el gas a su favor pero solo es parte de la estrategia del juego. El ultimo equipo que quede de pie en la zona pequeña es el ganador.
The Battle royale mode where the idea is that they do not defeat your entire team and as the circle closes to be able to walk or go, in this case it is known as a zone; the area is a poisonous gas that if you stay inside it will consume life until it kills. There are people who use gas to their advantage but it is only part of the strategy of the game. The last team standing in the small zone is the winner.
¿Cual es estos dos modos te gusta mas?
Which two modes do you like the most?
PREVIOUS VIDEO
▂▂▂▂▂▂▂▂▂▂▂▂▂▂▂▂▂▂▂▂▂▂▂▂▂▂
Imágenes propias & Videos/ Own images and Videos ©2022,
@critic-on
.
▂▂▂▂▂▂▂▂▂▂▂▂▂▂▂▂▂▂▂▂▂▂▂▂▂▂

---
▶️ 3Speak
---
---