Viaje a la playa en Chile [PAPUDO] / trip to the beach in Chile [PAPUDO]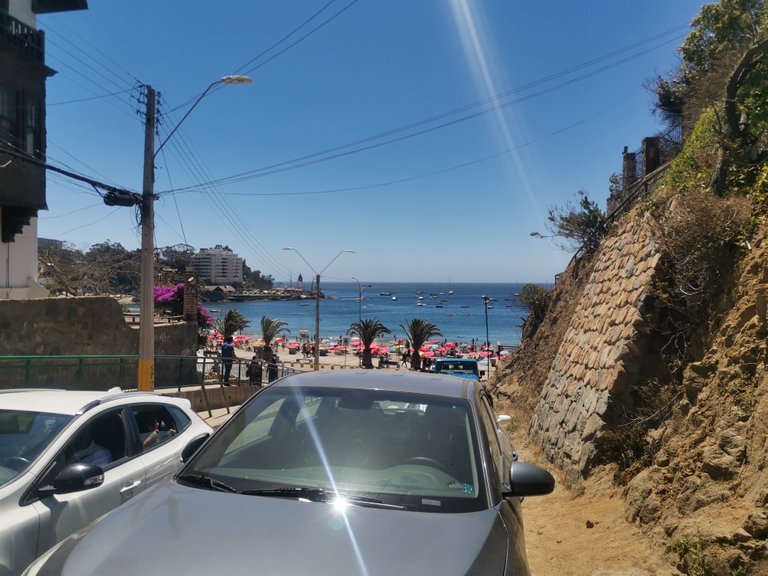 Several days ago I went to the beach with my wife and her family to spend some delicious summer vacations; even though it was a bit short but too good; Here in Chile I had not gone to the beach as such but to Viña del Mar but the beach was very ugly. Today I will tell you about one that I am really delighted with since it is something similar to the beaches of my country but by sight.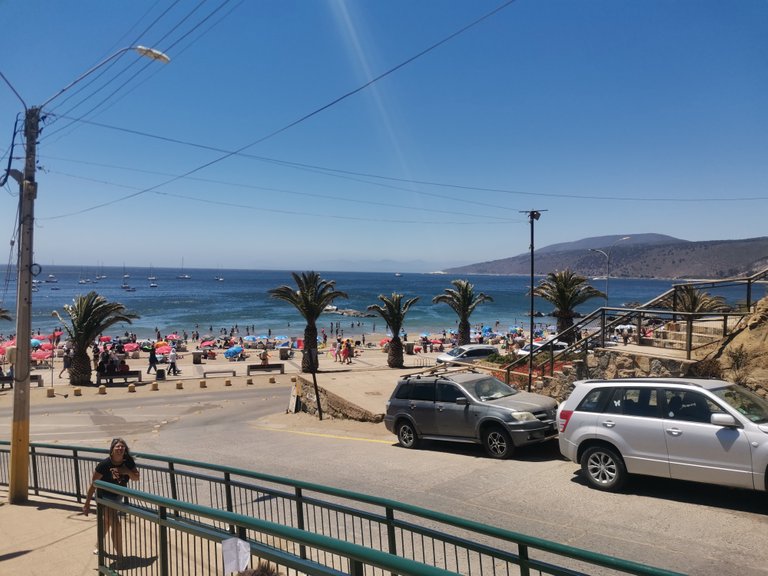 Vista al mar / Seaview
La playa esta ubicada a 3 horas de Santiago de Chile, via norte su nombre es "PAPUDO" porque se llama asi ni idea; aunque investigando un poco en internet consegui: "que habia un cacique que tenia una papada grande y doble; asi que los españoles en aquel entonces denominaron Papudo cuando se referian al casique".
The beach is located 3 hours from Santiago de Chile, via the north its name is "PAPUDO" because it is called that, no idea; although researching a bit on the internet I got: "that there was a cacique who had a large double chin; so the Spaniards at that time called Papudo when they referred to the casique".
Casa antigua en playa / Old house on the beach
Por otra parte las construcciones que estan en los alrededores de la playa son increibles porque por fuera parecen viejos pero por dentro totalmente modernos.
On the other hand, the constructions that are around the beach are incredible because they look old on the outside but totally modern on the inside.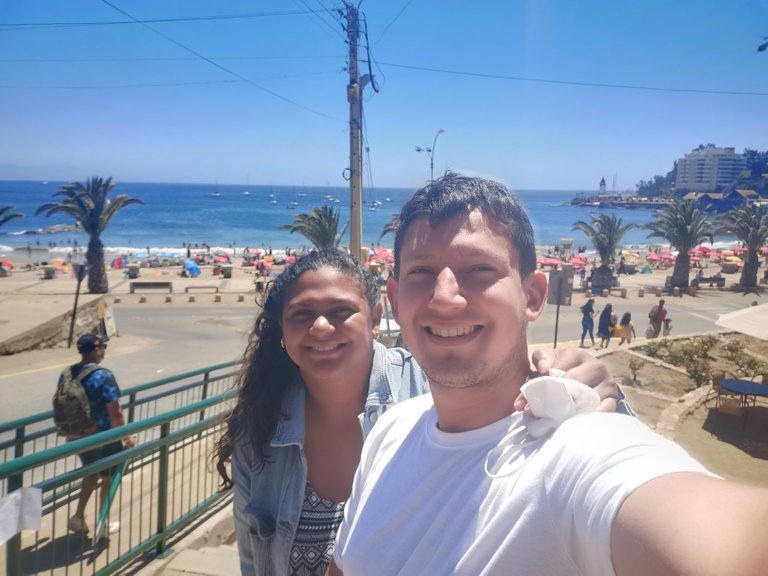 Mi esposa y yo disfrutando de la playa / My wife and I enjoying the beach
La via hacia la playa esta en buenas condiciones y bien señalizado, incluso la playa hay un anuncio gigante que dice peligro de Tsunami! y vias de escape en caso que uno aparezca. Pero de verdad nada que tenerle miedo; se los recomiendo con los ojos cerrados.
The road to the beach is in good condition and well signposted, even the beach has a giant sign that says Tsunami danger! and escape routes in case one appears. But really nothing to be afraid of; I recommend them with closed eyes.

Playa PAPUDO (foto panoramica) / PAPUDO beach (panoramic photo)
PREVIOUS ARTICLE
▂▂▂▂▂▂▂▂▂▂▂▂▂▂▂▂▂▂▂▂▂▂▂▂▂▂
Imágenes propias / Own images ©2021,
@critic-on
.
▂▂▂▂▂▂▂▂▂▂▂▂▂▂▂▂▂▂▂▂▂▂▂▂▂▂

---
---