🤑 🤑 Increible comercio informal BLACK FRIDAY en Chile / 🤑 🤑 Incredible informal trade BLACK FRIDAY in Chile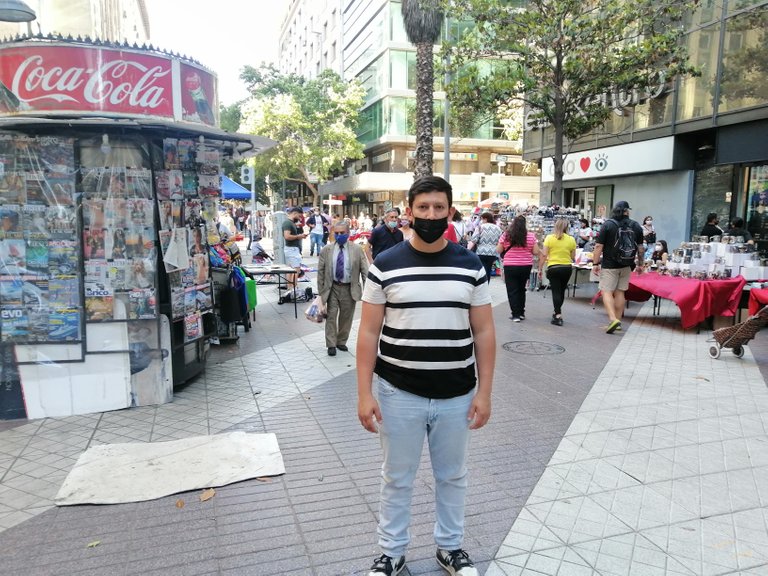 Ya se aproxima la epoca navideña y todos andan en modo de compras para que no llegue tarde o se le haga tarde la compra de los regalos, sin embargo la cantidad de vendedores en la calle son increiblemente abismal.
Christmas time is approaching and everyone is in shopping mode so that they are not late or late buying gifts, however the number of street vendors is incredibly abysmal.
Asi tambien el centro de la capital Chilena (Santiago) se rodea de vendedores ambulantes y vendedores informales. No precisamente porque la economia este mal sino todo lo contrario, la economia esta alta y todo esta fluyendo en base a el comercio; una oportunidad para unos otra perdida para otros.
Likewise, the center of the Chilean capital (Santiago) is surrounded by street vendors and informal vendors. Not precisely because the economy is bad but quite the opposite, the economy is high and everything is flowing based on trade; an opportunity for some another lost for others.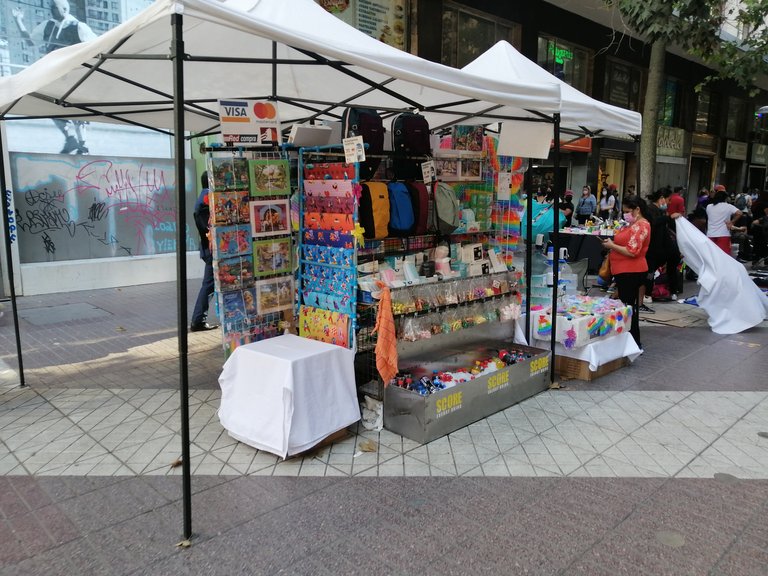 Es informal pero aceptan debito / It is informal but they accept debit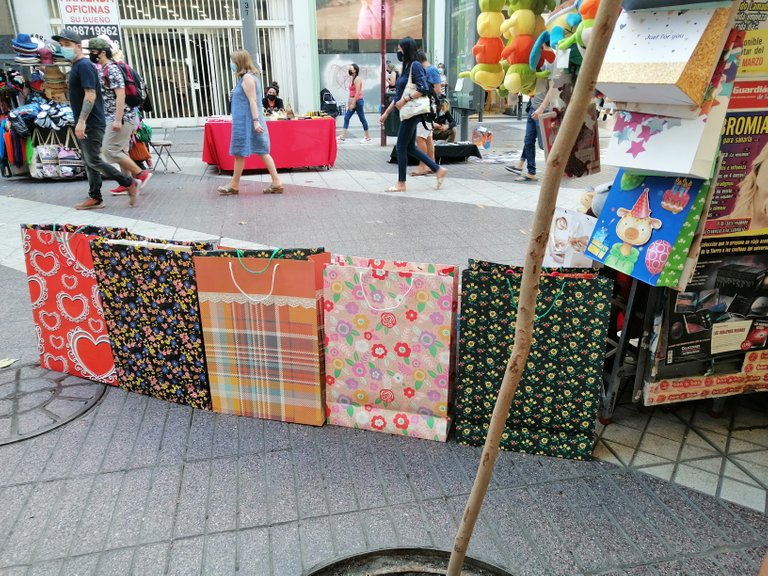 Bolsas de regalo para todo / Gift bags for everything
Los grandes comercios y pequeños se visten de gala para recibir su viernes negro o mejor conocido BLACK FRIDAY. Donde todos entregan mejores ofertas o hacen promociones.
Large and small businesses dress up to receive their Black Friday or better known BLACK FRIDAY. Where everyone delivers better deals or promotions.
Adornos navideños, bolsas de regalo / Christmas decorations, gift bags.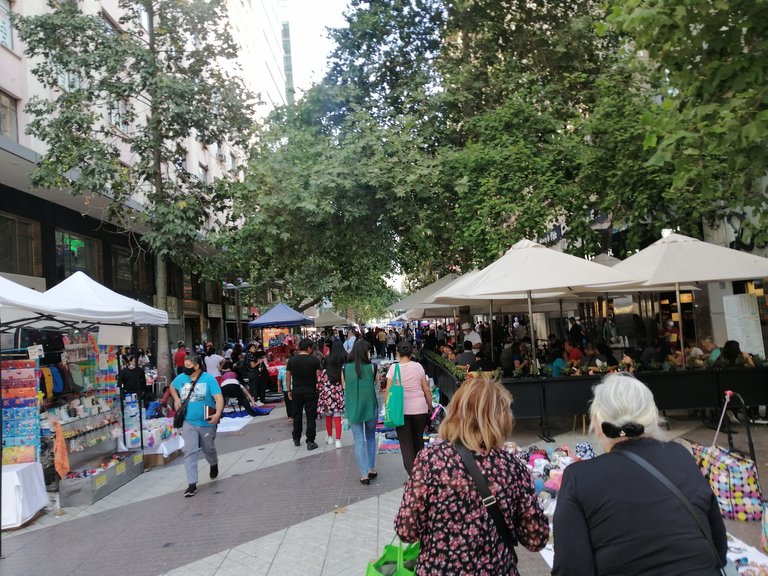 Entre los comercios formales y los informales / Between formal and informal businesses
Quise salir un poco para observar como se encontraba el clima de la calle y quede sorprendido la cantidad de personas que podia conseguir, comprando y comprando cualquier cosa que se atravesara.
I wanted to go out a bit to observe how the weather was on the street and I was surprised by the number of people that I could get, buying and buying anything that was crossed.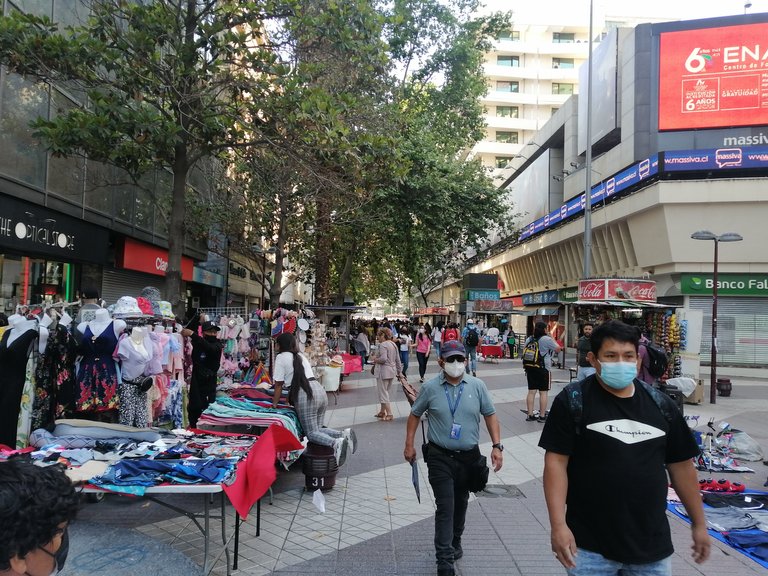 Cantidad de personas como si nada / Number of people as if nothing
[//]:# (!pinmapple -33.443631 lat -70.650424 long d3scr)
PREVIOUS ARTICLE
▂▂▂▂▂▂▂▂▂▂▂▂▂▂▂▂▂▂▂▂▂▂▂▂▂▂
Imágenes propias / Own images ©2021,
@critic-on
.
▂▂▂▂▂▂▂▂▂▂▂▂▂▂▂▂▂▂▂▂▂▂▂▂▂▂

---
---