🌿🌹 Grandes avances en la construccion jardin / 🌿🌹Great advances in garden construction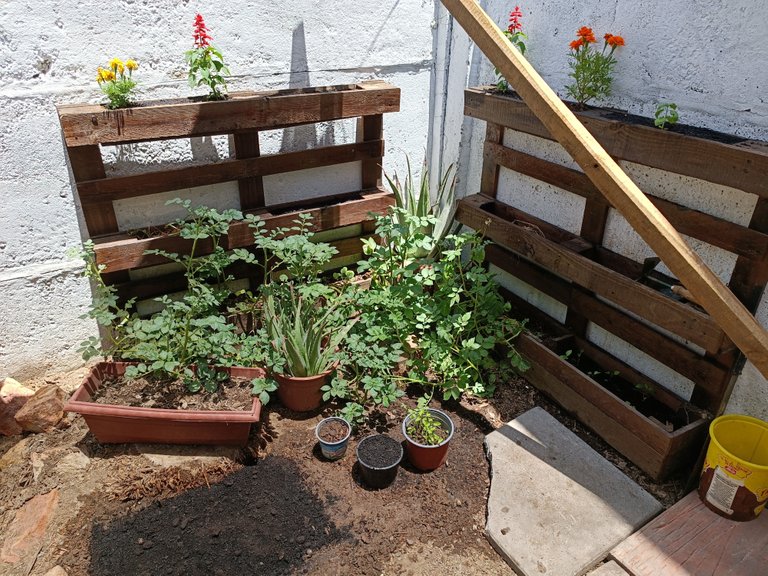 Dandole un poco de continuacion a el jardin que en una oportunidad les mostre cuando recien me mude a la nueva casa.
Giving a bit of continuation to the garden that I once showed you when I recently moved to the new house.
Aqui pueden ver la limpieza que realice → ( ARTICULO )
Here you can see the cleaning I do → ( ARTICLE )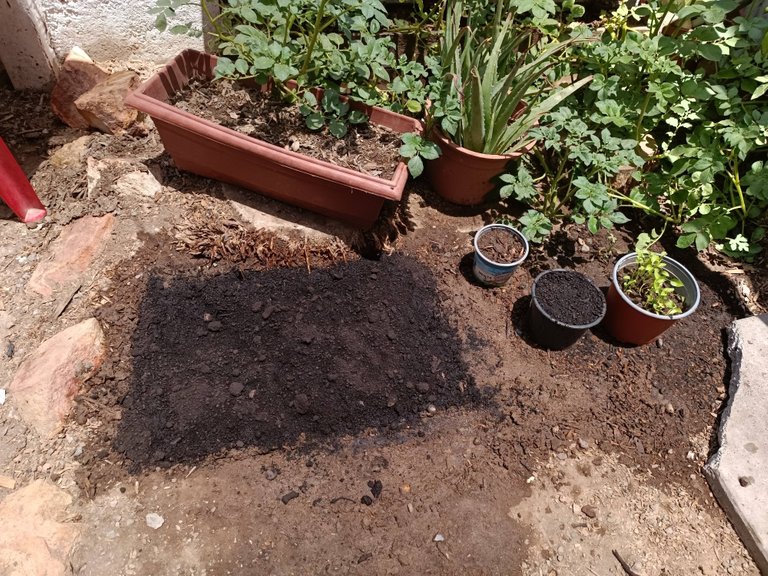 Parte seccionada para la siembra de cilantro / Part sectioned for planting cilantro
Hoy les quiero mostrar los avances y la cantidad de plantas que tengo y que he tratado de sembrar, puesto que los gatos me tienen una gran guerra ya que ellos quieren hacer sus necesidades en el espacio del jardin.
Today I want to show you the progress and the amount of plants that I have and that I have tried to plant, since cats have a great war with me since they want to relieve themselves in the garden space.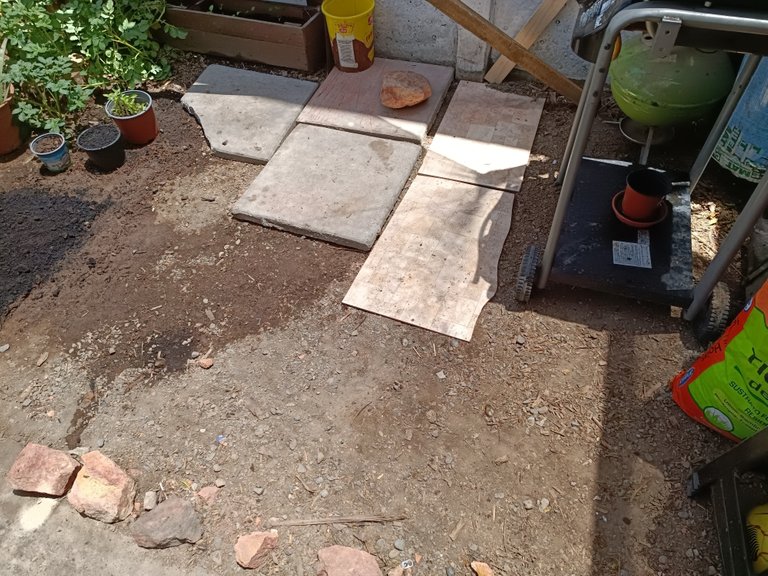 Area que el gato y sus amigos dañan, falta por plantar / Area that the cat and its friends damage, remains to be planted
Nisiquiera son gatos propios sino que mi gato se trae sus amistades para que hagan de las suyas; ya lo he regañado mucho pero igual el instinto animal es algo muy dificil de entender.
They are not even their own cats but my cat brings his friends to make their own; I have already scolded him a lot but still the animal instinct is something very difficult to understand.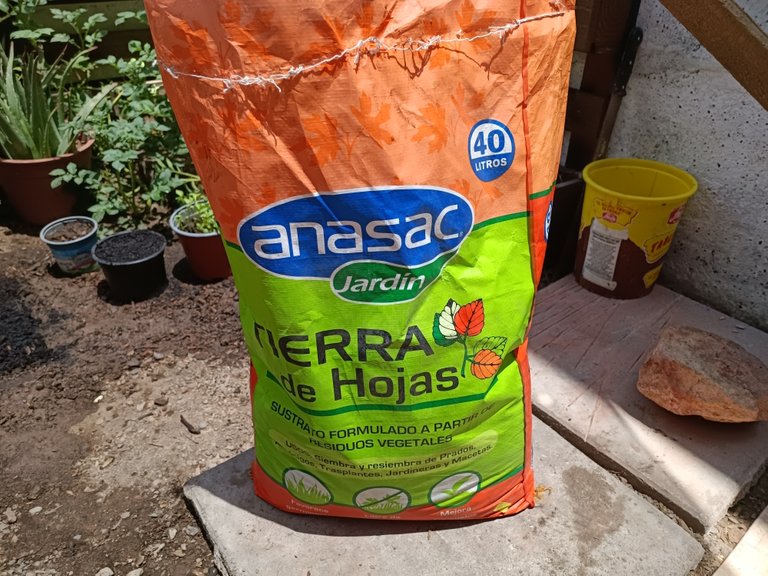 Tierra hojas que uso / Earth leaves that I use
En mi Jardin tengo actualmente: Unas plantas ornamentales, Cilantro, Pimenton, Papas, Albahaca, Patilla.
In my Garden I currently have: Some ornamental plants, Cilantro, Paprika, Potatoes, Basil, Watermelon.
Esquema de distribucion del jardin actual / Layout scheme of the current garden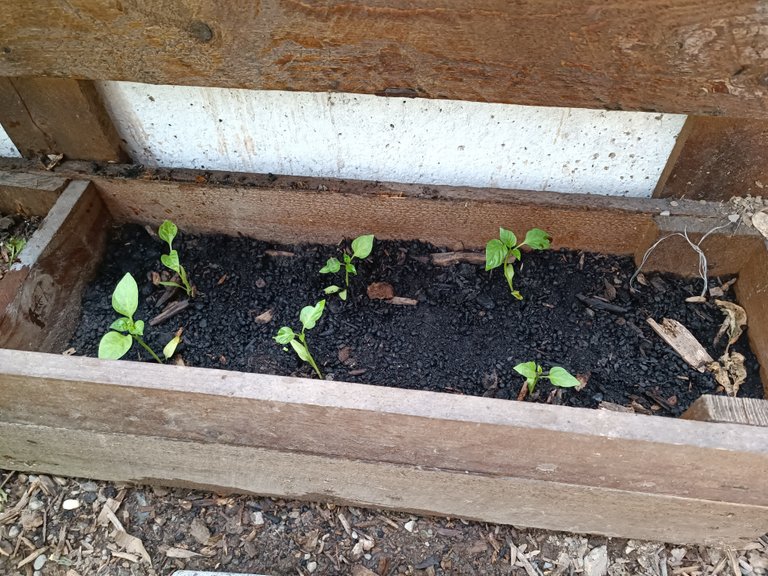 Almacigos de pimenton creciendo con buen sustrato / Paprika warehouses growing with good substrate
De verdad tengo una variedad y puesto para esa esquina dado por el problema que le he mencionado, a medida que vaya creciendo se va a ir acomodando. Ademas le estoy aportando una tierra de hojas con nutrientes para ayudar a alimentar el suelo y las plantas crezcan bonitas y fuertes para cualquier adversidad. Lo unico que me falta comprar para aportarle a las plantas son las lombrices californianas. Pero creo que dentro de un tiempo voy a adquirir que es muy dificil conseguir aca en Chile.
I really have a variety and position for that corner due to the problem that I have mentioned, as it grows it will become more comfortable. In addition I am providing a soil with leaves with nutrients to help feed the soil and the plants grow beautiful and strong for any adversity. The only thing I need to buy to contribute to the plants are the Californian worms. But I think that in a while I will realize that it is very difficult to get here in Chile.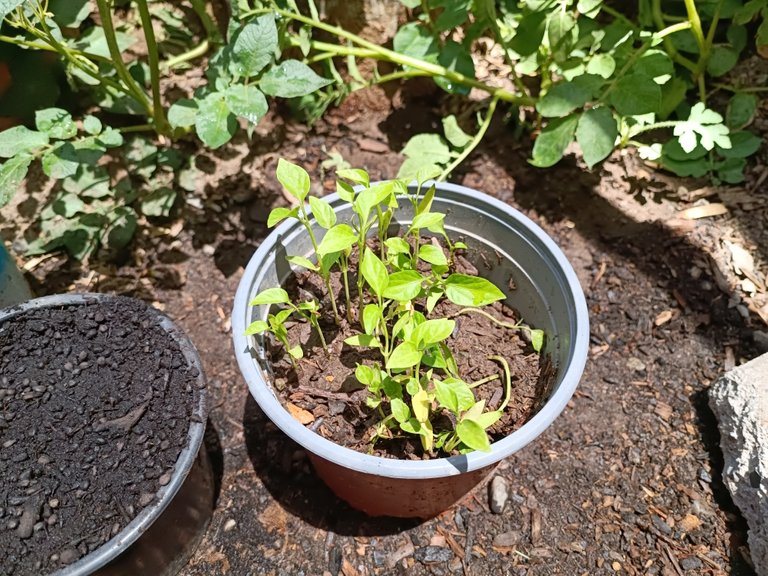 Plantas para transplantar / Plants to transplant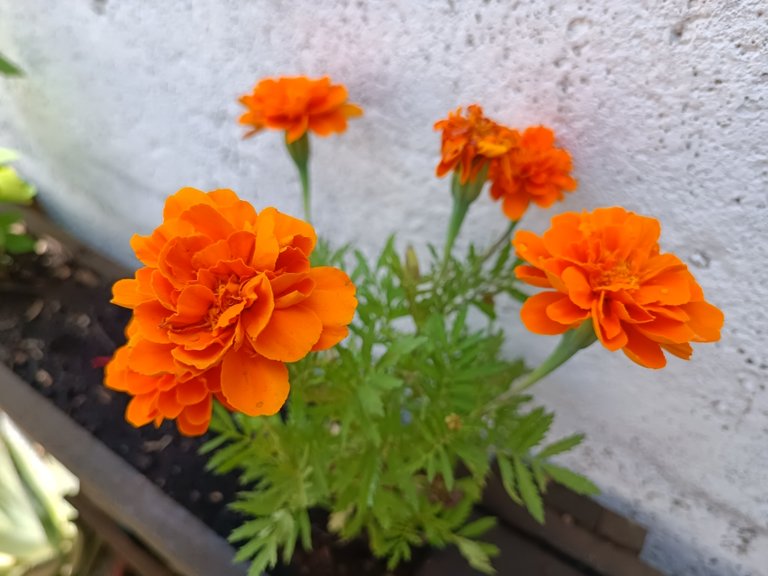 Flor de planta ornamental en su momento / An ornamental plant flower at the time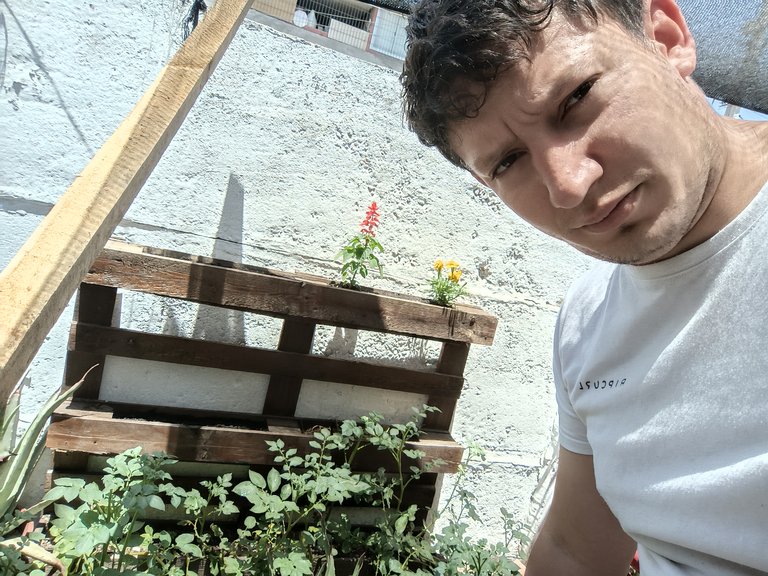 @critic-on en el jardin / @critic-on in the garden
PREVIOUS ARTICLE
▂▂▂▂▂▂▂▂▂▂▂▂▂▂▂▂▂▂▂▂▂▂▂▂▂▂
Imágenes propias / Own images ©2021,
@critic-on
.
▂▂▂▂▂▂▂▂▂▂▂▂▂▂▂▂▂▂▂▂▂▂▂▂▂▂

---
---