El pato de hule mas grande 🐤 / The largest rubber duck 🐤 [ESP-ENG]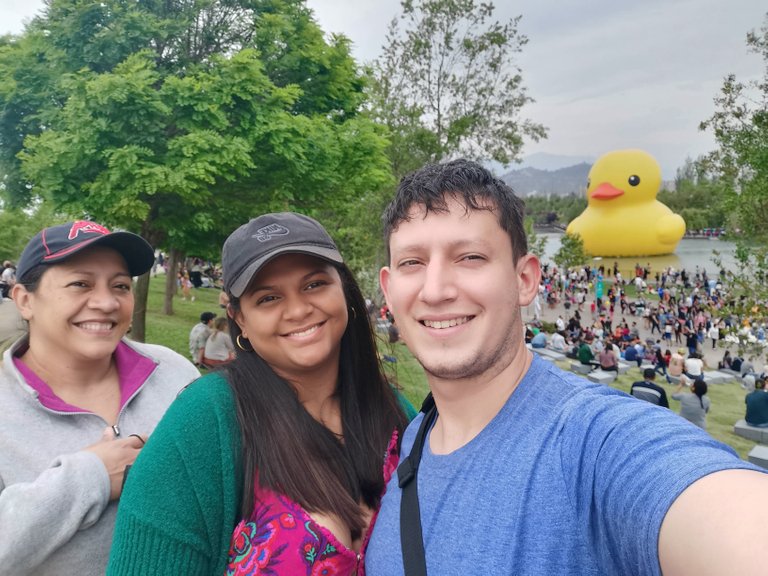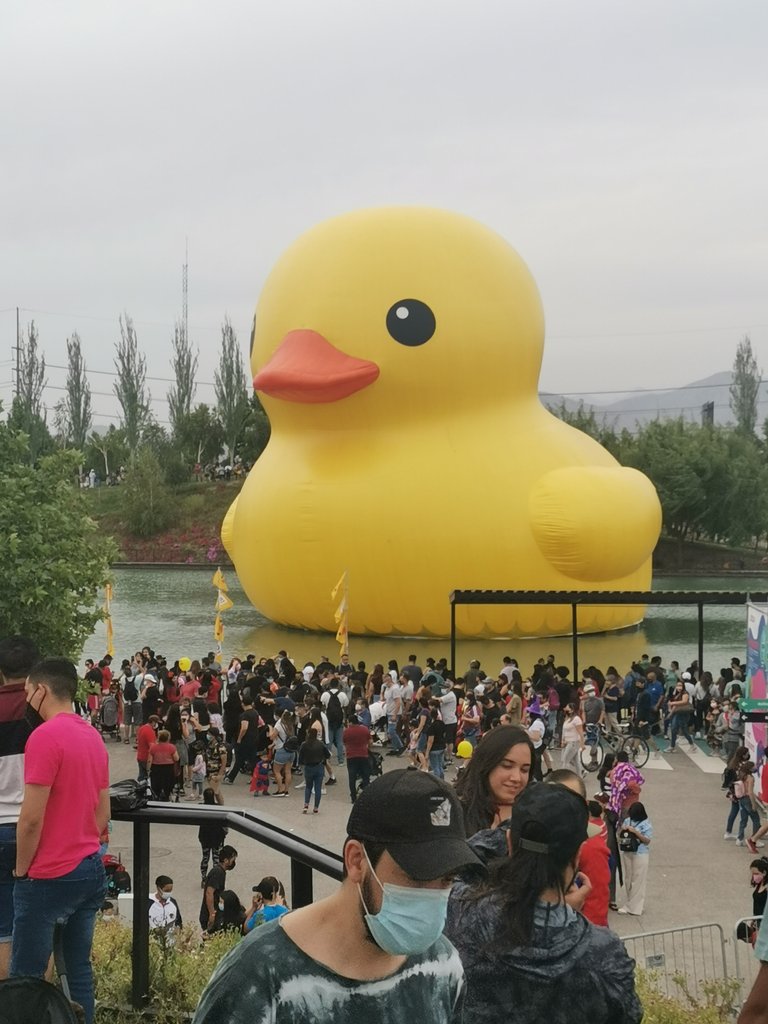 PATO DE HULE / RUBBER DUCK

¡INCREIBLE!
AMAZING!
En el parque de la familia en Santiago de Chile se presento el pato de hule mas grande de los tiempos. Es por ello que fui a conocerlo y tambien a pasar un rato diferente en el parque.
In the family park in Santiago de Chile the largest rubber duck of the time was presented. That is why I went to meet him and also to spend a different time in the park.
Cuando llegamos habia una cantidad de personas que tambien estaban en el parque pasando un domingo diferente, toda la actividad la estaba patrocinando una compañia de telecomunicaciones.
When we arrived there were a number of people who are also in the park spending a different Sunday, all the activity was being sponsored by a telecommunications company.
El pato de hule para los que nadie conoce es un icono muy conocido en las bañeras de las peliculas por su color amarillo y su sencillez; la mayoria de los niños la usan como para alegrar un baño.
The rubber duck for which nobody knows is a well-known icon in the bathtubs of the movies for its yellow color and its simplicity; most children use it to brighten up a bath.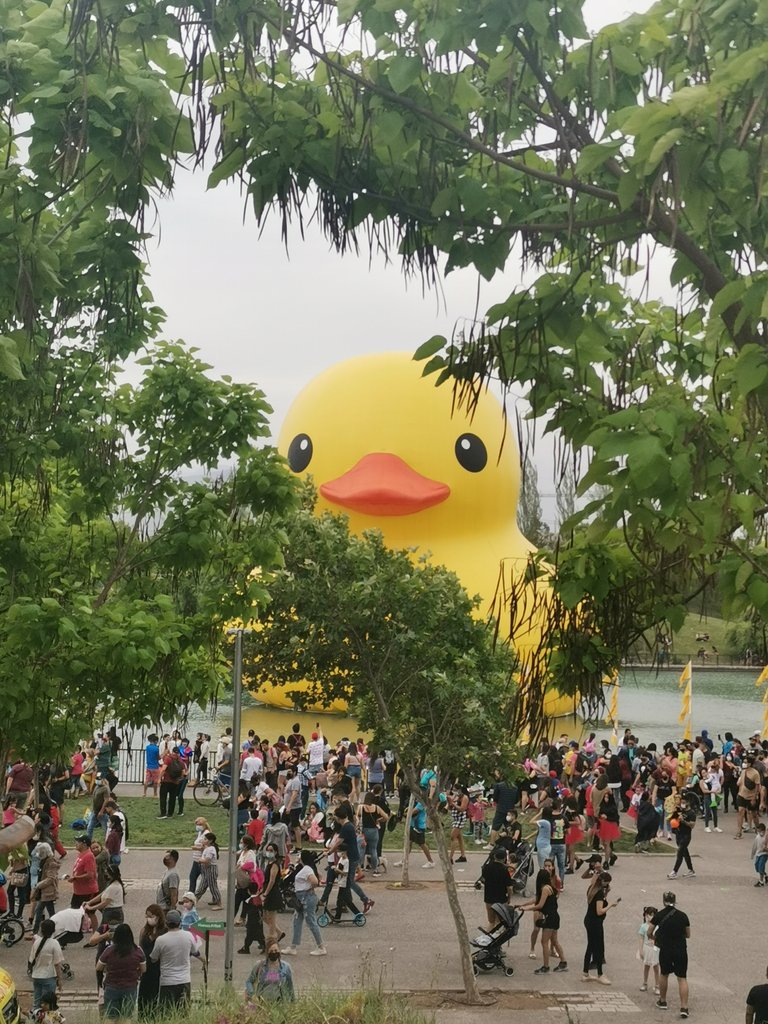 Pato oculto / hidden duck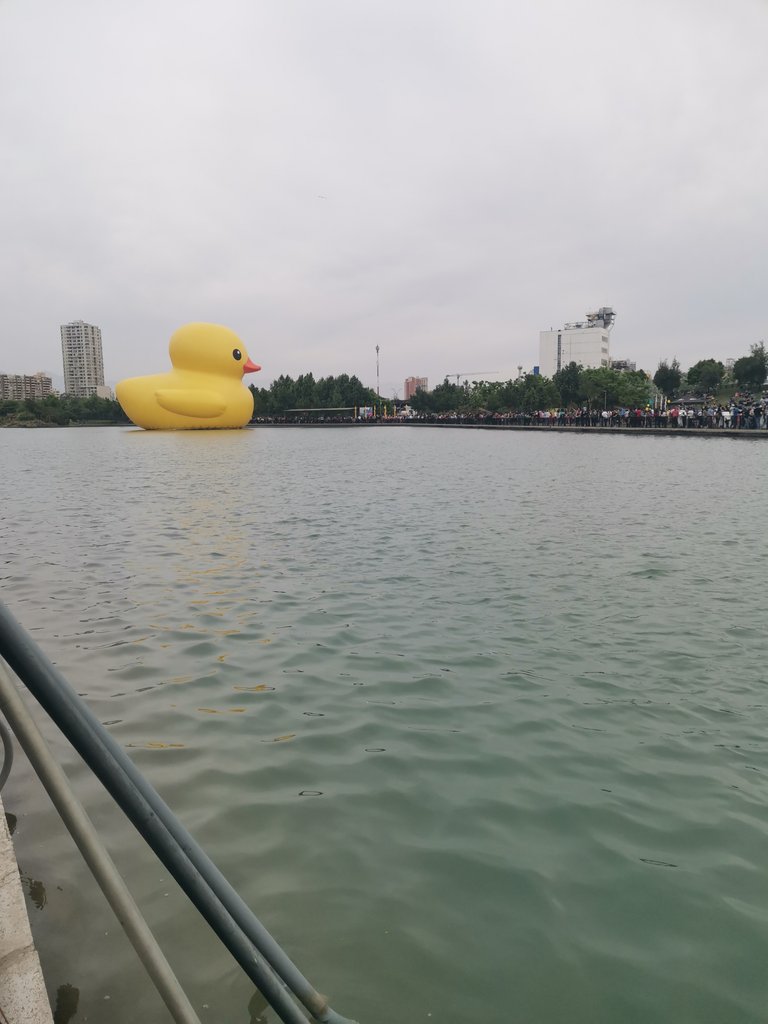 Ubicacion ideal / Ideal location

Asi mismo la ubicacion del pato fui unica puesto que estaba en medio de un lago enorme lo que lo hacia la atraccion principal para todos los que iban entrando y caminando por el parque.
Likewise, the location of the duck was unique since it was in the middle of a huge lake, which made it the main attraction for all who were entering and walking through the park.
Ademas tambien habia una recreacion de un neandertal pero elaborado con tablas de madera juntas unas con otras.
In addition there was also a recreation of a Neanderthal but made with wooden boards together with each other.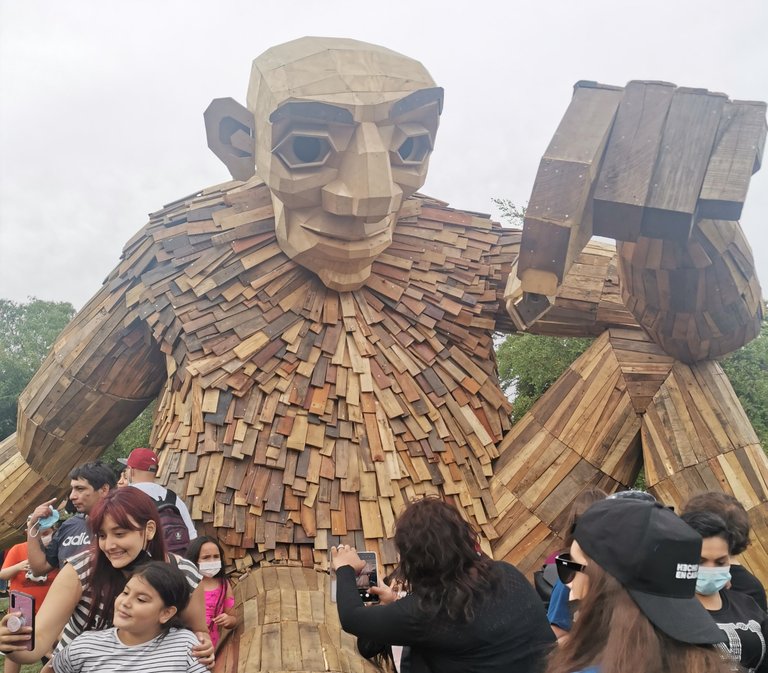 Neardental de madera / Wood Neardental
Menos mal que fui a verlo, este mismo pato de hule dara la vuelta por todo el pais para que la atraccion no sea solo en la capital sino en las distintas regiones y todos puedan contemplar el maravilloso pato.
Luckily I went to see it, this same rubber duck will go around the country so that the attraction is not only in the capital but in the different regions and everyone can contemplate the wonderful duck.
PREVIOUS ARTICLE
▂▂▂▂▂▂▂▂▂▂▂▂▂▂▂▂▂▂▂▂▂▂▂▂▂▂
Imágenes propias / Own images ©2021,
@critic-on
.
▂▂▂▂▂▂▂▂▂▂▂▂▂▂▂▂▂▂▂▂▂▂▂▂▂▂

---
---