Un café es un abrazo atrapado en una taza☕♥ /A coffee is a hug trapped in a cup☕♥ [ESP-ENG]
❤️ Bienvenidos a mi Blog @cristzullys❤️
Hola queridos amigos de la comunidad de #Hive y #cinnamoncupcoffee es para mí un honor y un placer estar siempre en conexión con todos los miembros de esta comunidad que al igual que yo gozan de gusto y amor por el café, está bebida que hace de nuestros días algo positivo y distinto. Tomar café es sinónimo de alegría, relajación, disfrute y conexión con mi yo interior, de verdad que cuando tomo café en mi todo se transforma y mejora porque me hace despertar y conseguir en mi realidad o mi caos las respuestas que necesito para estar bien o por lo menos me hace drenar y sentir ese estado de paz que todos necesitamos y buscamos cuando nos sentimos cargados o agobiados. La verdad es que para mí es la mejor terapia que puedo tomar para sentirme aliviada y un poco más libre de distintas cargas que hoy por hoy mantengo en mi vida. Espero les guste esta pequeña reflexión y me dejen saber a cuánto de ustedes les pasa igual que a mí, que toman el café y se sienten con otro ánimo y manera de enfrentar la vida y las situaciones. Esto es muy importante, poder sentirnos bien con lo que hacemos, comemos y con quiénes somos, que sabroso poder disfrutar de esas cosas que nos hacen la vida un poco más amena.
❤️ Welcome to my blog @cristzullys ❤️
Hello dear friends of the #Hive and #cinnamoncupcoffee community, it is an honor and a pleasure for me to always be in connection with all the members of this community who, like me, enjoy a taste and love for coffee, this drink that makes our days something positive and different. Drinking coffee is synonymous with joy, relaxation, enjoyment and connection with my inner self, really when I drink coffee everything changes and improves in me because it makes me wake up and get in my reality or my chaos the answers I need to be well or at least it makes me drain and feel that state of peace that we all need and seek when we feel burdened or overwhelmed. The truth is that for me it is the best therapy I can take to feel relieved and a little freer from the different burdens that I maintain in my life today. I hope you like this little reflection and let me know how many of you have the same thing as me, who drink coffee and feel in a different mood and way of facing life and situations. This is very important, being able to feel good about what we do, eat and who we are, how tasty it is to be able to enjoy those things that make our lives a little more enjoyable.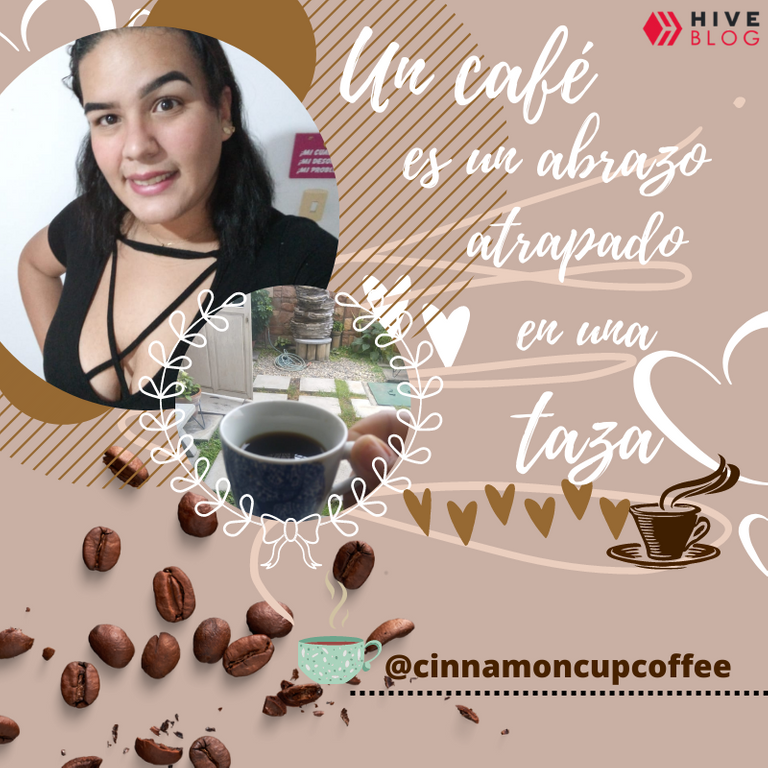 ​
El café sin lugar a dudas es mi bebida favorita incluso al despertar, y generalmente cuando mayor agobiada es cuando más café consumo y disfruto en cada una de las tazas que me tomo. Disfrutar de la hora del café es mi parte favorita del día, pues en ese justo momento suelo llenarme de pensamientos, ideas y energía buena y vibrante que me aleja y despega de la realidad de la rutina de mis días.
Without a doubt, coffee is my favorite drink even when I wake up, and generally when I am overwhelmed, I consume more coffee and enjoy each of the cups I drink. Enjoying coffee time is my favorite part of the day, because at that exact moment I am usually filled with thoughts, ideas and good and vibrant energy that distances me and detaches me from the reality of the routine of my days.
​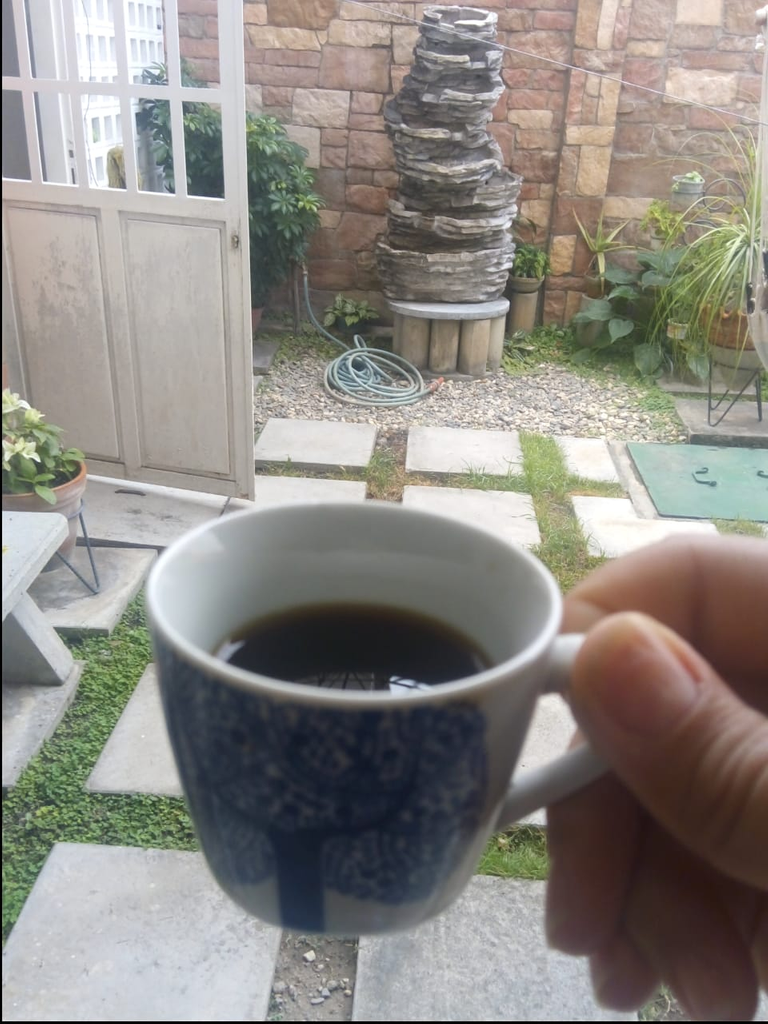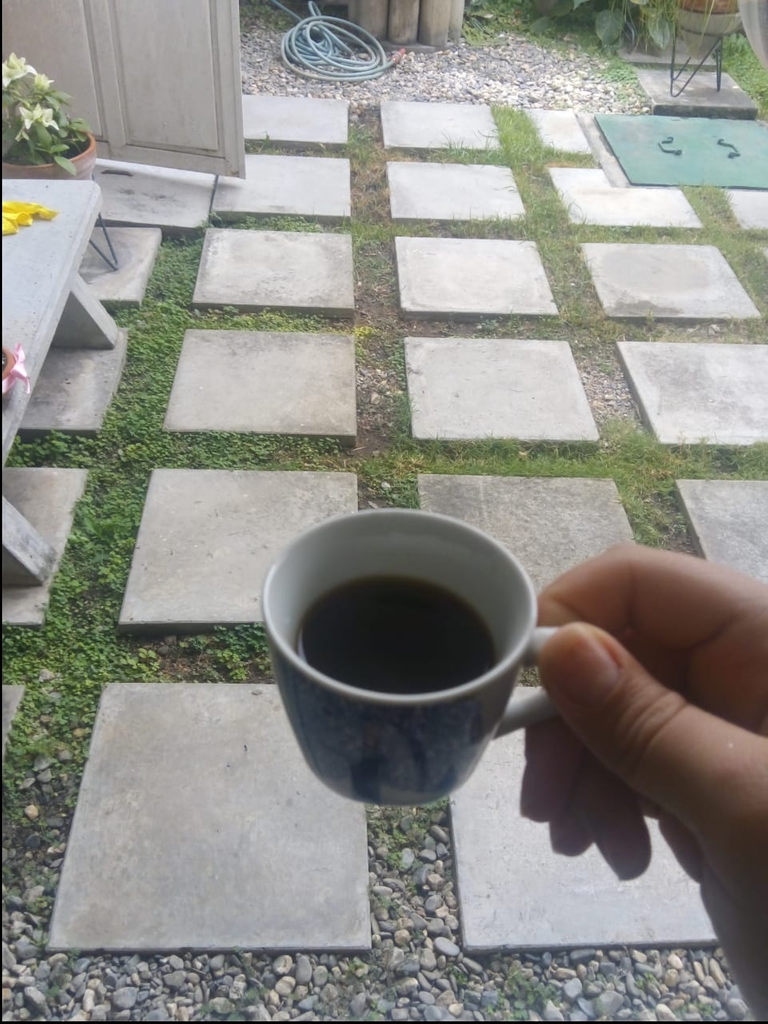 Cuando me dispuse a disfrutar de este café para mí fue algo emocional porque fueron días muy duros en dónde solo tenía tiempo de llegar a casa, disfrutar del café y distribuir mi tiempo en todo el proceso para lograr descansar y a su vez cumplir con mi rol de hija ayudando a los cuidados de mi papá que el pasado mes de febrero fue operado y diagnósticado con una obstrucción intestinal producto de un tumor y posteriormente fue detectado un nivel de células cancerígenas en su organismo. Justo en ese momento el café fue mi refugio, ese abrazo que necesite para llenarme de fuerzas y seguir adelante sin decaer.
When I got ready to enjoy this coffee, it was something emotional for me because they were very hard days where I only had time to get home, enjoy the coffee and distribute my time throughout the process to rest and at the same time fulfill my role as daughter helping with the care of my father who was operated on last February and diagnosed with an intestinal obstruction due to a tumor and later a level of cancer cells was detected in his body. Right at that moment the coffee was my refuge, that hug that I need to fill me with strength and continue forward without giving up.
​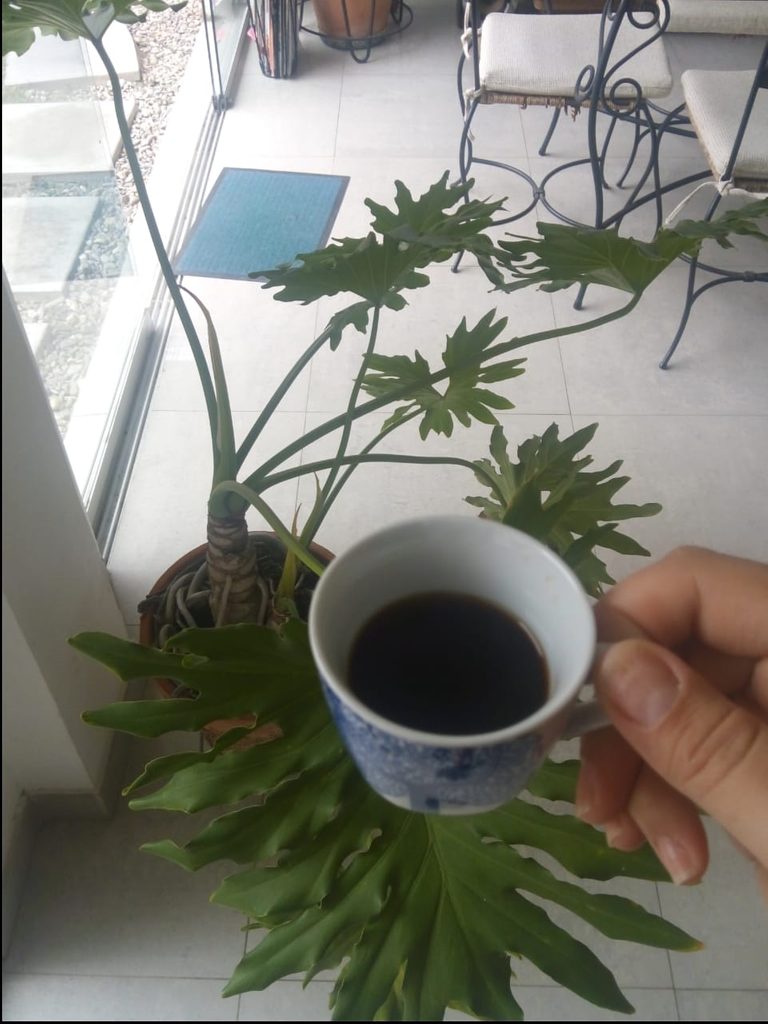 Aunque honestamente la calma no ha llegado a mi, siento que de alguna manera el poder tener café en casa para tomar me ayuda a desconectar un poco de la situación y la incertidumbre que constantemente está en mi cabeza y en la de los seres que nos encontramos luchando con toda esta situación para ayudar a mi papá.
Although honestly calm has not come to me, I feel that in some way being able to have coffee at home to drink helps to disconnect a little from the situation and the uncertainty that is constantly in my head and in that of the beings that we find ourselves fighting. with all this situation to help my dad.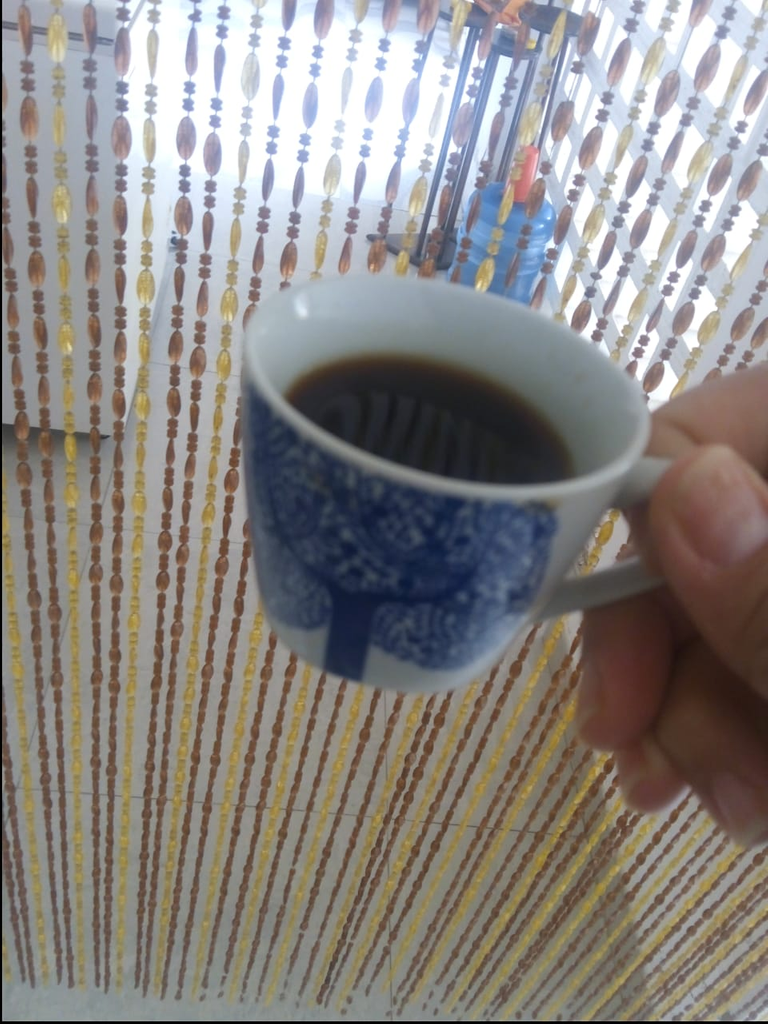 ​
En esos momentos dónde crean no encontrar salidas les aconsejo puedan tomar libremente una taza de café y así despejan y liberan sus emociones para poder continuar con la lucha, y aunque es normal sentirse decaídos y quebrados lo importante y realmente necesario es continuar.
In those moments where you think you can't find a way out, I advise you to freely have a cup of coffee and thus clear and release your emotions to be able to continue the fight, and although it is normal to feel down and broken, what is important and really necessary is to continue.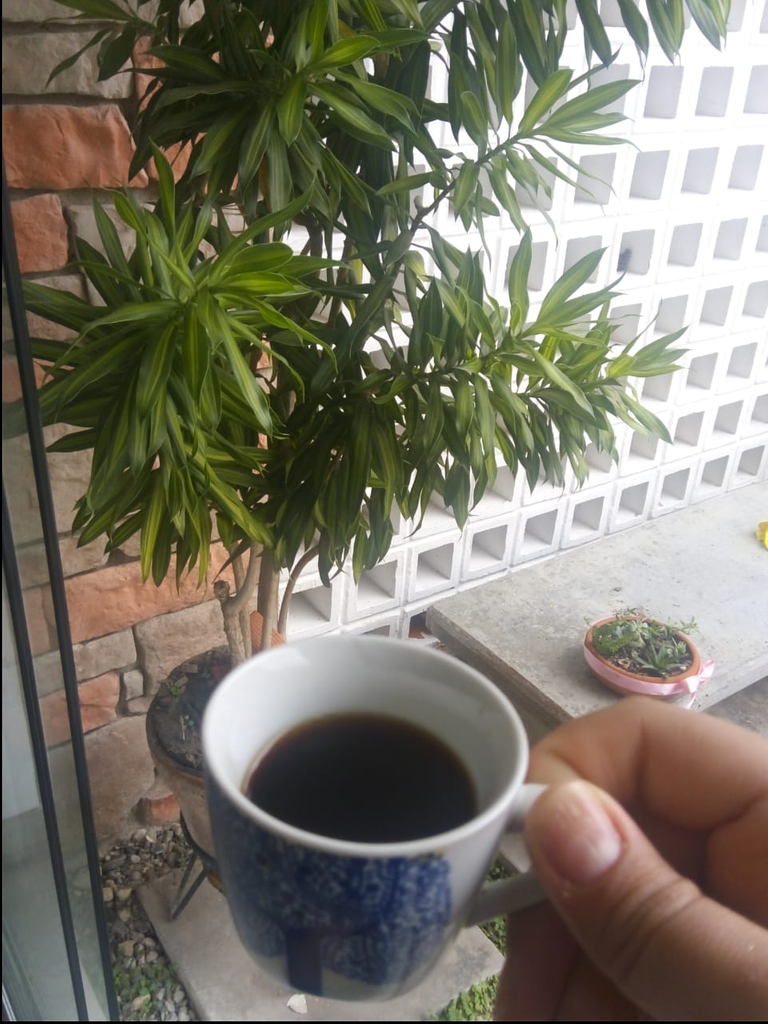 La vida siempre nos pondrá pruebas inmensas que creemos difíciles o imposibles de superar, pero siempre es posible salir adelante con fe, fuerza y una buena ronda de café para liberarnos completamente y llenarnos así de esa energía que necesitamos para lograr superar todo eso que nos aqueja. Si es posible, recuerden que nunca estamos solos y que merecemos cosas buenas, solo debemos entender que la vida es un poco compleja pero valiosa. Recuerden tomar café y recibir toda esas buenas vibras que está rica bebida nos ofrece con su sabor único, su aroma y temperatura justa. Un café siempre será la mejor opción para reiniciar nuestras vidas y continuar luchando por todo lo que necesitamos alcanzar o superar. Nos vemos en un próximo Blog, Bendiciones....
Life will always give us immense tests that they believe are difficult or impossible to overcome, but it is always possible to get ahead with faith, strength and a round of coffee to free ourselves completely and fill ourselves with that energy we need to overcome everything that afflicts us If possible, remember that we are never alone and that we deserve good things, we just have to understand that life is a bit complex but valuable. Remember to drink coffee and receive all those good vibrations that this rich drink offers us with its unique flavor, aroma and just temperature. A coffee will always be the best option to restart our lives and continue fighting for everything we need to achieve or overcome. See you in a next Blog, Blessings....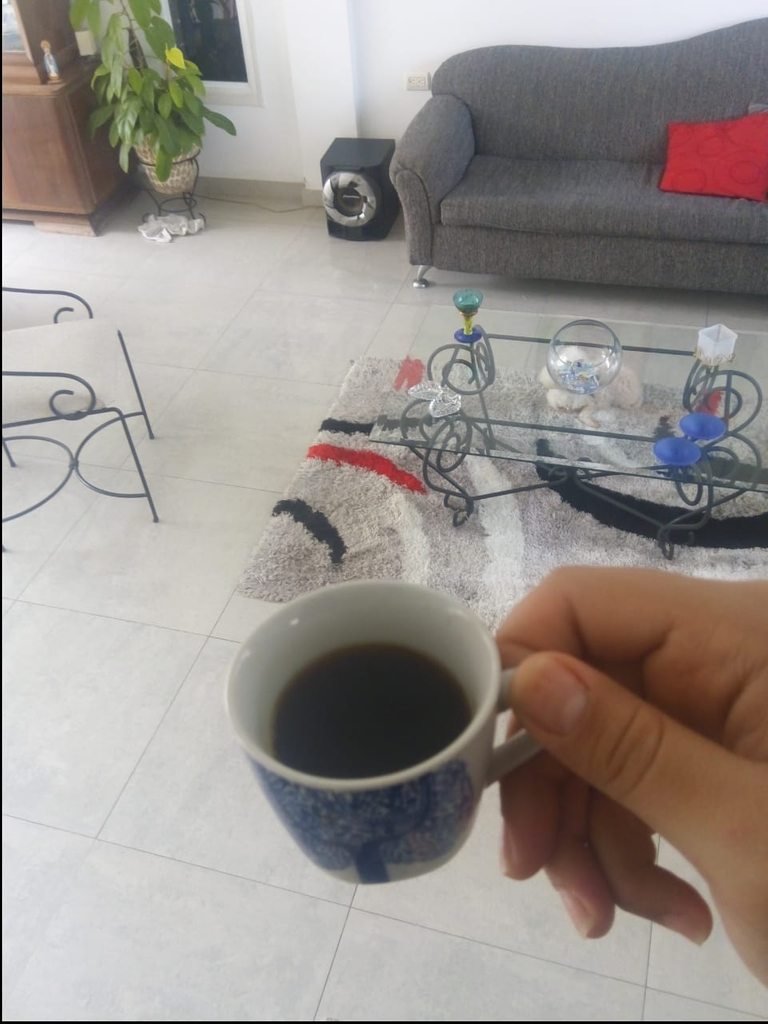 ⚫Original text from: @cristzullys
⚫All rights reserved Cristzullys González
⚫Pictures Taken from my Umidigi7s Phone
⚫Banner Created and designed by @cristzullys
⚫Texto Original de: @cristzullys
⚫Todos los Derechos Reservados Cristzullys González
⚫Fotografías Tomadas de mi Teléfono Umidigi7s
⚫Banner Creado y diseñado por @cristzullys
---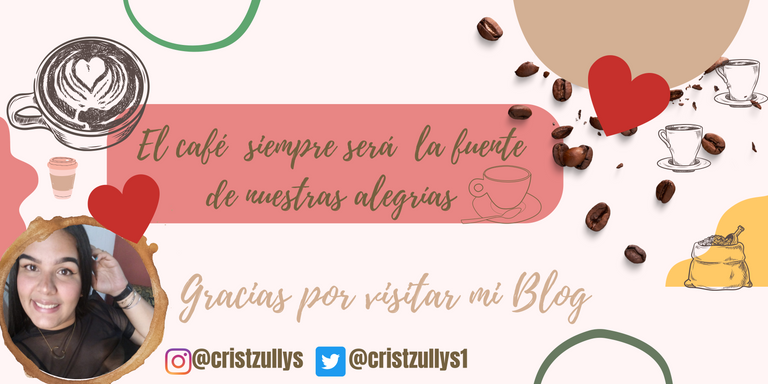 ☕¡ TU APOYO ES IMPORTANTE GRACIAS POR LEERME♥ !
☕ YOUR SUPPORT IS IMPORTANT THANKS FOR READING ME♥!
---
---