The Honey Season Begins. Preparing the Hives.
Hey everyone, the promise of the arrival of spring always evokes such a feeling of excitement and adventure for me as a bee-keeper.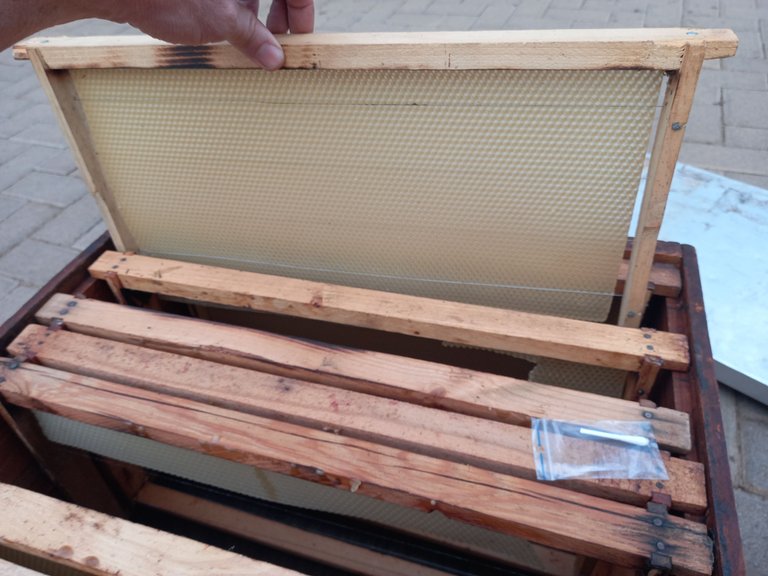 These two pics full wax strips on the side frames of the brood box and all middle frames with just wax strips, reason been when scouting bees come to investigate and report back the their 'proverbial mothership' the illusion of a larger new residence is given. In the past we used to use full wax frames this didn't work as a catch box as the inner surface area was less and not attractive to new swarms, make sense ?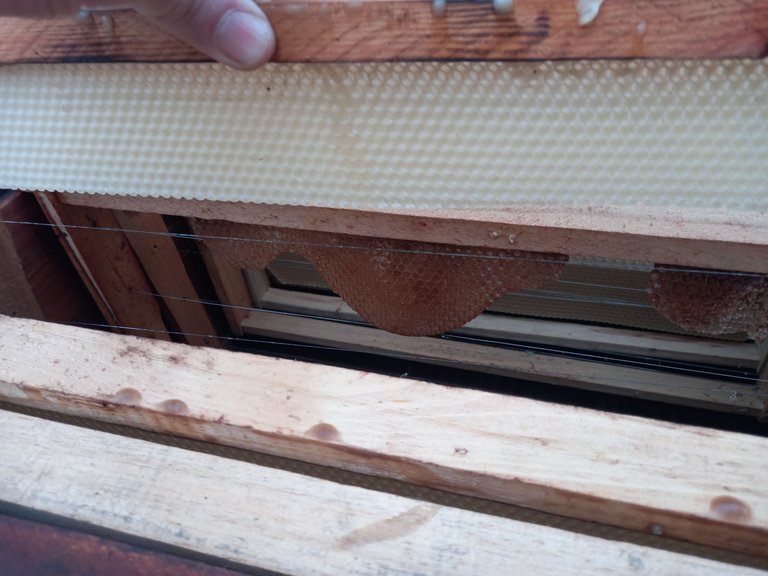 So much to be excited and grateful for in the wonderful majestic natural world. I am currently preparing my catcher boxes 7 in total in the hope we capture a few new swarms and add to our epic 30 swarm total and this is how we do it.
Baited with 1 drop of lemon grass oil on an ear bud inside a plastic sachet. Melted propolis as well as melted wax is far too irresistible for scouting bees to resist.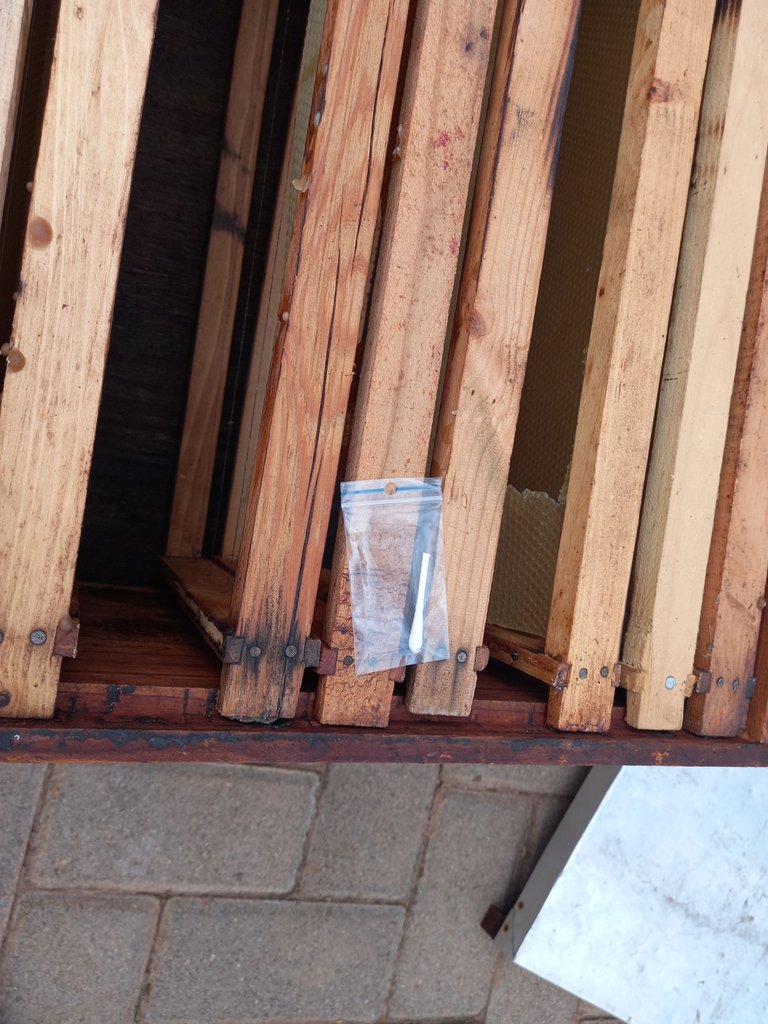 The general rule of thumb if you make the new abode (hive) attractive enough and there is currently a honey flow, the bees will generally swarm and move in.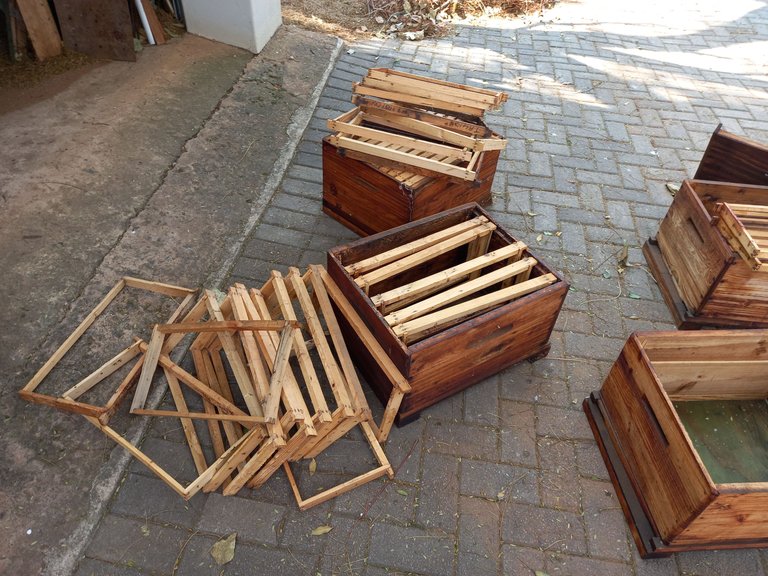 In the past I made the mistake of adding too much lemon grass oil as well as too much honey, honey attracts ants so that's a bad idea as well as too much lemon grass oil "queen pheromone" also repells them, balance is key, I now also add melted bees wax as well as propolis inside the catcher hives, last time we caught 1 swarm only this time around am hoping for greater success.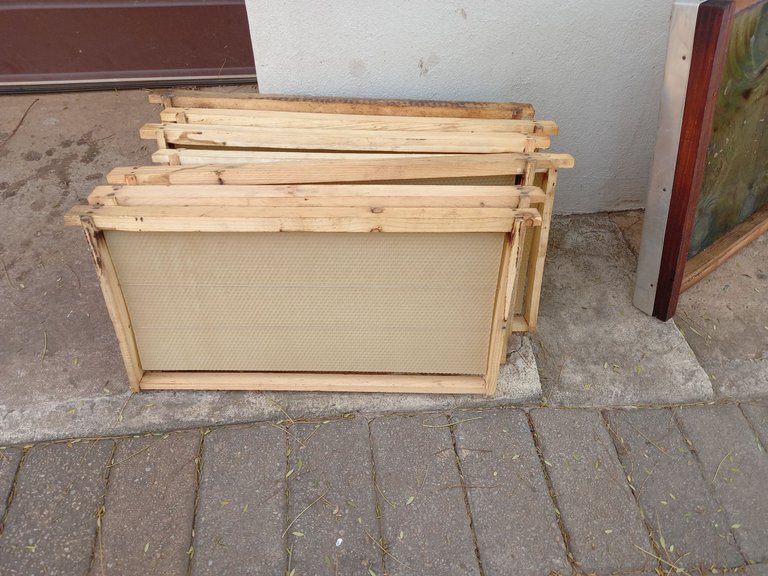 As we approach the honey season we need to also super up, which is a top chamber attached to the main box for bees to store nectar and for us to harvest at a later stage possibly 3-4 weeks from now.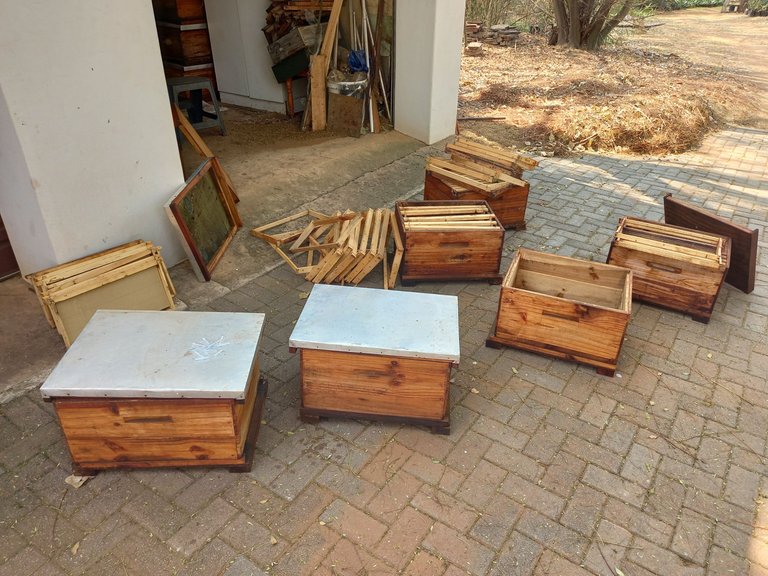 Attaching the wax foundation and strips is relatively simple, just melt wax and press into the groove in the broader frame, let set for a minute.
Hoping for at least 7 new swarms in the next few weeks.
Nature the incredible.
Love light and blessings
Cheer$;)
---
---