Weekly Gambling Dapp Dividends Report!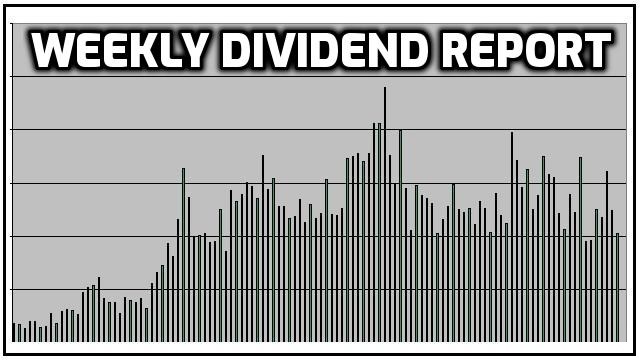 I am keeping close track of my Gambling Dapp Portfolio that includes SBET (Sportbet.one), BFG (Betfury.io),, & RLB (Rollbit.com) with regular updates on how exactly they are doing showing what can be expected for those interested...
---
There was a bit of a dump this week in SBET Tokens pushing the price back down the 0.0027$ getting the market cap just above 1 Million. I pretty much took profit at the top around 0.0038$ and should have sold a bit more. Right now, Dividends in dollars are on the low end again which makes the returns even at the dropped price lower since 100M more SBET were put into circulation a while back while the marketing effect didn't last. The supply over at coinstore went up from 10 Million to 11.5 Million indicating at 1.5M SBET dump again someone just market dumping instead of taking it slow getting a much better price.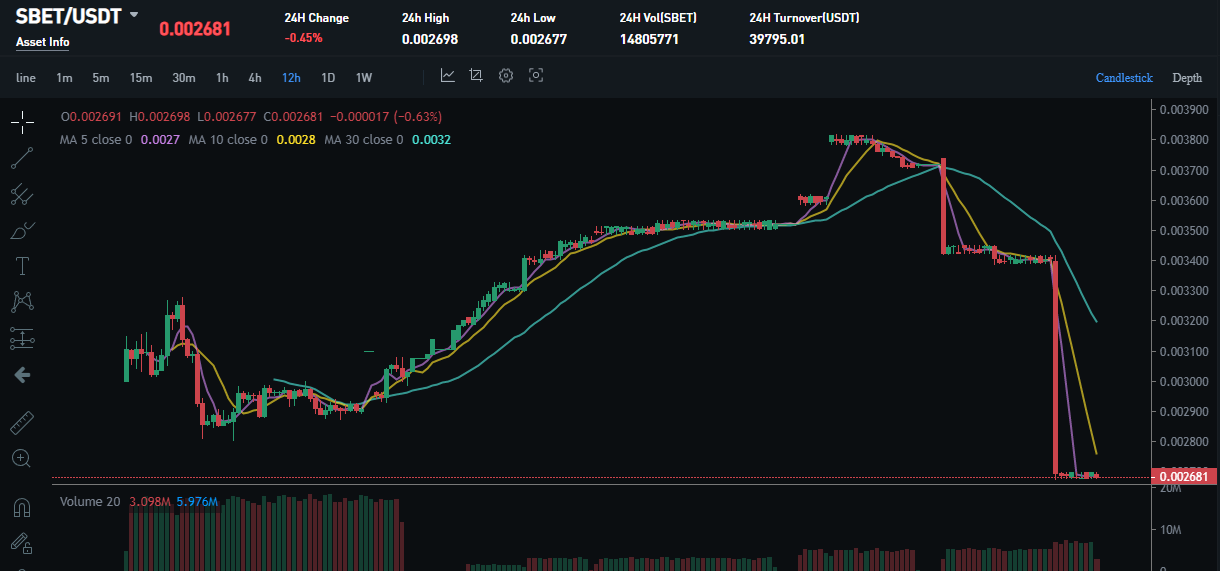 At the new lower price compared to the dividends last week, it adds up to 27% APY which I would say is on the low side compared to the risk.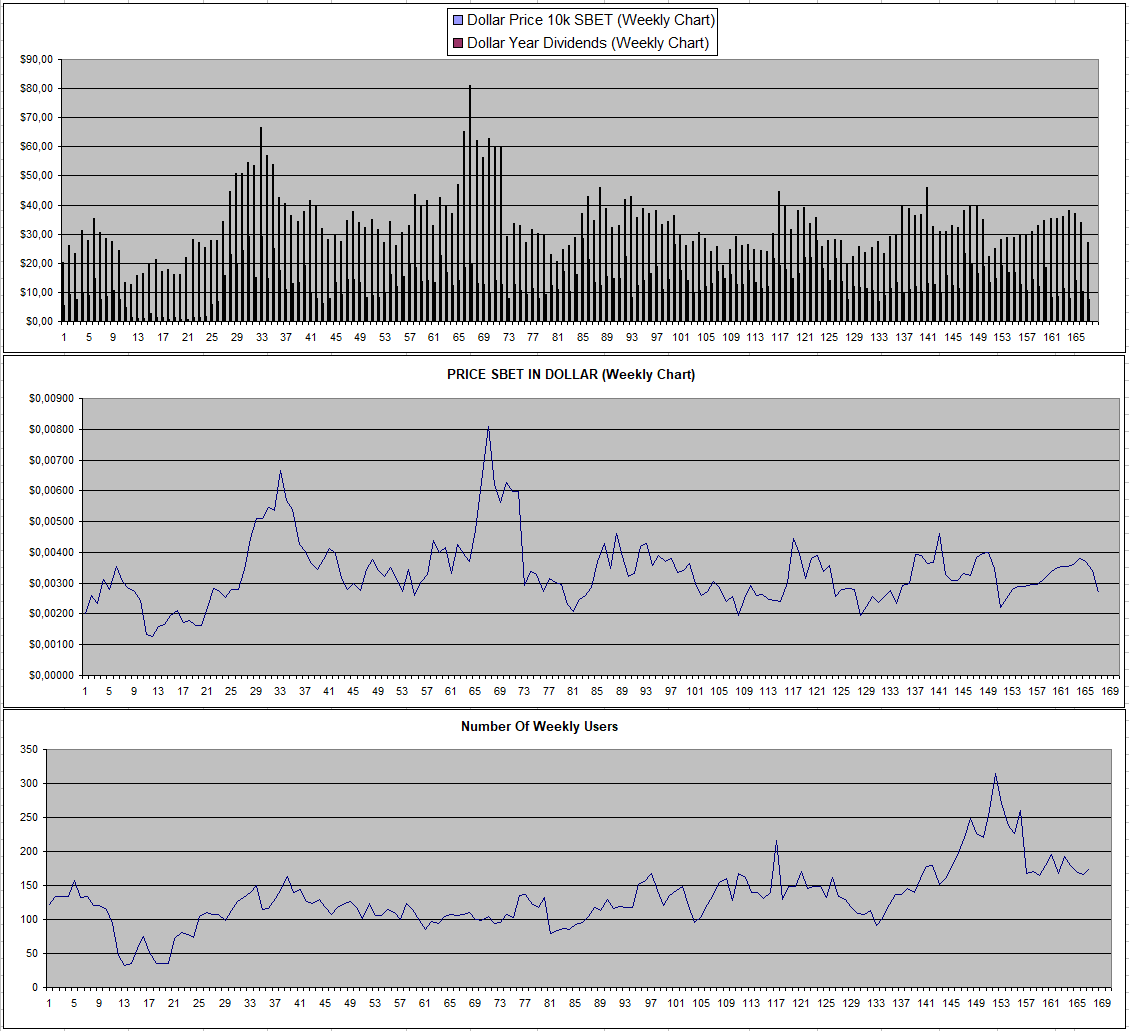 Where SBET outperformed during the bear market, it now seems to be set up to underperform during a bull market as the price sully regelect the real returns and nothing really indicates that there will be a big increase there. This said, it's still nice to get earnings that can be reinvested each and every week.
---
Rollbit.com (RLB) & Rollbot/Sportsbot NFTs
I'm starting to get some more data after a month of having Rollbit assets. NFT's have gone from 2614$ as what I paid for them to now nearly 5000$ based on the lowest price estimations. I'm happy to just stay invested and collect the earnings from it which based on last week add up to 37.79% compared to what I put in and +27.60% APY on the current prices. So right now I would say it's all quite expensive. For the Rollbit coin, the floor seems to be somewhere around 0.021$-0.025$ which tends to pump a lot higher and fall back again making it a coin I will look at to possible trade and get some profit out that way.
RLB Supply Decrease
I'm keeping track of the RLB supply and over 4 weeks it has decreased from 3,275,883,352 RB to 3,266,651,191 RLB which equals roughly a -0.3% burn of the supply.
Weekly Lottery Prizes
The average lottery money that has been given out to to RLB holders that enter by staking and burning some RLB has been roughly 150k Dollars which only equals 20% of the actual profit the site makes.
Weekly NFT Dividends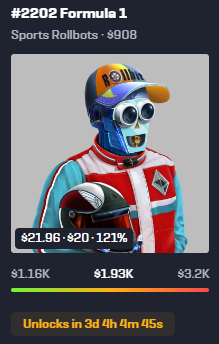 My 2 Rollbots and 1 Sportsbot now are earning around 30$ a week on avergage. Soon I will be able to Unlock my SportsBot and it will be interesting to see how much revenue share it actually will give this time around and it looks quite a bit higher 21.96$ compared to the 8.37$ before. I'm not sure if it will be 21.96$ or the difference between that and the 8.37$ from last time. I guess next week I will know as I aim to lock it again
---
Slight decrease in dividends again this week for Betfury which overall is pretty stable lately both in price and dividends.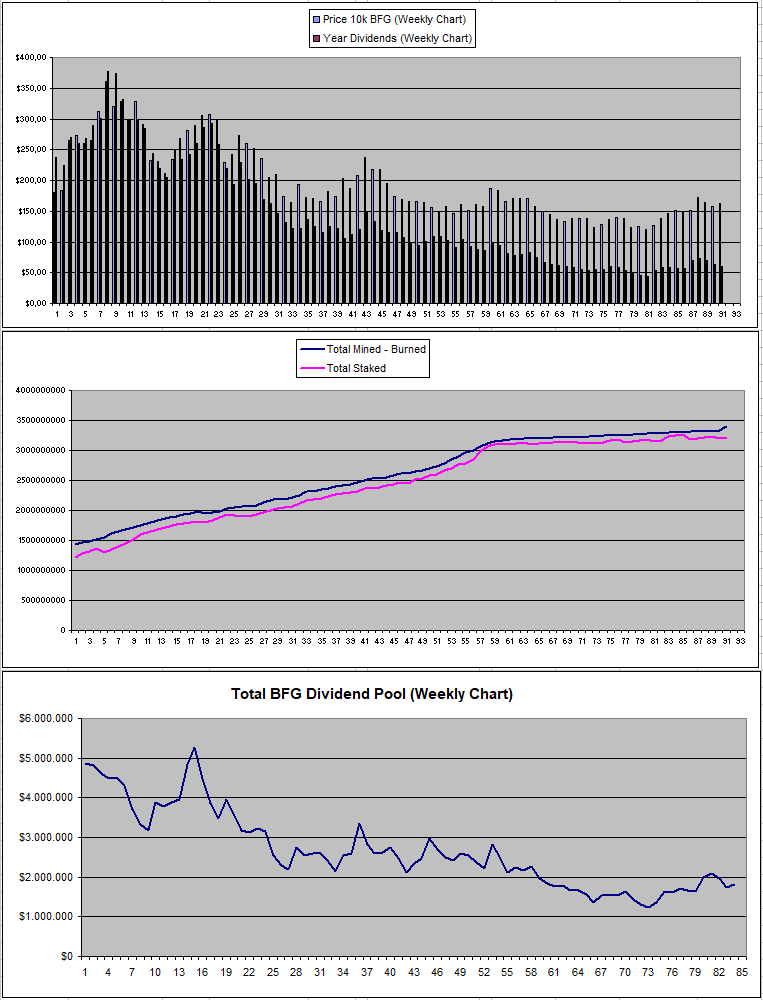 ---
APY Based on Current Price and Dividends from the last 7 days
All these numbers are based on prices of Monday
Note: Token prices going up or down have a major influence on the actual returns going forward either amplifying them if they go up or destroying them when the price would dip. These are my personal numbers and RLB varies based on the trait of the Rollbot NFTs you own.
---
Personal Gambling Dapp Portfolio
I only got just above 200$ of Dividends in total last week for holding 7.5M SBET | 600k BFG | 4950$ worth of Rollbot NFTs. I'm still looking to diversify with other good gambling dapps that pay the losses or fees from the gambler to those holding a token. Anyone that has tips on this, please leave a comment below...
---
I will be back next week with another report that will include some initial numbers from the new Rollbot NFTs.
---
Crypto & Blockchain-Based Bookies and Exchanges that I'm personally using as they allow anonymous betting with no KYC or personal restrictions...
---
Posted Using LeoFinance Beta
---
---