Week 04 Results | 30W-22L-6P | +1.777 Units Profit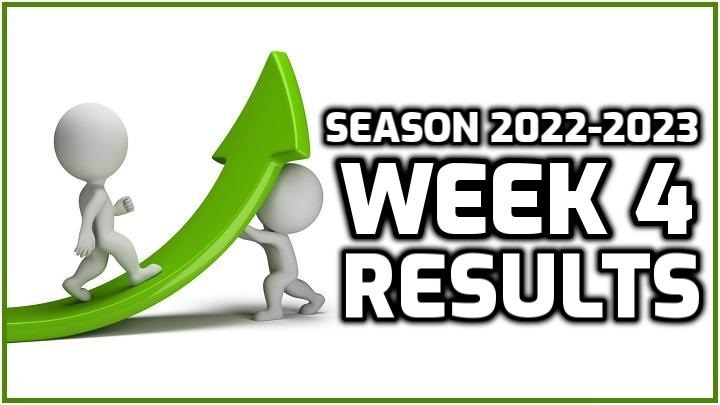 This is a weekly overview of my personal sports betting/trading results on teams from the Belgian Jupiler League documenting my journey toward long-term profit with some insights on my overall approach.
Things are going pretty much as good as I can hope for so far betting the Belgian League goes with another profitable week and an overall sense that I'm really on top of things with enough value to be found on the market. A lot of it comes down to a combination of experience, putting in the hard work (which never feels like working but more like just having fun) and luck not really being against me right now. Eventually at some point there will be downswings and I likely will go a bit more in auto-pilot while the lines get sharper as the season progresses. Often times, the start of the season is where most money can be made and this certainly seems the case right now.
---
Pre-Game Preview Bets Season 2022-2023

The pre-game bets I share as bold flat unit selections in the previews I'm making also continue to produce a lot of volume are are red hot with the chart showing a straight line up after 31 bets. I'm already over 10 units profit on them giving me quite a buffer for the remainer of the season. A general mistake many make is to start following someone after hot results which more then often results in a regression to the mean at some point. So look at the bets I'm putting out with a lot of caution. As easily as there is a +10 unit profit, tyhe more easy it tends to be to go -10 units and you should not be betting (or bet way too much) if you aren't prepared or fine with this.
---
Previous 2 Seasons Result

---

I take all my Pre-Game & Live bets with my Betting Broker Sportmarket Pro who always provides the best offers on the market with a 1 click solution and doesn't limit winning players offering high limits. For more info check my Sportmarket Pro Review
---
Regular Season 2022-2023 Personal Betting Chart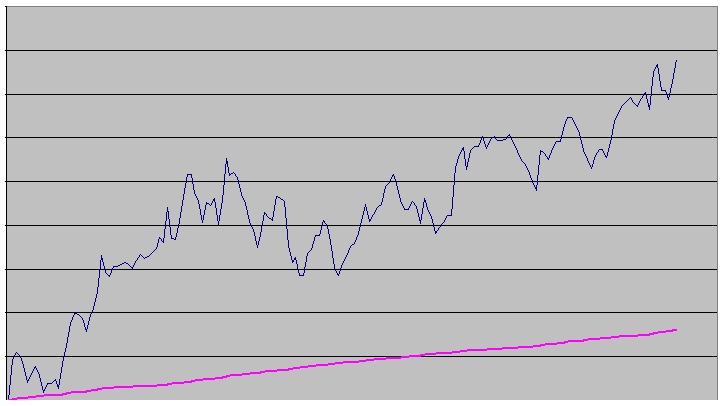 ---
I'm most of all grad that I succeeded in my goal to have a total volume above 8 units this week and I want to continue getting this up which for sure will be a challenge. This week there were just way more spots than average where I was willing to take a 0.5 unit bet or more without limits being a major issue. I can see this being the case again next week where I already got into some positions. While the chart now looks like an slow but steadu uptrend, over the course of the season this well end up being a big peak most likely as the gap between the expected profit is just too big to be sustainable. I also reached a new all-time high on the 5+ year chart that I am keeping track of which currently sits at +3.83% ROI after 6813 bets.
---
Season Results 2022-2023
Week 04 Results 58 Bets | 30W-22L-06P | Staked 08.230u | +1.777u Profit
Week 03 Results 43 Bets | 23W-16L-04P | Staked 06.271u | -0.162u Loss
Week 02 Results 27 Bets | 10W-16L-01P | Staked 04.515u | +0.225u Profit
Week 01 Results 44 Bets | 25W-17L-02P | Staked 06.186u | +2.050u Profit
 Regular Season 2022-2023 Results
172 Bets | 88W-71L-13P | 25.203 Staked | +3.890u Profit | +15.44% ROI

---
Previous Seasons Personal Betting Results [6641 Bets +3.57% ROI]
Season 2021-2022 | 1364 Bets +2.72% ROI
Season 2020-2021 | 1504 Bets +4.37% ROI
Season 2019-2020 | 1406 Bets +2.48% ROI
Season 2018-2019 | 1090 Bets +2.47% ROI
Season 2017-2018 | 821 Bets +7.22% ROI
---
That's it for the first week and for sure these are the good times right now and I'm aiming for this streak to last a while. I'll be back with more bets and results the coming week!
---
Posted Using LeoFinance Beta
---
---