Sports Betting Blockchain Projects | July 2022 Report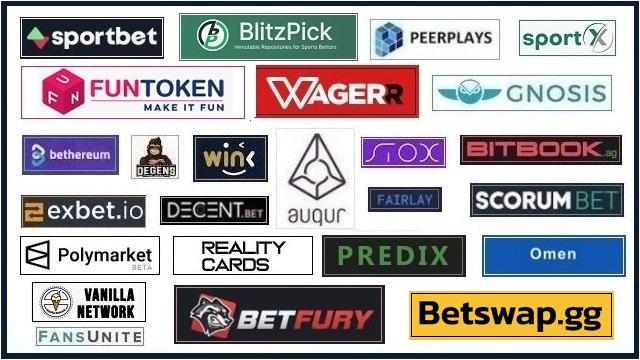 I try to stay up to date with all the latest news and developments from Blockchain Projects that offer Sports Betting making a report each month with my personal experience and insights on how this space is evolving.
Market Overview
I'm a bit late this month as life has been busy. I mostly keep up with the projects that I'm actually invested it while keeping an eye out on potential new players in the space.
---

I continue to keep an eye on FUN and there was another Token Burn on July 1st which was the biggest so far. I'm still waiting patiently for their sports betting platform to be released which will be based on the betterbetting tech and have high hopes for that.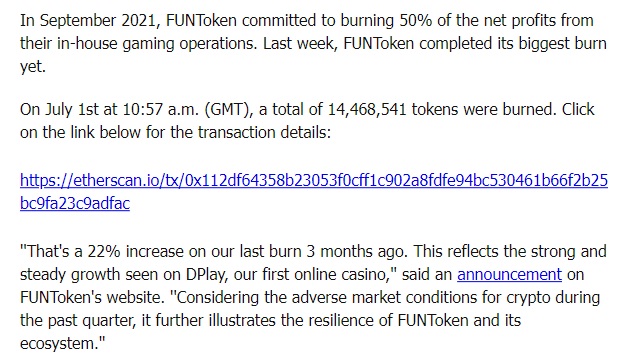 It looks like there was some major capitulation in WGR which dumped the price more while at the same time there was another announcement for a major tech upgrade that is coming. See Wagerr v5. While they are clearly still developing and trying to move forward, both the price and the volume have fallen off a cliff. This to a point where I added quite a bit to my position as it's still a platform I plan on using. I don't believe in it long-term but do think they can get to a point where more people actually start using it. It however remains very high risk / high reward.

---
| Month | Total Supply Change | Change | Total Bet | Volume $ |
| --- | --- | --- | --- | --- |
| July 2020 | +7,546,461 WGR | - | - | - |
| August 2020 | +7,245,966 WGR | -300,495 WGR | - | - |
| October 2020 | +9,826,294 WGR | +2,580,328 WGR | - | - |
| November 2020 | +8,191,020 WGR | -1,635,274 WGR | - | - |
| December 2020 | +8,638,879 WGR | +447,589 WGR | - | - |
| January 2021 | +9,418,870 WGR | +779,991 WGR | 570M WGR | - |
| February 2021 | +7,682,182 WGR | -1,736,688 WGR | 602M WGR | 1.2M |
| March 2021 | +5,039,730 WGR | -2,642,452 WGR | 617M WGR | 1.4M |
| April 2021 | +6,980,895 WGR | +1,941,165 WGR | 643M WGR | 3.3M |
| May 2021 | +10,224,155 WGR | +3,243,260 WGR | 702M WGR | 3.0M |
| June 2021 | +16,215,873 WGR | +5,991,718 WGR | 723M WGR | 623k |
| July 2021 | +15,156,116 WGR | -1,059,757 WGR | 742M WGR | 655k |
| August 2021 | +13,723,944 WGR | -1,432,172 WGR | 764M WGR | 853k |
| September 2021 | +14,554,864 WGR | +830,920 WGR | 794M WGR | 1.1M |
| October 2021 | +16,322,123 WGR | +1,767,259 WGR | 833M WGR | 1.2M |
| November 2021 | +19,479,805 WGR | +3,157,682 WGR | 930M WGR | 1.9M |
| December 2021 | +18,522,241 WGR | -957,564 WGR | 1.037B WGR | 6.7M |
| January 2022 | +29,269,337 WGR | +10,747,096 WGR | 1,165B WGR | 2.9M |
| February 2022 | +31,819,476 WGR | +2,550,139 WGR | 1.217B WGR | 1.1M |
| March 2022 | +28,303,524 WGR | -3,515,952 WGR | 1.284B WGR | 1.6M |
| April 2022 | +37,689,941 WGR | +9,386,417 WGR | 1.351B WGR | 1.4M |
| May 2022 | +38,914,960 WGR | +1,225,019 WGR | 1.383B WGR | 462k |
| June 2022 | +38,514,659 WGR | -400,301 WGR | 1.393B WGR | 123k |
| July 2022 | +38,819,256 WGR | +304,597 WGR | 1.403B WGR | 77k |
---
Listed Projects (CoinMarketCap)
29/06/2021 --> 03/08/2022
---
---