Gambling Dapp Report | Cost-Averaging More BFG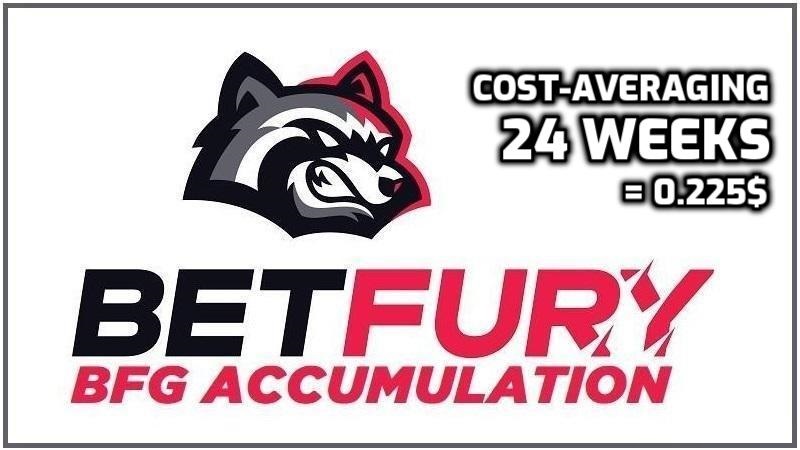 I closely follow Betfury.io, Wink.org, & Sportbet.one, which all are part of my Crypto Gambling Dapp Dividend Portfolio. These posts provide info on the passive returns they provide along with the latest news on what's going on with these projects...
---
I continue to be in an accumulation mode when it comes down to BFG from Betfury.io as I see them as one of the better crypto betting/gambling experiences for most people right now while the dividends just remain high. I added another 20k last week paying a price of 0.0286$ for each BFG. I'm now 24 weeks into cost-averaging myself into it being close to 300k BFG. This includes farming rewards but not the received dividends in BTC/ETH/BNB/USDT/TRX which combined already add up to well over 1000$. The average price I paid for my BFG is 0.225$ right now while it is currently trading at around 0.03$. If there are dips I likely will continue using some of my Splinterlands Earings to possibly add some more. The returns did go down a bit mostly because the market took a dip which decreased the dollar value of the total dividend pool. I still expect the APY returns to get to a more reasonable level and not close to the +100% they are at now. This can happen by the price going up while Dividends remain the same or for the dividends to drop as more BFG is mined.
---
The Dividends from staking SBET from Sportbet.one remain steady and I expect some good dividends going forward as there is a lot of sports going on until the end of the year. I was ready to buy more as the price of EOS dipped while someone also sold SBET taking the price back down quite a bit. It was quickly bought up by someone else who is watching it though giving a +21.32% price increase this week. There is not much liquidity so getting in or out with considerable amounts is just not each without overly affecting the price.

---
WIN from Wink.org didn't have a good week for dividends as they dropped again a lot compared to an ok performance last time around. They did launch their winnfthorse game but I honestly didn't have the time or interest to really check it out. Looking at the charts, there is still an overall uptrend in the 100-day moving average of dollar dividends for holding 1M WIN while the average APY returns remain underwhelming.
APY Based on Current Price and Dividends from the last 7 days
Note: Token prices going up or down have a major influence on the actual returns going forward either amplifying them if they go up or destroying them when the price goes down.
---
---
Personal Gambling Dapp Portfolio
I'm able to maintain weekly dividends from my Gambling Dapp portfolio somewhere between 250$ and 300$ right now holding 14M WIN / 4M SBET / 295k BFG/ 10k TRX / 22 LIVE | 2271 RAKE. I continue to be interested in adding other good gambling dapps that pay the losses from the gambler to those holding a token that can't be mined, so if you have one on your radar make sure to let me know...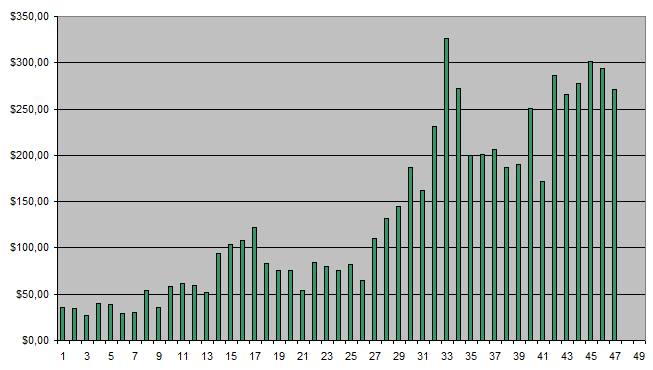 ---
Full Guides to Decentralized Crypto Bookies I personally use where no KYC is required allowing anonymous betting from any location without individual limits for winning players...
---
I'll be back with another report next week...
---
Posted Using LeoFinance Beta
---
---