GambleFi Portfolio | Best Crypto Passive Income !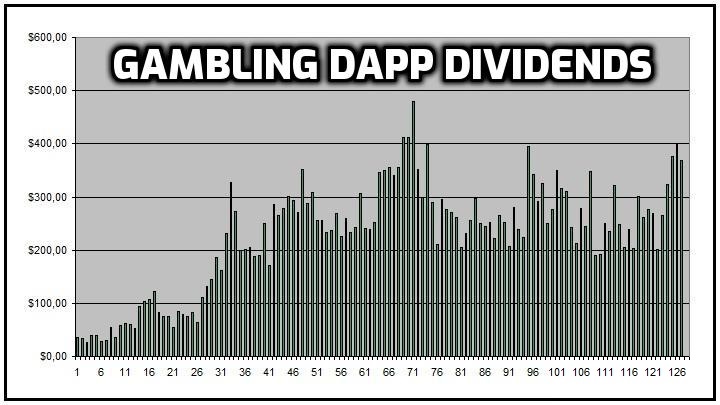 I am keeping close track of my Gambling Dapp Portfolio that includes SBET (Sportbet.one), BFG (Betfury.io), RLB (Rollbit.com), & now also some OPENBET (Openbetai.io) with regular updates on how exactly they are doing showing what can be expected for those interested...
This GambleFi Portfolio just continues to provide the best passive income in crypto week after week regardless the token prices. The bear market sentiment returning also makes them act as a hedge to that as they generally are less affected than coins where prices are based on pure speculation. Another 300$+ in earnings last week were generated.
There was a brief issue where balances weren't shown on the site but it was quickly resolved and betting continued as usual with the 1 whale still active doing 10x the volume of the 2nd biggest player. The total value in the main account that is used to process bets also is back up again fully to the point before the hack a couple of weeks ago.

So everything is running properly aside from the fact that there isn't really changing much in terms of features being added to the site or many more users coming in.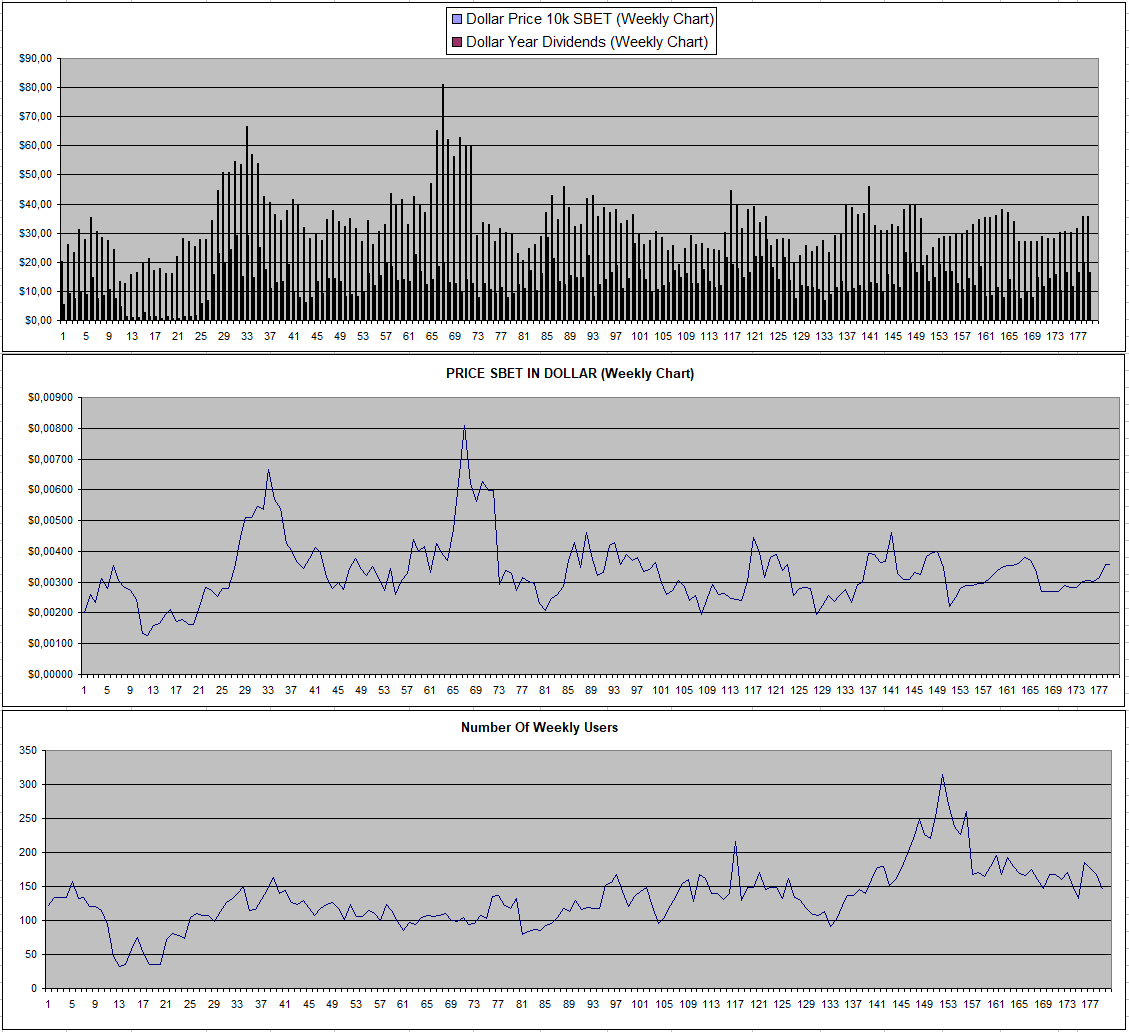 The current price range feels quite fair. If feels low based on the potential but at the same time not really that cheap at the current price based on the fact that most earnings come from 1 big player which isn't the most healthy situation.
---
No real news last week as the 3rd monthly revenue share drop is coming closer. Someone on Telegram asked about it and the main dev said that the revenue isn't great if it can be believed because of bad variance and players running hot, so I kind of expect it to be lower again compared to last month.
So it all remains very early and tricky. The play.openbetai.io website works great and always shows multiple players actively gambling. At the same time all those invested in the token need to have full trust in the devs which kind of remains a recipe for disaster in crypto. The number of holders along with the price continues to trend down and it got to a point where it's hard to go much lower while at the same time few seem to be daring to pick up the token which clearly has a lot of potential.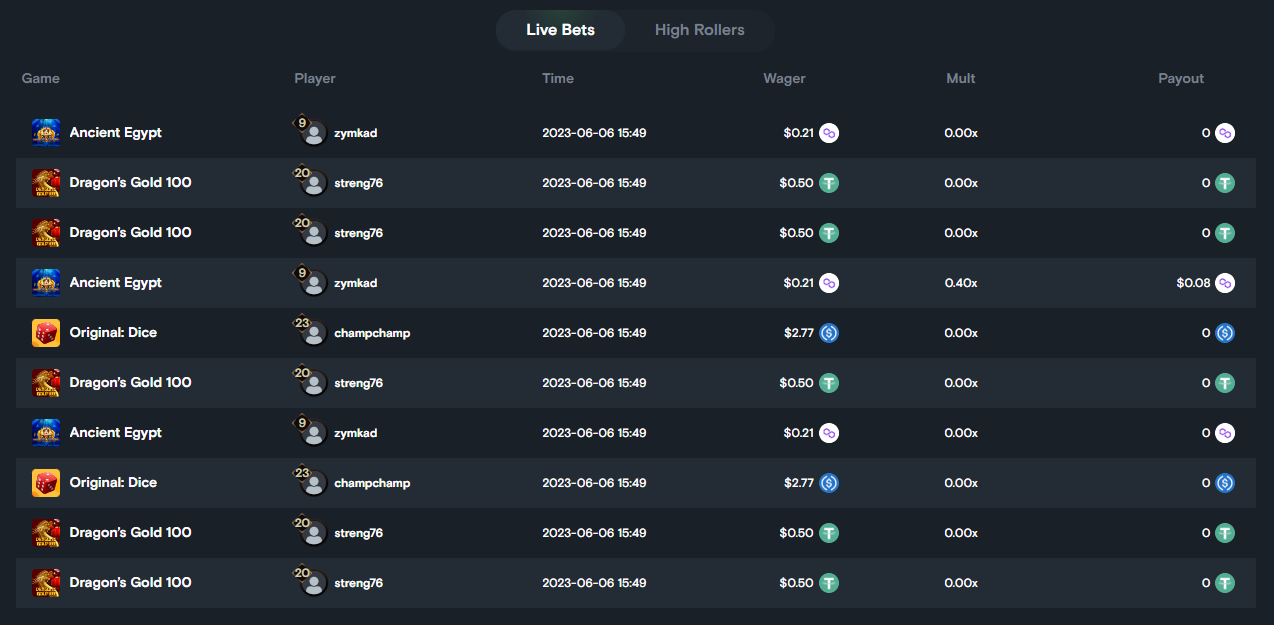 | Date | Hold | Total Invested | Current Value | Tot Dividends | % recovered | Total |
| --- | --- | --- | --- | --- | --- | --- |
| 24/04/2023 | 201k | 15669$ | 9400$ | 54.5$ | 0.35% | -6215$ |
| 02/05/2023 | 201k | 15669$ | 8975$ | 54.5$ | 0.35% | -6640$ |
| 09/05/2023 | 259k | 18145$ | 9865$ | 54.5$ | 0.21% | -8280$ |
| 16/05/2023 | 273k | 18675$ | 9363$ | 530.98$ | 2.84% | -8781$ |
| 23/05/2023 | 300k | 19727$ | 10177$ | 530.98$ | 2.69% | -9019$ |
| 30/05/2023 | 300k | 19727$ | 9337$ | 530.98$ | 2.69% | -9859$ |
| 06/06/2023 | 300k | 19727$ | 8533$ | 530.98$ | 2.69% | -10663$ |
Right now I'm just waiting for the next dividends drop and might re-invest that in more OPENBET tokens to add to my stack. I also plan on contacting the dev to ask some questions that I still have. The 2nd casino is estimated to be done around the end of the month so expect end of July or early August in reality.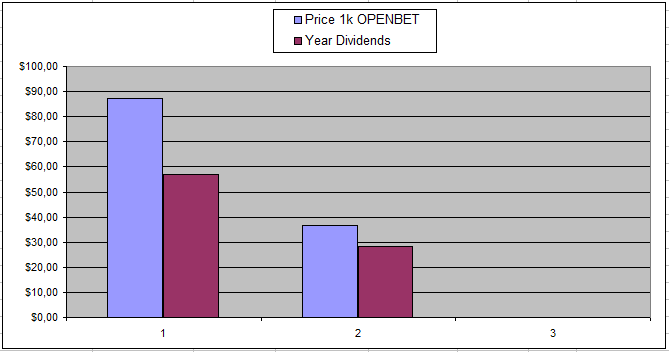 ---
Rollbit.com (RLB) & Rollbot/Sportsbot NFTs
Rollbit continues to run quite stable and it looks like the jackpot is filling up again so slowly but surely the amount of RLB burned should increase unless the price goes up a lot which in a way is a win-win.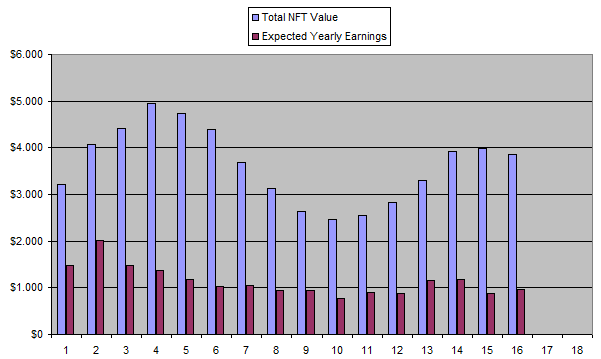 I'm happy with my current rather small exposure and have no temptation to get in more at the moment.
---
Betfury also continues to run quite stable and there was a bit of an increase in the overall dividend pool last week again. This could however be just a small blip before the general slow downtrend continues. I am however tempted to get 20k extra BFG just to get me back at an even 500k. My funds however are rather tight at the moment with many other tokens and crypto assets that I'm also looking to accumulate.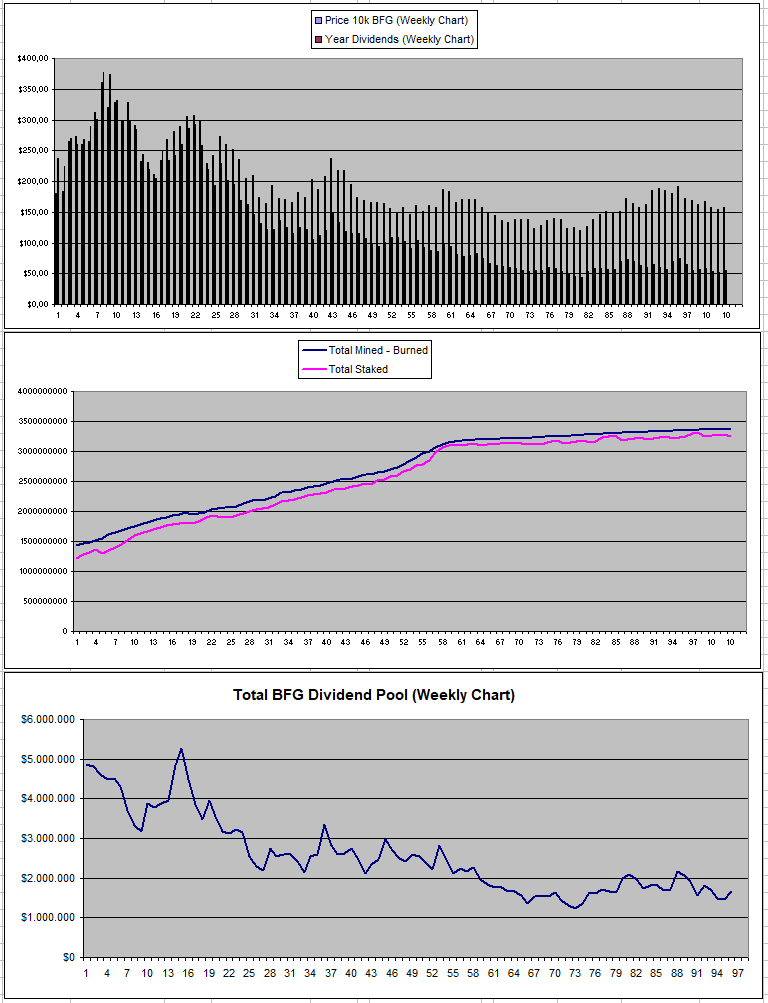 ---
APY Based on Current Price and Dividends from the last 7 days
All these numbers are based on prices of Monday
Note: Token prices going up or down have a major influence on the actual returns going forward either amplifying them if they go up or destroying them when the price would dip. These are my personal numbers and RLB varies based on the trait of the Rollbot NFTs you own.
---
Personal Gambling Dapp Portfolio
A nice 368.94$ last week even though this was calculated before the Binance lawsuit crypto crash. The Portfolio includes 6M SBET | 480k BFG | 3854$ worth of Rollbot NFTs | 201l (300k) OPENBET and I have been generating passive earnings this way now for over 175 weeks!. I'm still looking to diversify with other good gambling dapps that pay the losses or fees from the gambler to those holding a token. Anyone that has tips on this, please leave a comment below...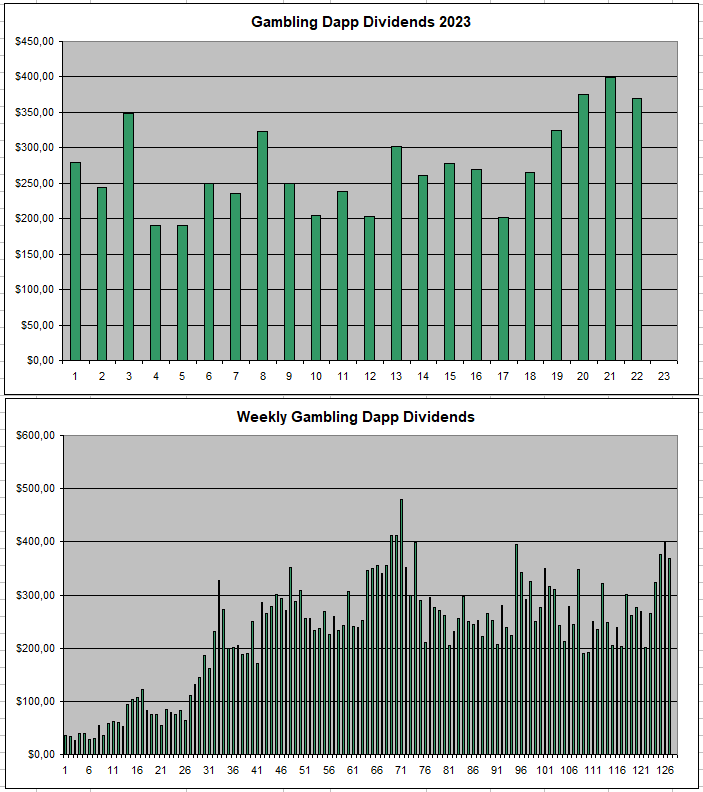 ---
I'm already looking forward to what next week will bring and will continue to look for potentially a 5th GambleFi platform to invest in.
---
Crypto & Blockchain-Based Bookies and Exchanges that I'm personally using as they allow anonymous betting with no KYC or personal restrictions...
---
---
---