Why the hell would anyone name this beautiful slot canyon "Furniture Draw?"

I looked it up, but didn't get any answers.
Furniture Draw.
Hideous name.
Beautiful fucking canyon, though.

It's in Utah.
Of course.
All the beautiful fucking canyons hang out in Utah. Utah is the feeding breeding grounds of these red-rocked beauties. They say Arches and Canyonlands National Park have all the best canyons, but I dunno. You gotta pay to go see those canyonlands, and we have yet to do that because they don't let your dog see those canyons with you.
In San Rafael Swell, you don't have to pay shit to see one of the most beautiful canyons in the country, except maybe, you know, gas to get there.
And your dog gets to come along.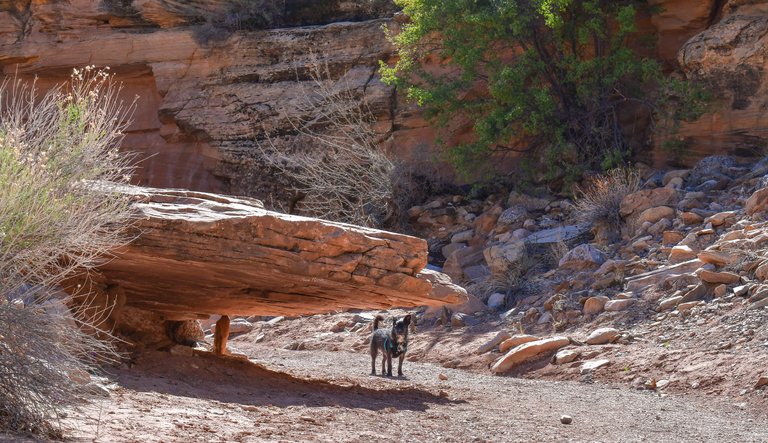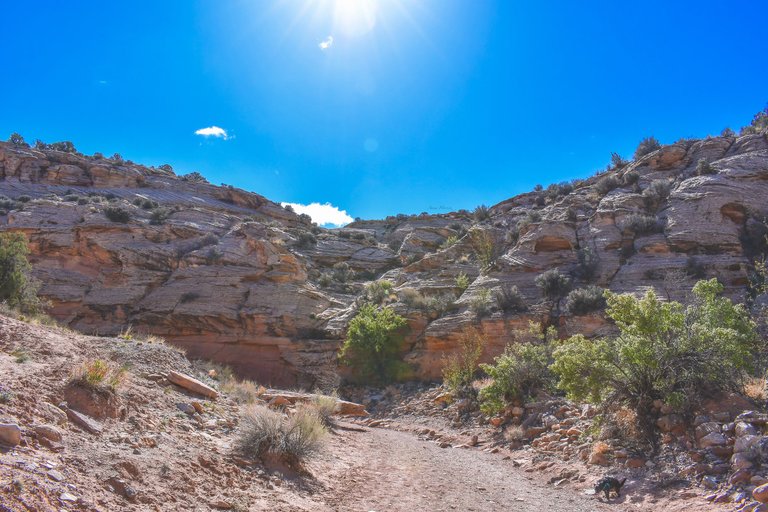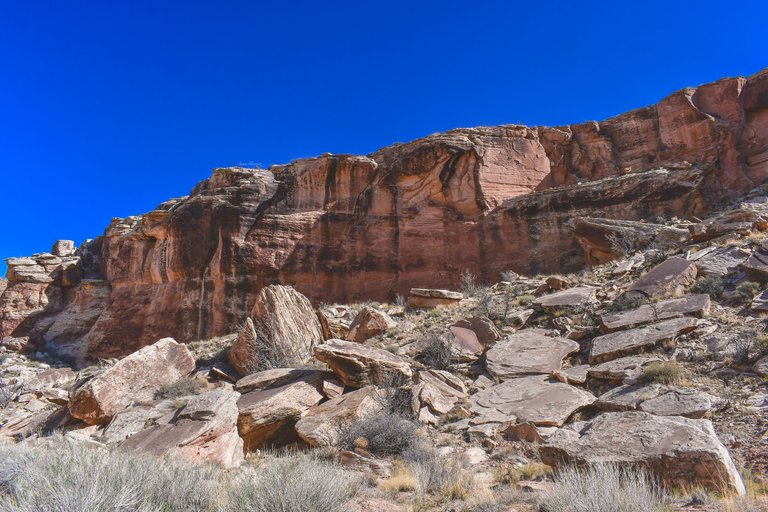 Pilot and I aren't seeking any furniture on Furniture Draw Trail, but we are certainly drawn to the hike that weaves through the sundried waterway, where we are intermittently scorched with sunshine and chilled with deep earthy shadows and rivers of wind.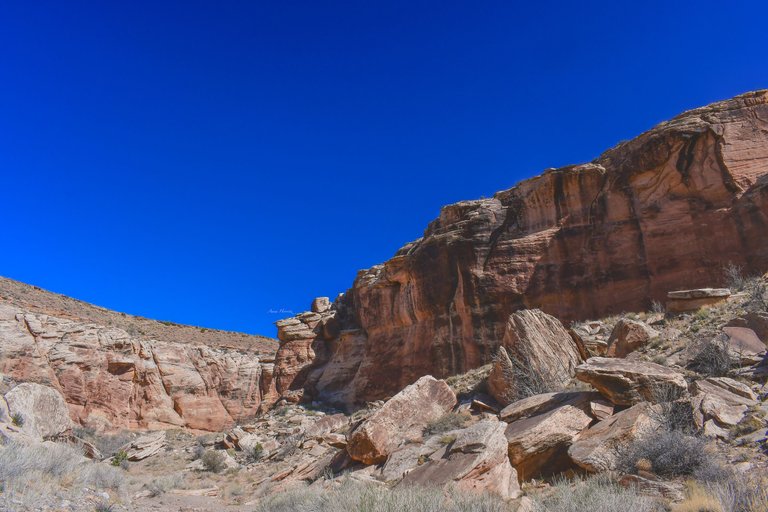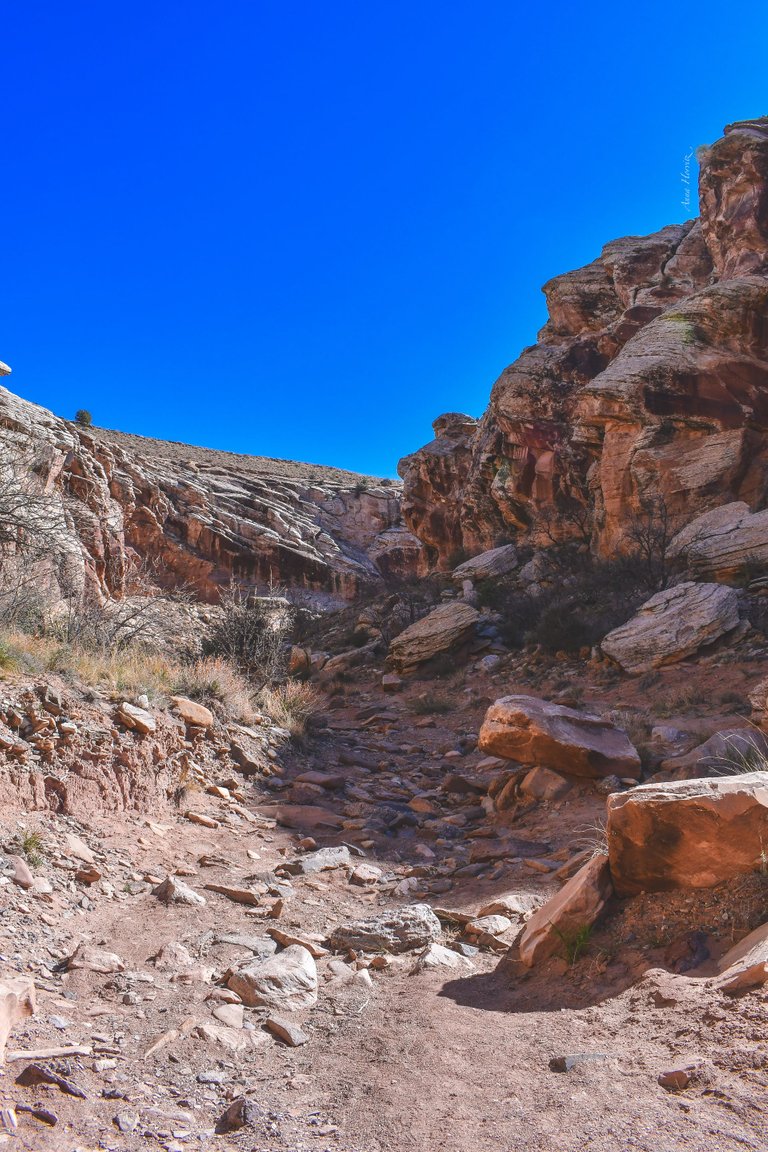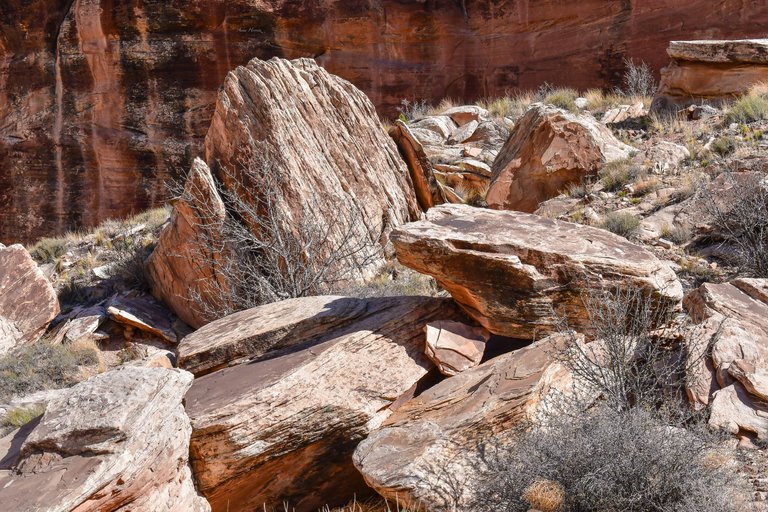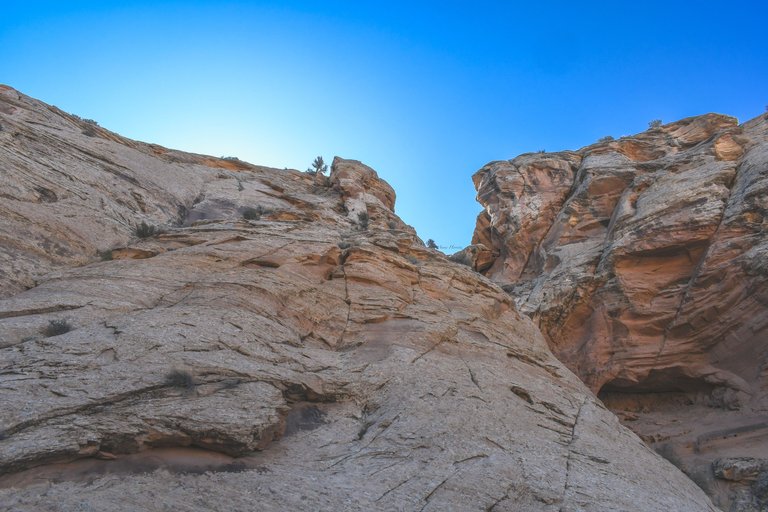 It's a holy place.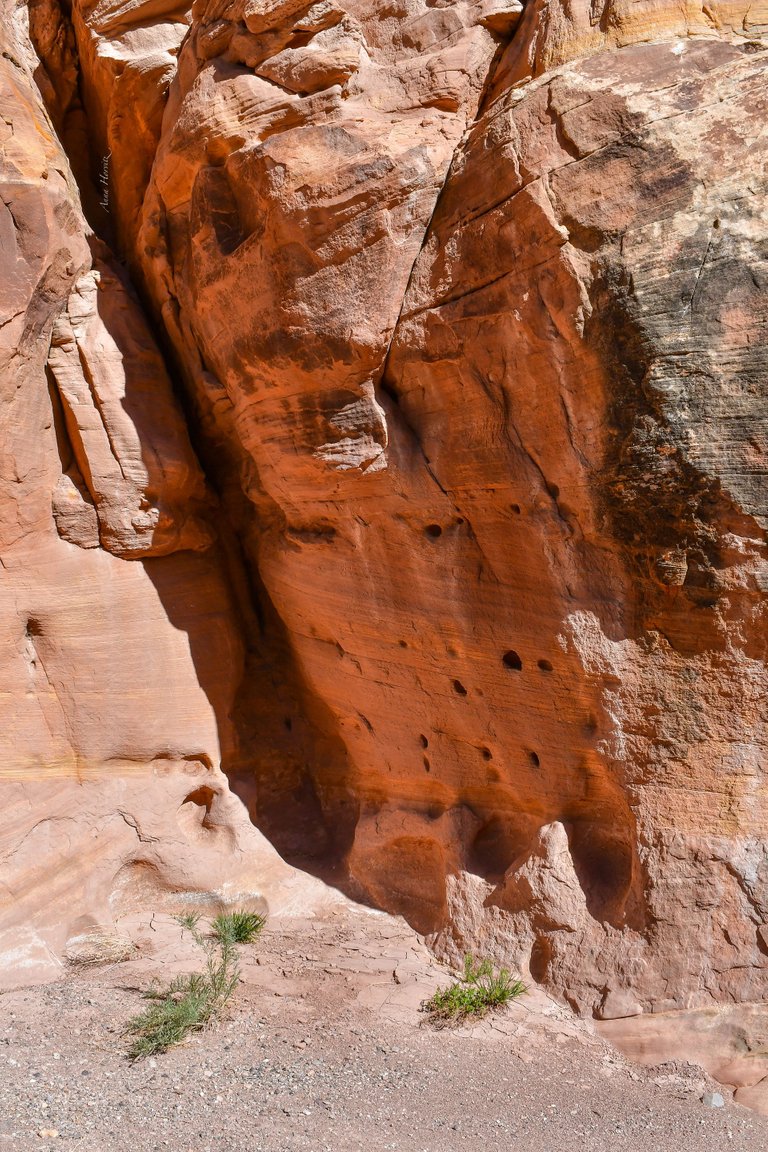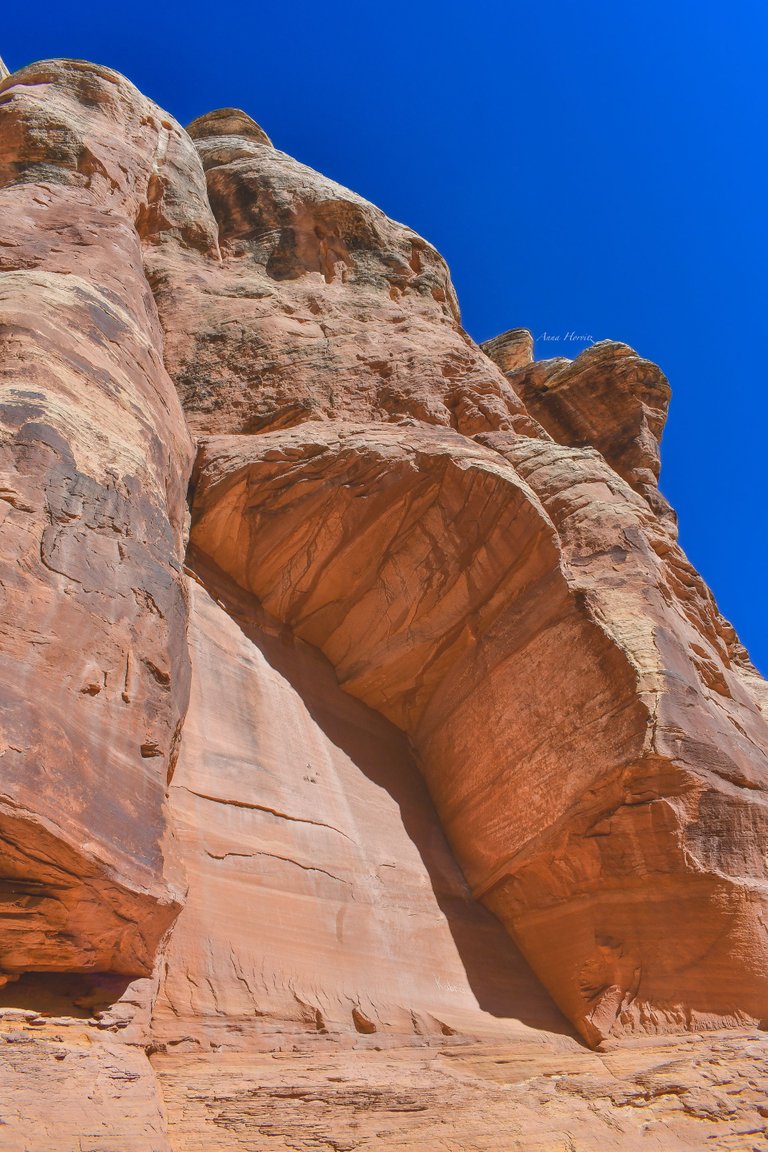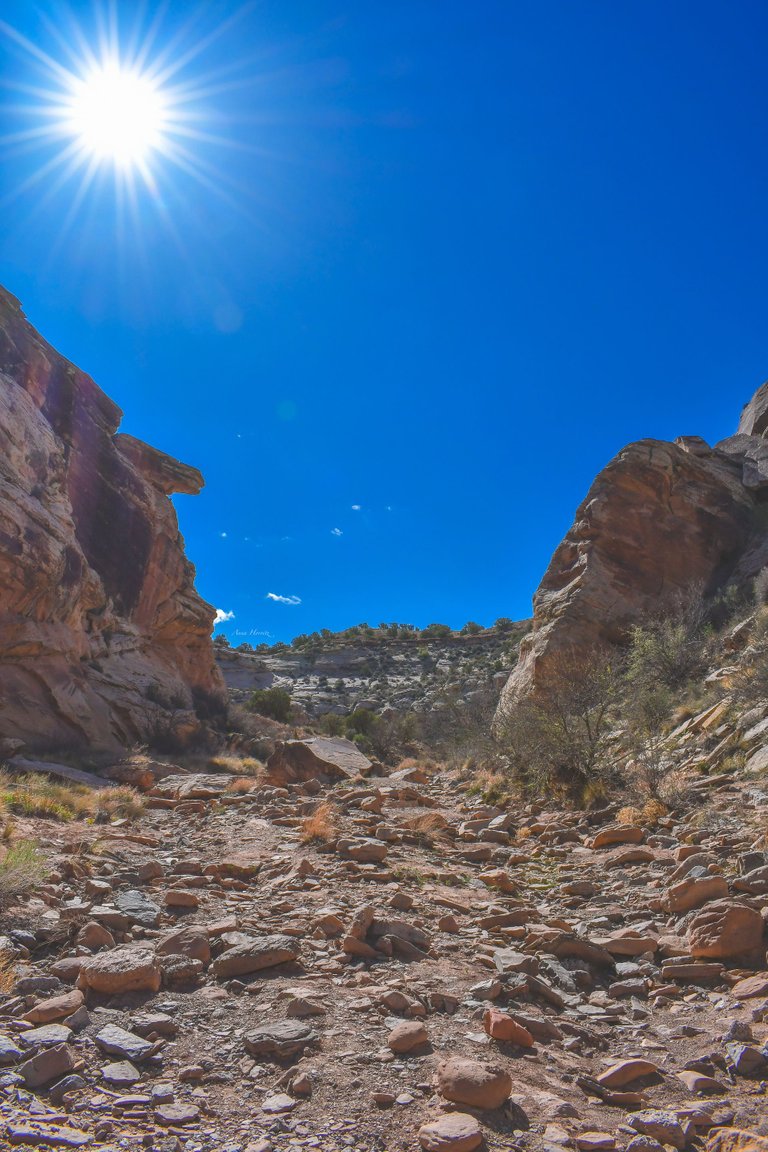 And a spooky place. As we trek along we feel the death that happens here.
Steep canyon walls.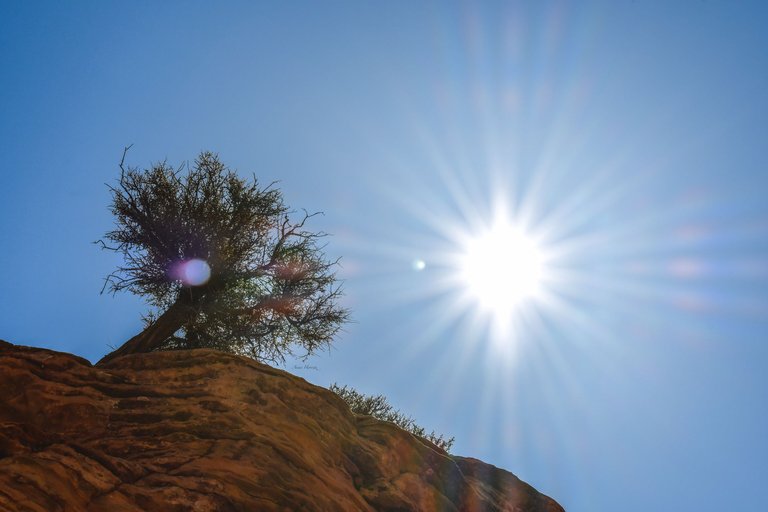 Hungry predators.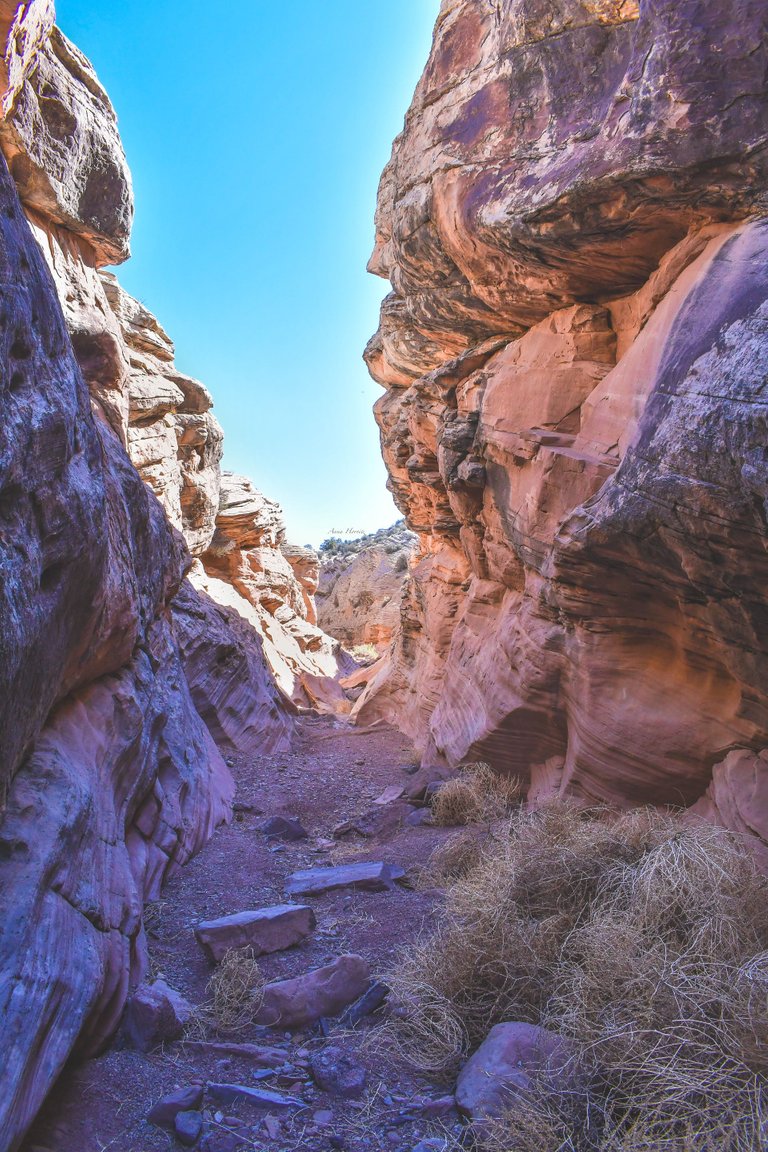 No way out.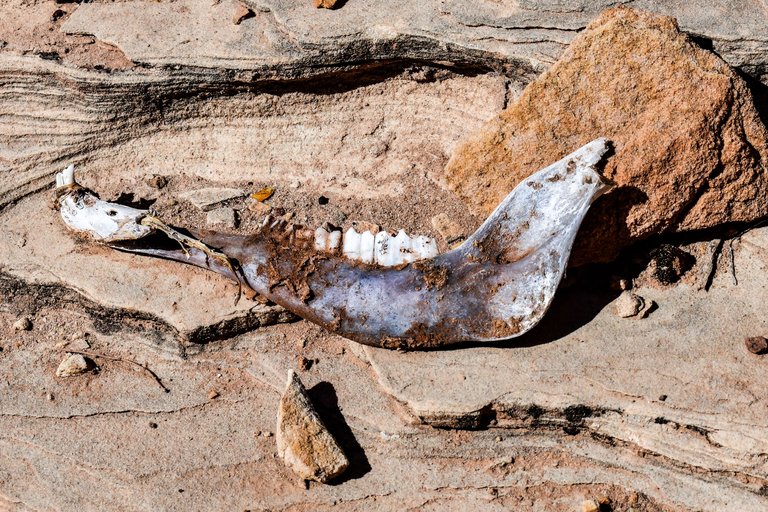 We don't get eaten, though. We just get exercise and an inundation of beauty that nearly blinds us.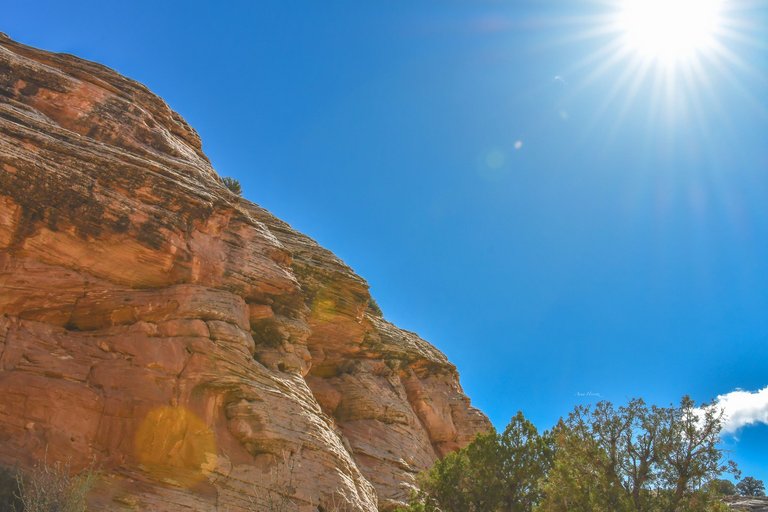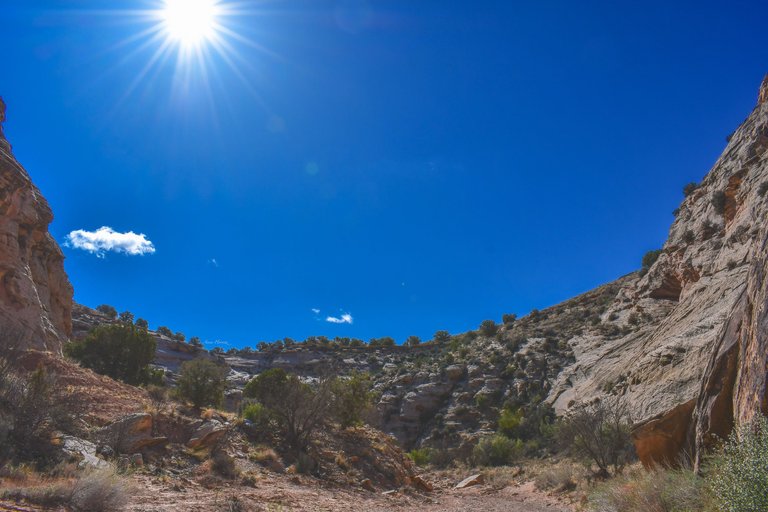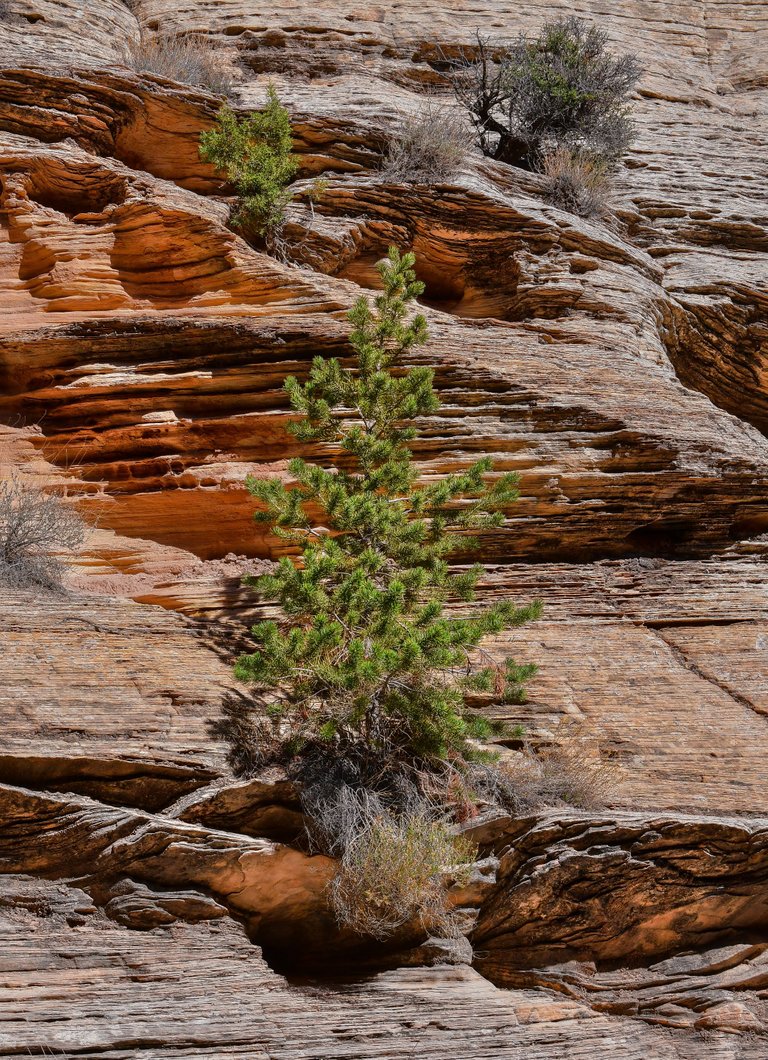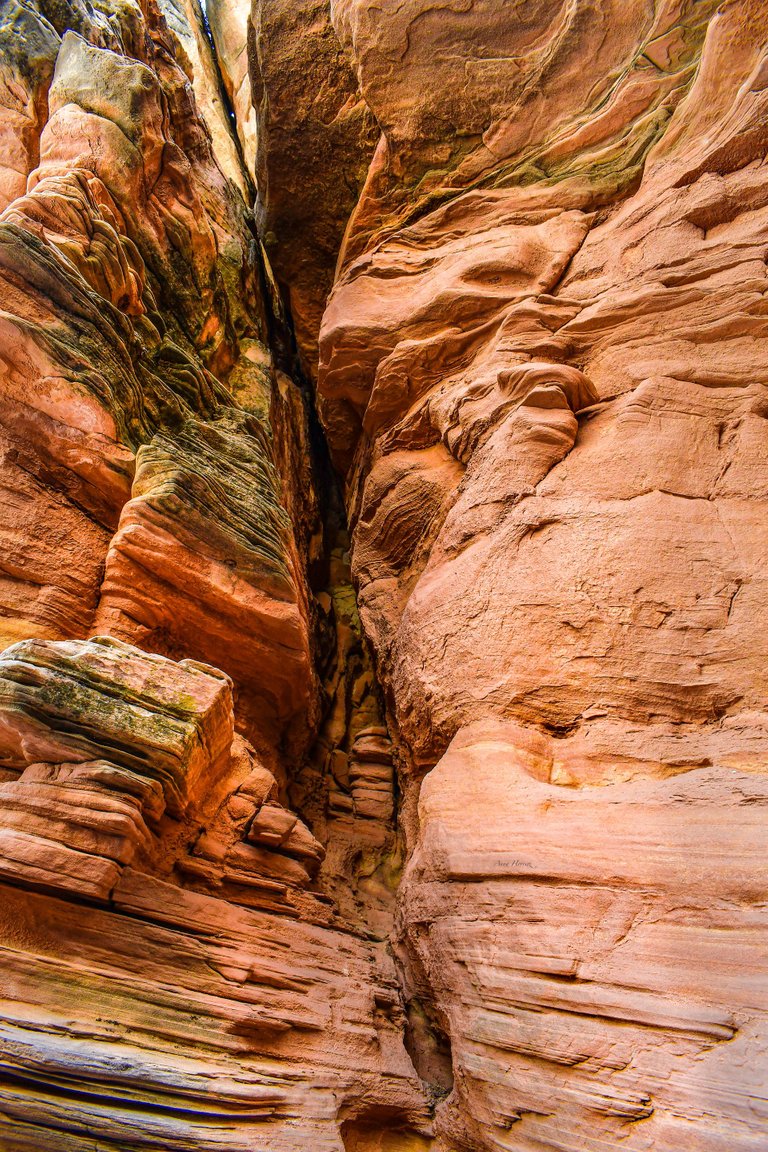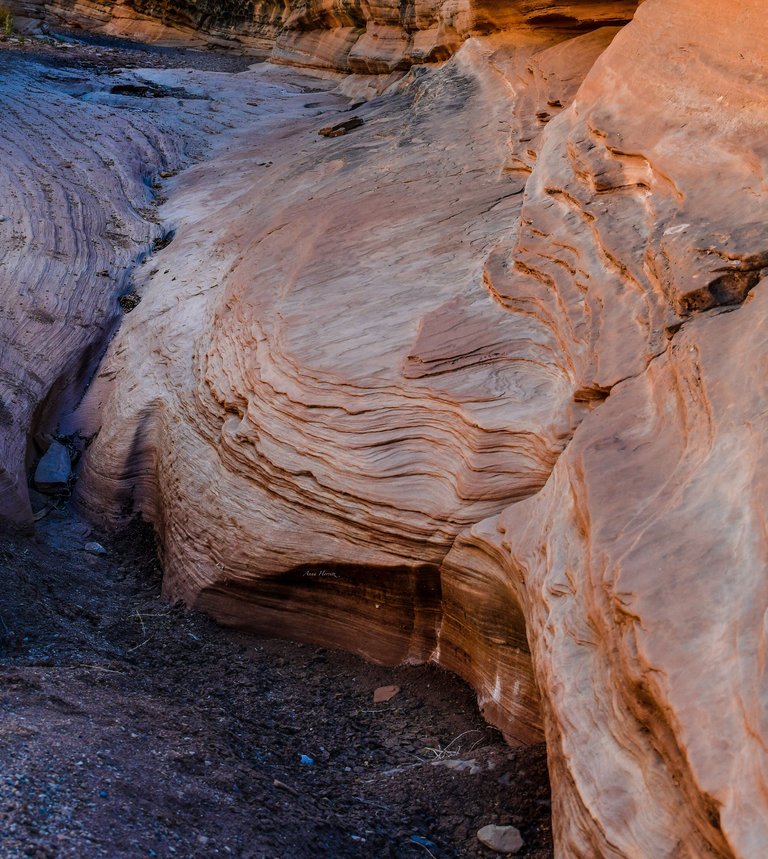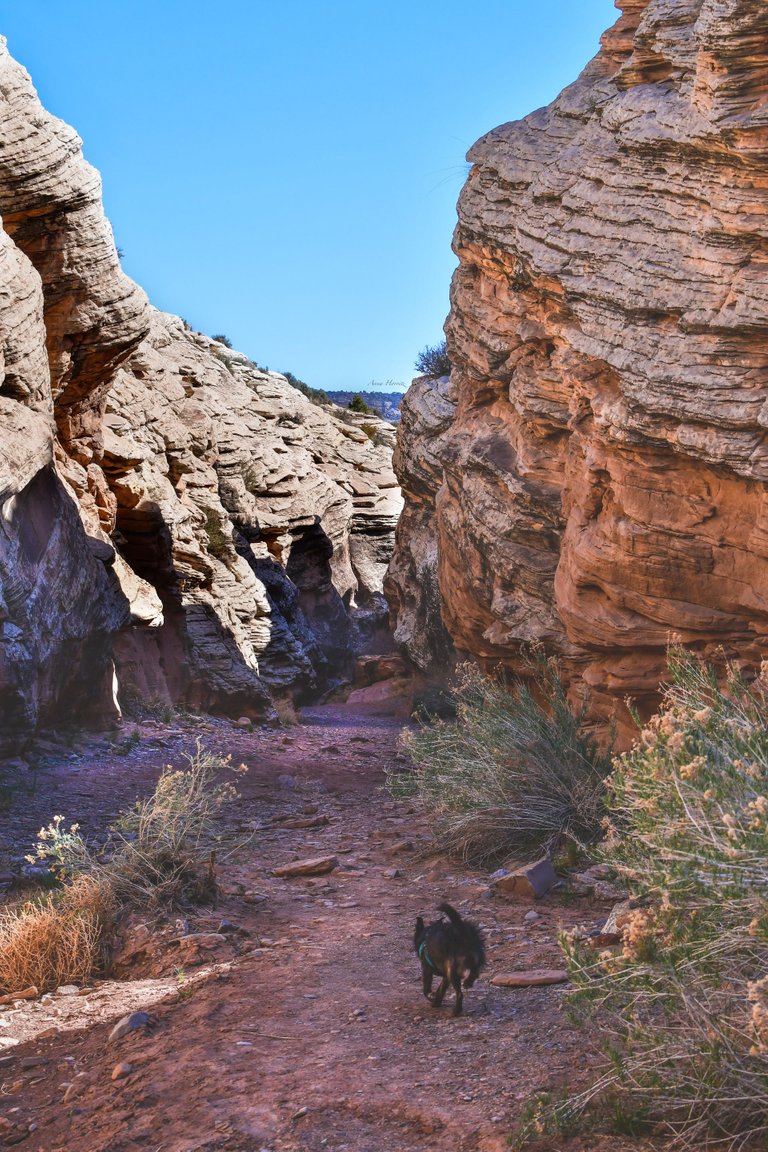 Eventually we come to an impasse of giant rock slab and tumbleweed razorwire doom that we could possibly painstakingly clear and clamber over, but since such a feat would require scraping and scratching of knees and elbows and possible twisting of ankles and falling-on of asses, not to mention pricking and itching from the vegan security fence, we call it and turn around.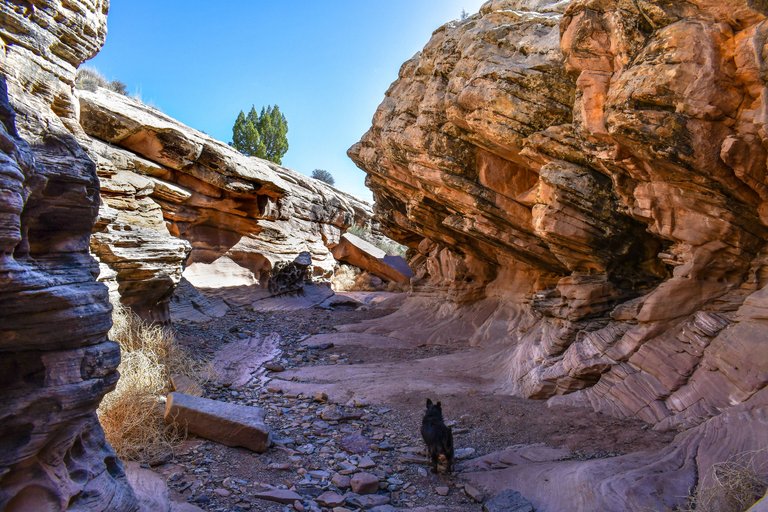 On the trek back we stop to admire the view from a crouched position with trousers around ankles. And to get drink some water, because, you know, it's hot and you have to drink water so you don't fucking die out here all alone in the middle of the god damn desert.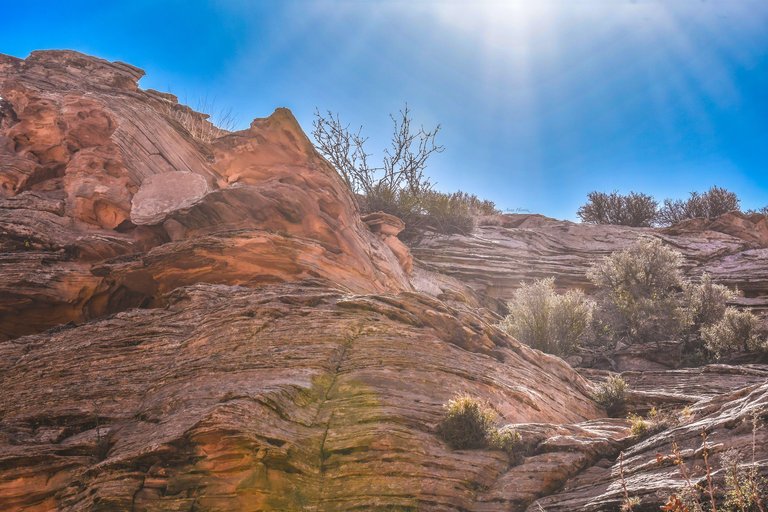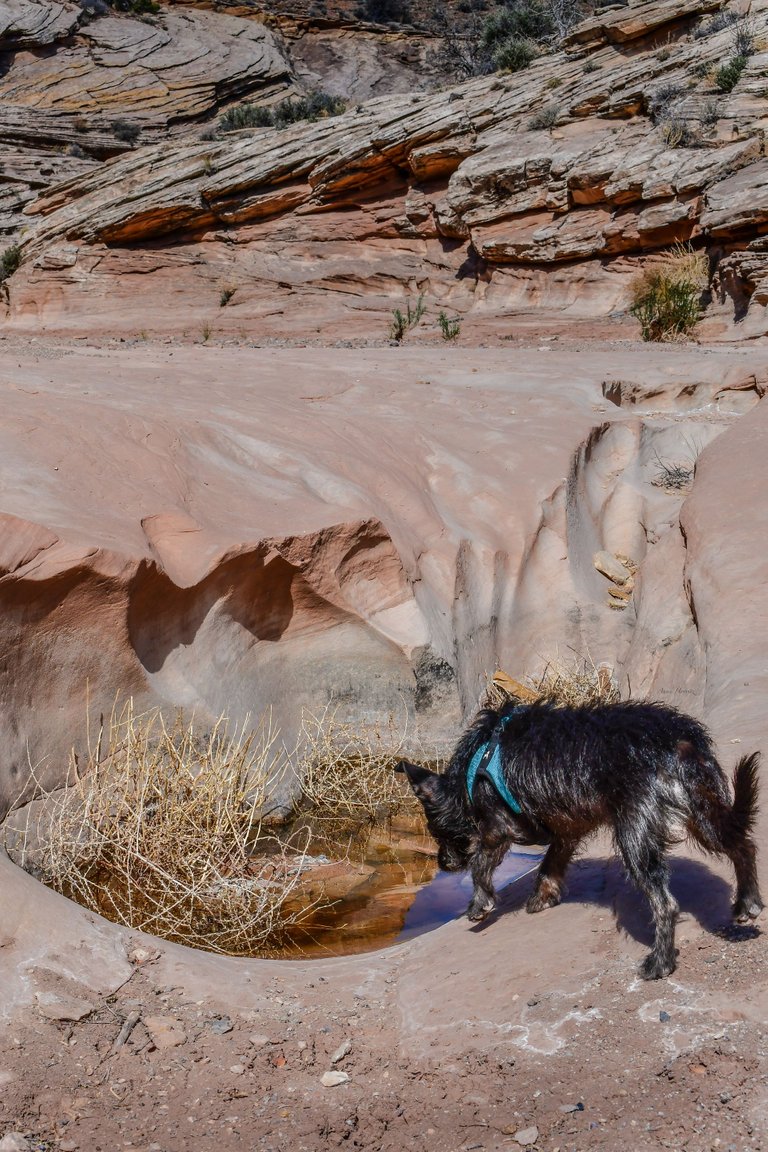 Hell no I don't let him drink this water, what kind of a mother do you think I am??!!
While we relax and appreciate the splendor of this place, two tiny corvids, little grey jays that are accustomed to drinking such stenchbog liquid, make an appearance and take a sip.
Having just pissed and refilled the tank I don't have my camera ready, and even so, taking pictures would ruin the magic of what's to come.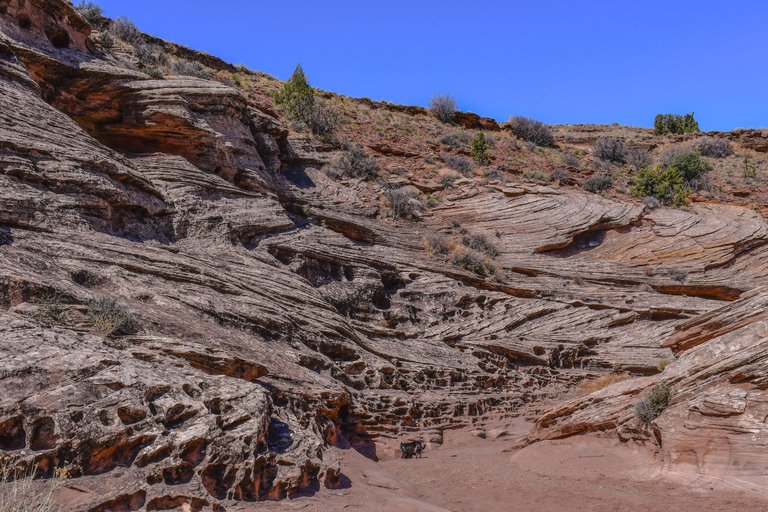 The jays hop and flirt and flit around the canyon. I call out to them. They stop. They observe me with curiosity. I observe back. We have a moment of mutual recognition of each other's sentience before they move on to the next thing, be it bugs or twigs or nests or sex or spidersnacks or whatever jays do in spring in the desert. I feel moved by the moment. Entranced. Enraptured. So much so that when I hear a rustling behind me I leap into the air like a cat. Fortunately at this point my pants are no longer around my ankles.
I turn around.
On the ground behind me lies a single raven feather.
The synchronicity of the whole thing is too much, and I think I have just received a blessing from the corvid realm, a sacred and symbolic sign to which I respond in the most stoic, spiritual and zenlike way:
"Are you fucking serious?!"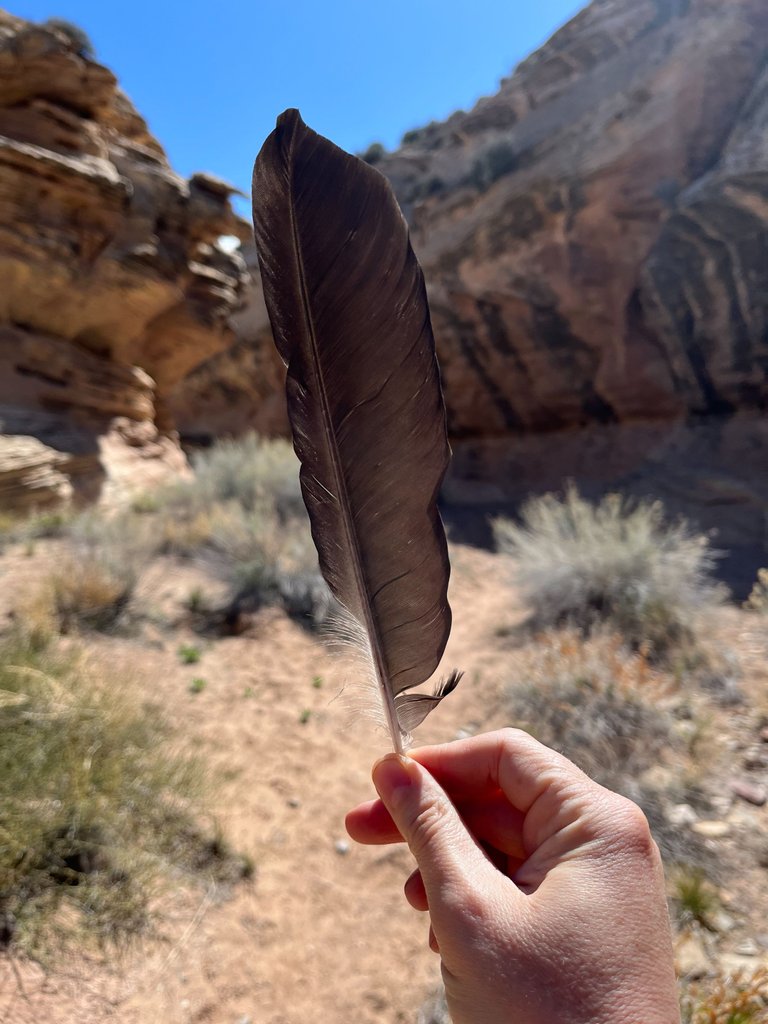 And to which the universe or corvid spirits or whatever they are reply:
"Nah, we're just fucking with you. You're dreaming. Wake up."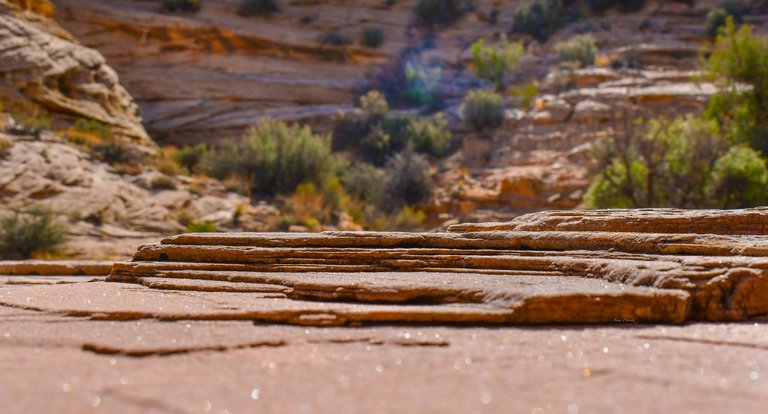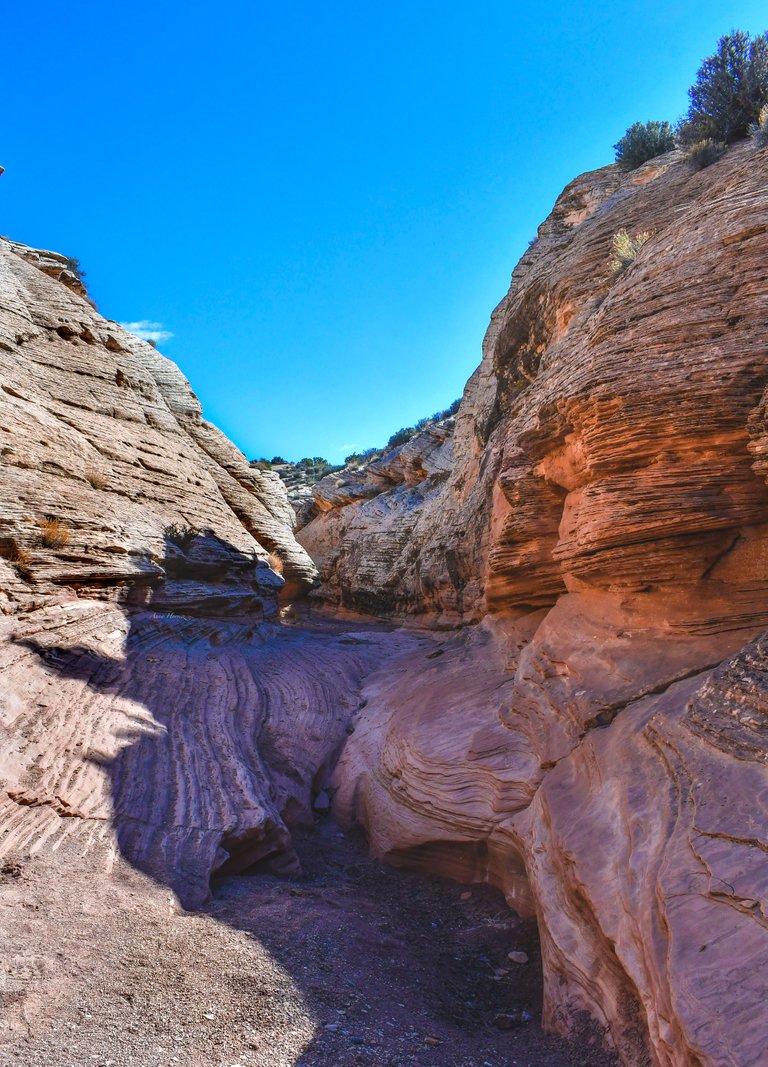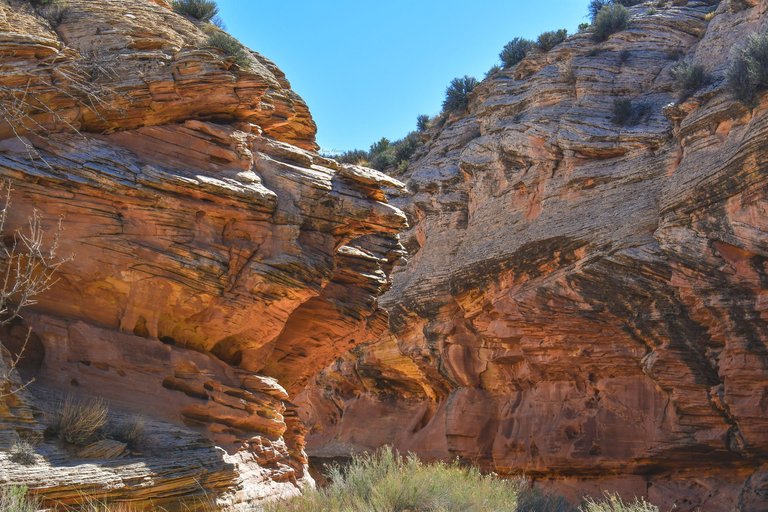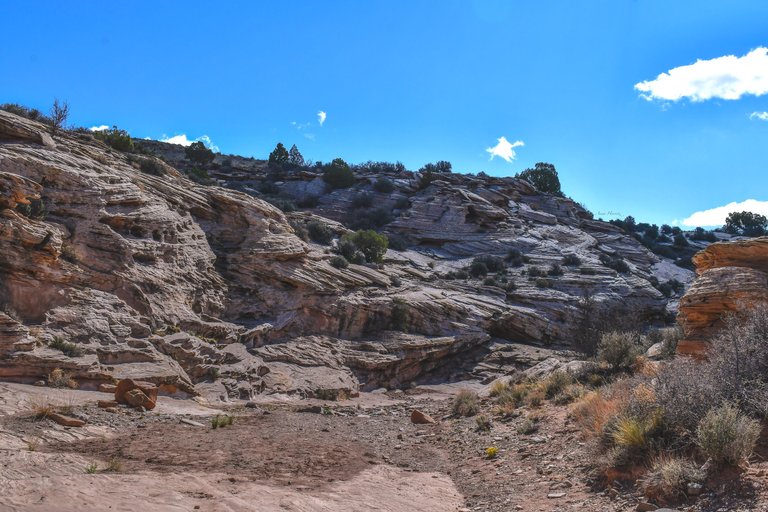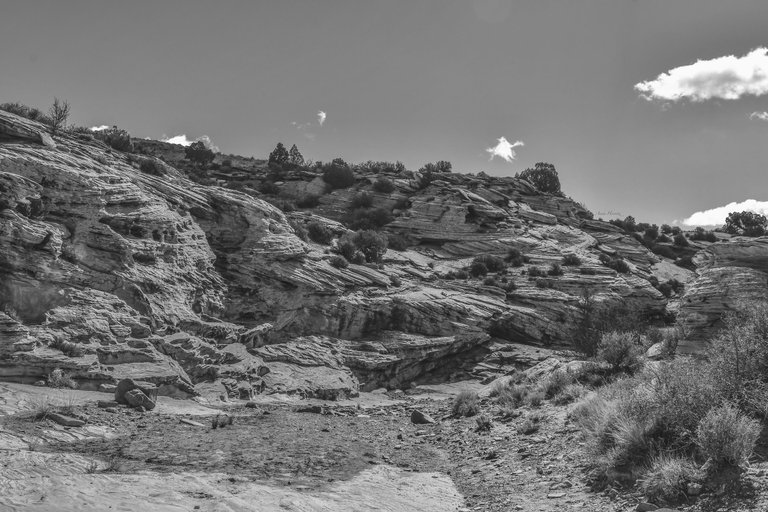 ---
Furniture Draw Canyon/Trail, San Rafael Swell, Utah, United States.
---
CrowTube Channel
Crowstagram
NFT Crowroom
A percentage of this post's rewards goes back to support the community.
All the stuff (pictures, words, etc.) I put in this post and any of my other posts is mine (unless otherwise stated) and can't be used by anyone else unless I say it's ok.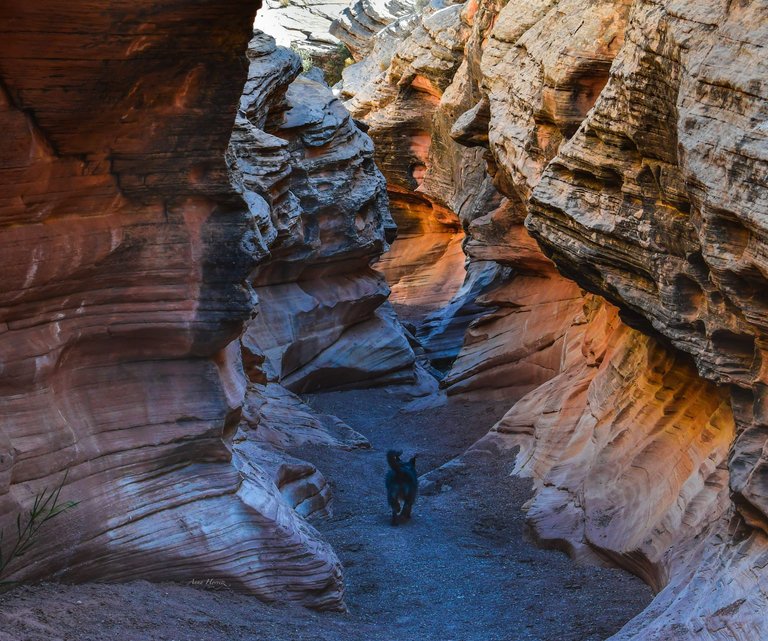 ---
---