Crypto VS Banks, Which one is the Future of Financial System ?
Launch of the Blockchain technology has been a big step forward to overcome the problems caused by the centralized monetary systems. Blockchain Innovations like Cryptocurrency , Defi and NFT is playing an important role to change the financial system.
Blockchain and cryptocurrency are born to solve the inflation problems caused by Banks. Banks are failed to manage economy and inflation by minting excess fiat. This is where Blockchain and cryptocurrency were introduced in order to manage the financial system.
Satoshi Nakamoto made digital currency Bitcoin ,as a cure to the above problem. This digital currency has the ability to overcome this issue and avoid future mistakes. BTC was designed open source so that other can build similar innovations that can solve the banking issues.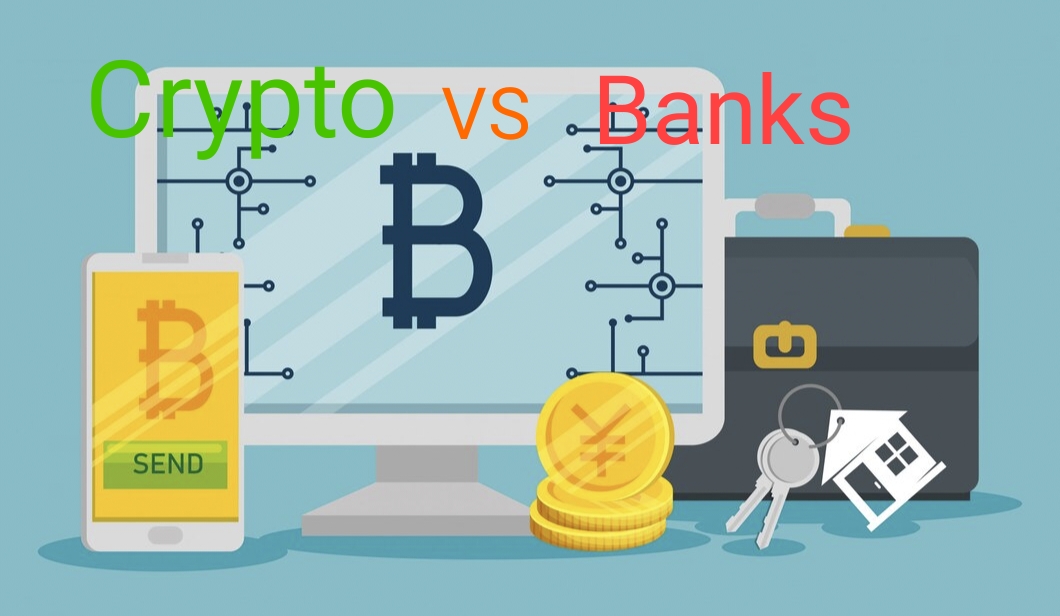 src
As a result we saw the creation of cryptocurrencies. Now Crypto works more accurately and are useful than Banks because crypto offers better financial facilities than Banking system.
Crypto volatility will become less concerned once we have mass adoption. All it requires some more time.
Cryptocurrencies are digital assets which can be send and recieve without the need of any third party. Anyone can send and recieve money in any part of the world within seconds using cryptocurrency.
Cryptocurrencies can be bought and sell on exchanges. It can also be stored on decentralized wallets which give full control of funds to users. This means you are the owner of your assets and can do transactions anytime. This is why it is considered future of finance.
On the other hand, Banks are old financial system which offer different kind of supports like loans and savings. However they charge higher interest on loans and transactions. Since banks are centralized they are not favourite anymore. Bank Transactions are very slow than crypto.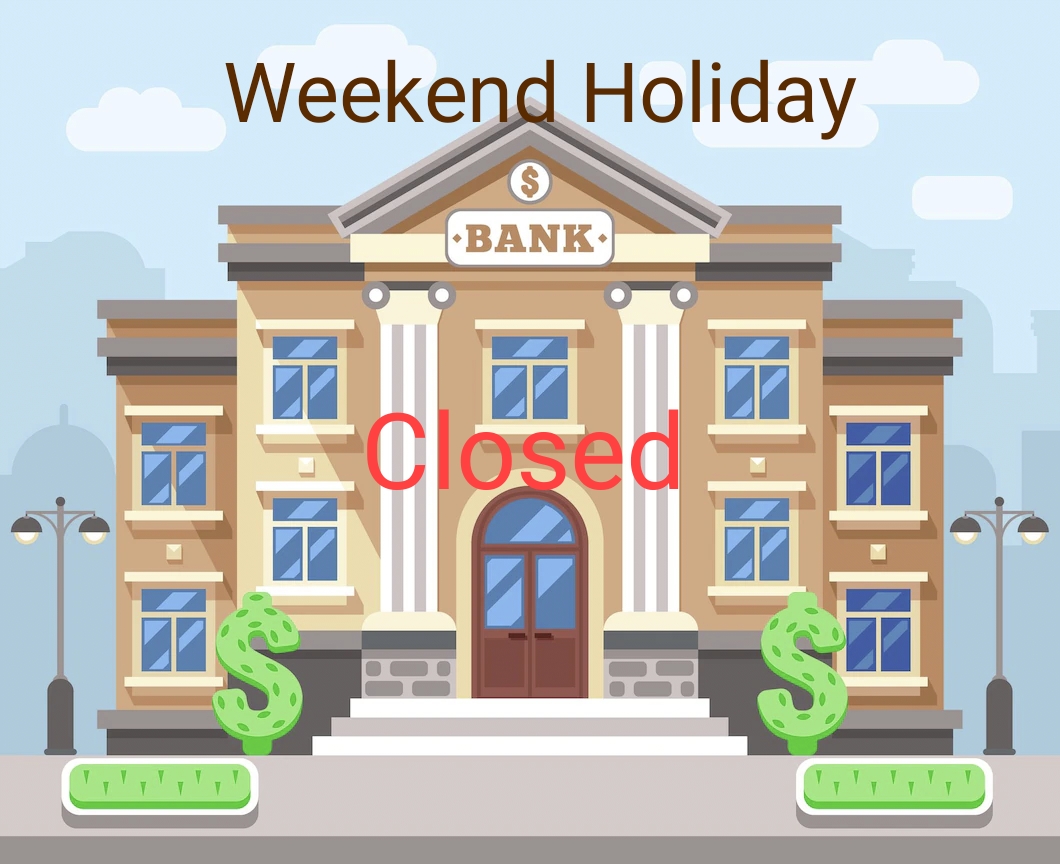 src
Major issue with banks is that they are closed on weekends which put users in difficult situation when they need to do emergency transactions. Other than this, Banks required appearance of the person which consumes a lot of time. While crypto never sleeps , i mean you can send and recieve money even on weekends, no matter its day or night.
Banks run campaigns only for a selected group of people which only benefits them. On the other side crypto is for everyone, there are no favourite groups are people. Everyone is welcomed equally.
Security is a big issue issue in banking system. Bank apps can be hacked by skilled technicians as a result people can lose their hard earned money.
Banks charge higher fees when doing transactions especially if you want to send money to other country. Transactions to other countries take much time, while crypto transactions are fast and charge less fees.
After considering above facts one can easily understand that cryptocurrency is the future of financial system due to its decentralized nature.
Thats it for today.
Thanks for reading.
What do you think about my today's topic? Let me know your thoughts in comment section.
In the end i would like to Wish you and your family a happy day ahead. Stay Blessed.
About Author
@coolguy222 is a crypto trader and content creator on hive blockchain. He also runs a small business of Mobile accessories and Wrist watches. He loves to make new friends. He Spends most of the time on Threads.
Posted Using LeoFinance Alpha
---
---