#MetalWeekend - Celebrate, Dance and play it loud!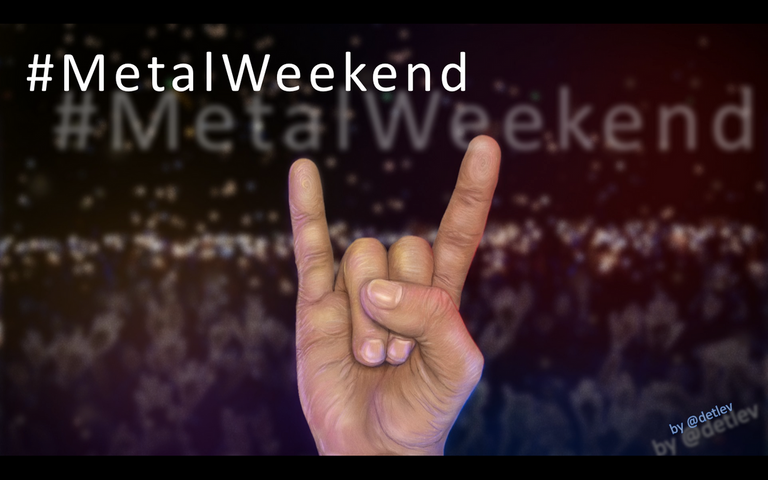 by Pixabay and modified by @detlev for #MetalWeekend - feel free to use this with your post
If you love metal
do a list with 3 songs
and share it with the tag
---
@detlev started the MetalWeekend with "\m/ - #MetalWeekend - Celebrate and Dance
".
His selection is "Slipknot - Psychosocial", "Pantera - Walk" and "Bad Wolves - Zombie".
@alexvan's list includes, "Rammstein" with the songs, "You smell so good", "Seemann" and "Paris".
These are all very nice songs and fit very well into this "Friday Metal Weekend".
Here is my list for this weekend:
PJ Harvey - Dress

---
Amyl and the Sniffers - Gacked On Anger

The band Amyl and the Sniffers was formed in Melbourne (Australia) in 2016 and is still quite active today.
They have released 7 singles, 2 EPs and an album with the very imaginative name 'Amyl and the Sniffers'.
The music can be classified under " Australian pub rock" and "punk rock".
But Amy Taylor herself mentions references to artists and musicians like Minor Threat, Ceremony, AC/DC, Sleaford Mods, Dolly Parton, and Cardi B.
Source
Her self-titled album was released in 2019 and was the winner in the category "Best Rock Album" at the ARIA Music Awards 2019. Rightly so as I have to say.
Iggy Pop never looked so good in shorts
---
Enjoy!!!
---
---