Bee-ing Busy
Got a bit of a surprise when we made it back from our DC trip, showed up at work the next day and discovered that I wasn't on the schedule for the week. Sweet! Gives me more time to play with all my new photos! Go into work this week, same shit! Name's not even on the damn schedule. Um, okay...I can put the time to good use but some income might be nice...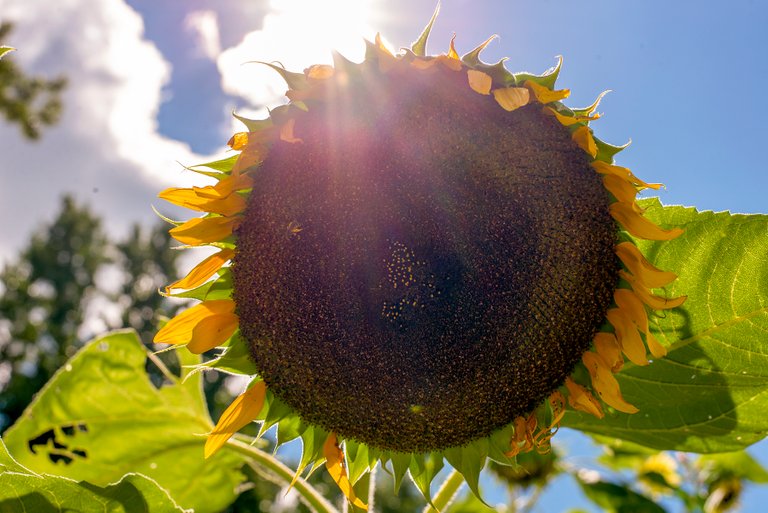 Any other place I've ever worked I would just assume I was fired or laid off but this place is so disorganized and coming apart at the seams that it's more likely they've just been copying the schedule from the week I was gone and just changing the dates. Right before I left we'd just gotten our third general manager in nine months and they probably should just changed the name to S.N.A.F.U.
I'm enjoying my unexpected sabbatical, I'd meant to spend more time working on my photography after we got back, I just hadn't intend to spend it all at once.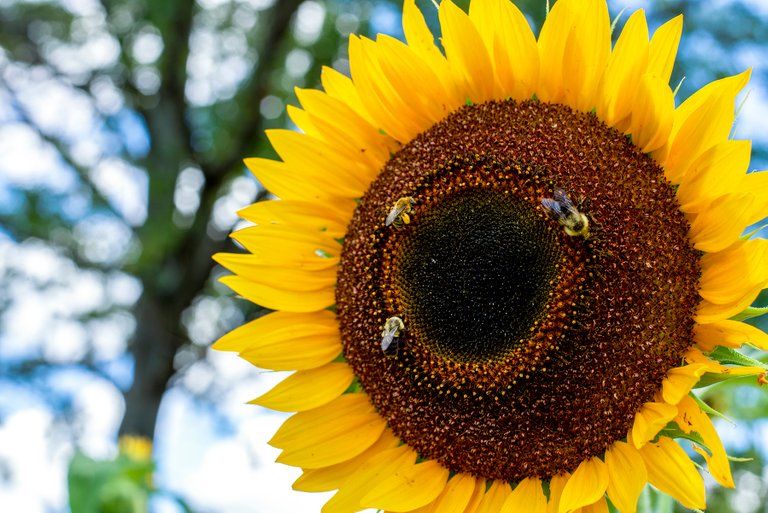 I posted yesterday about doing more to help and encourage new and up and coming hivers, today I discovered that there's more to doing that than meets the eye. Imagine that... Still, it's been a lot more fun and a lot less drudgery than I'd imagined when I first thought of doing something. I have a rather antagonistic relationship with rules but I'm going to have to devise some sort of system for this I'm afraid.
Until that happens I'm just going to play it by ear, I'm pretty sure there's not a wrong way to do this. While that's more than enough to keep me busy if I let it, I did manage to get out and snap a few shots today too.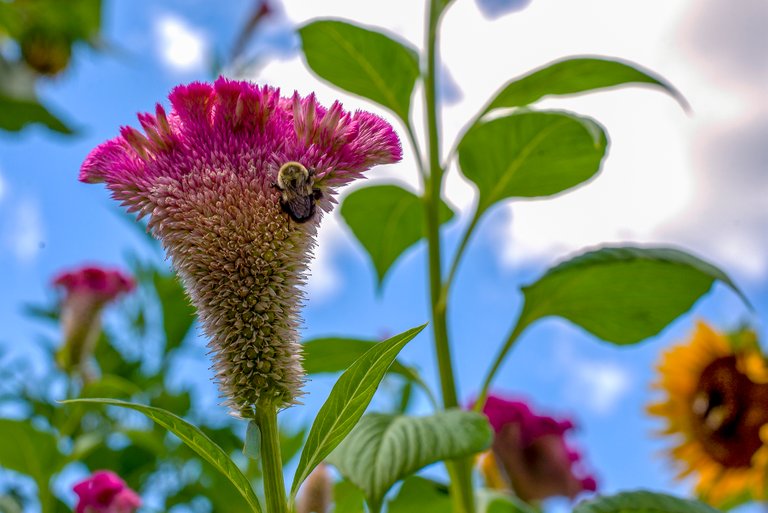 The sunflowers and cockscomb have been blooming for a while now and the bees are really loving it. They've been rather busy buzzing from one flower to the next but they really seem to love the sunflowers. Don't think I've ever seen more than two or three bees on a flower at once but counting five on a single sunflower isn't unusual.
It's turned into something of a second home for the bees, I think some of them even stay on the flowers overnight. It's been a bit cool at night lately but they're already on the flowers when I come out early in the morning. Takes'em a bit to warm up enough to start moving though.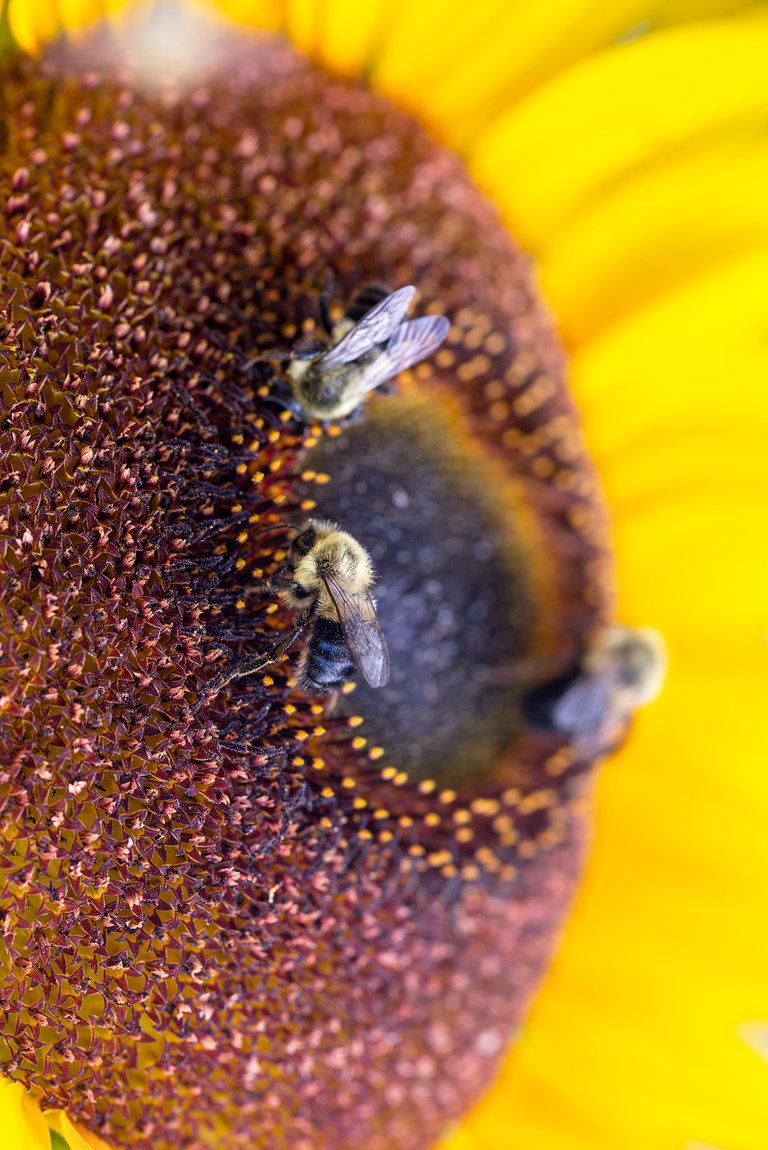 If you're not busy enough already, check out @galenkp's contest Before anyone else [BAE]. It's in conjunction with South African artist EGGSTA (AKA @edenmichelle) to go along with the release of her new song. There's a bit of hive up for grabs (150 in total), so give it a shot.
If you've ever gotten good and drunk and woke up the next morning wondering Where in the fuck am I? be sure to check out this post by @brandt.
That's enough out of me, time to get back to harassing the bees.
---
---