Sensex at 60000
Today Indian Sensex has touched an important milestone and that is 60000, this is the first time Sensex has touched 60000 and people say that it is just a beginning and we will see more and more such milestones in the future.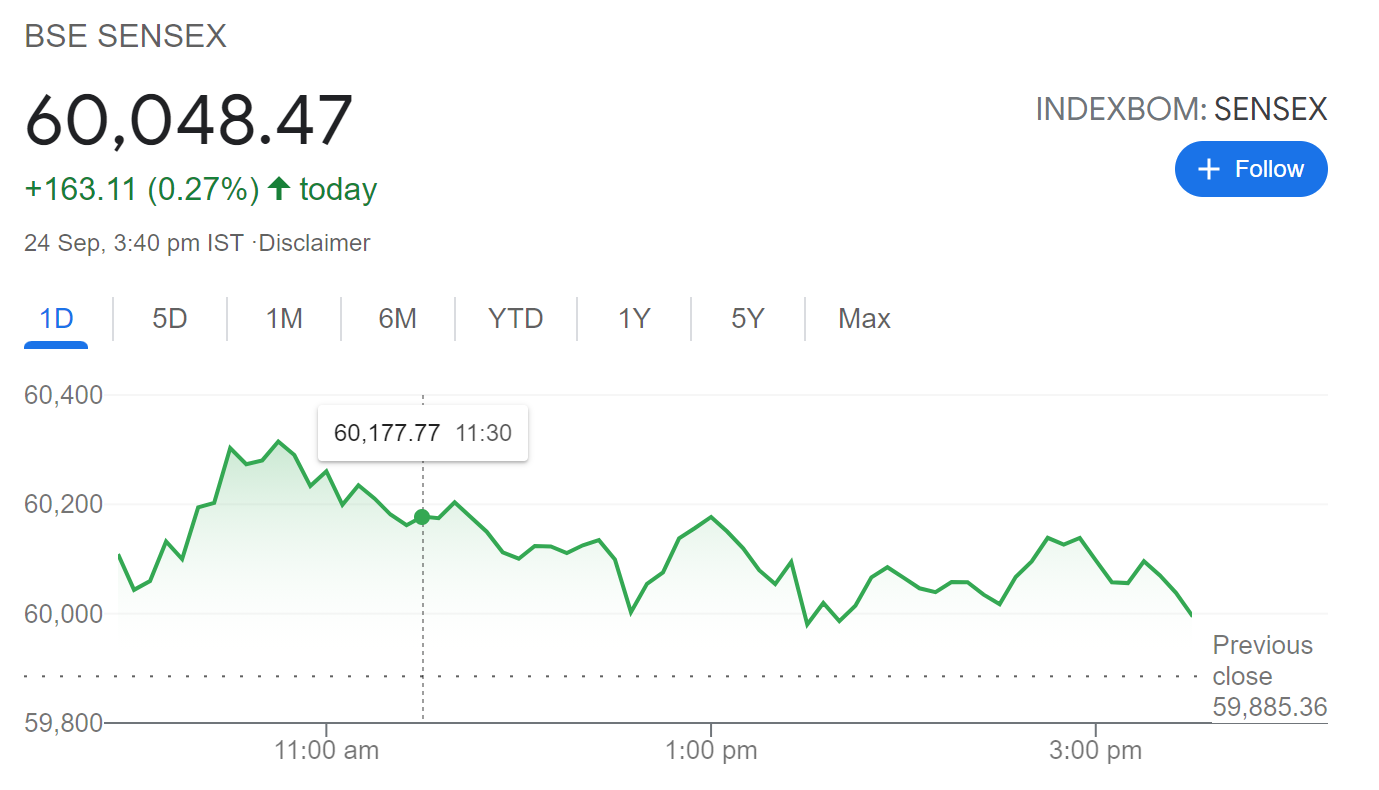 PC: Google.com
September being one of the best months in terms of growth but this has pushed the market valuation to very high levels. A lot of analysts are cautioning people to book profits because it is difficult to sustain in this position. So what should be your strategy, it should be book profit from mid-cap and small-cap segment and move those to high quality large caps or moving it to the fixed income and when there will be correction you can again buy back the shares of your choice.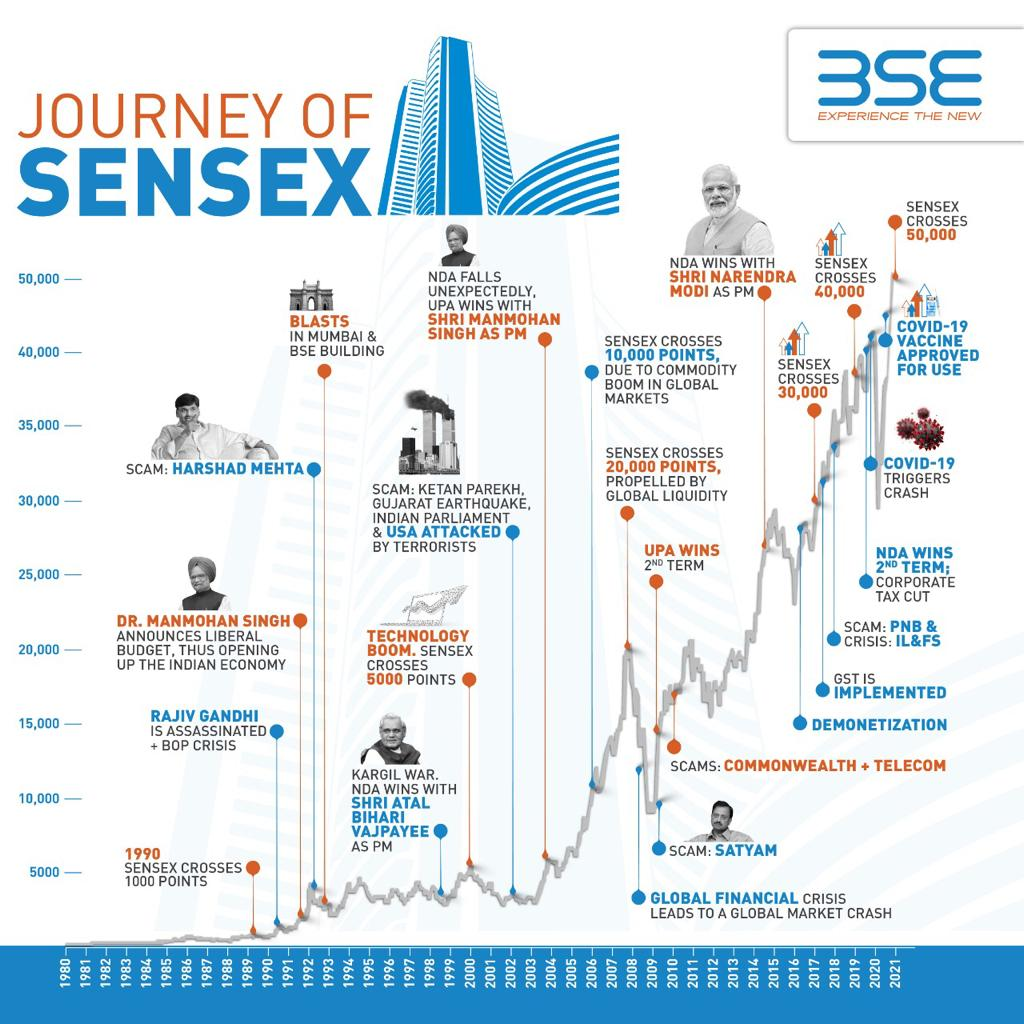 Source: https://twitter.com/bseindia/status/1352100012281405441
In a nutshell we can see the how the Sensex has performed from 1980 to 2021 including all the scams and some major correction due to Covid and other things. In 1990 the Sensex has touched 1000 points and then 31 years later it touched 60000 times that is 60X in 31 years. But as they say that if you have invested for a long term then you will surely get benefit. Whoever has invested in 1990 would have got 60 times of its investments of today.
Interestingly both 50000 and 60000 has touched in the 2021 and whoever have thought that 2021 will bring such a joy to the investors after devastating 2020. And this has given the hope to many individuals that you can earn something in the bull market. This has also been contributed by a lot of individuals who all are started investing in the market after 2020 market crash. Because that has brought a lot of first time investor into the market and eventually they are building the wealth for their future.
But we should be cautioned, its not that it will always go up it has to go down so if your goal is nearby start booking the profit and keep it safe. If you have goal after some time then you can definitely enjoy the ups and downs of the market.
Posted Using LeoFinance Beta
---
---