[ESP/ENG] El buen hijo regresa a casa⛪💞 / The good son comes home⛪💞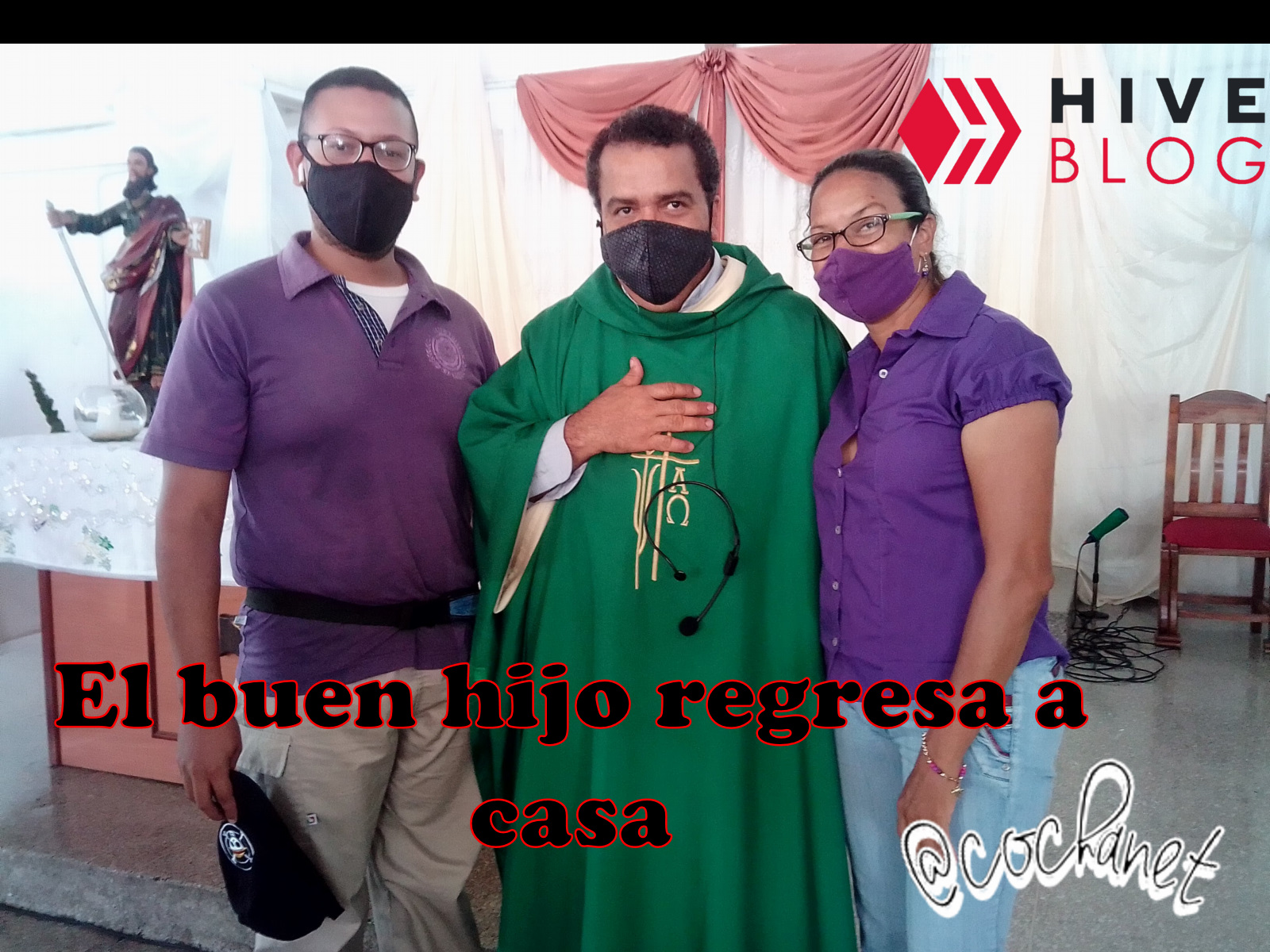 Hola querida comunidad de
#gems
, hoy les vengo a contar sobre nuestra visita a misa después de mucho tiempo sin ir, ayer mi pareja
@alinares
y yo, pensábamos pasar el día donde mis suegros
@zorajr
y
@armandolnrs
y el los llamo para participarles que iríamos, pero mi suegro tendría una participación coral en la Iglesia de la Parroquia de 23 de Enero🤩 inmediatamente le dije que quería ir, ya que además de que los cantos del coro son muy celestiales, el Párroco Juan Pablo Arango, tiene un Don de saber llegar y transmitir el mensaje a las personas, se de esto ya que hace un tiempo sufrí de depresión y me recomendaron asistir a esta Iglesia los días jueves, ya que el padre realizaba misas de sanación y liberación, y esta fueron de mucha ayuda para mi.
Hello dear #gems community, today I come to tell you about our visit to mass after a long time without going, yesterday my partner @alinares and I, we were thinking of spending the day where my in-laws @zorajr and @armandolnrs and he called them to participate. that we would go, But my father-in-law would have a choral participation in the Church of the Parish of January 23🤩 I immediately told him that I wanted to go, since in addition to the fact that the songs of the choir are very heavenly, the Parish Priest Juan Pablo Arango has a gift of knowing how to arrive and transmit the message to people, I know about this since a while ago I suffered from depression and they recommended me to attend this Church on Thursdays, since the father performed healing and liberation masses, and these were very helpful for me.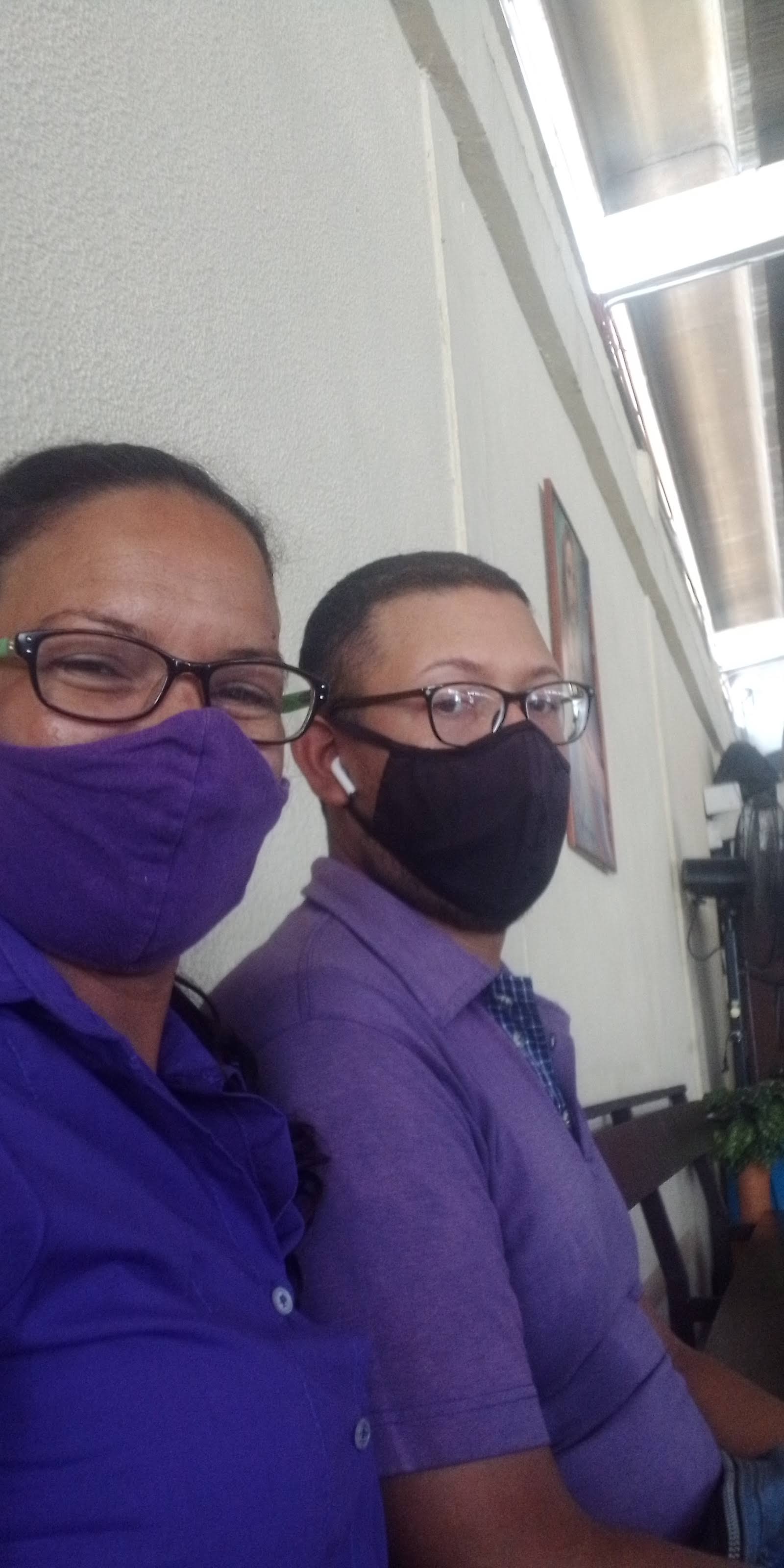 Al llegar ya estaba mi suegro y el coro arreglando su sonido e instrumentos, los saludamos y procedimos ubicarnos en un banco que nos permitiera visualizar el lugar donde dejamos las bicicletas. Pudimos ver que se respetan las normas de bioseguridad, en los bancos que se observaban personas juntas, es porque eran familias.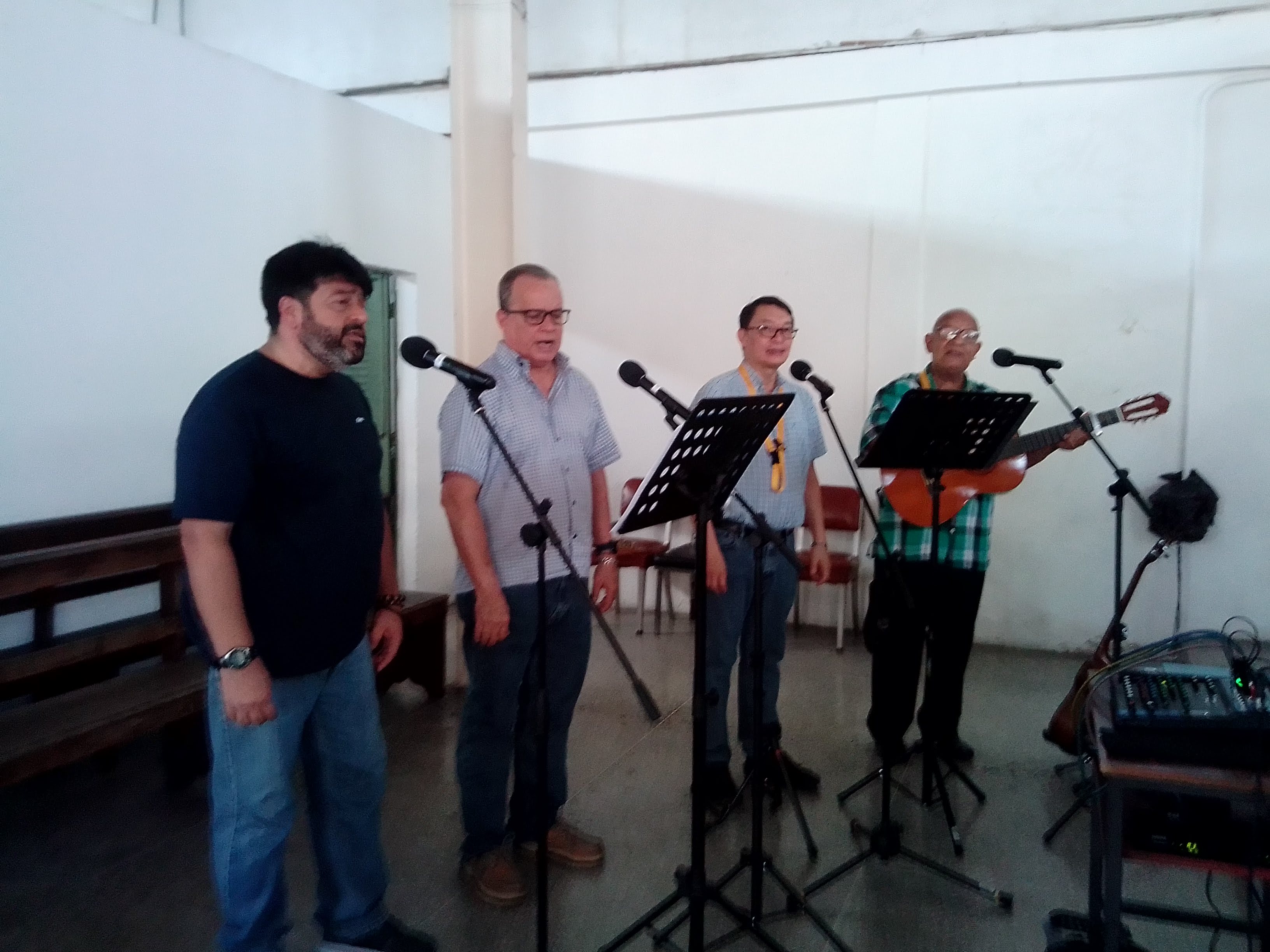 Upon arrival, my father-in-law and the choir were already arranging their sound and instruments, we greeted them and proceeded to sit on a bench that would allow us to visualize the place where we left the bicycles. We were able to see that the biosecurity standards are respected, in the banks that people were observed together, it is because they were families.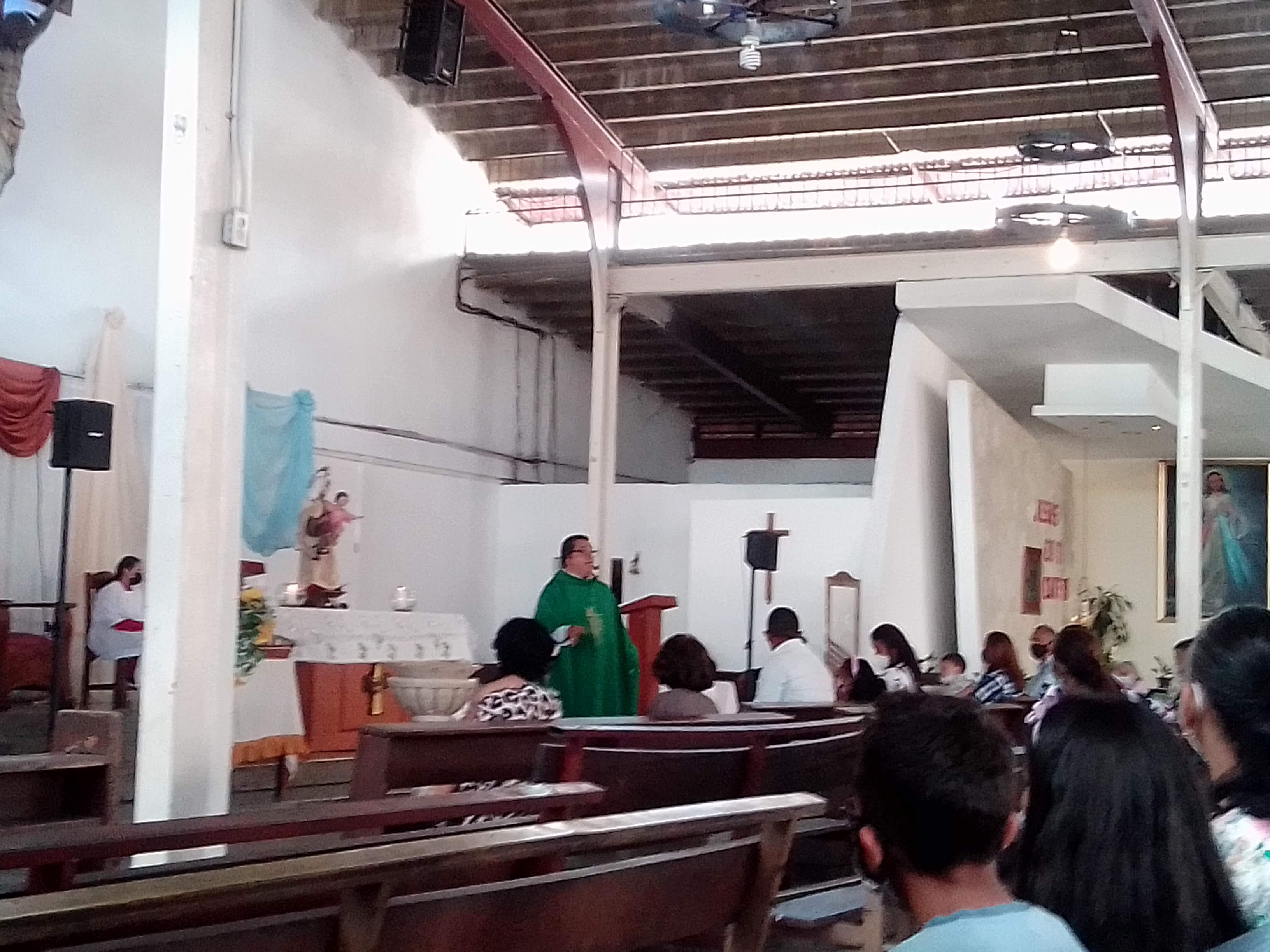 Empezó la misa y el coro sonaba extraordinario, de verdad fue mágico, transmitieron mucha paz y preparación para recibir la palabra del día. La homilía de hoy hablaba de la unión del hombre y la mujer, que Dios después de crear al hombre saco de su costilla a la mujer, para que fuera su compañera, y que el amor no debe basarse en solo palabras bonitas, si no en dar demostraciones de amor y el mismo debe ser reciproco. Que cuando algo se hace cotidiano, se vuelve monótono, por eso hay que buscar de inventar y buscar nuevas cosas, pero con tu pareja, ya que fue la que elegiste, debemos reconocer que así como tenemos cosas que le gusten a las personas, tenemos otras que no y esto se aplica para todos, así que debemos aprender a convivir con ambas ya que esas hicieron a la persona con la que tu compartes y de la que te enamoraste.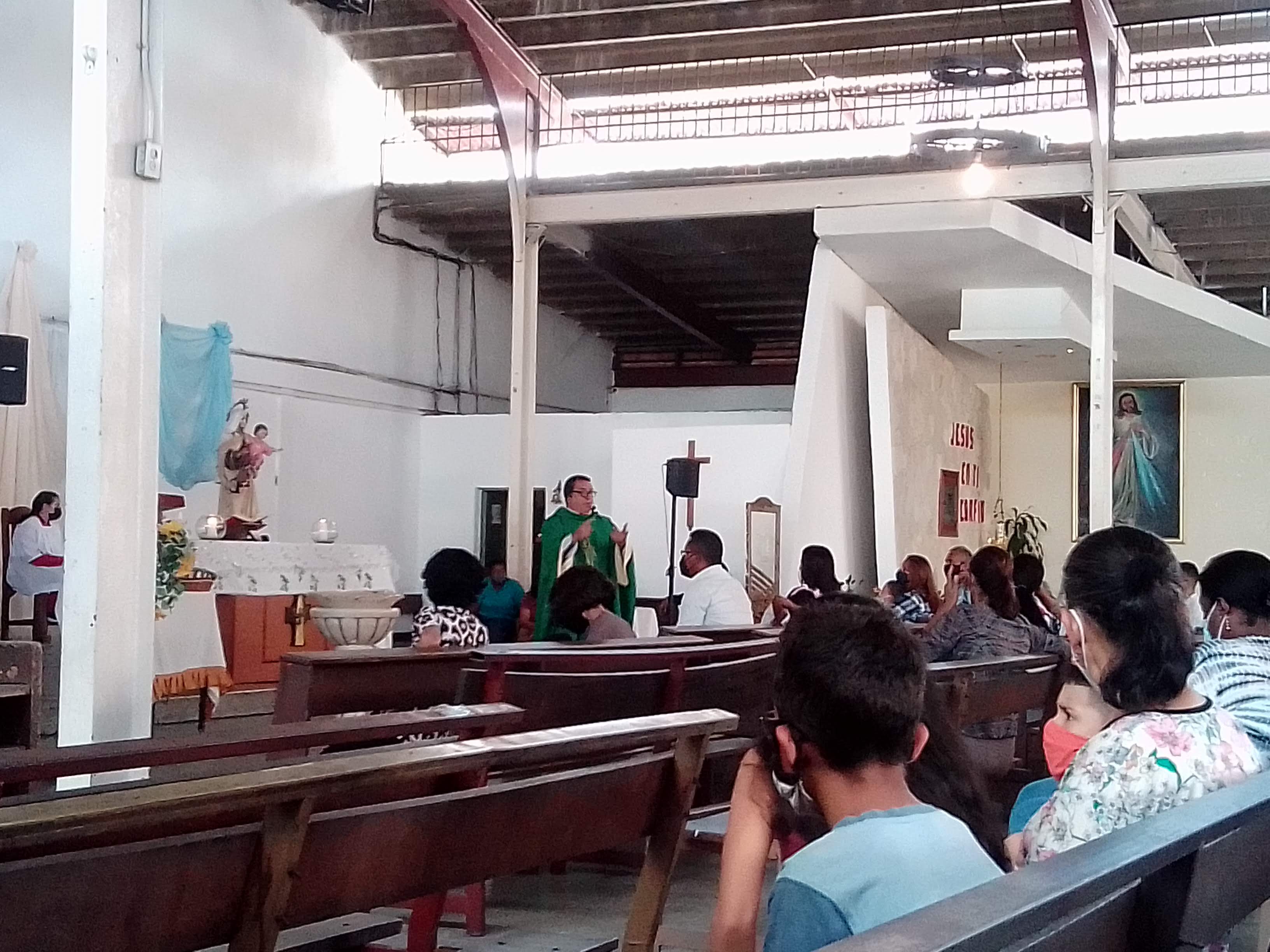 Mass began and the choir sounded extraordinary, it was truly magical, they transmitted a lot of peace and preparation to receive the word of the day. Today's homily spoke of the union of man and woman, that God after creating man took woman out of his rib to be his companion, and that love should not be based on just beautiful words, but on giving demonstrations of love and it should be reciprocal. That when something is done everyday, it becomes monotonous, that's why you have to try to invent and look for new things, but with your partner, since it was the one you chose, We must recognize that just as we have things that people like, we have others that do not and this applies to everyone, so we must learn to live with both since those made the person with whom you share and from whom you you fell in love.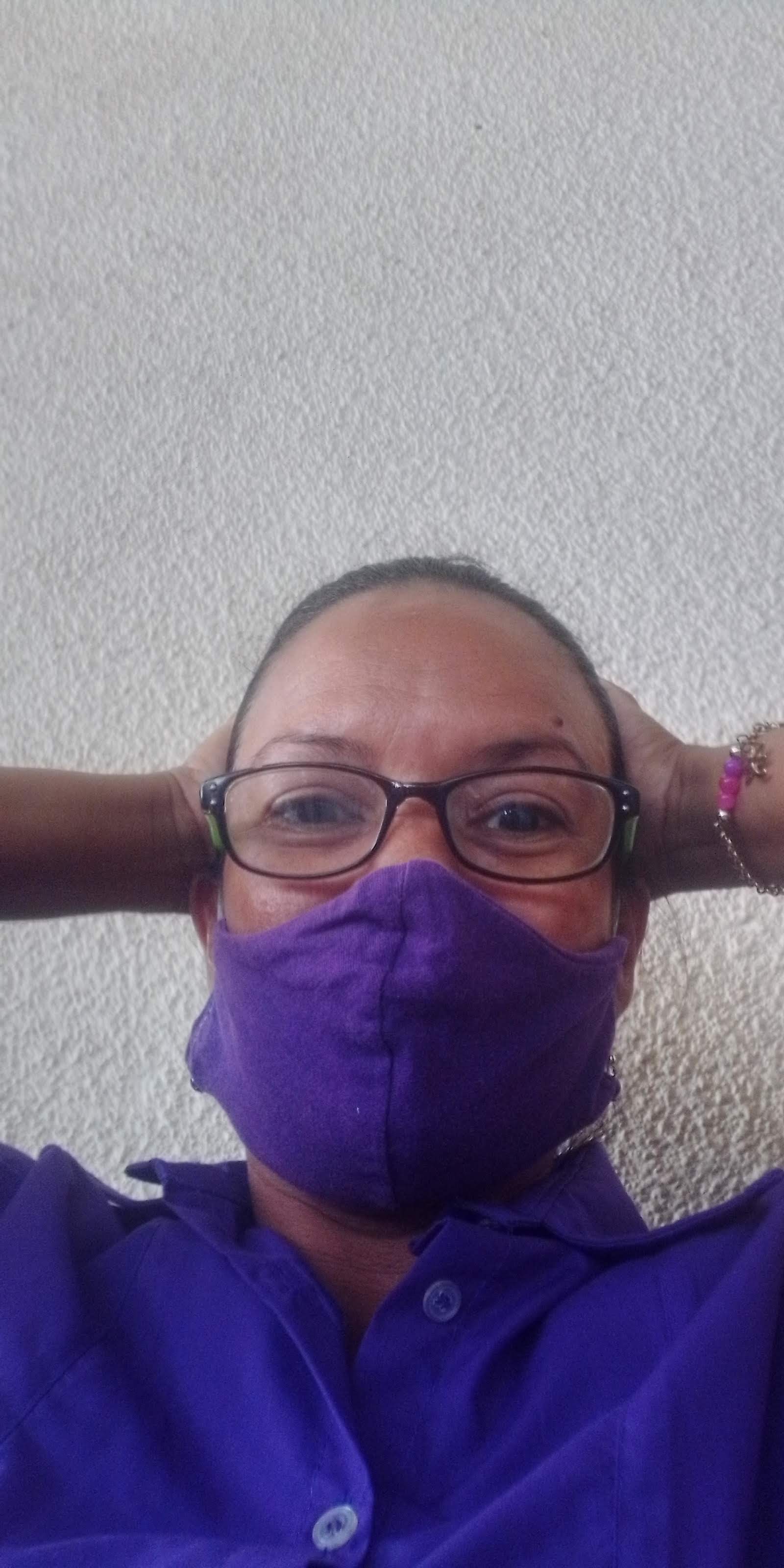 Reconozco que a veces quisiera que mi pareja dejara de hacer algunas cosas, pero entonces dejaría de ser él, y por ser como es, fue que me enamoro, estas palabras del Padre Juan que aún siento escuchar, como que me las mando papito Dios a decir a mi, es aquí donde les argumento que el Padre Juan tiene el don de saberle llegar a las personas, porque hoy como otras veces, sentí que el Espíritu Santo, me estaba guiando a través de él, realmente fue muy grato volver.
I admit that sometimes I would like my partner to stop doing some things, but then he would stop being him, and because of the way he is, it was that I fell in love, these words of Father Juan that I still feel I hear, as they are sent to me by Daddy God. tell me, this is where I argue that Father Juan has the gift of knowing how to reach people, because today as other times, I felt that the Holy Spirit was guiding me through it, it was really very pleasant to return.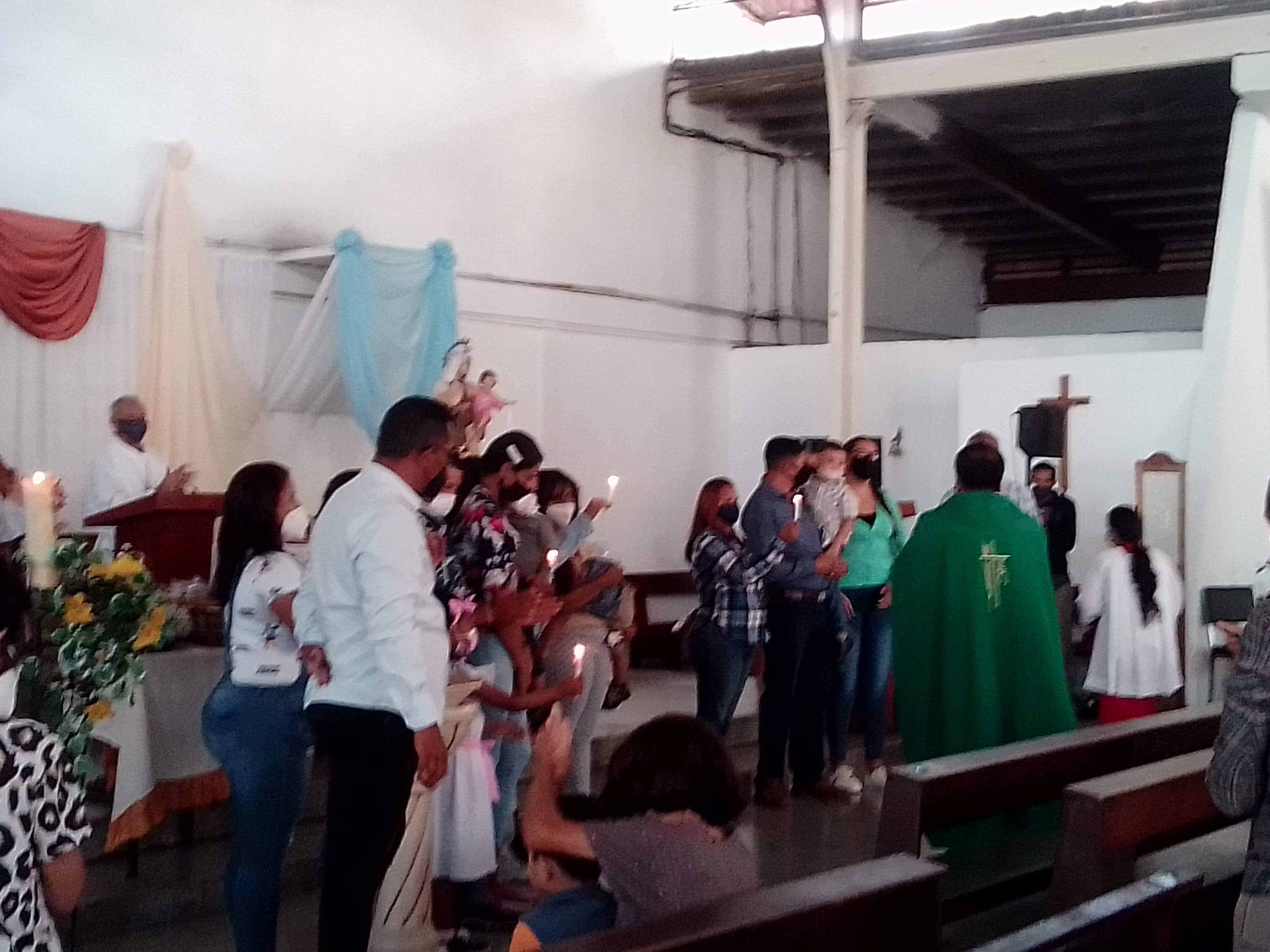 Hoy además en la misa, fue el bautizo de cuatros niños, al finalizar el padre nos dio su bendición, nos quedamos escuchando los cantos de despedida y aprovechar el momento para saludar al Padre y presentarle a mi pareja, además de tomarnos una foto con el, además con mi suegro y el chino.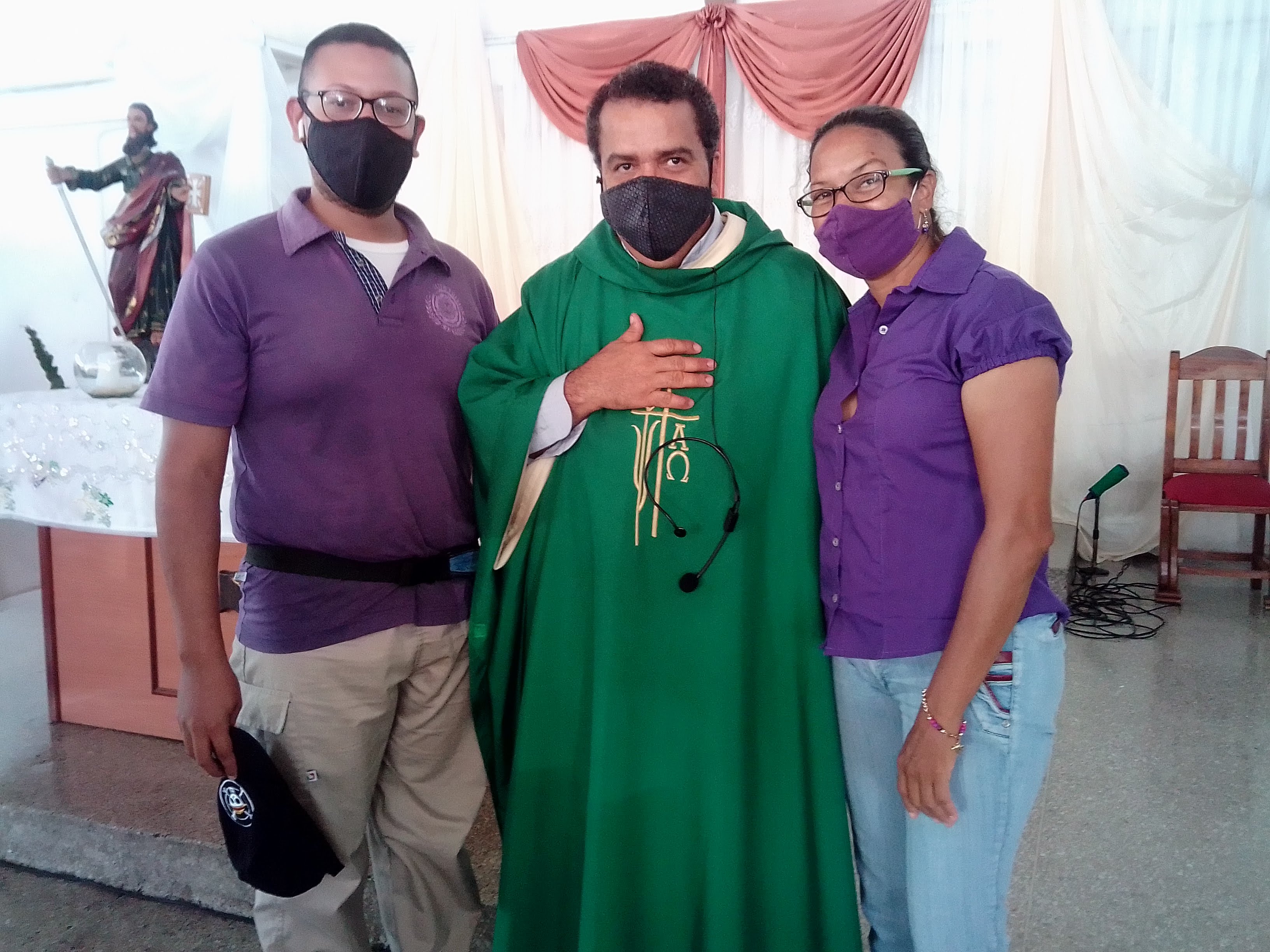 Today also at mass, was the baptism of four children, at the end of the father gave us his blessing, we were listening to the farewell songs and take advantage of the moment to greet the Father and introduce him to my partner, in addition to taking a photo with him , also with my father-in-law and the Chinese.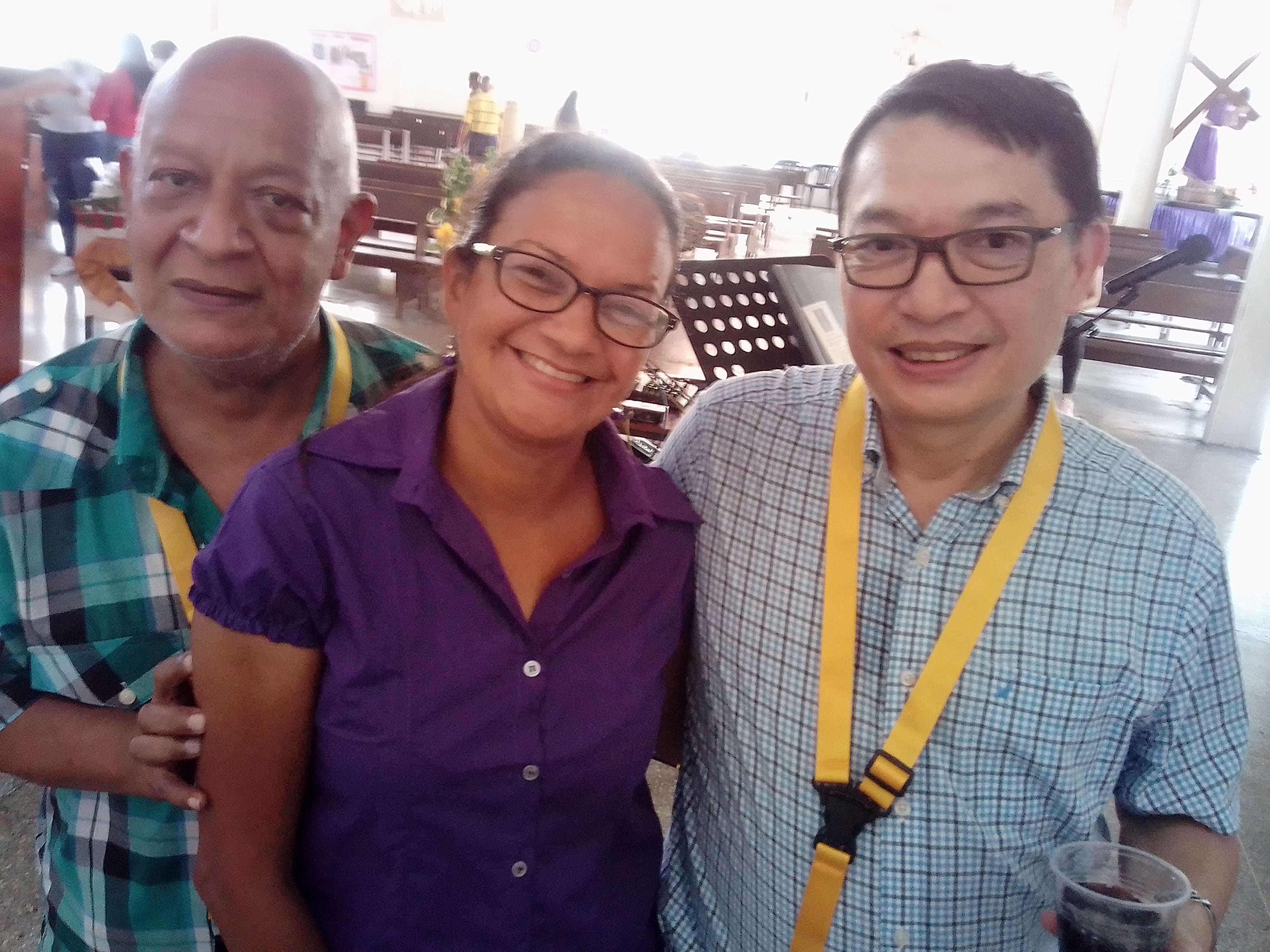 Fue muy grato mi encuentro con mi fe, espero poder seguir asistiendo ya que las herramientas que a veces se necesitan para seguir adelante, te las transmite Dios a través de un medio y para mi ese medio es el Padre Juan Pablo Arango, Dios lo llene de vida y salud, para que siga ayudando con su Don a muchas personas. Esto fue todo por hoy, será hasta mi próxima publicación. las fotos fueron tomadas por un Yezz Max1 Pluss y la editada por PhotoDirectos12. La Traducción por Traslator-Opera. Bendiciones🙏🏻🤗💖
My encounter with my faith was very pleasant, I hope to continue assisting since the tools that are sometimes needed to move forward are transmitted to you by God through a medium and for me that medium is Father Juan Pablo Arango, God fill it of life and health, so that he continues to help many people with his Gift. This was all for today, it will be until my next post. the photos were taken by a Yezz Max1 Pluss and edited by PhotoDirectos12. The Translation by Traslator-Opera. Blessings🙏🏻🤗💖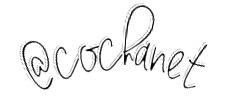 ---
---