[ESP/ENG] Día de Bendición para nuestros hijos mascotas 🐕‍🦺🐈 / Blessing Day for our pet children 🐕‍🦺🐈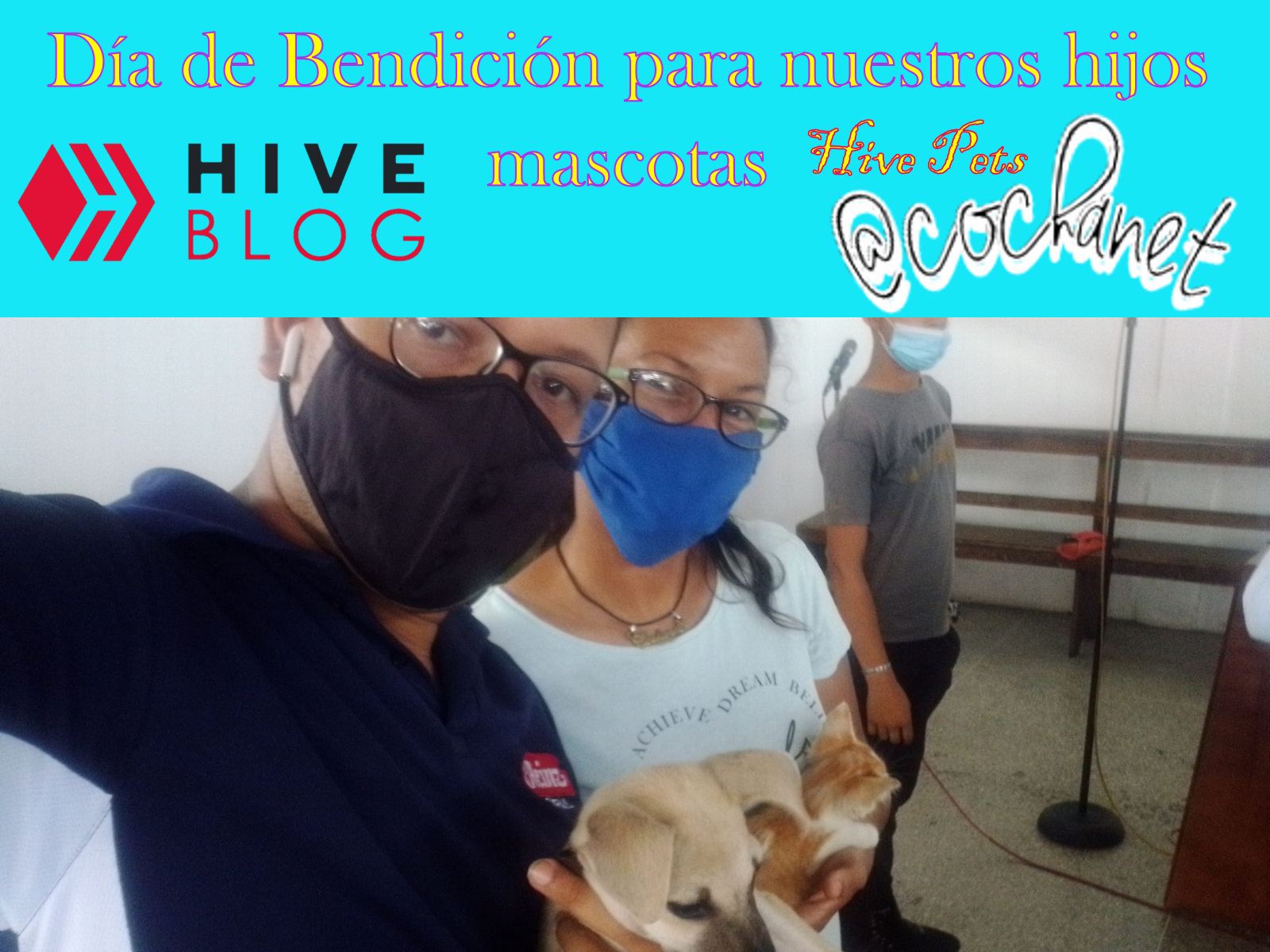 Hola querida comunidad de
#hivepets
tenía tiempo sin pasar por aquí y hoy vengo para contarles de nuestra mañana de bendición para las mascotas en nuestra iglesia, ya que el 4 de octubre fue el día de San Francisco de Asís, quien en vida se dedico a ayudar al prójimo y a los animales, el Padre de la iglesia que asistimos estableció hoy domingo a las 11 am para realizar la bendición de los mismo, a lo cual acudimos con nuestras amadas mascotas.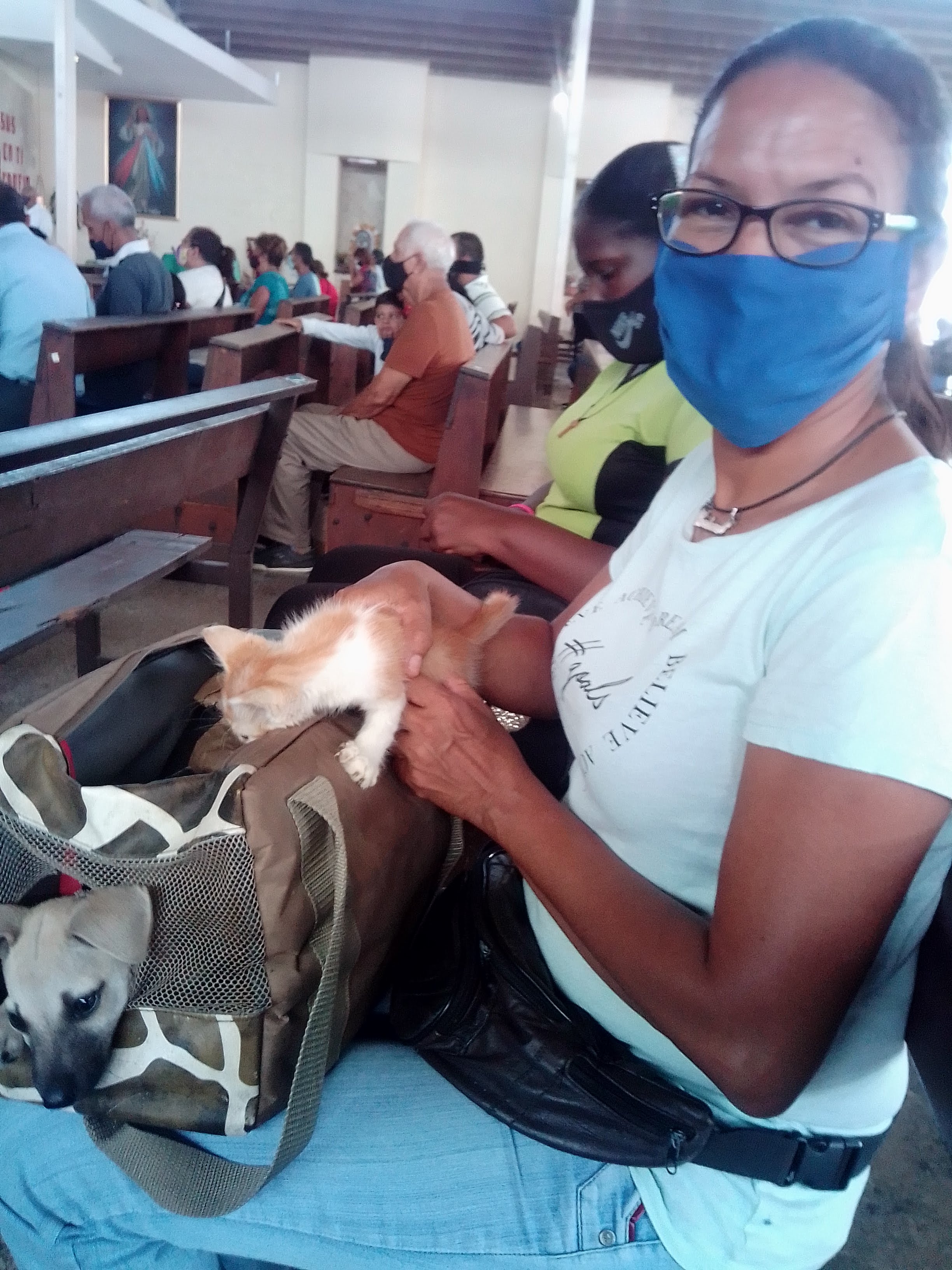 Hello dear community of #hivepets I had time without going through here and today I come to tell you about our morning of blessing for pets in our church, since October 4 was the day of Saint Francis of Assisi who in life dedicated himself to helping the neighbor and the animals, The Father of the church we attended established this Sunday at 11 am to carry out the blessing of the same, to which we went with our beloved pets.
🐕‍🦺🐈🐕‍🦺🐈🐕‍🦺🐈🐕‍🦺🐈🐕‍🦺🐈🐕‍🦺🐈🐕‍🦺🐈🐕‍🦺🐈🐕‍🦺🐈🐕‍🦺🐈🐕‍🦺🐈🐕‍🦺🐈
Antes quisiera presentarles al nuevo integrante de nuestra familia, este hermoso gato el cual cuando lo adoptamos ya tenía un nombre y como a mi pareja @alinares le gusto, así quedo, así que les presento oficialmente a "Firumiau" un bebe gato muy educado y tranquilo.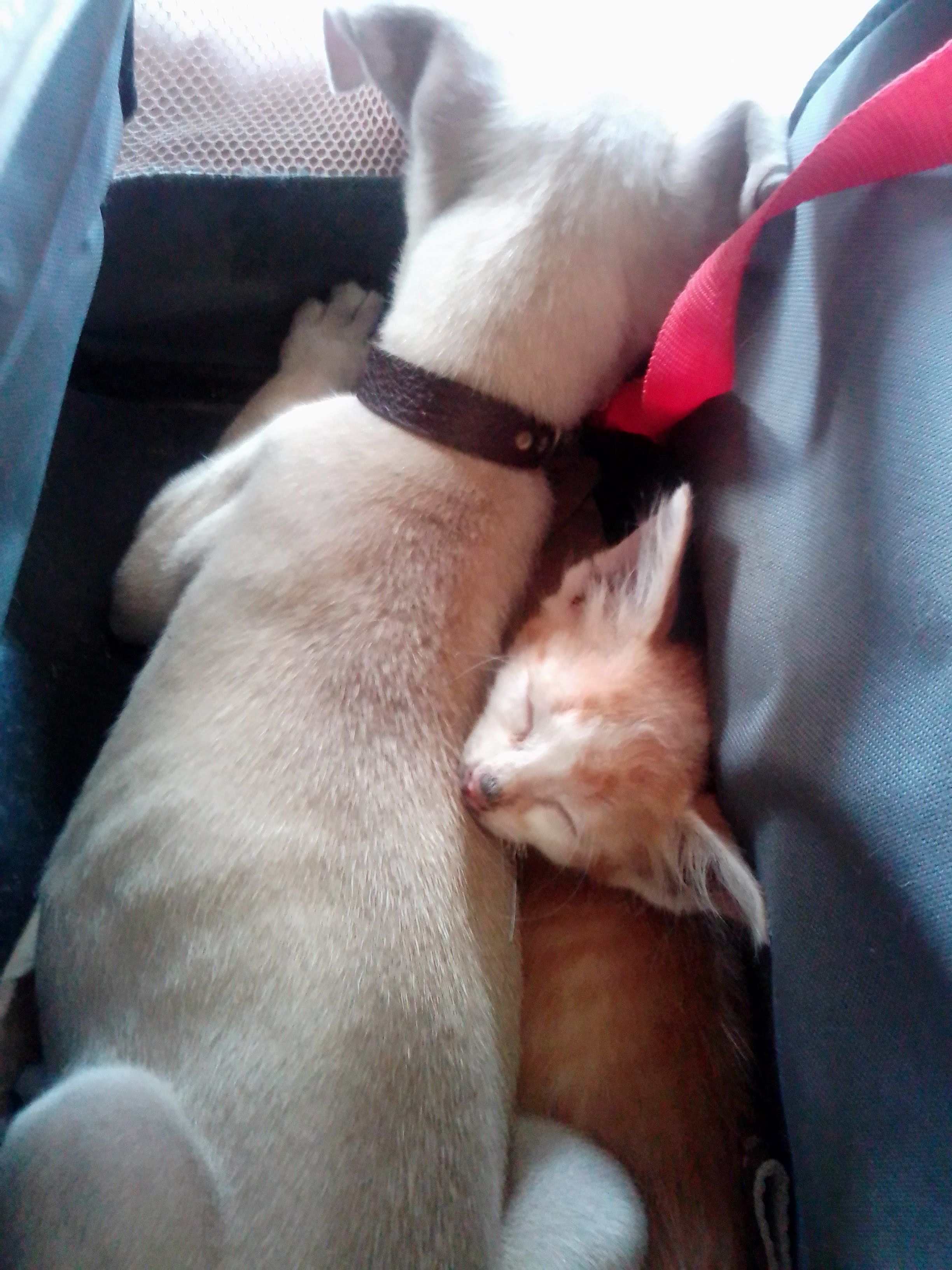 Before I would like to introduce you to the new member of our family, this beautiful cat which when we adopted him already had a name and as my partner @alinares likes me, so I am, so I officially present "Firumiau" a very polite baby cat and quiet.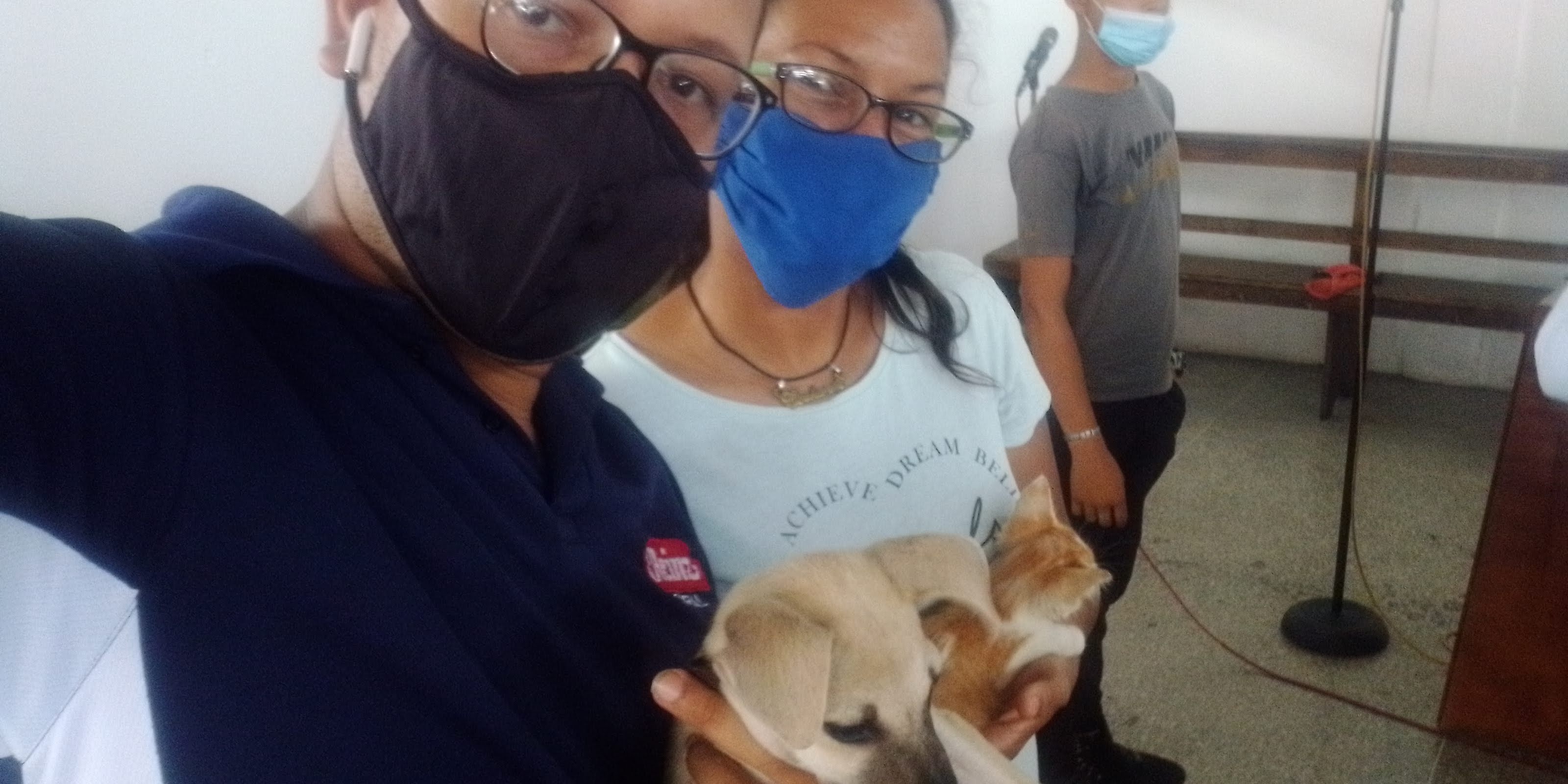 Comenzó como de costumbre la misa, pero dedicando palabras para las lindas mascotas, que Dios creo para que fueran compañía para nosotros los humanos y para que lo amaramos, ya que eran como nosotros creación del Ser Supremo. Al Finalizar la misa, nos llamaron con nuestros hijos mascotas al frente ya que el Padre les daría la bendición, aunque el padre pensaba rociar agua desde donde estaba a las mascota, luego nos mando a colocar en formación, pero manteniendo la distancia establecida, para así bendecir con agua bendita, a cada uno.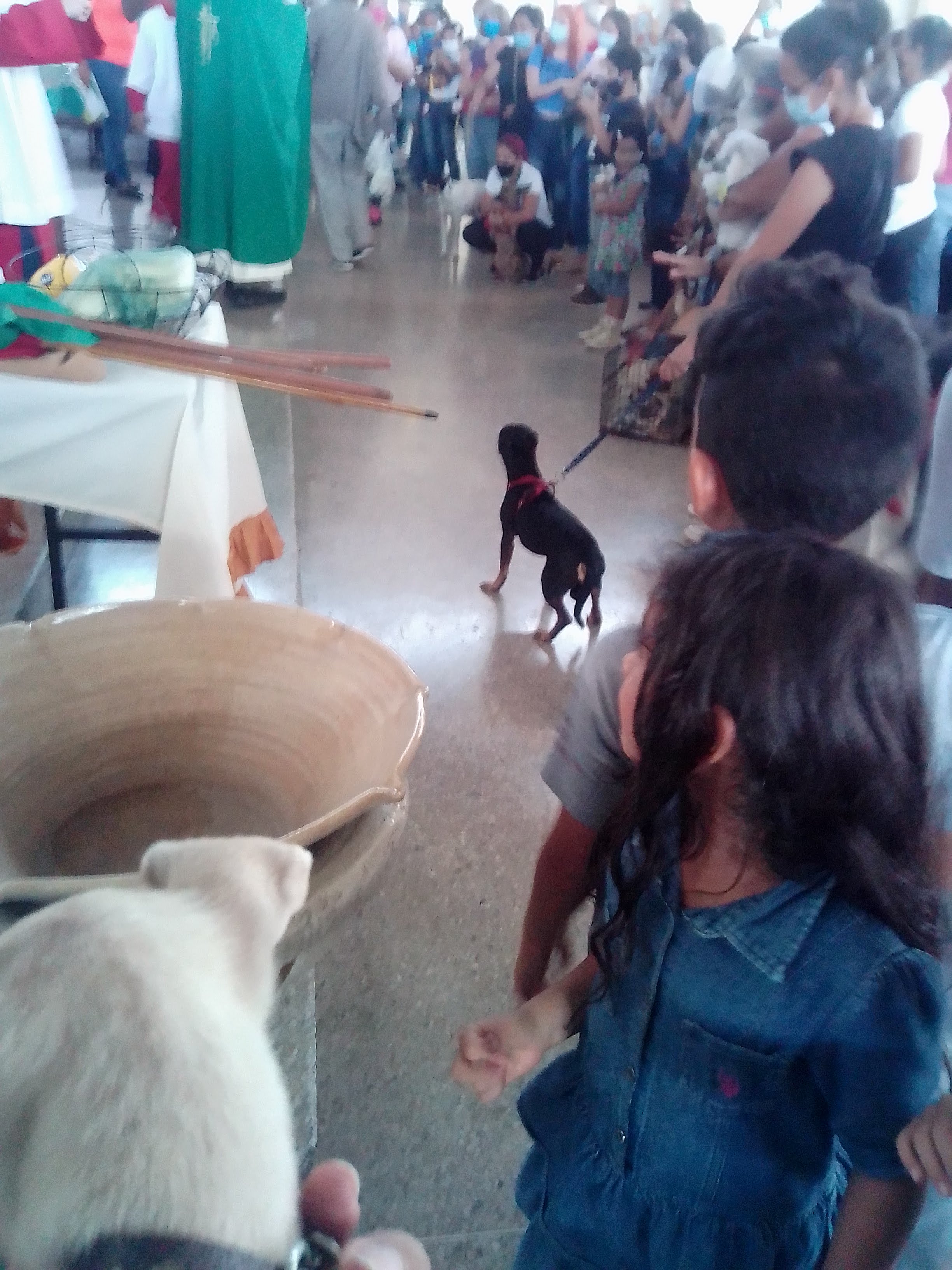 Mass began as usual, but dedicating words to the cute pets, which God created to be company for us humans and for us to love him, since they were like us creation of the Supreme Being. At the end of the mass, they called us with our pet children to the front since the Father would give them the blessing, Although the father thought to sprinkle water from where the pets were, then he ordered us to place them in formation, but keeping the established distance, in order to bless each one with holy water.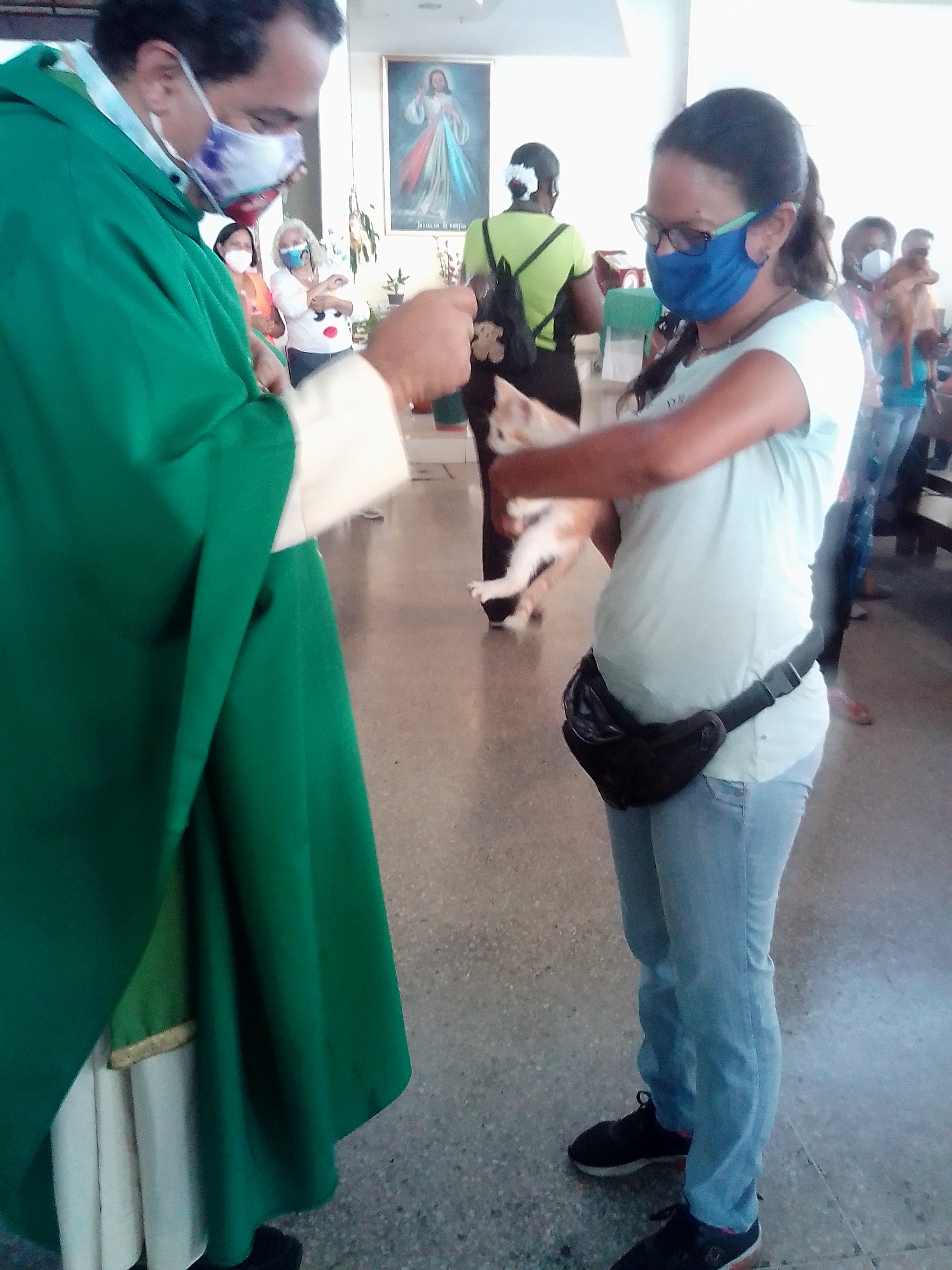 Fue una experiencia extraordinaria este día, es como si estuviésemos bautizando a un hijo, y esos son estos dos seres para nosotros, ya que mi pareja no tiene hijo y yo ya no puedo darle uno, así que asumimos adoptar a este par que es como tener dos niños, debemos corregir algunas conductas, para que puedan llevársela bien como hermanos de un mismo hogar.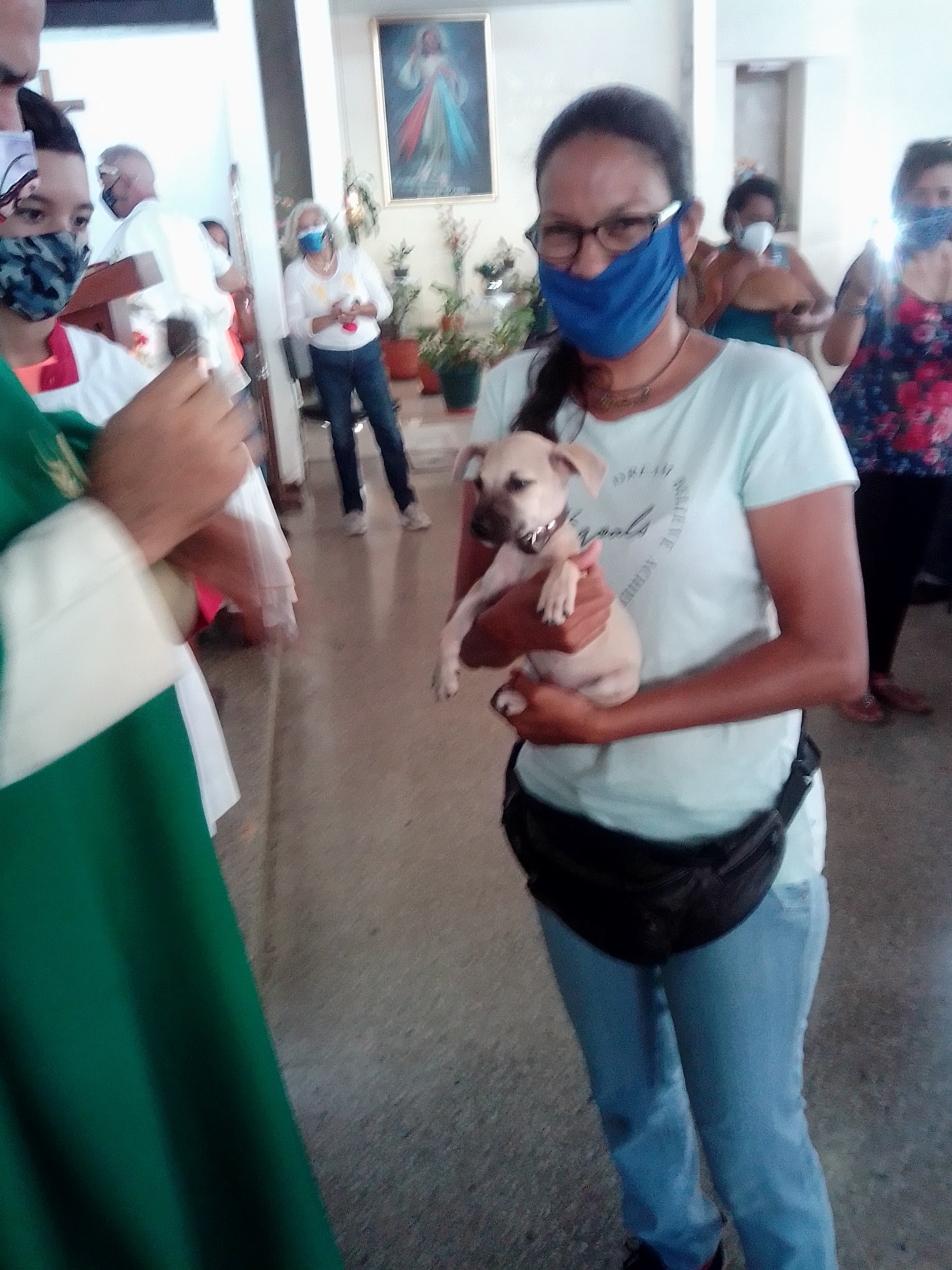 It was an extraordinary experience this day, it is as if we were baptizing a child, and those are these two beings for us, since my partner does not have a child and I can no longer give him one, so we assume to adopt this pair which is like have two children, we must correct some behaviors, so that they can get along as brothers of the same home.
🐕‍🦺🐈🐕‍🦺🐈🐕‍🦺🐈🐕‍🦺🐈🐕‍🦺🐈🐕‍🦺🐈🐕‍🦺🐈🐕‍🦺🐈🐕‍🦺🐈🐕‍🦺🐈🐕‍🦺🐈🐕‍🦺🐈
Después de misa, visitamos a mi mamá, para que sus nietos la visitaran😅 y pudiera conocer a "Firumiau" y que Wanta compartiera con su prima "Zafiro" la hija perra de mi hermana, ya que ella no tiene hijos y esta linda perrita vino a llenar ese vacío en ella y su pareja. De verdad que tener estos seres en mi vida me han cambiado y he aprendido a valorarlos más cada día.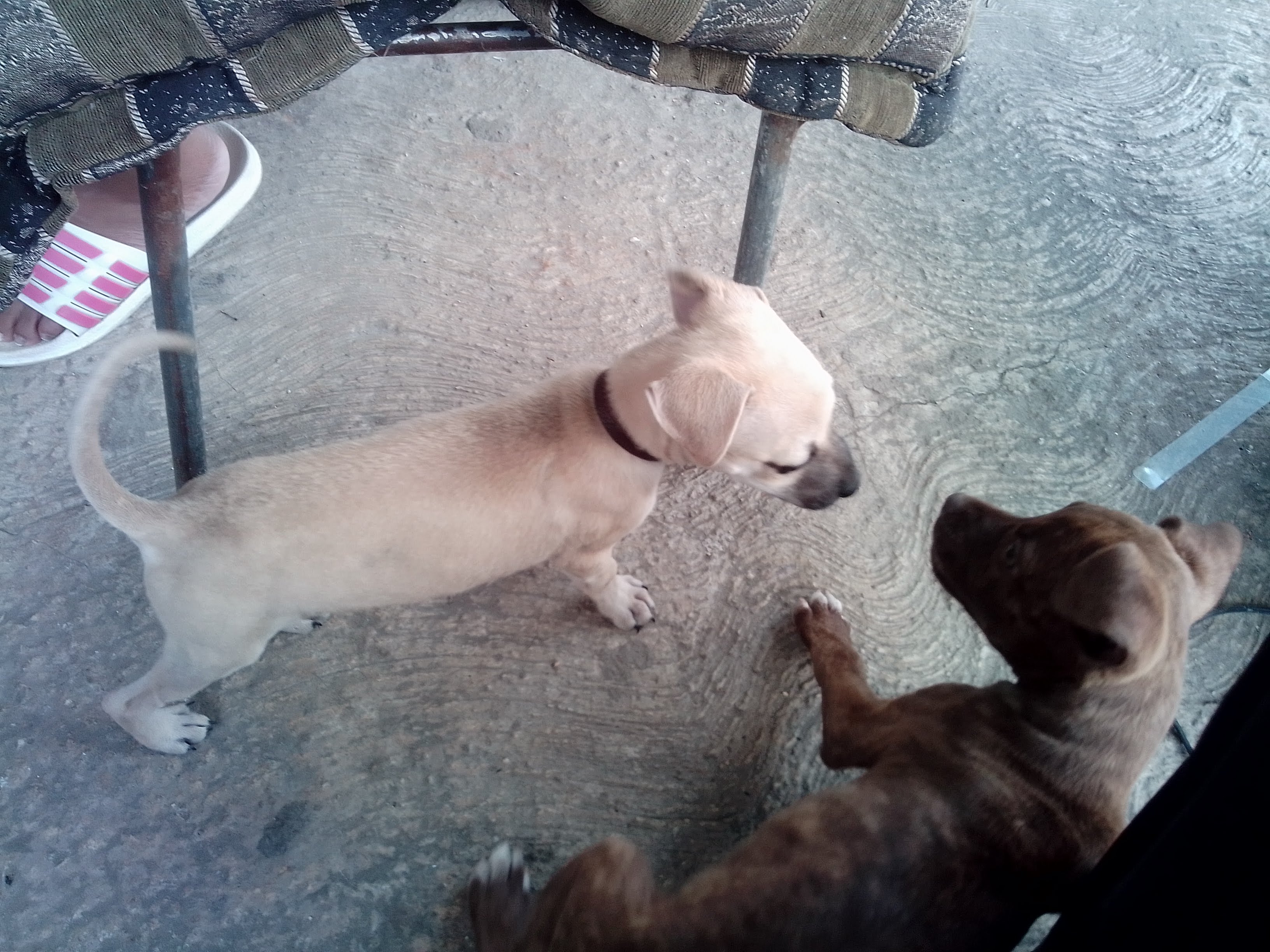 After mass, we visited my mother, so that her grandchildren would visit her😅 and she could meet "Firumiau" and that Wanta shared with her cousin "Zafiro" my sister's bitch daughter, since she has no children and this cute dog He came to fill that void in her and her partner. Really having these beings in my life have changed me and I have learned to value them more every day.
🐕‍🦺🐈🐕‍🦺🐈🐕‍🦺🐈🐕‍🦺🐈🐕‍🦺🐈🐕‍🦺🐈🐕‍🦺🐈🐕‍🦺🐈🐕‍🦺🐈🐕‍🦺🐈🐕‍🦺🐈🐕‍🦺🐈
Fue muy lindo esta salida de hoy con Wanta y Firumiau. Gracias por llegar hasta aquí, espero haya sido de tu agrado. Las fotos fueron tomadas con un Yezz Max 1 Plus y la editada con PhotoDirector12. La Traducción por Traslator-Opera. Bendiciones 🙌🤗🌷
This outing today with Wanta and Firumiau was very nice. Thank you for getting here, I hope it has been to your liking. The photos were taken with a Yezz Max 1 Plus and edited with PhotoDirector12. The Translation by Traslator-Opera. Blessings 🙌🤗🌷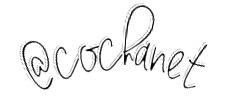 ---
---