Renewed Interest
Hi fellow Firearms Enthusiasts,
Today I'm back with some renewed interest! I never lost interest but made a good step.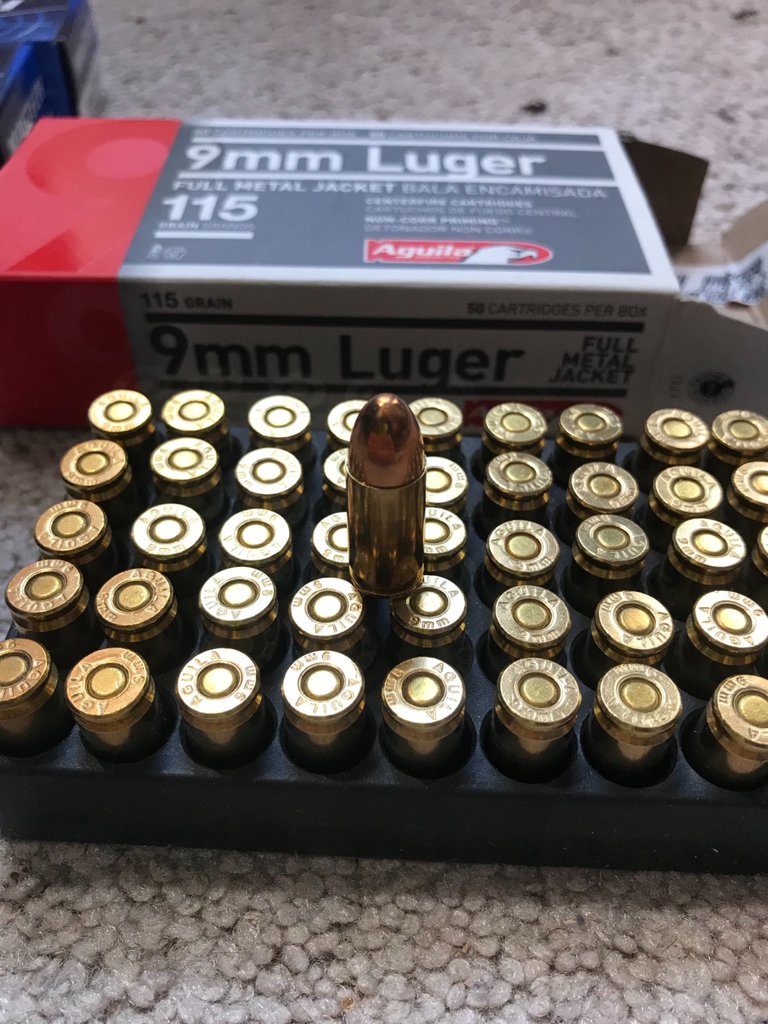 Renewed Interest
Firearms have been an important thing for me and my family for a long time. One of the things that's been renewed in the recent years compared to decades past for one reason or another.
One of the things that's been a little tricky over the past few years though is me getting out to do some shooting! Having a kid really puts the brakes on a lot of things, not to make excuses or anything lol. Everyone's situation is different for sure but one of the things that I've been trying to do is get some time to get to the range and dust off the gun of mine!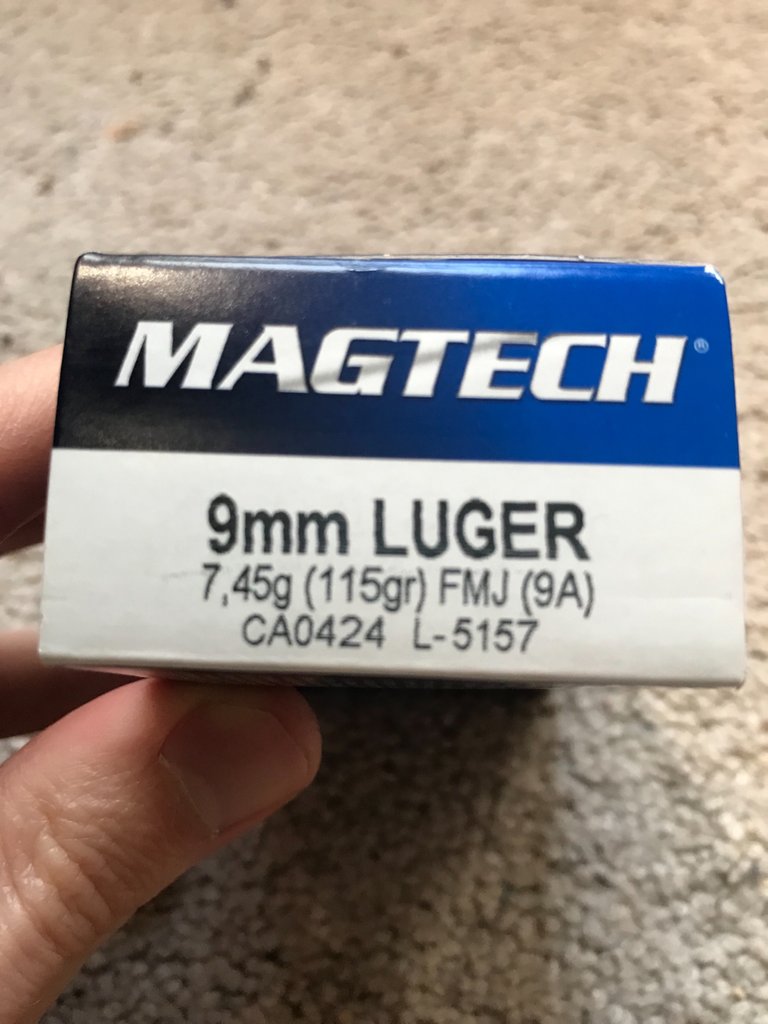 A few weeks ago, I said screw it! I was out for some errands with the little man and we were in an area that had a gun store I've visited once before. I made it a point to go in there and see if I can get my hands on some ammo!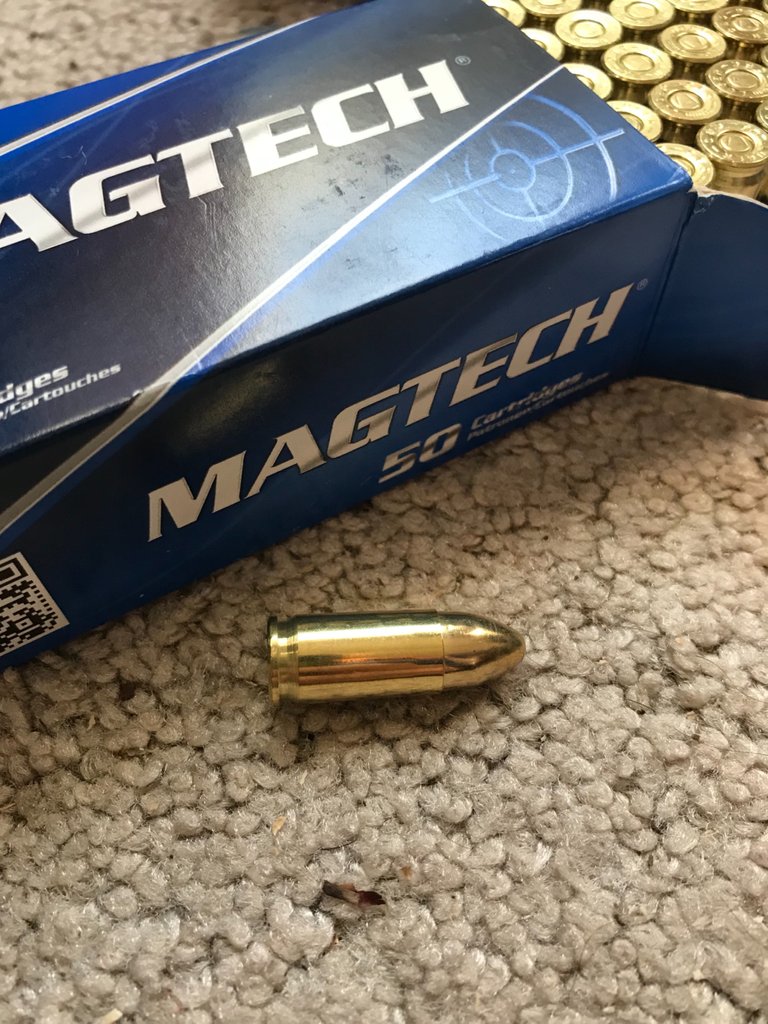 It was also good for me because I am slowly introducing elements of firearms to our son. I don't want him to be averse to any of it as he gets older since I strongly believe in firearms for many reasons.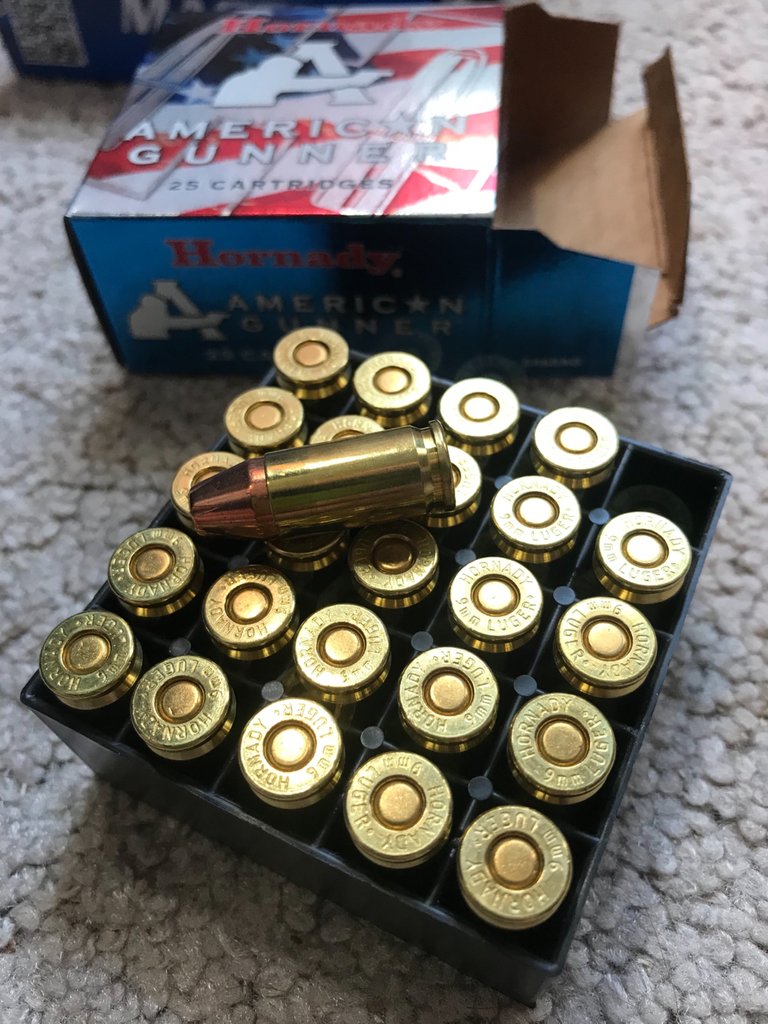 He enjoyed poking around the store and knew a decent amount more than I realized so it was nice to see. He was asking questions and just genuinely being curious which is what I think is a good way to start the process of introduction.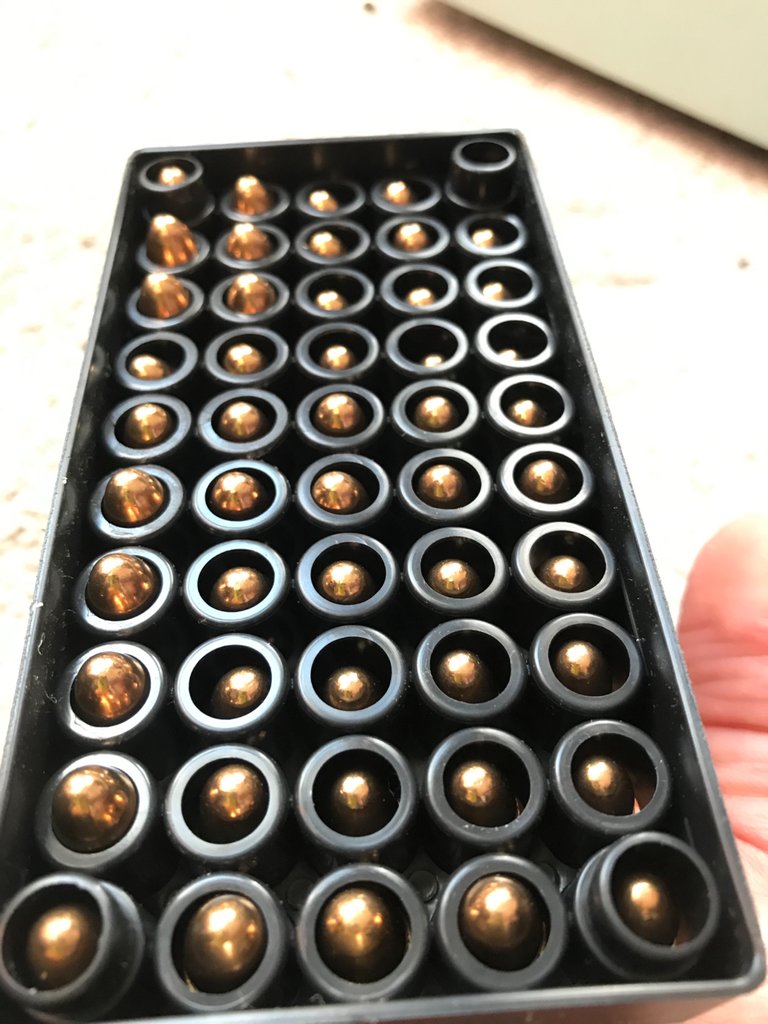 What I was most excited about is they actually had ammo in stock! When I went many months ago back in the early summer, they were sold out and on backorder, the way that many businesses were. I was a bit hesitant to buy a bunch of them since I figured the price would come down a bit but I bought two boxes, the Magtech ones on the left here. They were a little pricey, 36$ a box but being a small business, I knew they needed the money so I didn't mind buying at least two boxes. Used cash of course! No fees for them on that one, which was also important!
It was good though to be there with our son though! The guys in the store enjoyed seeing a young dad bringing his son into the exposure and fold of firearm ownership, even if it was just seeing the products and nothing more than that.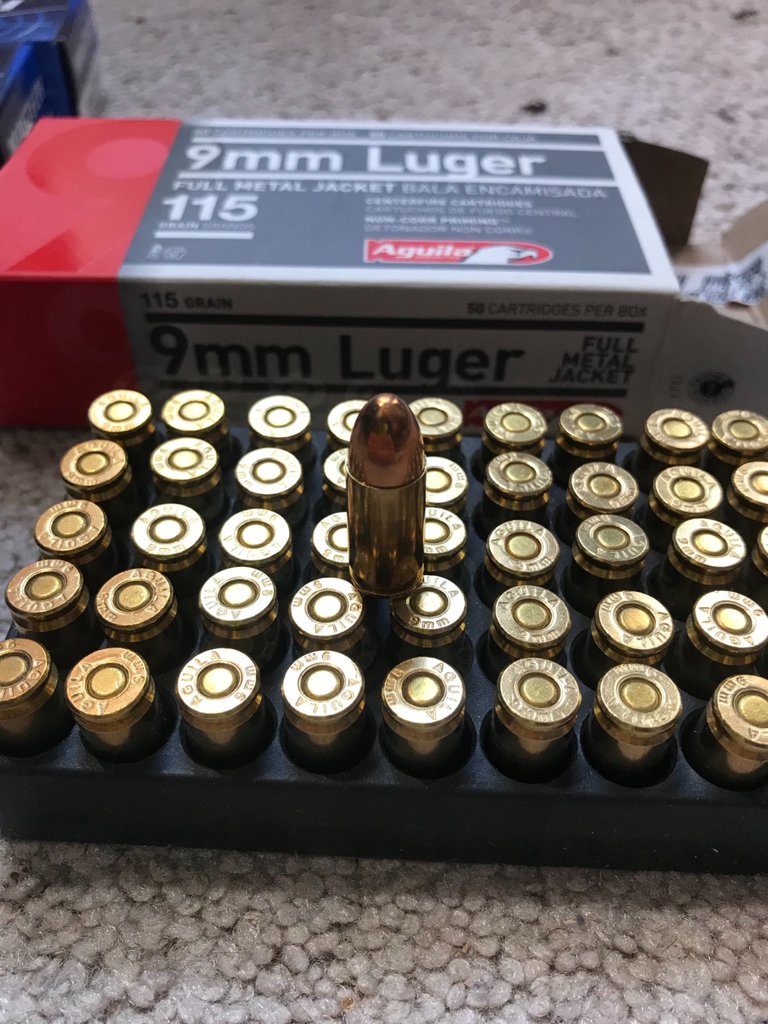 I was also enjoying poking around the ammo and seeing what it looks like and the differences between the different ones. Obviously FMJ ammo is different than hollow points but the manufacturers have some stylistic differences.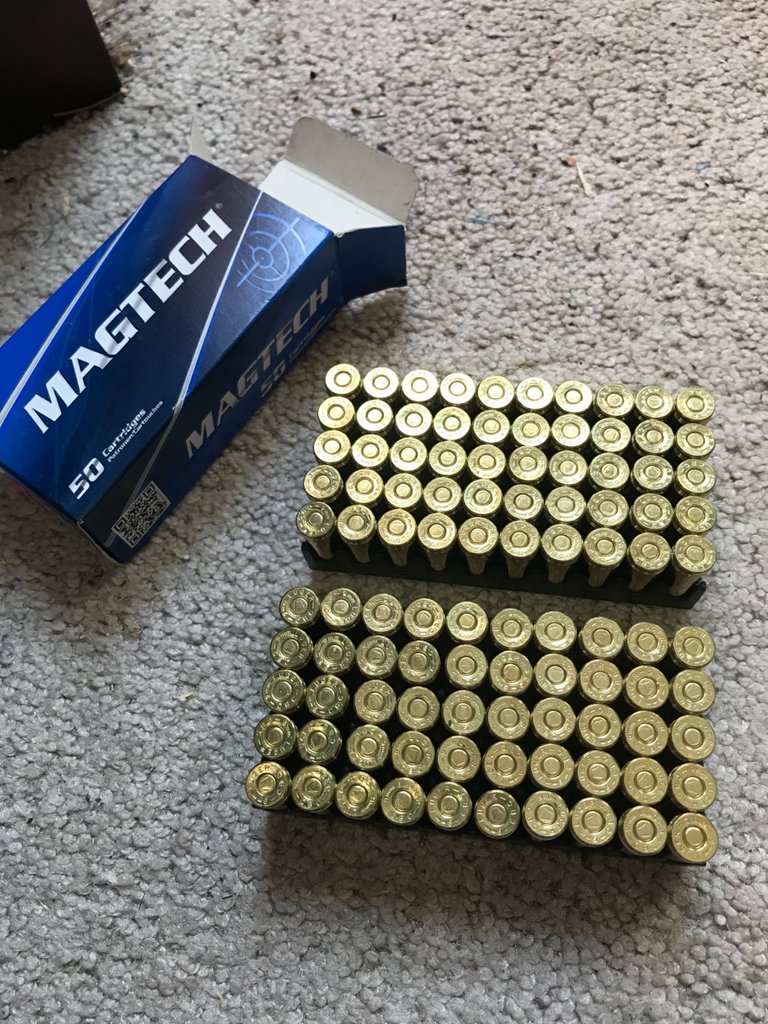 Overall I was happy to get something accomplished that was more on the pleasure side of my bucket list. I've been meaning to get to the range for a while but things have come up preventing me from doing it. Being prepared for when the day comes that I can go though, is important! I know that at the range, 150 bullets can go pretty quickly lol so I might buy another box or two before I finally get there! Worth all the money I spend on it though, that's for sure!
Next purchase for me: a holster. I have it just in the safety case right now but I do want to experiment with having it in a holster. I know that comes with all kinds of other things but one step at a time. Hoping it doesn't take me 6 years to get a holster that's for sure lol

Connect with me!
Do you want to get paid, in crypto, for searching the internet? Try using and signing up for Presearch to earn some great crypto! I've currently got 2,630 PRE tokens, with a market value of $713.28. It doesn't sound like a lot but when you search using sites like Google you get paid $0! Join Presearch to break Google's stranglehold on the internet searches. If you'd like to sign up, use my referral link!
https://www.presearch.org/signup?rid=513043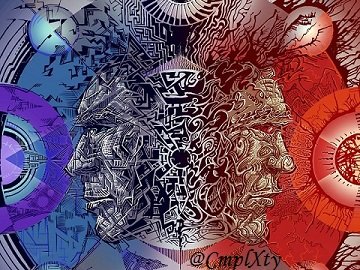 Image source
---
---