November Leo Power Up Day!

Hi fellow Lions,
Today I wanted to join the #LPUD festivities!

November Leo Power Up Day!
The 15th of the month is here again and that means #LPUD is here again! I know that not everyone does this still but I know that I'm trying to grow my Leo stake as strongly as I can and certainly taking advantage of as many things as I can while the year is rounding out. Can I get to 2,500 Leo Power by the end of the year?! Let's certainly hope so!

With the rounding out of the year, I've been trying to conserve what liquid funds that I have left over from some of the selling of assets in Splinterlands and it's managed to help me not spend the liquid Hive that I've been accumulating and been a great opportunity for me to take advantage of other avenues in the Hive ecosystem. This has given me a chance to keep participating in the Leo Power Up Day festivities while also focusing on my Hive Power growth that I'm trying to attain!
This month I had a few good things going on, I had a couple decent Leo posts that paid out and allowed me to stack a better amount of Leo for my power up than I had previously, so overall I didn't lose any ability to power up!
As of the writing of this, I've got 200 Leo to power up. Hopefully I can get a little bit more by the time the 15th rolls around. With that, that brings me up to nearly 2,500 Leo Power on my Leo account! That's incredible and a really good stake considering how I started it just in the last 12 months, with it really starting during the Hive ATH last November, roughly 12 months ago to the week! I was able to take some awesome profits off selling some Hive for HBD, doubling my money and then using that money to buy things that I wanted to start getting better at investing in such as Leo.
With the winding down of the year, I'm wondering if I can manage to get my Leo account to a total of 3,000 Leo Power for the year but that will certainly take a good amount of effort, effort I know that I don't mind putting forth for the results that it can play in for the future growth of my presence in the Leo environment!

Connect with me!
Do you want to get paid, in crypto, for searching the internet? Try using and signing up for Presearch to earn some great crypto! I've currently got 2,720 PRE tokens, with a market value of $380.27. It doesn't sound like a lot but when you search using sites like Google you get paid $0! Join Presearch to break Google's stranglehold on the internet searches. If you'd like to sign up, use my referral link below and spread the word!
https://www.presearch.org/signup?rid=513043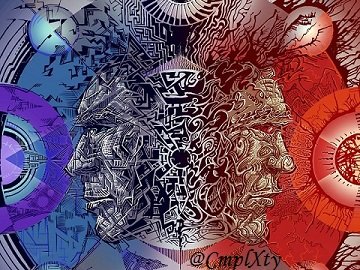 Image source
Posted Using LeoFinance Beta
---
---