Highly Scented Walk
Hi fellow Walkers,
Today I'm here with one of my favorite parts of spring: the smell of flowers!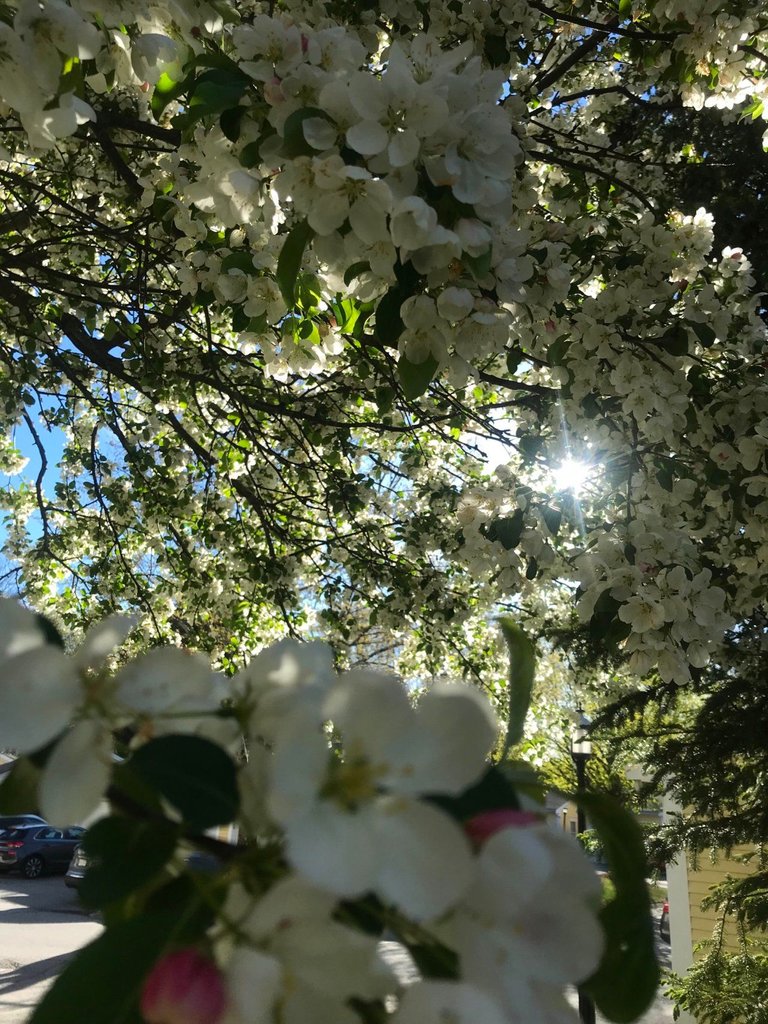 Highly Scented Walk
When the little man and I were out on a walk, which actually was on a Wednesday no less, we were greeted by the wonderful aroma of freshly blooming flowers everywhere!
One thing that is unfortunate is my wife can't be out with us on these joyous walks right now, her allergies are killer! Thankfully we've managed to get them under more control than in the past but hopefully in a few weeks she can partake on the walks with us.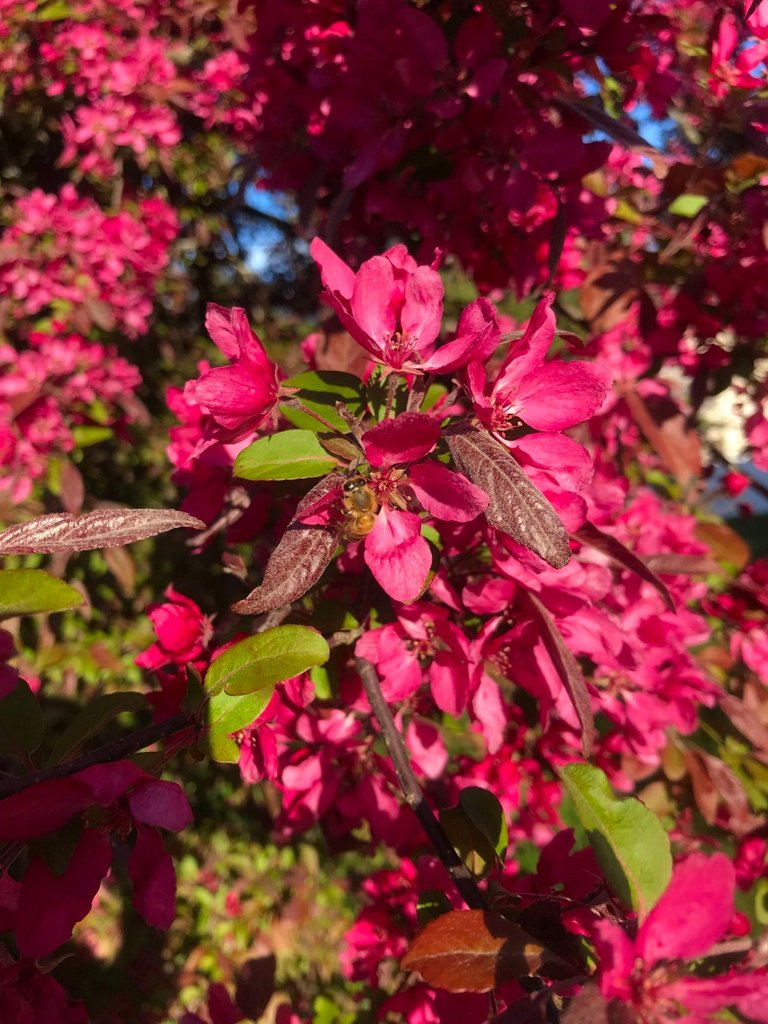 On this walk we managed to sneak a look at some trees that I haven't been familiar with before! This tree here was such a cool looking red and pink combination that it provided an excellent change up from the normal white's we've been working with. It also smelled fantastic! I don't know if it's particularly masculine but I really enjoy the smell of the flowers, particularly these late spring trees that are blooming all over the place!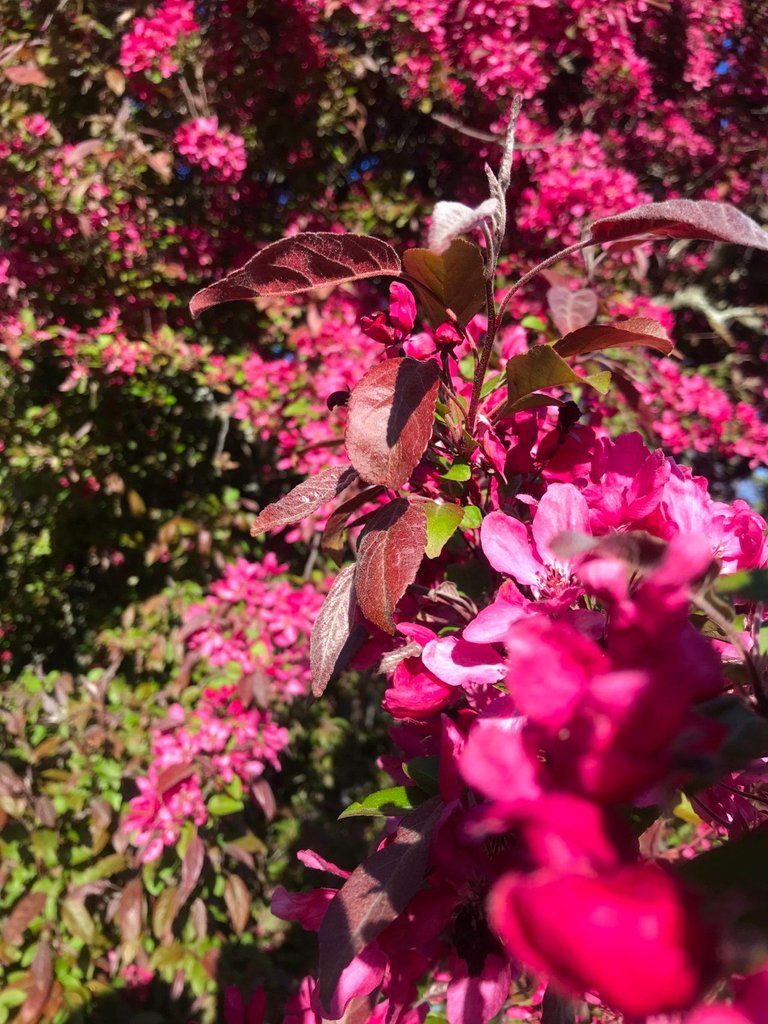 We have a few of these trees dotted throughout the property and although I don't know what they are specifically I am going to download the plant identification app again and find out! They bloom these great, wild white flowers all over the place and the bees go nuts on them! We can hear those little pollinators buzzing around all the time when we are near them, it's pretty cool!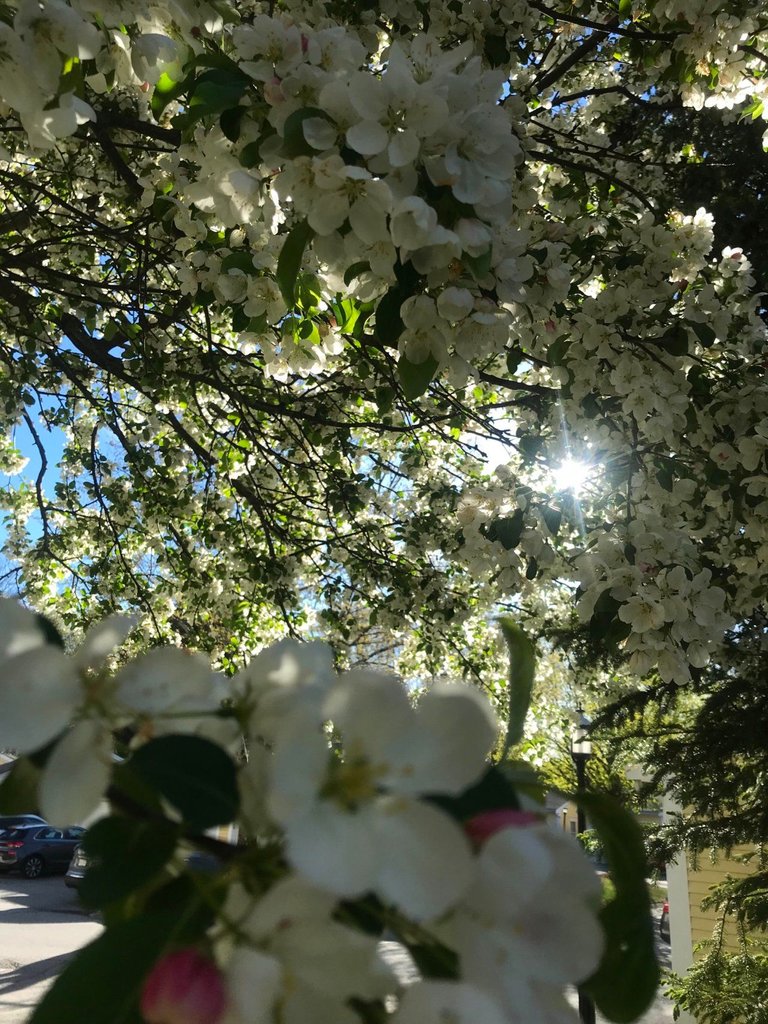 I would be remiss to not include the evergreen trees here and their quest for growth. It's pretty cool to see the green shoots on them, I don't remember if these turn into pine cones or if it's the tree growing new sprouts but in any case, they have a nice pine smell to them!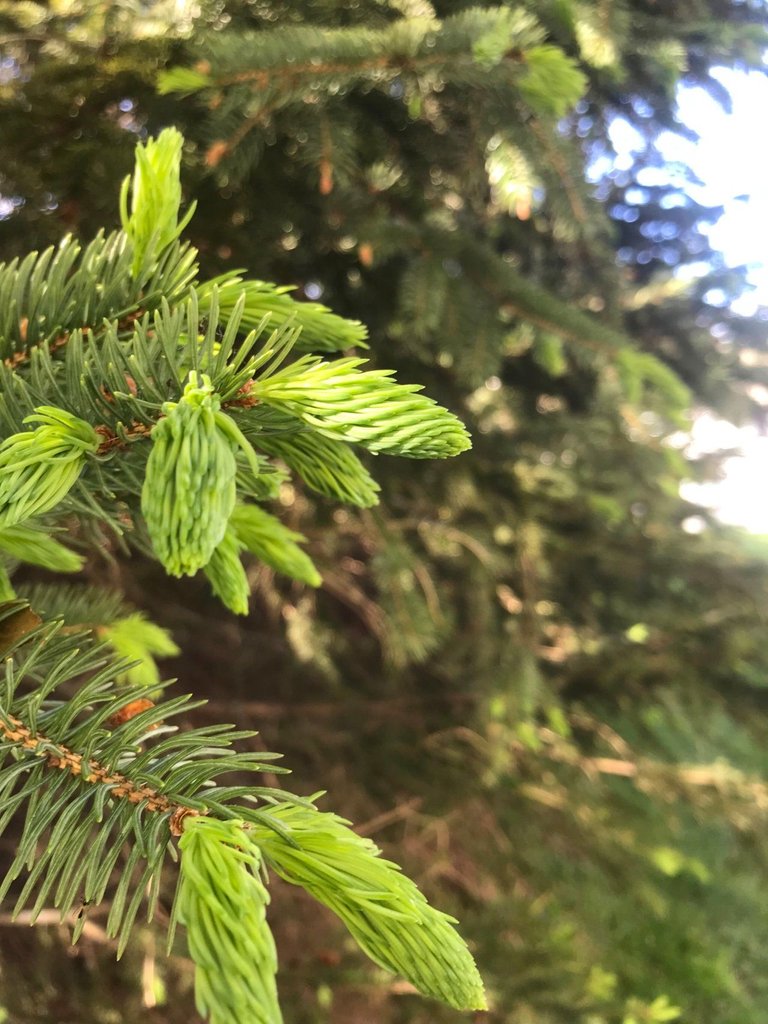 This bush was a little confusing. It's got these giant, bright pink flowers and walking up to it I thought it would be an awesome mixture of smells! Sadly it didn't smell like anything at all lol so we at least got to see some nice looking giant flowers.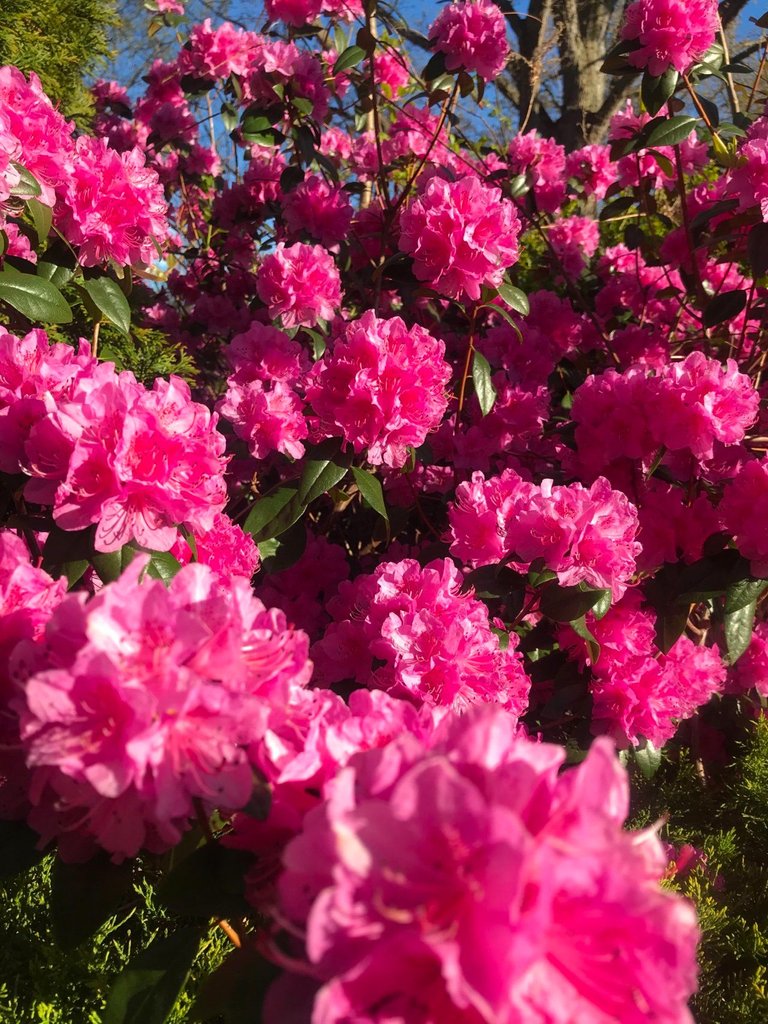 This guy here had maybe the strongest flower smell of them all! I was amazed at how much this thing smelled from a good distance away, probably around 10 feet or so I could start to smell it! I plan on snapping pictures of each one of these on my plant app so I can identify these ones and maybe do the next WW post in that fashion!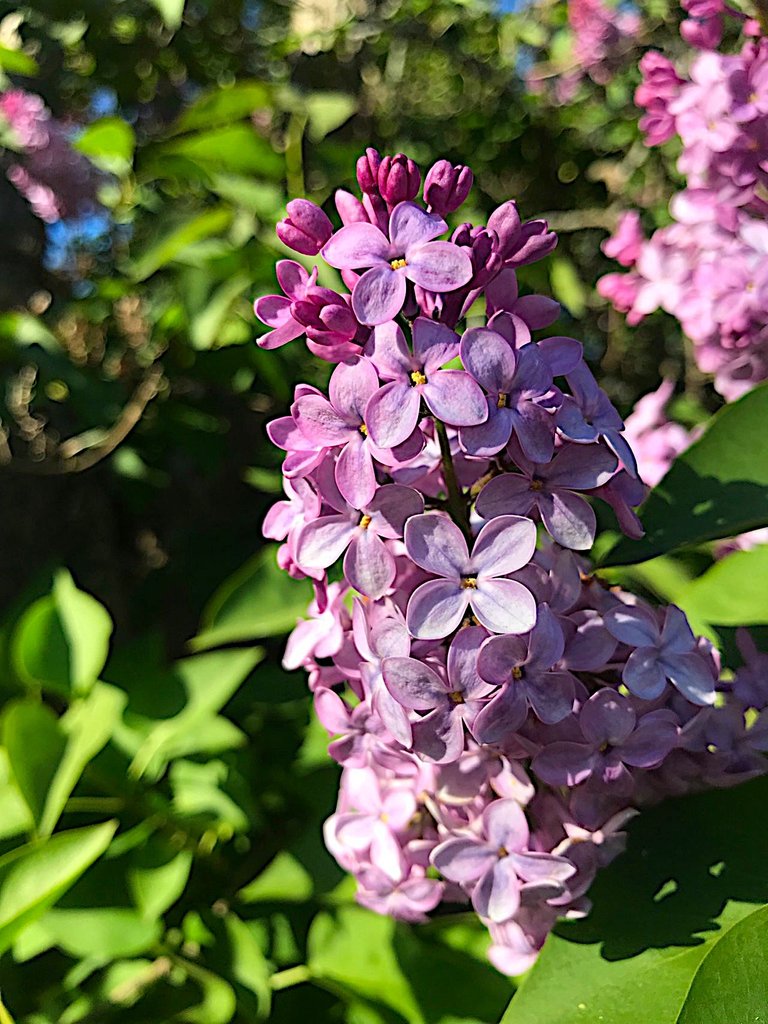 Connect with me!
Do you want to get paid, in crypto, for searching the internet? Try using and signing up for Presearch to earn some great crypto! I've currently got 2,720 PRE tokens, with a market value of $380.27. It doesn't sound like a lot but when you search using sites like Google you get paid $0! Join Presearch to break Google's stranglehold on the internet searches. If you'd like to sign up, use my referral link below and spread the word!
https://www.presearch.org/signup?rid=513043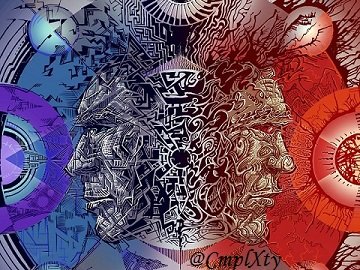 Image source
---
---