Covered Bridge
Hi fellow Weekenders,
Today we spent a bunch of time outside, exploring and having fun going to random places!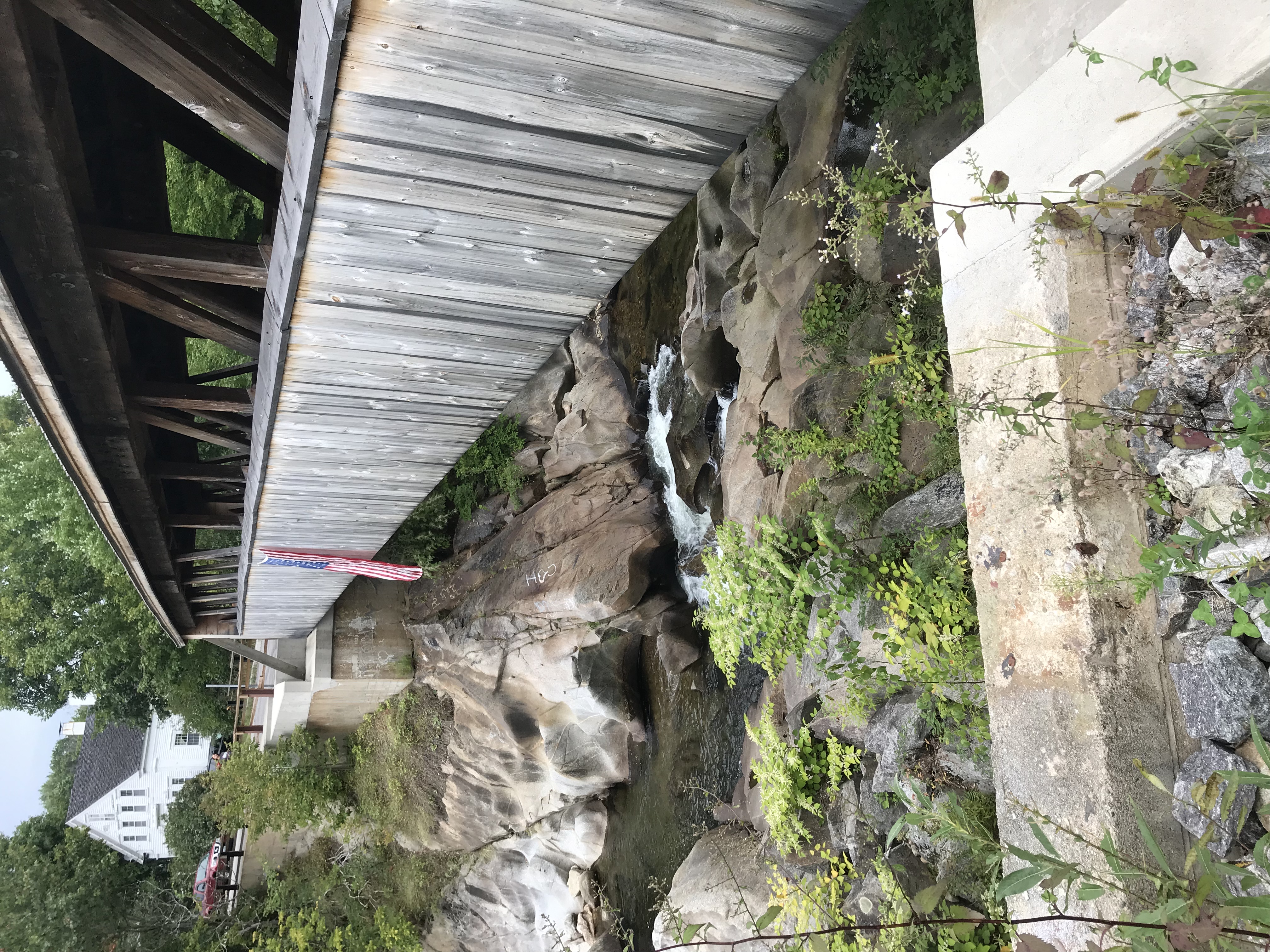 Covered Bridge
One of the things Siena and I have a lot of fun doing is going out exploring with the little man. It's a great thing to just go around our local area and try to find things that we've never done before. There is certainly plenty of that to go around, let me tell you!
We were exploring some areas around the White Mountains in New Hampshire when we happened to stumble upon this pretty cool covered bridge as we were driving. It was a small brown sign on the side of the road with an arrow to it. It wasn't very helpful how small it was! We loved that we found it though, and took a few minutes to drive on down and check it out to see what it looked like.
The bridge was covering a river, as I'm assuming most of them around here are. It was great because this was actually a pretty great flowing body of water! We could see it moving pretty well even though we didn't get much rain recently. I wanted to go down to the waters edge to feel it but we didn't know how to get down there safely with the little man. He's a little dangerous and we try to minimize things like that if we can lol. A nice walking path down to it is good but we couldn't see one that wasn't climbing down some pretty crazy rocks.
The bridge itself was a walking bridge. I know a bunch of them are for cars but this one was for walking which I enjoyed. It was nice to just walk across it instead of having to drive or worry about cars zipping by. They even banned other motored vehicles which I didn't mind at all. The little man was a little unsure about stepping on the bridge, he wasn't sure if something was going to fall or break. Once he realized it was a solid bridge, he darted across it!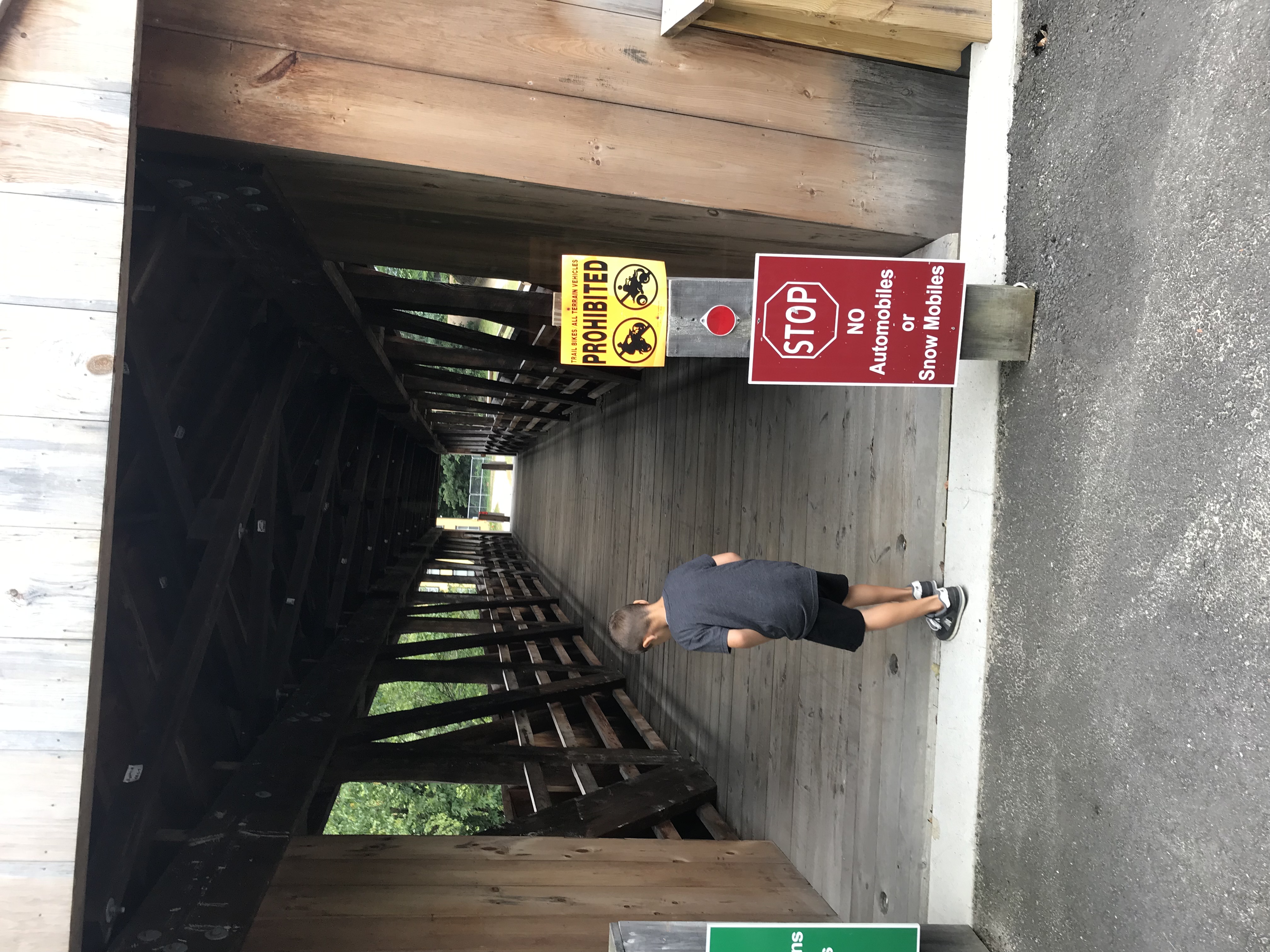 The river is clearly a great spot to go swimming. Folks even carved some seats into the giant granite rocks you can see there! I want to go back to this spot one day to give that a try. What I would also love to do is get down there and do some fishing! I haven't gotten to fish on a river yet and I know that it's not a whole lot different from a lake or pond but I think there are more trout on a river than there are anything else so that's why I'm anxious to get down to one and give it a try. This wasn't the day for that though lol
I absolutely loved the rocks and how they had this crazy, weathered and smooth look to them on the right there! They look like they've been through some pretty crazy batches of rushing water flying down the river there.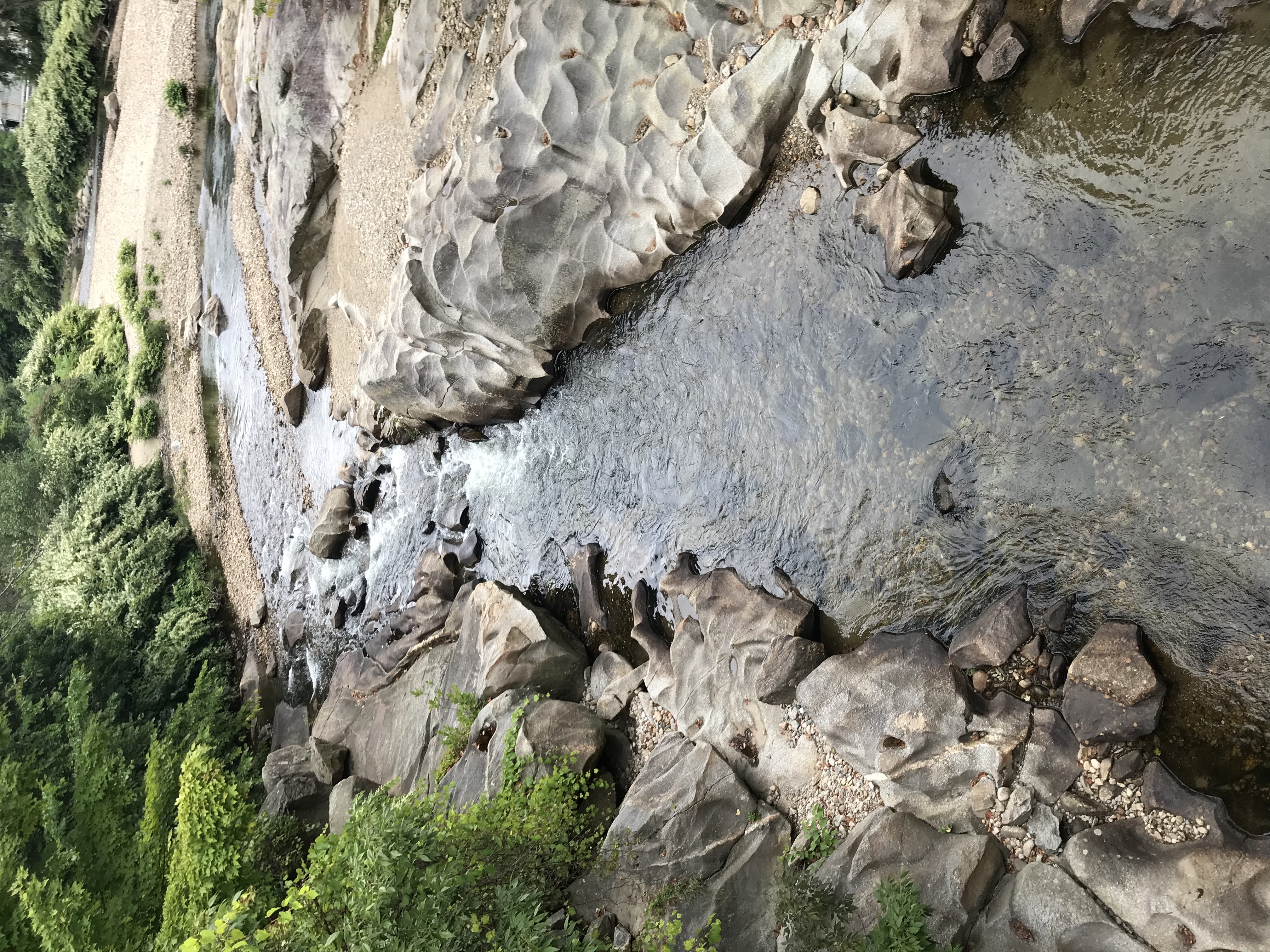 I didn't notice it at first but there was this awesome, giant American flag! I don't know if getting older brings someone more national pride or just living in an area that has a lot of people that are proud to live and work where they do but I've certainly got more local and national pride than I did when I was younger. The national pride doesn't include politicians, the citizens rather. We know how crooked the pols are!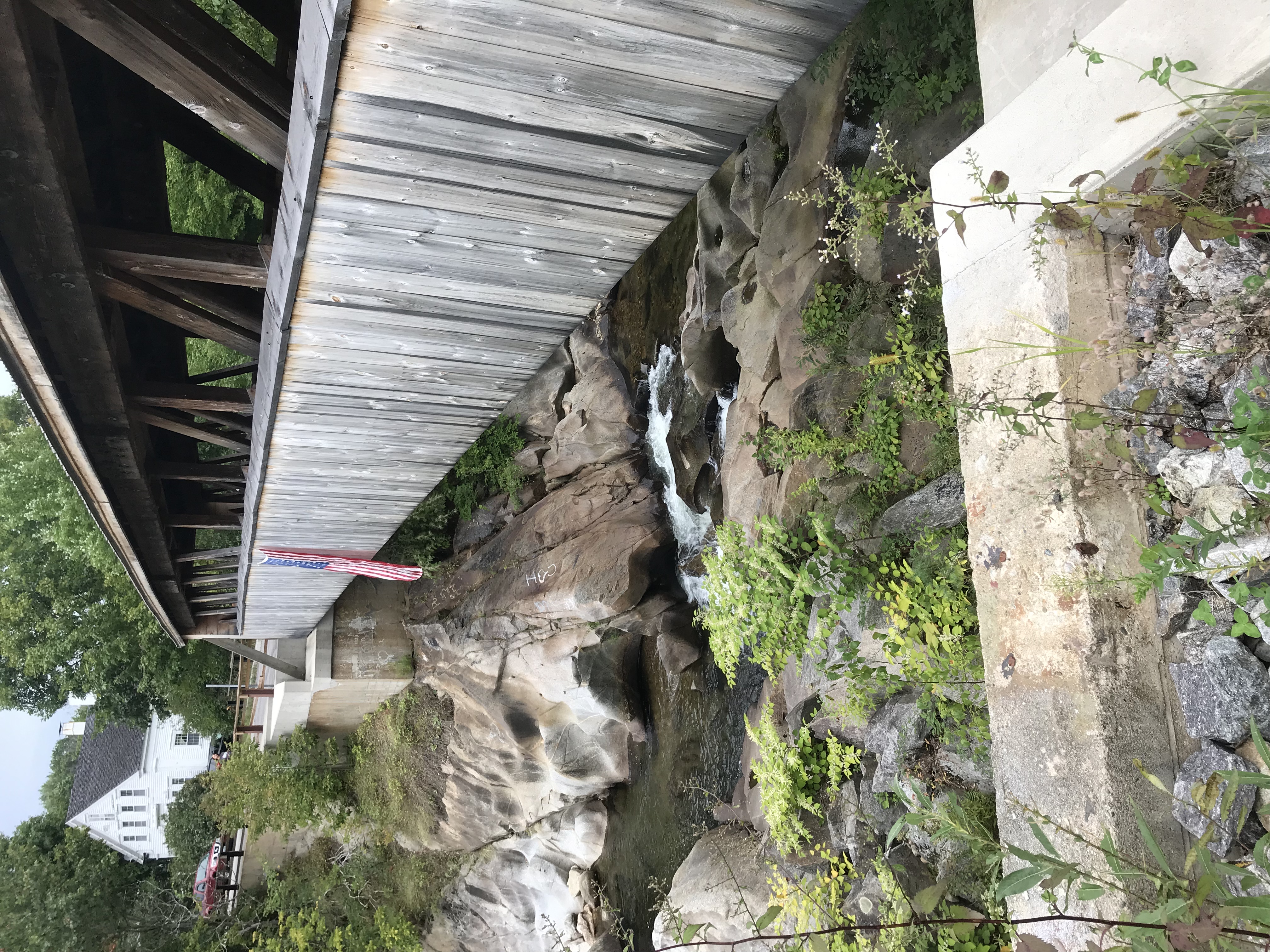 Connect with me!
Do you want to get paid, in crypto, for searching the internet? Try using and signing up for Presearch to earn some great crypto! I've currently got 2,470 PRE tokens, with a market value of $59.28. It doesn't sound like a lot but when you search using sites like Google you get paid $0! Join Presearch to break Google's stranglehold on the internet searches. If you'd like to sign up, use my referral link!
https://www.presearch.org/signup?rid=513043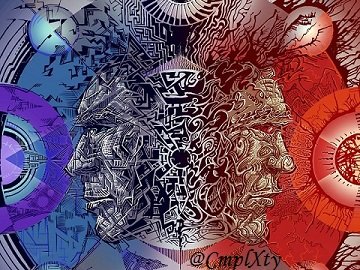 Image source
---
---