Noisy conundrum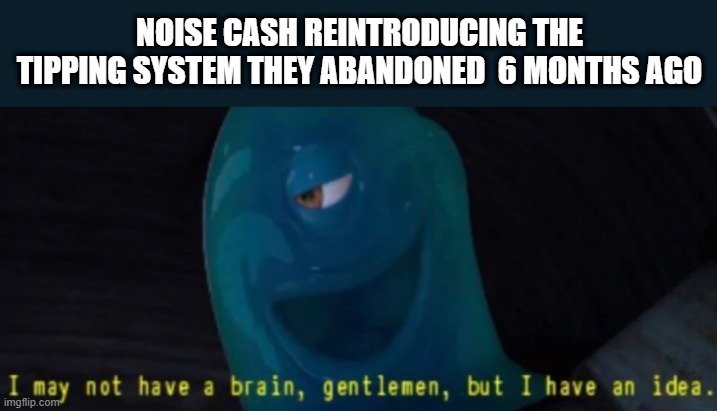 What to do when your recent updates have been kind of crap and your platform is losing more and more active users? Why not restore old features that you said were bad, I mean it's the choice that stares you in the face, the only feasible solution to such a difficult problem. Who has the time to make things truly decentralized and work organically anyway?
I'm sure on paper noise cash has a growing user base but the subjective impression is that there are less and less active users as time goes by and the communication from the dev team becomes worse. I wish there was a way to confirm my hunch because thrusting the numbers noise cash gives is like believing Santa is real when you're 80 years old, so besides this clown's silly impression there is nothing tangible to prove how they pissed away people who made content instead of attracting them.
Their latest revelation has been bringing back the tipping system from the beginning of the year. Which was not the best but kind of worked, so now after months of "updates" and "improvements" to they way noise cash distributes rewards they are back to square one. And to top it all off instead of crappy communication, the "geniuses" behind this platform have opted for no communication at all, letting users figure out on their own how things work.
Many, including myself, are happy the old system is back but the way things are handled make me question if noise cash is nothing more than a bunch of buffoons randomly pressing keys. At least I can count on them for meme-spiration when things get stale :)
---
---