Between Barinitas and Mucubaji a fascinating walk Part 2/Entre Barinitas y Mucubaji un paseo fascinante Part 2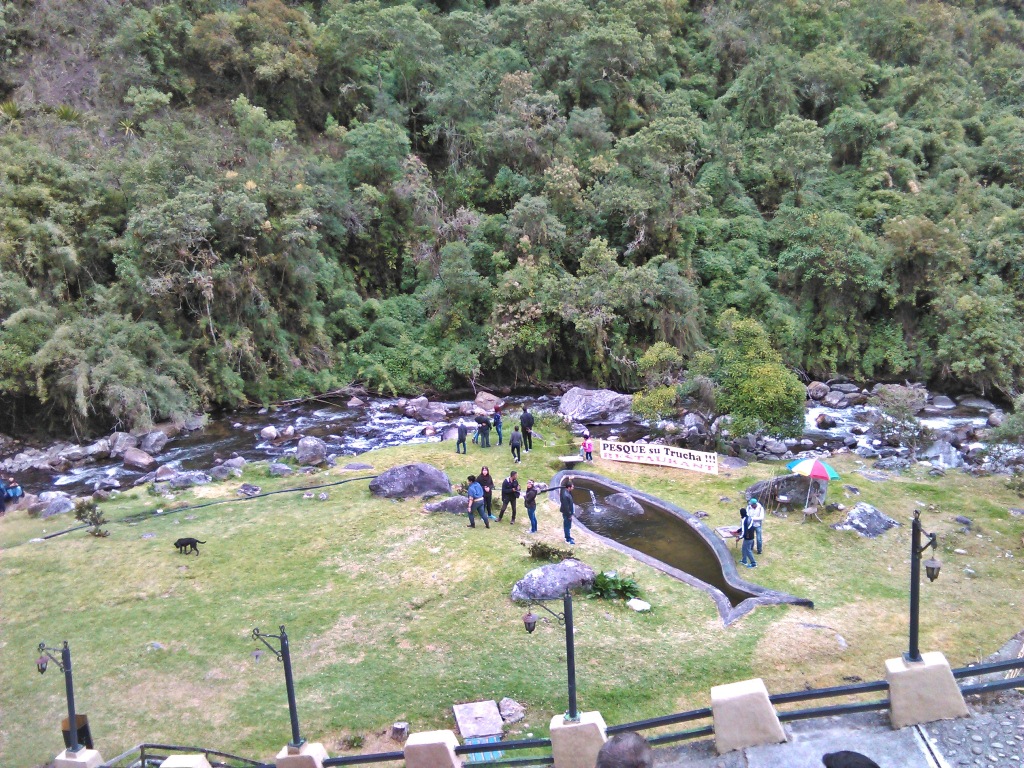 Greetings hive bloggers, I hope you are very well, continuing with the story from Barinitas to Mucubaji after delighting our senses with the waterfall "El Velo de la Novia" we continued our way along the winding road that was now a little steeper, we continued towards the population of Santo Domingo. Upon arrival we noticed that something was happening as there was a lot of hustle and bustle, traffic, people in costumes, children running so we asked and it turns out that they were celebrating the festivities of their patron saint "San Benito de Palermo" that is what it is called. Without further ado, we decided to stay and enjoy those festivities for a while.
Saludos hive blogueros espero estén muy bien , continuando con el relato de Barinitas a Mucubaji después de deleitar nuestros sentidos con la cascada "El Velo de la Novia" proseguimos nuestro camino por la sinuosa carretera que se hacía ahora un poco más empinada, seguimos rumbo a la población de Santo Domingo. Al llegar notamos que algo estaba sucediendo ya que había mucho ajetreo, trafico, personas con disfraces, niños corriendo así que preguntamos y resulta que estaban celebrando las fiestas de su santo patrono "San Benito de Palermo" así se llama. Sin más decidimos quedarnos a disfrutar un rato de aquellas festividades.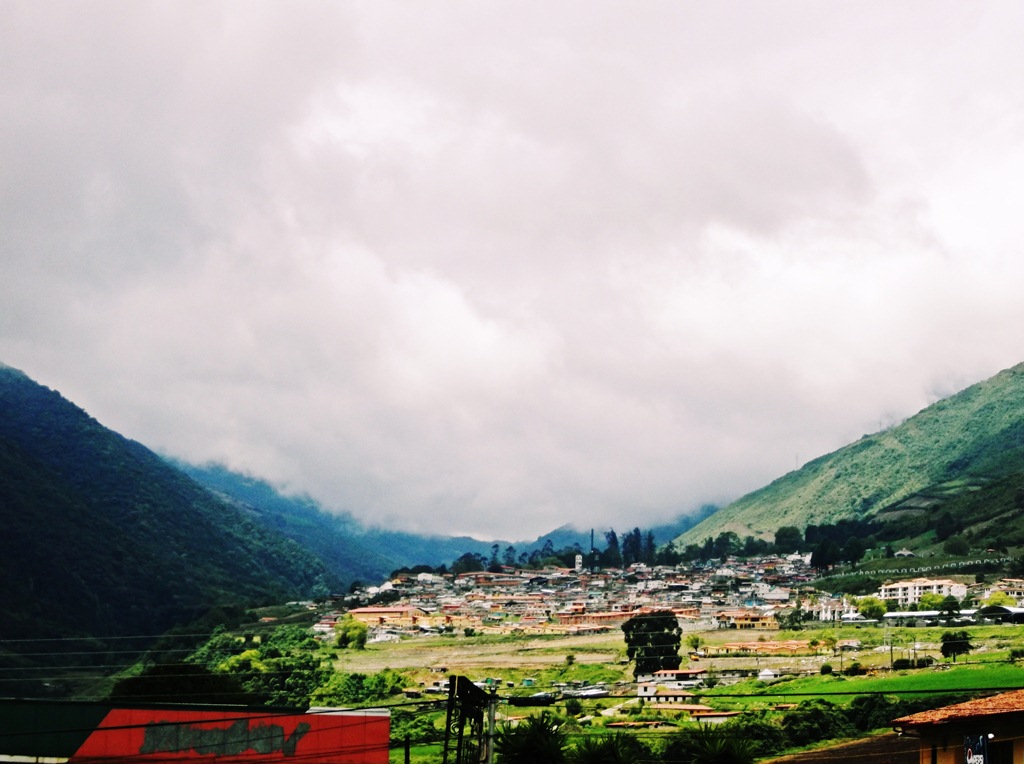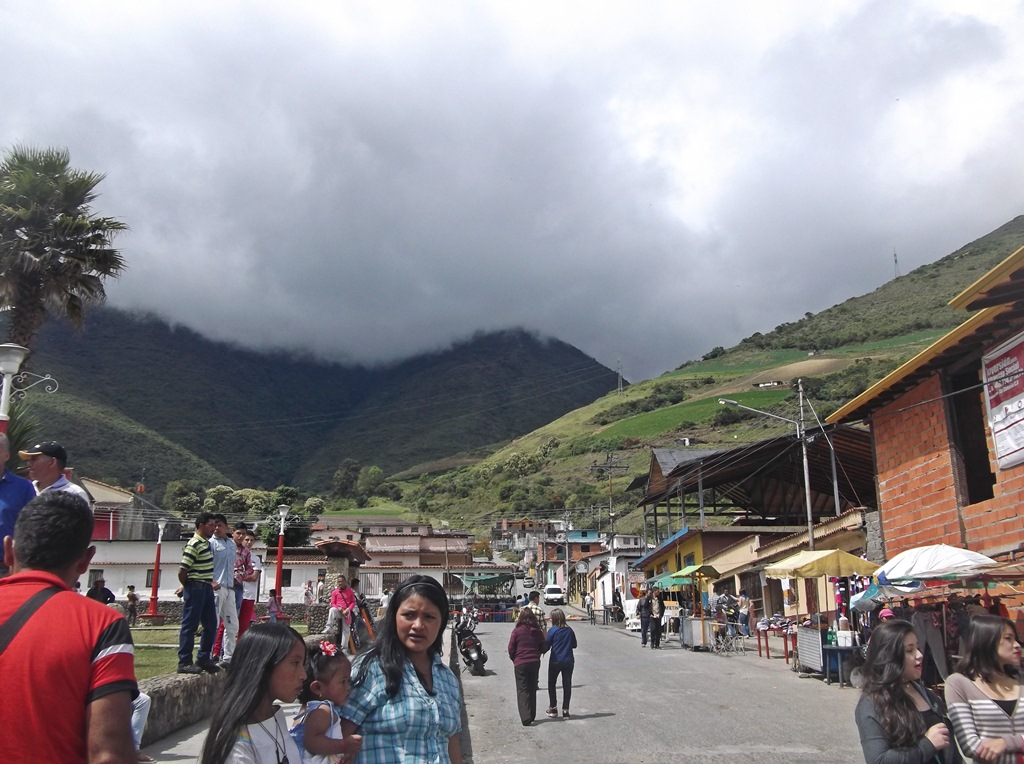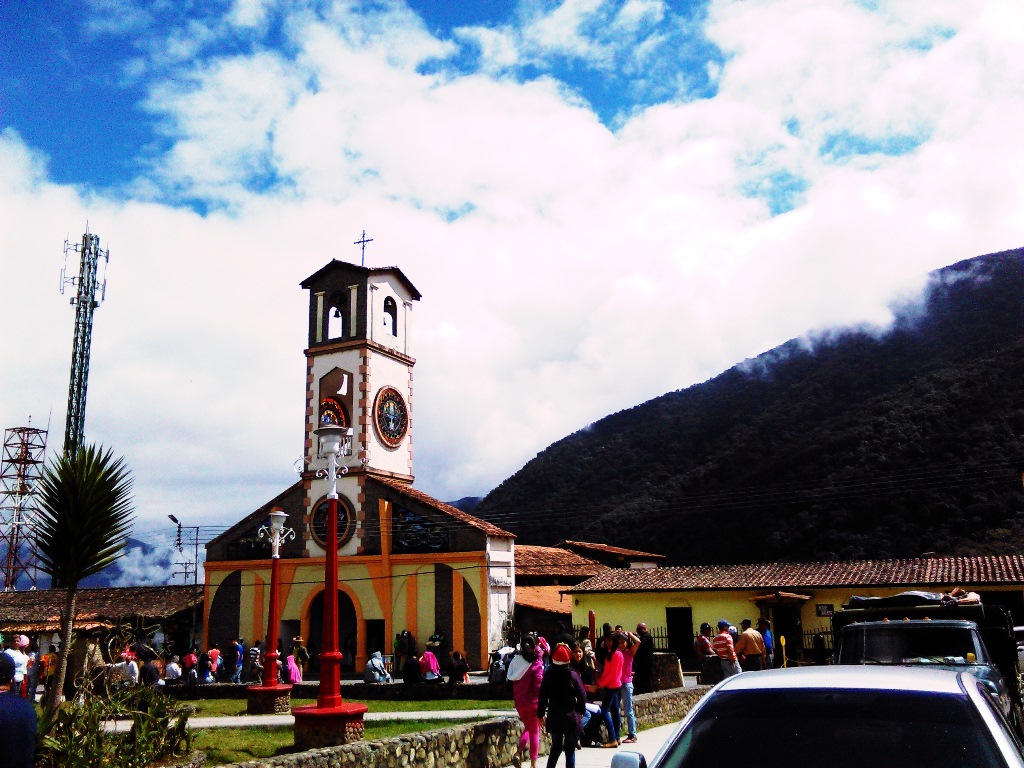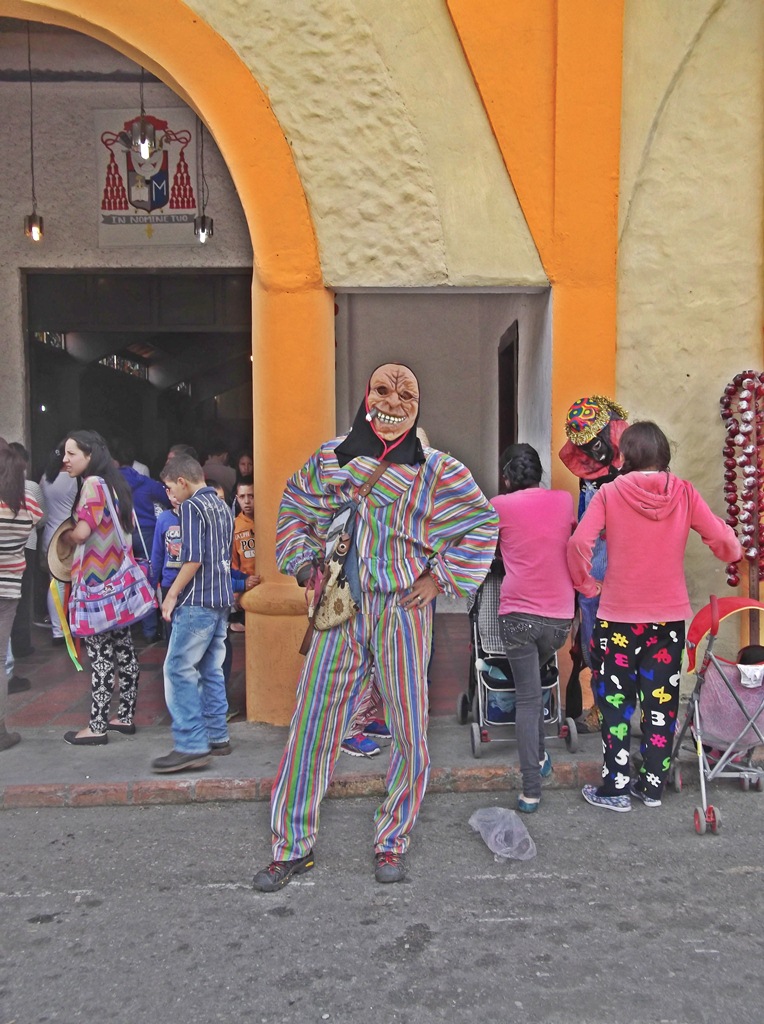 When arriving at the Bolívar square of the town, many comparsas of different colors were gathered, in the church on one side of the square they were officiating the mass of the patron saint and then the parade of the comparsas began, which began their joyful rhythm of drums. and colorful dance.
Al llegar a la plaza Bolívar del pueblo estaban congregadas muchas comparsas de diferentes colores, en la iglesia a un lado de la plaza estaban oficiando la misa del santo patrono para después darle inicio al desfile de las comparsas, que a ritmo de tambor iniciaron su alegre y colorido baile.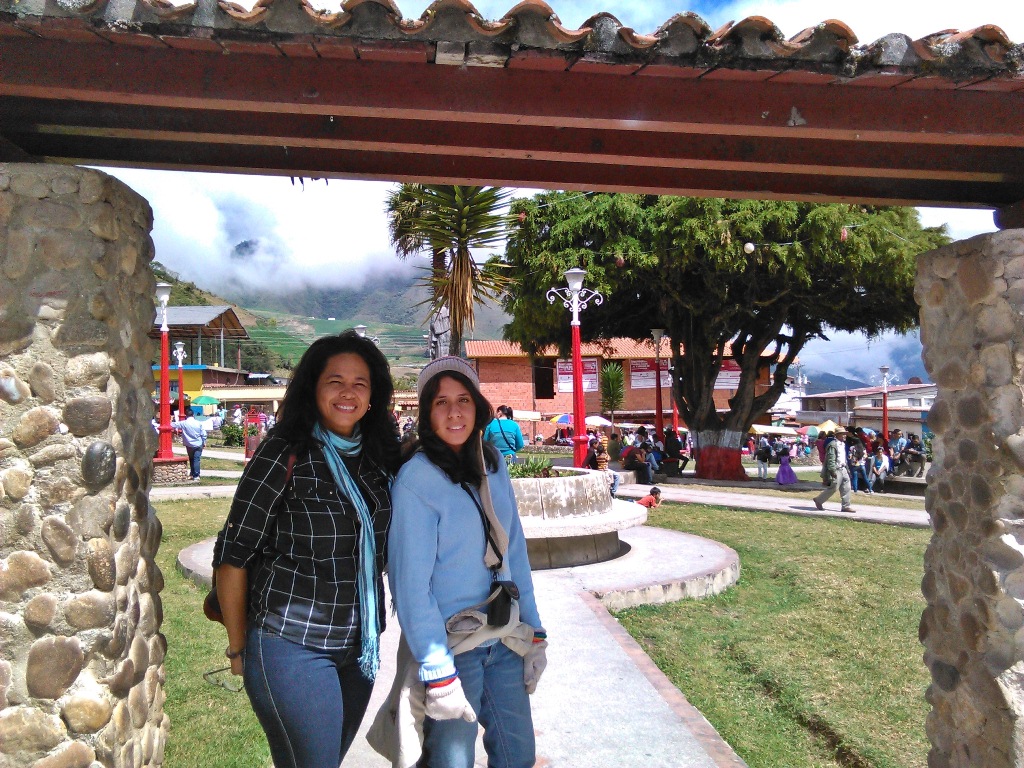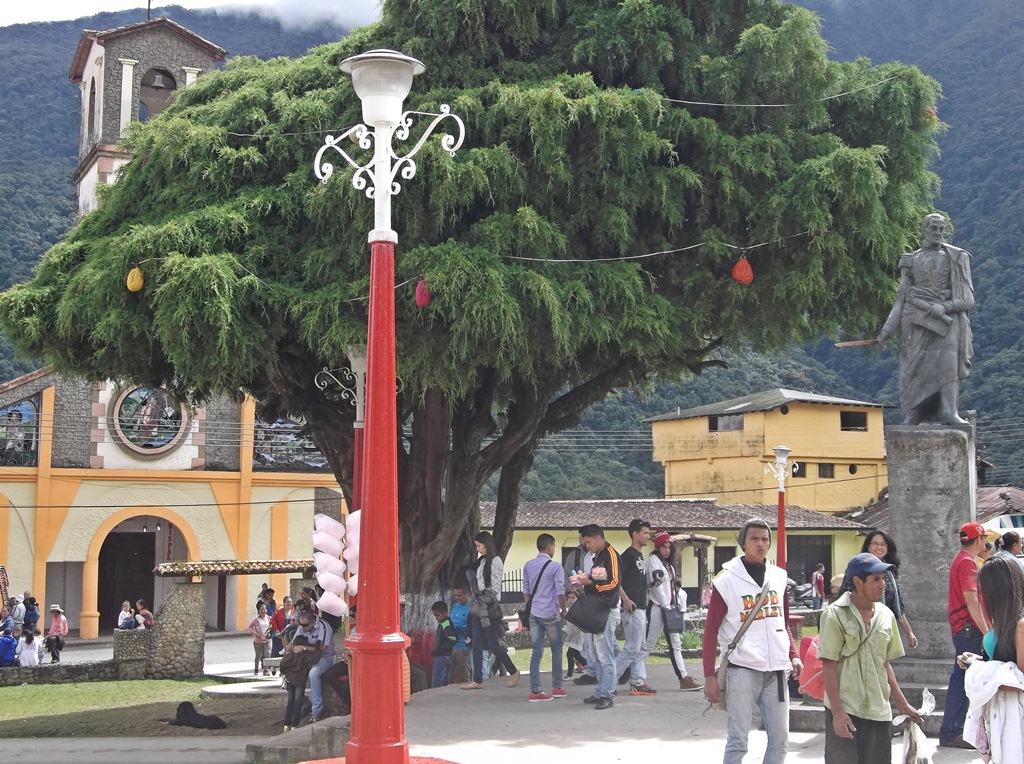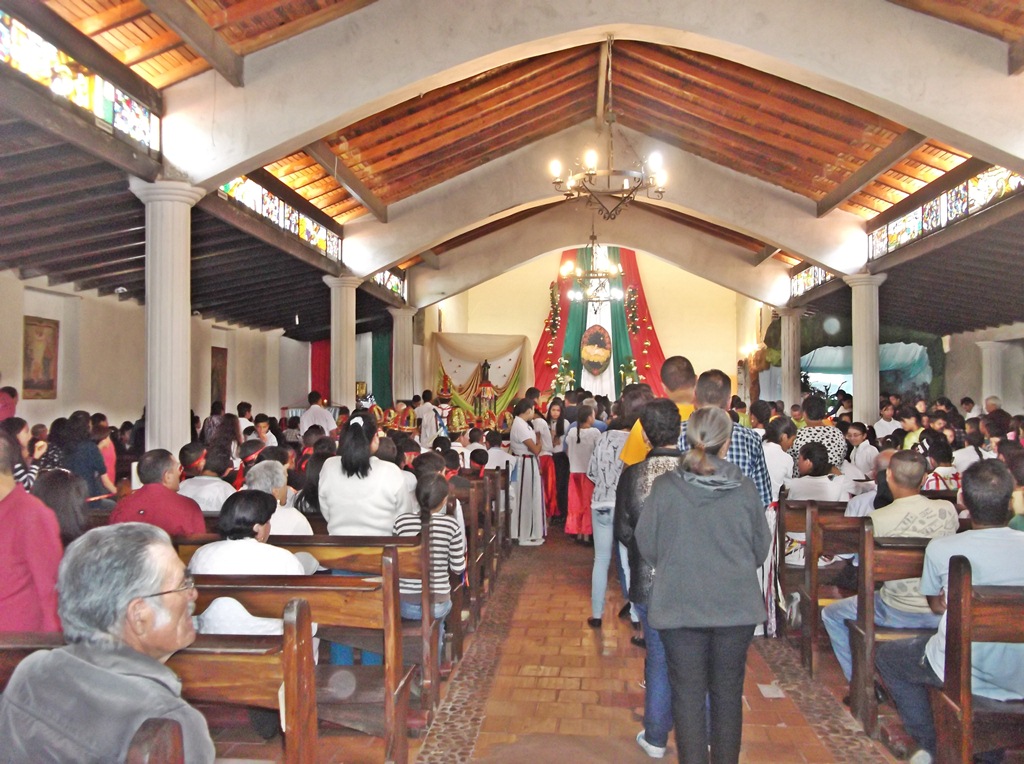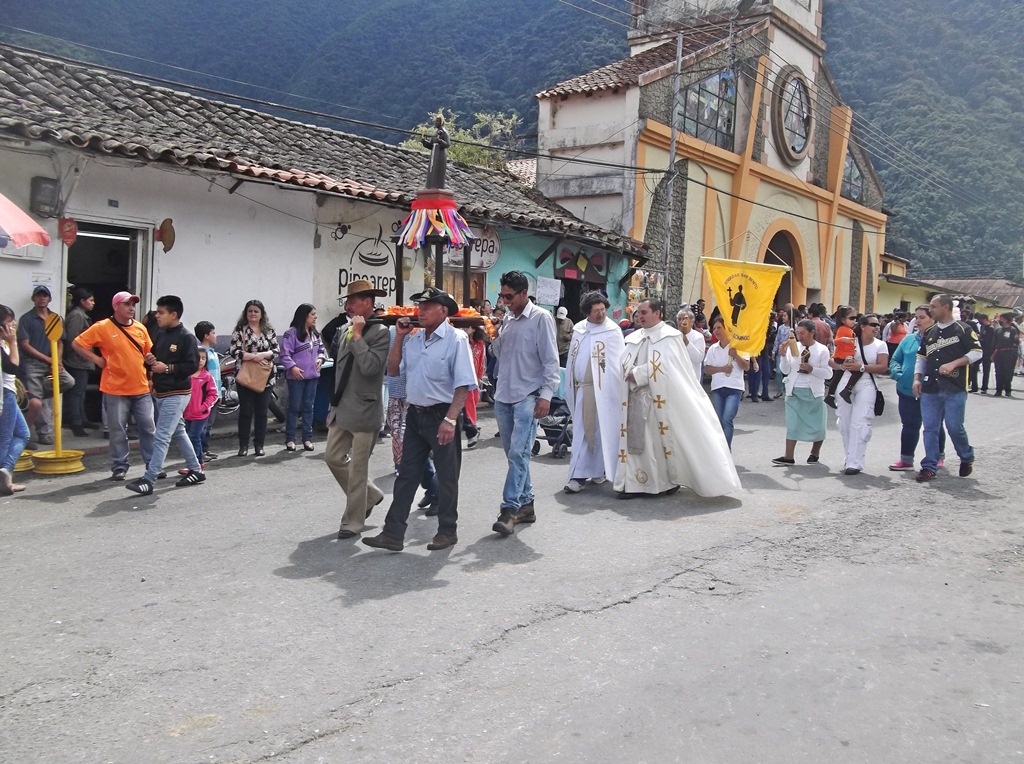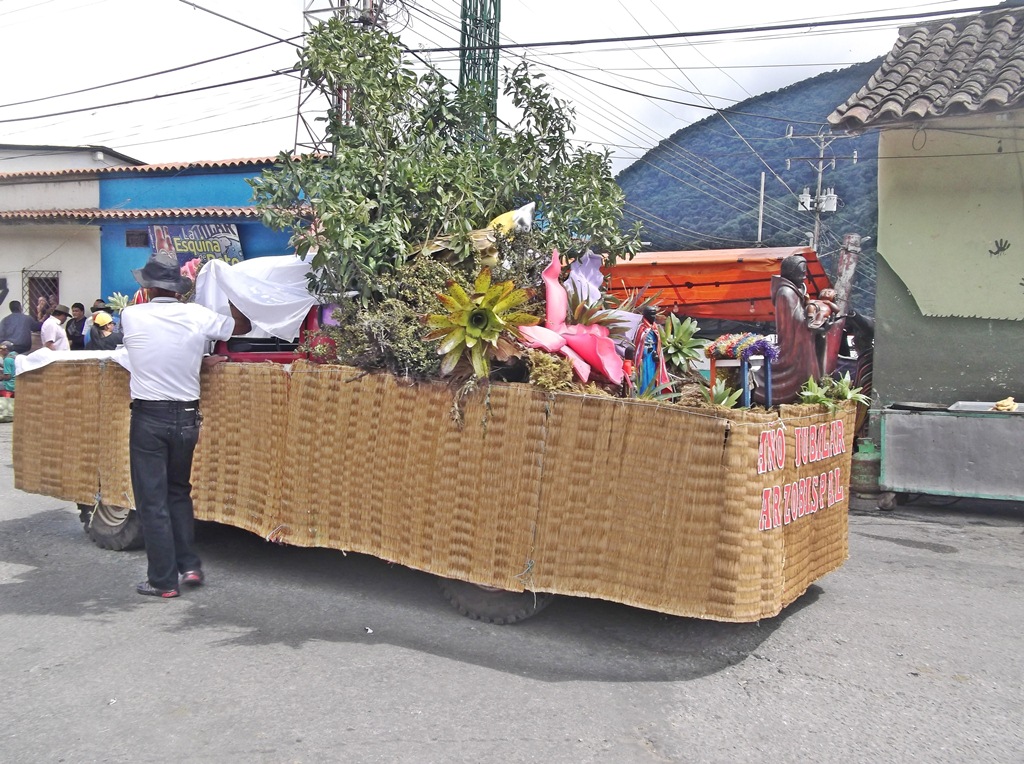 We liked it very much, the people were super friendly and attentive, everything was joy. Among the crowd I was struck by a man in a wheelchair who made improvements to his motorcycle to be able to handle it, I was impressed.
Nos gustó muchísimo, la gente súper amables y atentas todo era alegría. Entre la muchedumbre me llamo la atención un señor en silla de ruedas que le realizo mejoras a su moto para poder manejarla me quede impresionado.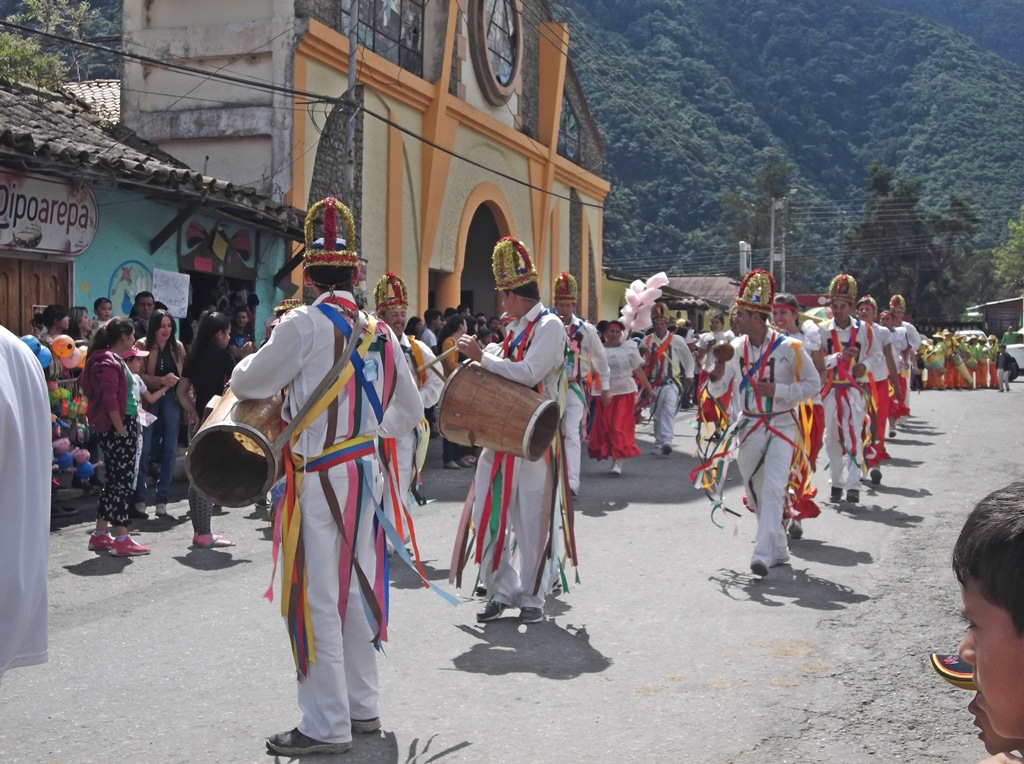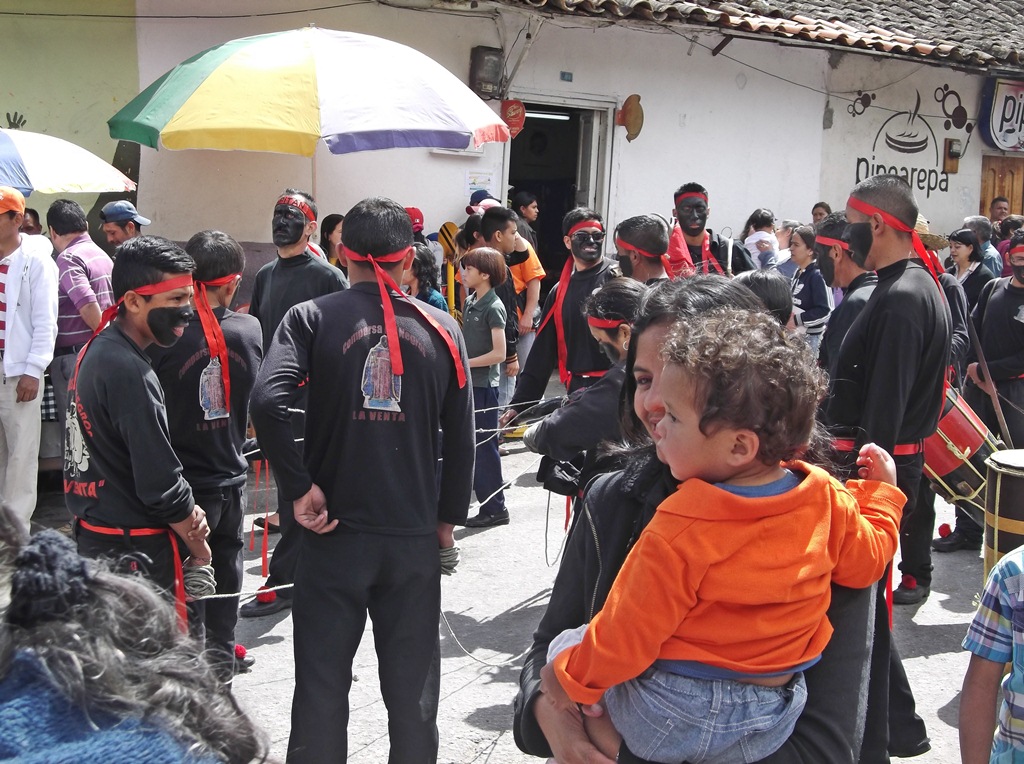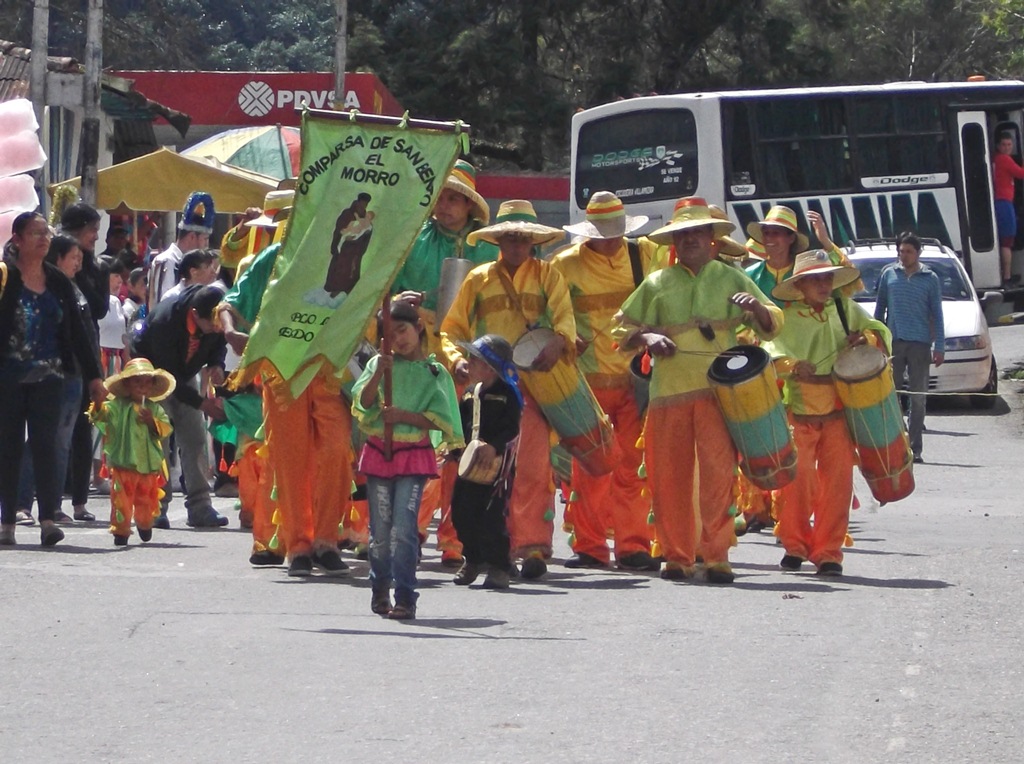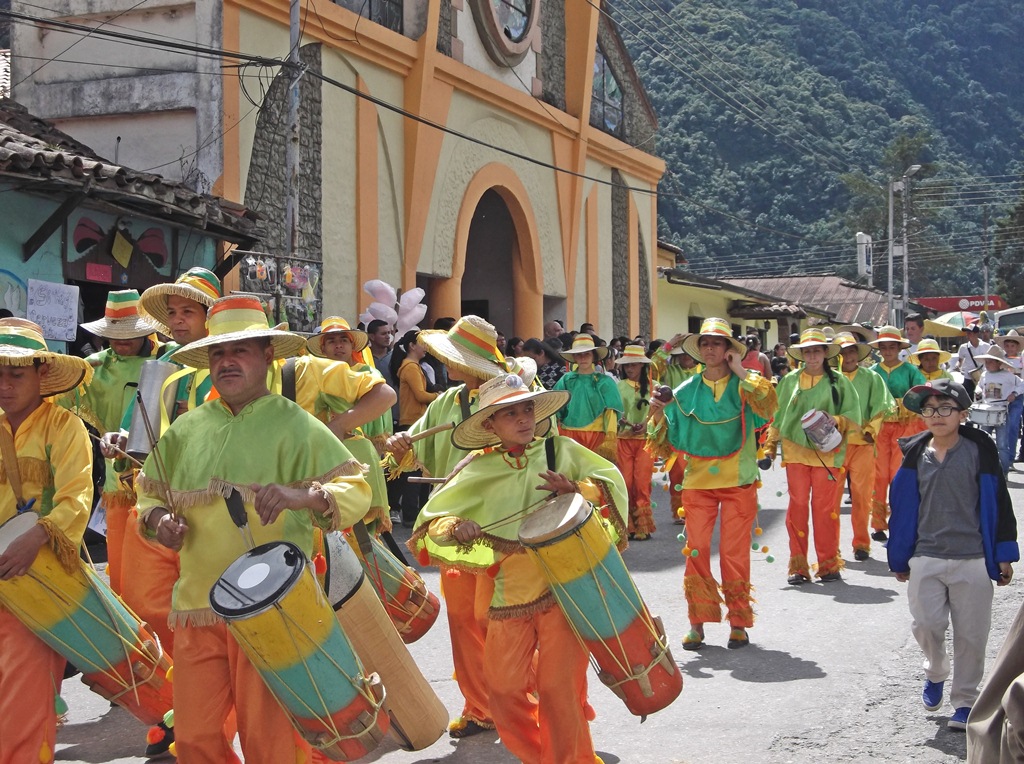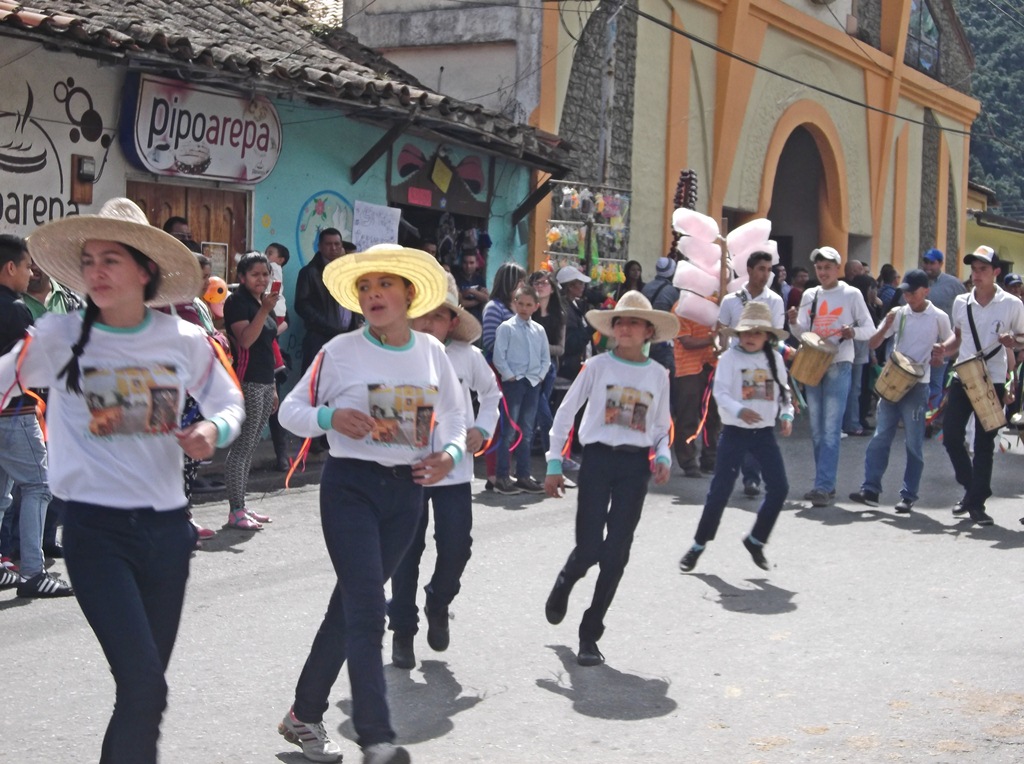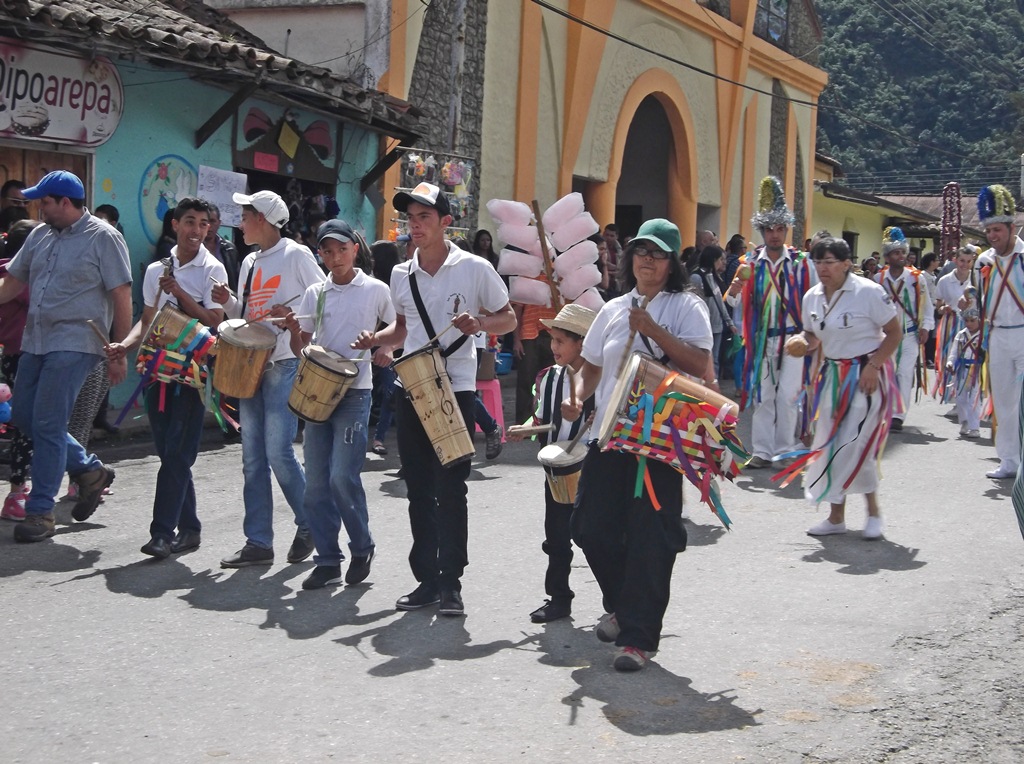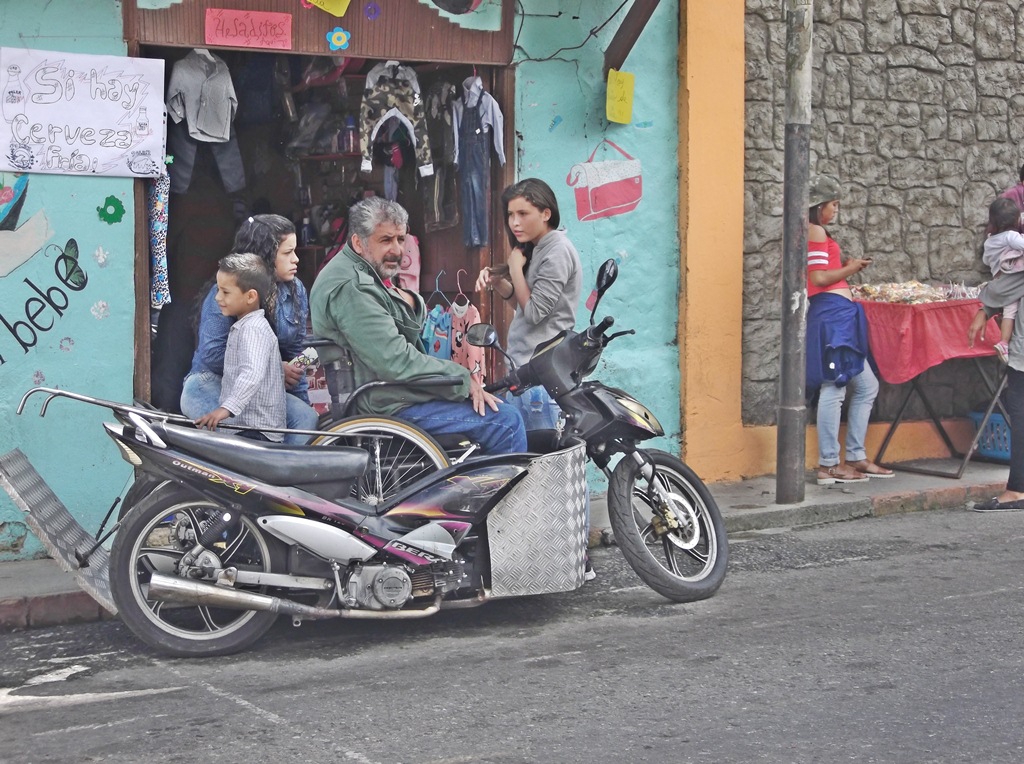 We left the town happy, but hunger was already present, so we stopped at a curious restaurant called La casa del pastel II, it had a fish with wheels in front of it and an advertisement that said "Fish your Trout". Well, our curiosity ate us and we stopped in a small parking lot.
Salimos del pueblo contentos pero ya el hambre se hacía presente así que paramos en un curioso Restaurant que se llamaba la casa del pastel II, tenía un pescado con ruedas en frente y un anuncia que decía "Pesque su Trucha" . Bueno nos comió la curiosidad y paramos en un reducido estacionamiento.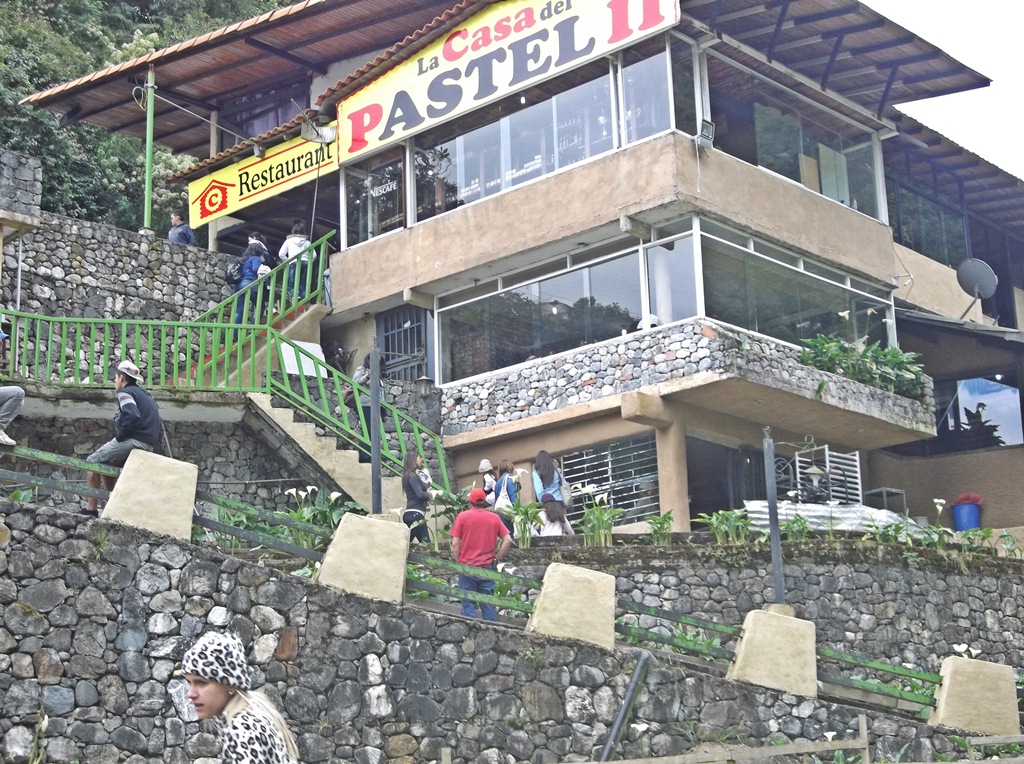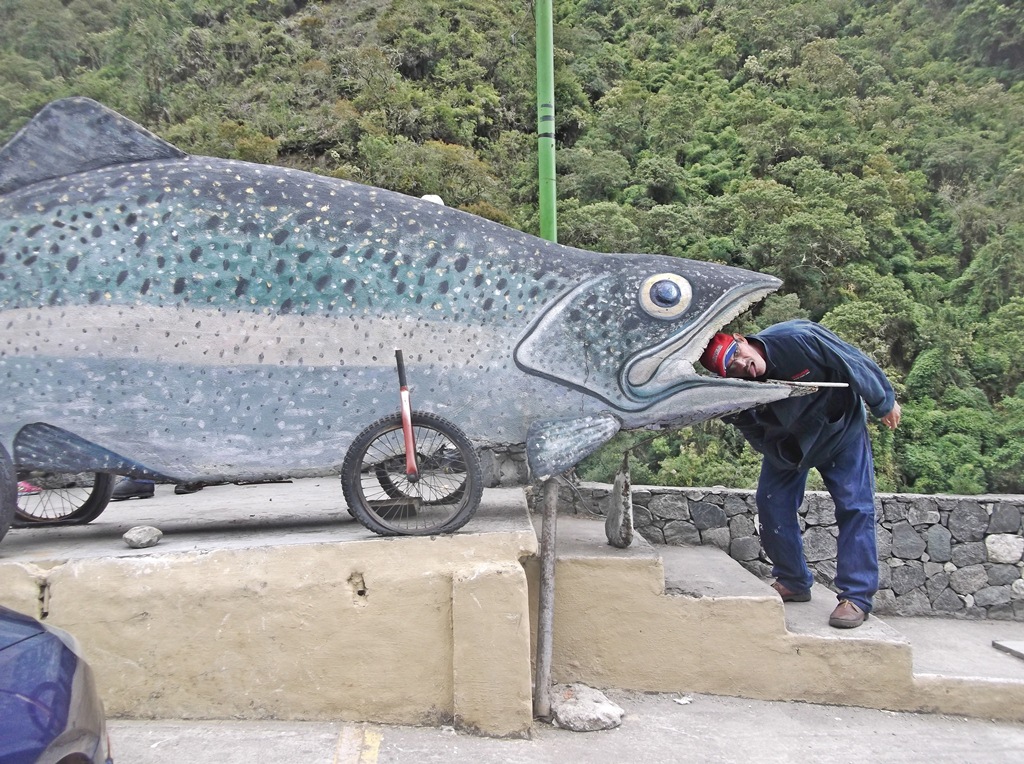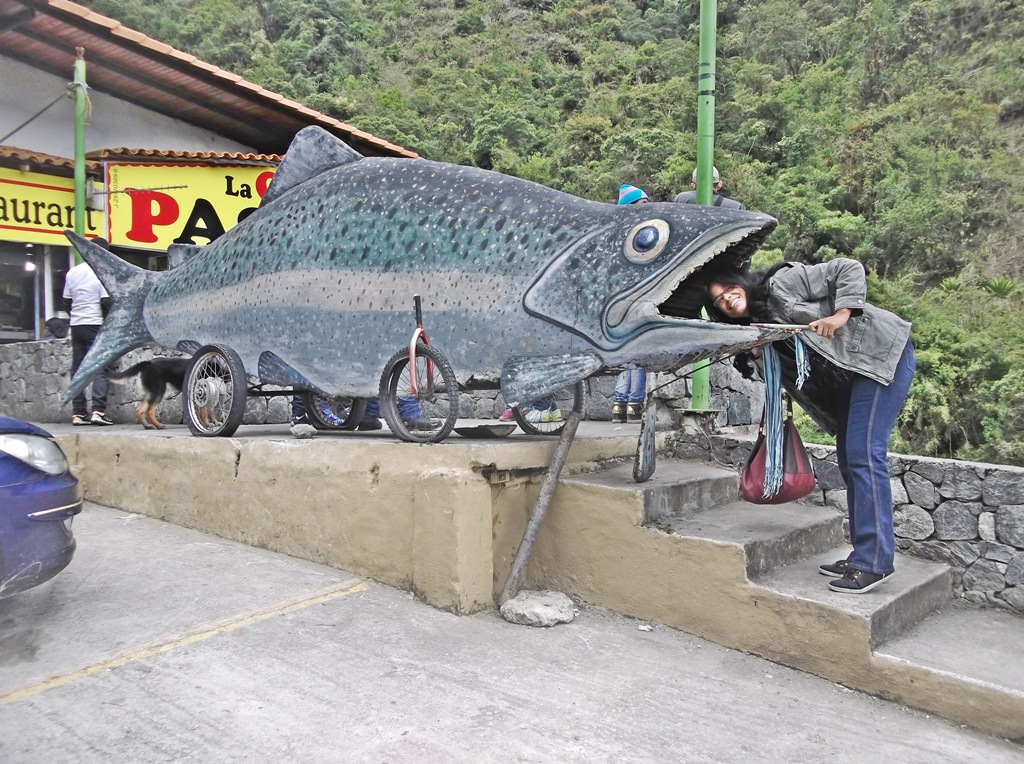 Well fascinated, the restaurant managed to make a small reservoir in the shape of a fish in a plane and with a pump they pump water from the nearby river to the reservoir which they planted with trout, what's up. If you don't catch a trout here, you don't catch it anywhere on the planet hahahaha.
Bueno fascinados, los del restaurant se las ingeniaron para hacer un pequeño embalse en forma de pez en un plano y con una bomba de agua bombean desde el rio cercano al embalse el cual sembraron de truchas, que tal. si no pescas una trucha aqui es que no la pescas en ninguna parte del planeta jajajaja.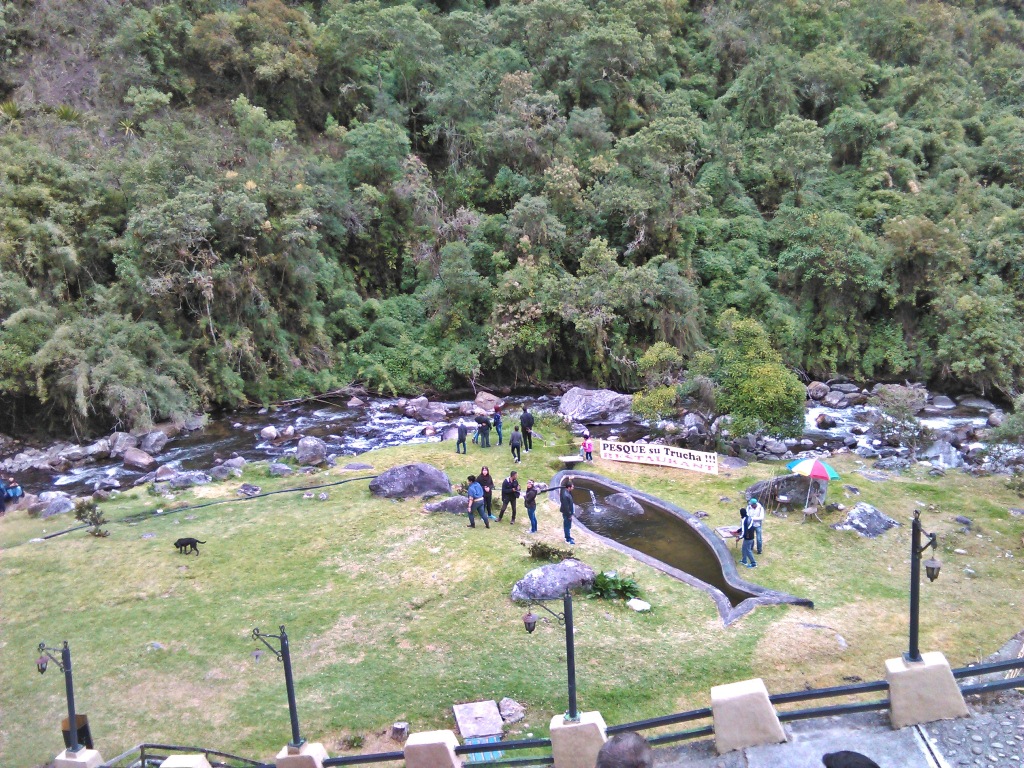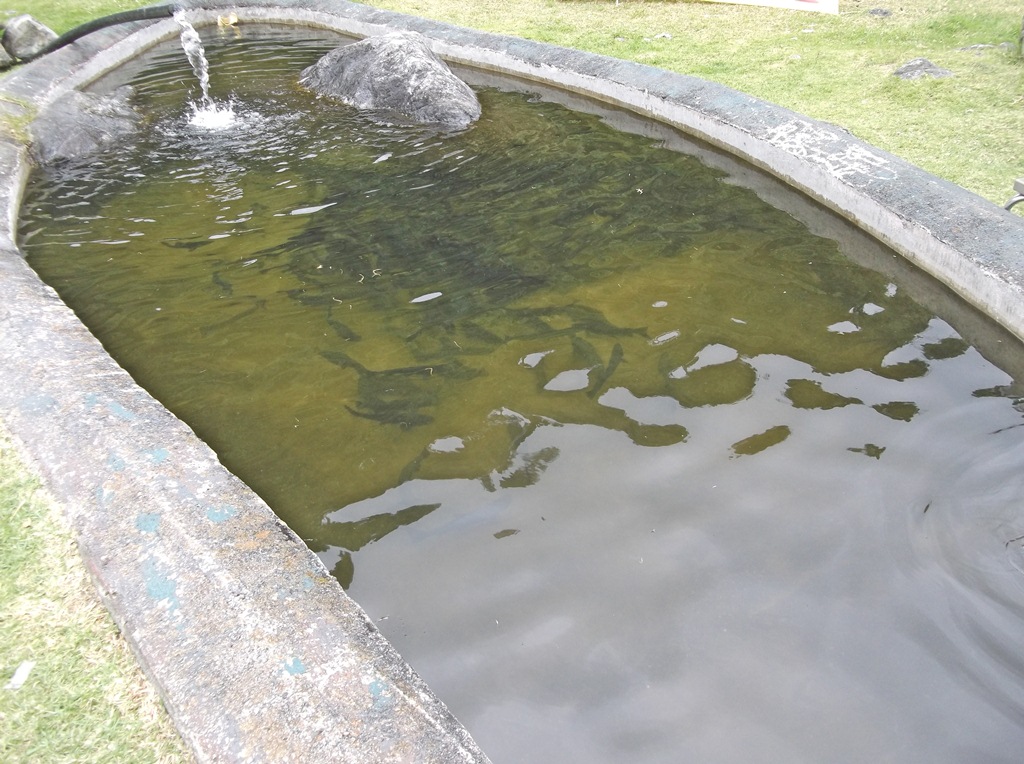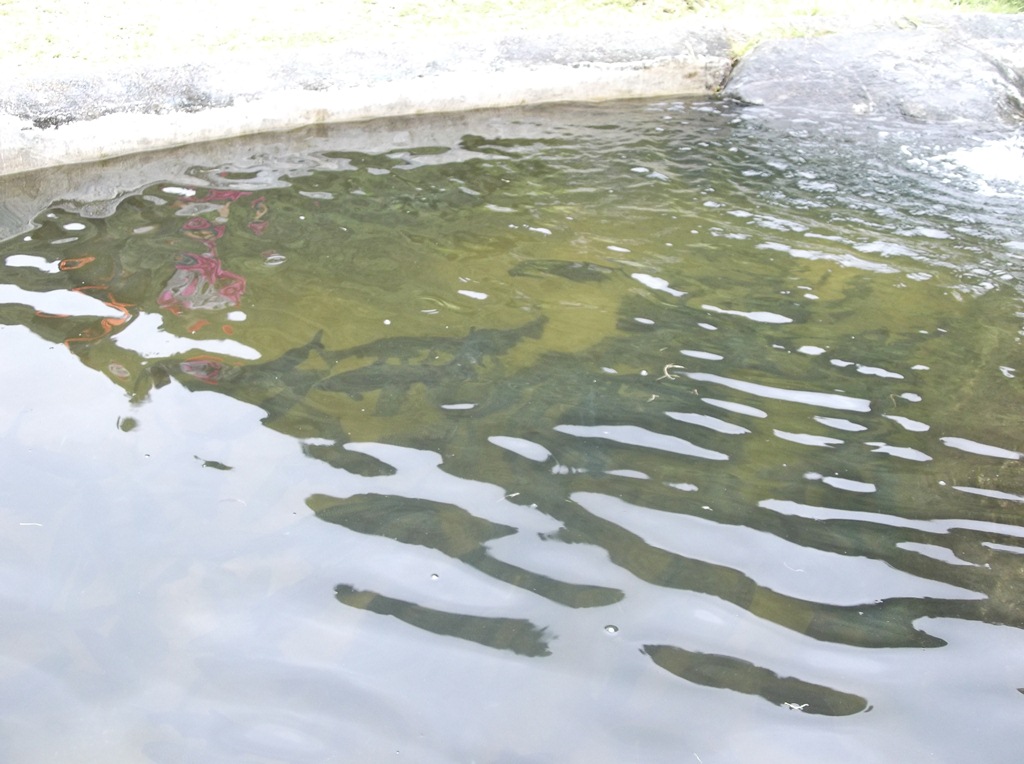 Each one of my daughters, including my wife, dedicated themselves to fishing for their trout, it was quite an episode between laughter and emotions with their handmade cane that the locals provided, they fished their trout that each one then ordered to prepare to their liking.
Cada una de mis hijas incluida mi esposa se dedicaron a pescar su trucha, fue todo un episodio entre risas y emociones con su caña artesanal que les proporcionaron los del lugar pescaron su trucha que luego cada quien a su gusto mando a preparar.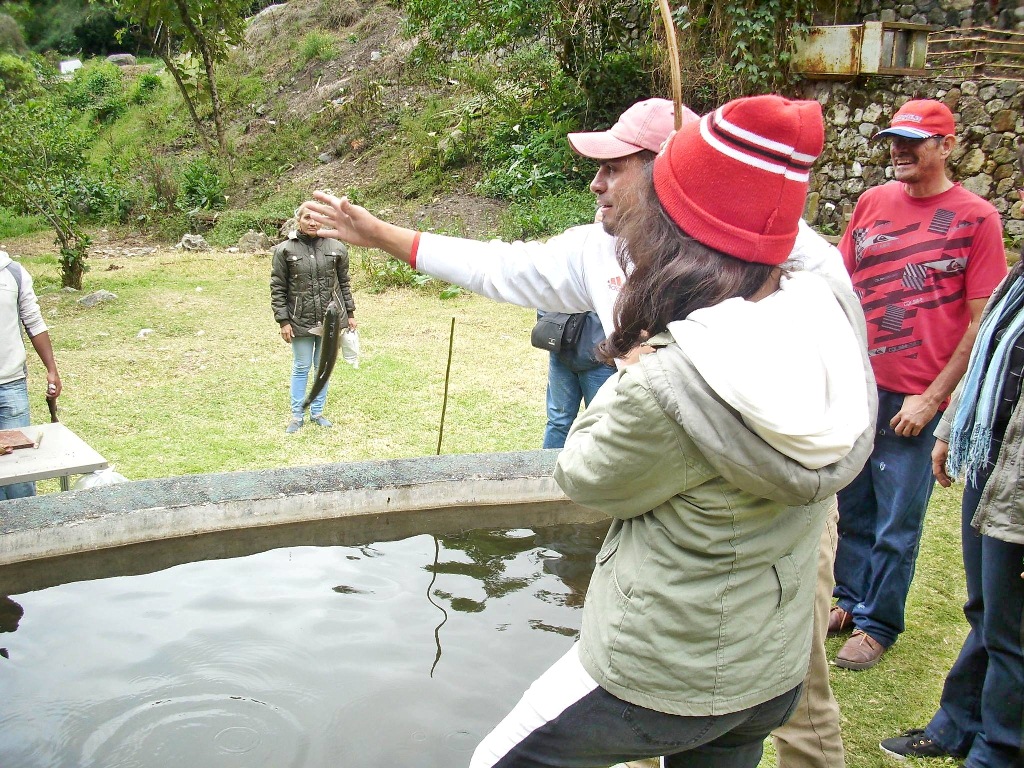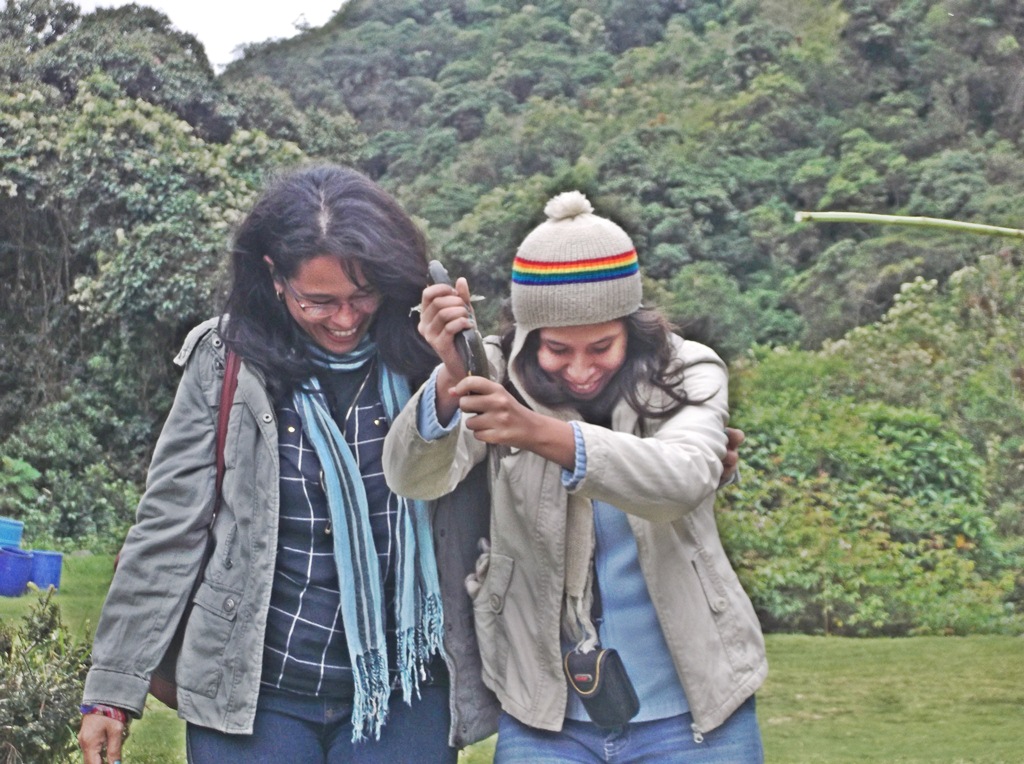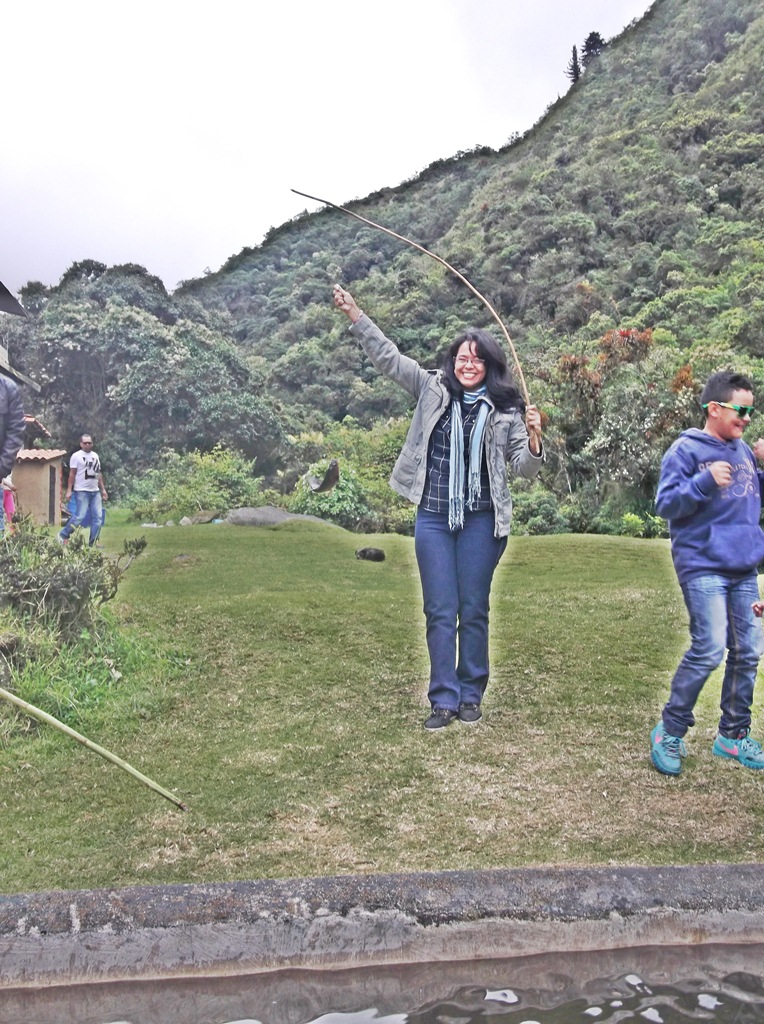 The afternoon was advancing and the road was waiting for us, our next stop would be the Mucubaji lagoon. When we left the restaurant, a lot of fog was falling and in a short time the visibility became very poor, so our arrival at the Mucubaji Lagoon was in the fog. One of my daughters was so cold that she opened the hood of the car so that a little of the warmth at his hands, we stayed for a while and decided to leave to return the next day. May Peace be with you always, will continue....
La tarde avanzaba y la carretera nos esperaba, nuestra próxima parada seria la laguna de mucubaji. Al salir restaurant estaba bajando mucha neblina y al poco tiempo la visibilidad se hizo muy pobre asi que entre la neblina fue nuestra llegada a la Laguna de Mucubaji una de mis hijas tenia tanto frio que abri el capot del carro para que le entrara un poco de calor a sus manos, estuvimos un rato y decidimos marcharnos para volver al dia siguiente. Que la Paz Los Acompañe siempre, continuara....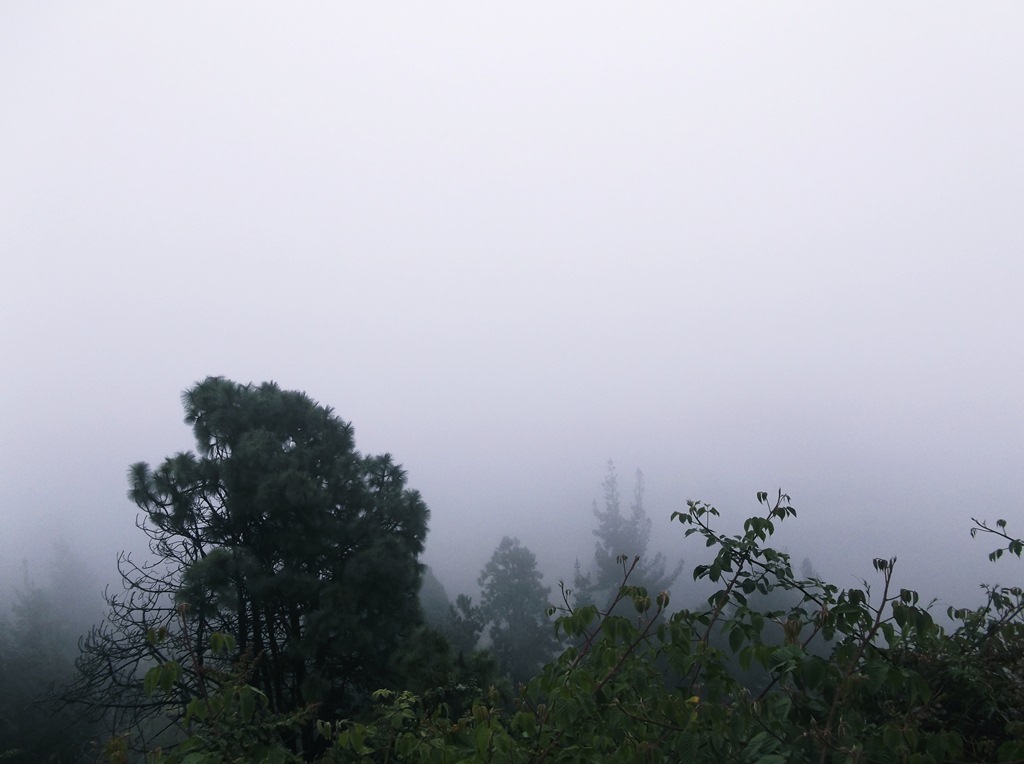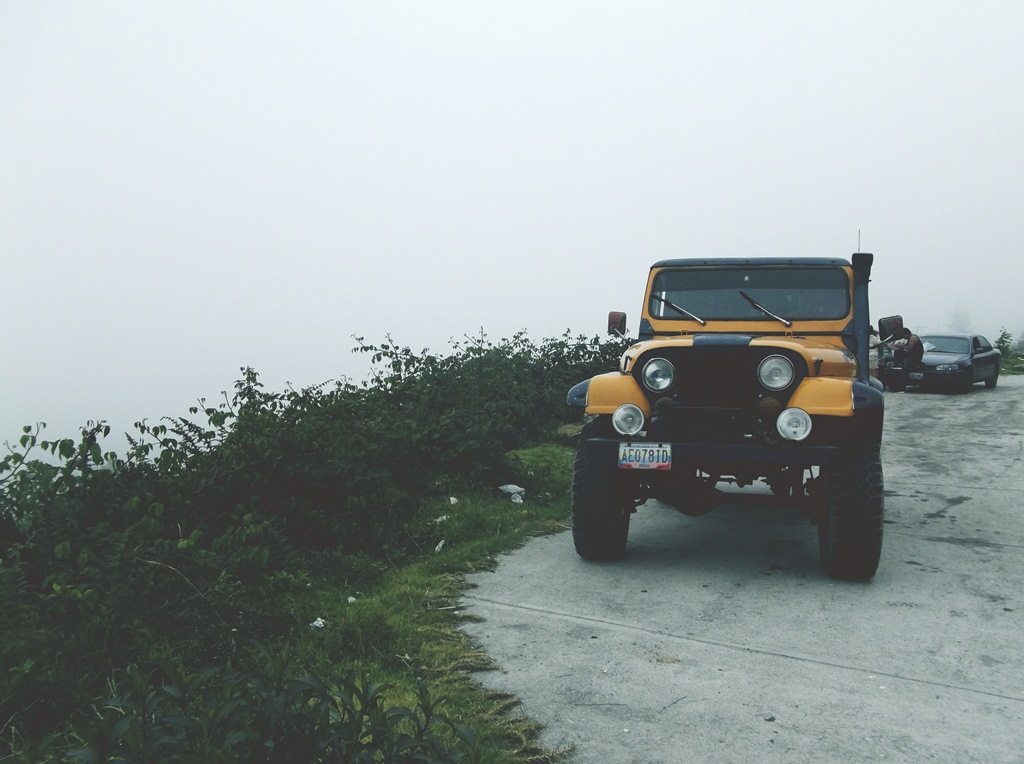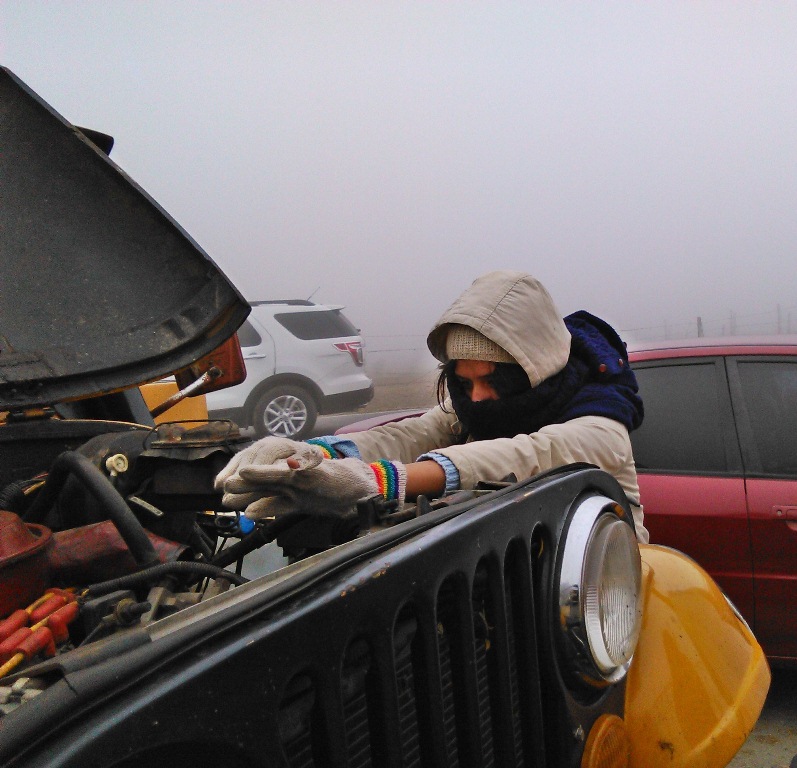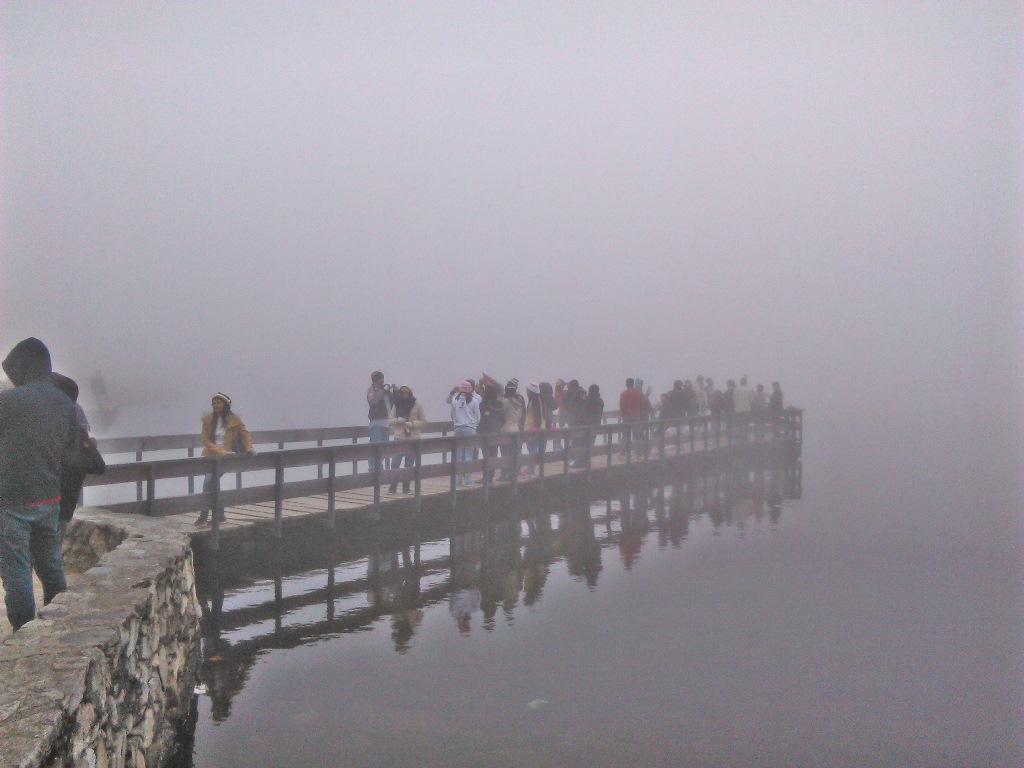 ---
---