Do we need staking and a frontend for a tribe ?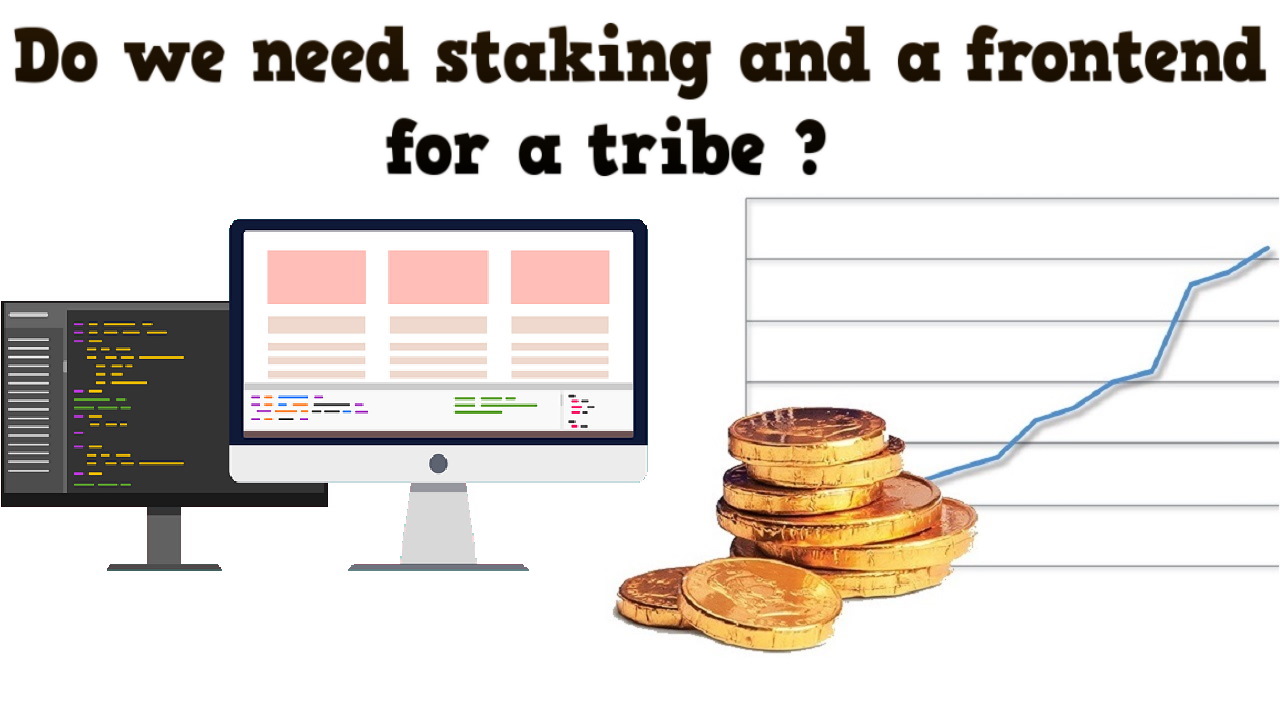 In fact, a tribe in hive-engine is a community with a token. So, the token is founded first, then the staking activated, and a frontend created. And as we all know, there are so many tokens without any frontend. Even cryptocurrencies, not all of them have a front end, but all of them have a wallet. I don't know if there is a crypto without staking or not, but who knows, maybe such one exists.
But in hive blockchain itself, we already have the possibility to create a community, and each community owner can create a token for the community. And the community in hive may play the role of the frontend. Where people will create content and use the tag of the token. I'm sure developers can create bots to distribute tokens, or that could be done manually. Such bots may even reward stakeholders or just the team can do that as well.
So, in fact, the frontend doesn't play a big role. And even staking could be done manually. Maybe the only good thing about the frontend is the marketing. So, the owners of the tribe will have a brand, and they will have interest to promote that. It's good as well because those who join will need to create a hive account anyway to join the tribe.
That's why I think that the frontend and automatic staking is not that necessary.
But it's always nice to have more applications and websites where we need a hive account to login.
---
Posted Using LeoFinance Beta
---
---