Judgement Day -- 5 Minute Freewrite: Wednesday -- Prompt: call your boss
Judgement Day
"Honey," she said from the doorway, "you'd better call your boss."
I groaned. The covers stuck to me; I had been sweating all morning from the fever, and now the sun was pouring through the window.
I didn't want to call in. I hated calling in: no one ever really believed that you were sick, and when you returned you would have to face the suspicion and the judgement in their eyes.
I didn't feel strong enough to face judgement, to handle the story, told by others, which did not match who I really am.
I'm a hard worker. A disciplined worker. I would never skip out and leave the team to handle it all, just for kicks.
But the fever had me and I didn't even feel like I could roll out of bed to reach my phone on the dresser.
"Will you do it?" I asked. At least, if Shelly called, I wouldn't hear the note of disapproval in the operator's voice.
"No, you're a big boy. You can make your own calls." She could be so brutal, my girl.
Finally I did place the call. I winced at the tone the operator gave me. I imagined the derision my call-in would be greeted with, by the boss, my co-workers.
I dreaded going back the next day, or whenever the fever broke.
I had this sinking feeling that I would quit instead. Again. And hit the pavement looking for some other job, some other place where I could get it right.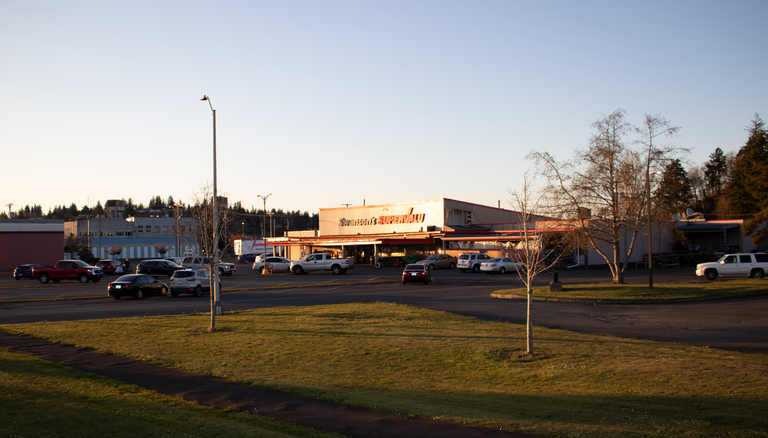 Swanson's grocery, in Hoquiam, Wash., where I work on the night shift. Recently I did have to call in, but I managed to return for my next shift.
The judgement wasn't too bad.
---
---