"The Genealogy of Black Coffee" -- Freewrite: Tuesday -- Prompt: black coffee

The Genealogy of Black Coffee
Black Gold won the Kentucky Derby in 1924, and was retired to stud.
And Black Gold begat Black Silver, who also won the Kentucky Derby.
And Black Silver begat Black Indigo.
And Black Indigo begat Black Pots, whom the owner favored. And after he begat Black Pots, Black Indigo covered 300 mares a season.
And Black Pots begat the filly MeToo, who was bred back to Black Silver. And so Black Silver begat Black Coffee.
And Black Coffee did not win a race, though he had the look of a champion.
Black Coffee was gelded.
---
Origins of "The Genealogy of Black Coffee"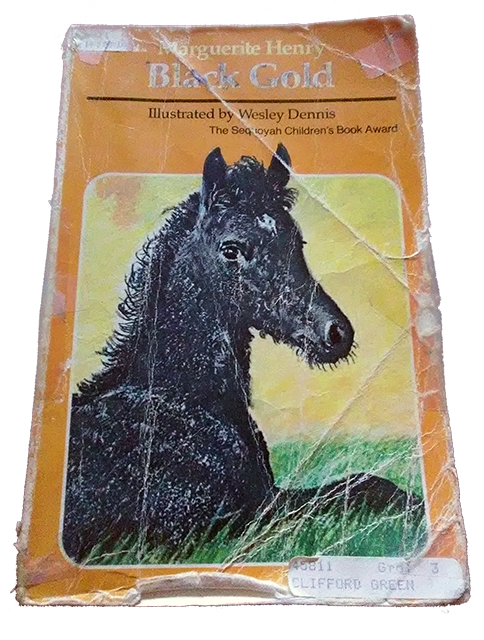 My copy of Black Gold, showing its age.
This freewrite is reminiscent of three books central to my youth: The Black Stallion by Walter Farley; Black Gold, of course, by Margeurite Henry; and the King James Bible.
The Black Stallion is the first novel I ever read, and the first book I owned. It's the story of a boy and his horse, the Black Stallion, who turns out to be essentially the greatest racehorse that ever lived.
Black Gold is a fictional account of the Thoroughbred who really did win the Derby in 1924. It also is one of the first books I ever owned. I still have it. It's crazy to think that paperback has been following me around for more than 35 years now.
The Bible is where all the begats came from. I never could understand why we had to know who begat whom. I did read through them though, as a kid, because God wanted me to. He must have, or He wouldn't have put them in the Bible!
---
The Creative Coin Fund
I'm having a whale of a time with Creative Coin these days.
Some of you may have read my post about a large Creative Coin investment I made back in May. Well, things have progressed since then.
I've since established a curation and investment account for CCC, called The Creative Coin Fund.
It's my love project. I hope you will check it out.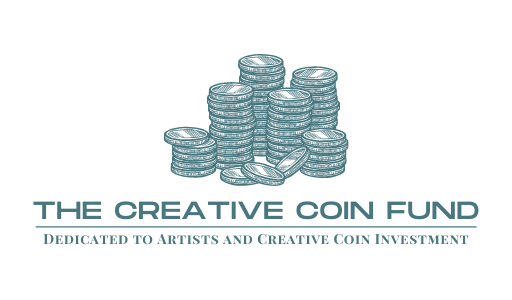 ---
---