5 Minute Freewrite: Thursday (Prompt: barking dog), wherein we meet Rowdy
Rowdy and the Deer
Rowdy barked and barked, and no one paid him any mind.
Not his owners, tucked away in the farmhouse doing god-knows-what. And certainly not the deer in the garden, tucking away a morning snack.
Rowdy alternated his barking, between yelling at the owners: hey, numbskulls, there's a deer eating your vegetables, and yelling at the deer: boy, if I get off this chain, and jump over that fence, you'd better watch your you-know-what!
Meanwhile, about quarter mile up the gravel road, a tractor crawled along pulling a hay wagon. The farmer driving the load had his 30-aught-6 propped between his knees.
Archie hadn't planned on bagging a deer that morning; he'd brought the gun in the hopes of taking out the groundhogs digging craters in his hayfield. But he wasn't one to pass up a golden opportunity either.
Rowdy noticed the tractor, and he had a new holler for the deer: Boy, watch yourself; here come's Archie, and he's not gonna stand for you nibbling on those beans!
The deer twitched an ear.
But Archie was an old man, with an overactive bladder and a penchant for coffee. Before he noticed the deer, he felt the need to pull over to drain his cups. When the deer saw the man separate from his machine, it trotted across the road and disappeared in the tall corn.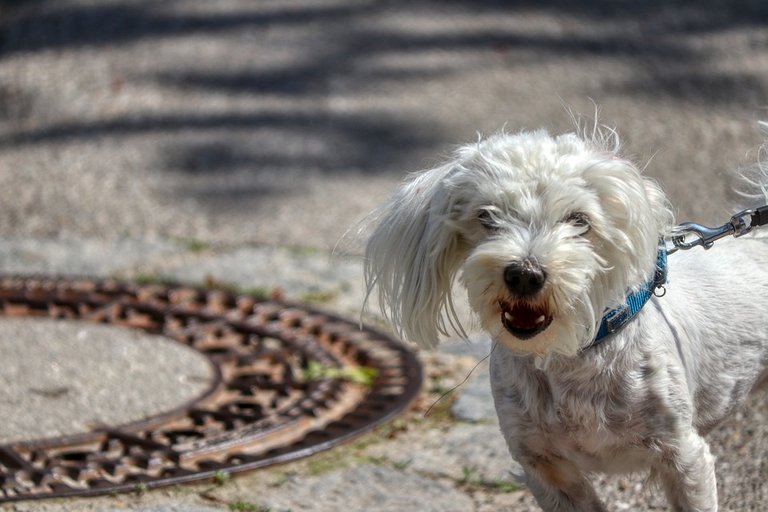 Photo from Pixabay, by planet_fox
---
Story notes
Archie was my grandfather's name, though he preferred to go by his middle name, Cliff. He was an old farmer who loved his coffee, and he certainly baled a lot of hay in his time.
The dog in this photo looks like our dog, Raggy, who came into the family a few months before I was born, and died when I was about 15. I was with him when he made that leap to the other side.
---
---