It is (poetry + art)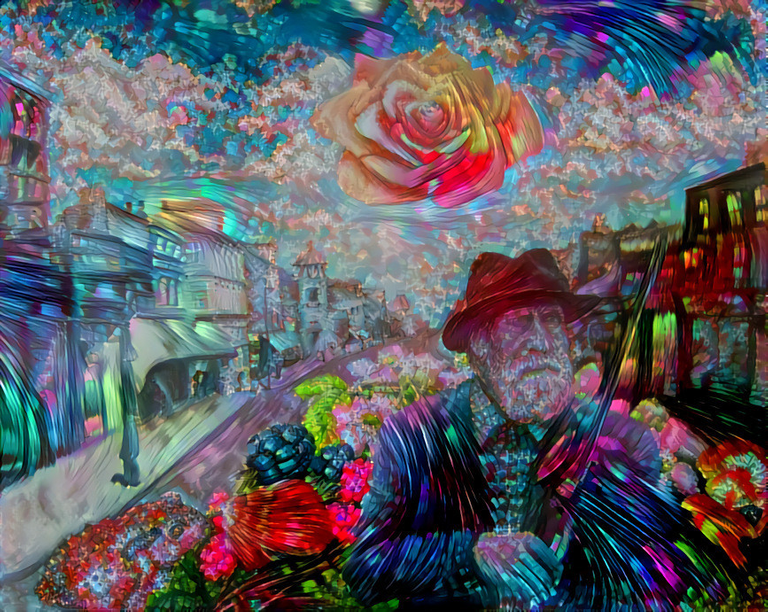 ---
Wherever I go, here is where I be;
Keep finding myself in all those I see.
Some I see more clearly, some not as much,
something something frequencies, such and such.
The words seem to detract from what's divine;
Echoing forever somewhere through time.
Somehow all these fractions keep adding up-
till waterfalls spring forth over the cup.
The world bends around me, but I just shrug;
Detachment from outcomes, my favorite drug.

---
---