Walking in the Rain - Panorama of the city
Autumn has come overwhelmingly with rain, cold and wind. The immediate effect was a drastic reduction of people wandering from one part of the city to the other, preferring perhaps to remain indoors, sheltered from adverse weather conditions. In this calm, I decided instead to take a walk and enjoy the much desired fresh air, after weeks of heat at times sultry with peaks of over 40 degrees Celsius.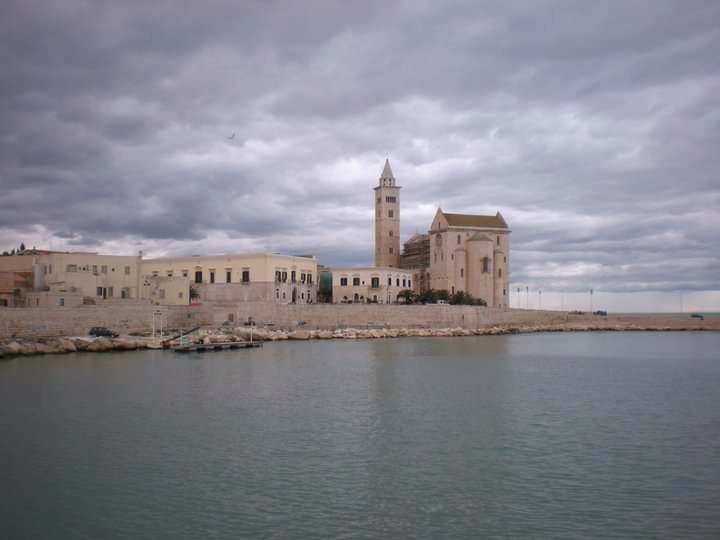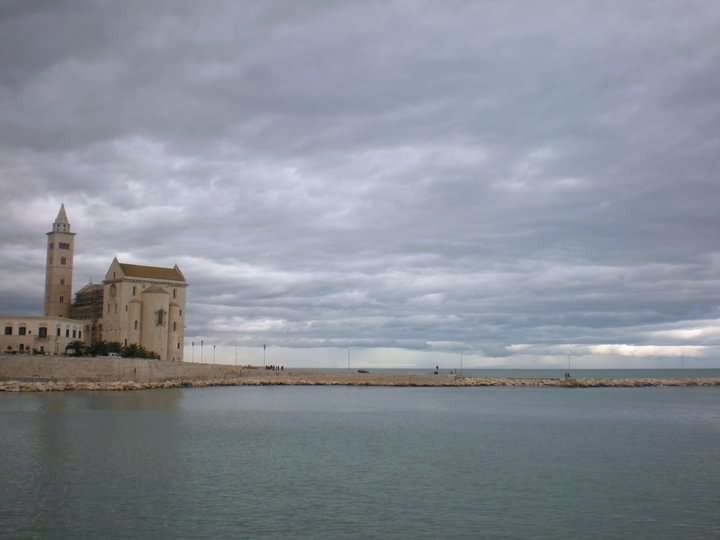 ---
Walking along the coast to the north, you reach the large city park, a place normally crowded with parents and children but these days it is almost deserted. Only a few lovers of rain and tranquility like me have decided to enjoy a few moments of relaxation or meditation.
Entering the park and continuing towards the sea, you face an uphill path and you reach a beautiful panoramic point as well as the top of an old watchtower of the city, from which you could observe the sea in all its directions and be always ready to defend in case of attacks from this front.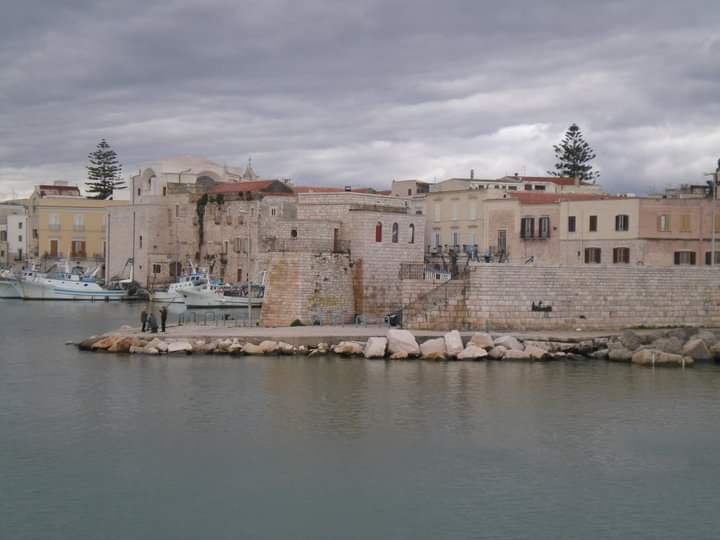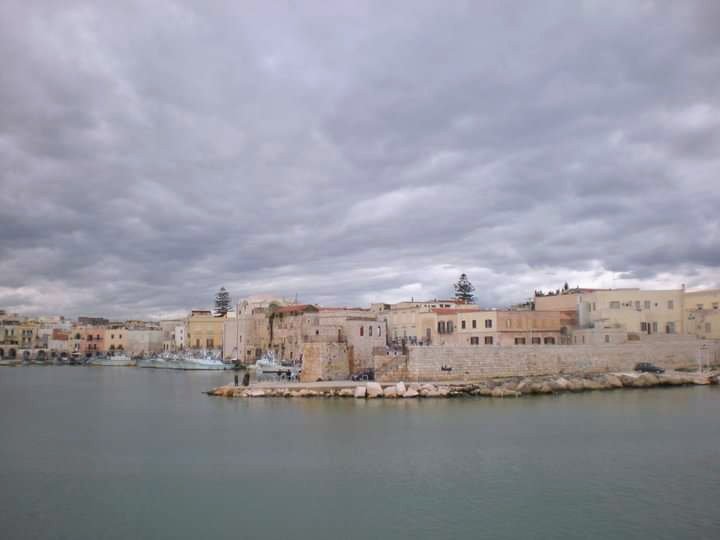 ---
From the top of the tower you can see very well the cathedral of the city, with its bell tower over 50 meters high, a few steps from the sea, so beautiful and majestic that it is defined the queen of the cathedrals of my region, Puglia. The sound of the bells that marks every hour echoes in the air, accentuated by the silence of the city which seems to sleep even though it is morning.
The inlet houses part of the historic center of the city, which has also become the tourist center, crowded with locals and their customers and which today is almost deserted, closed premises or perhaps some fearless hoping for someone's courage.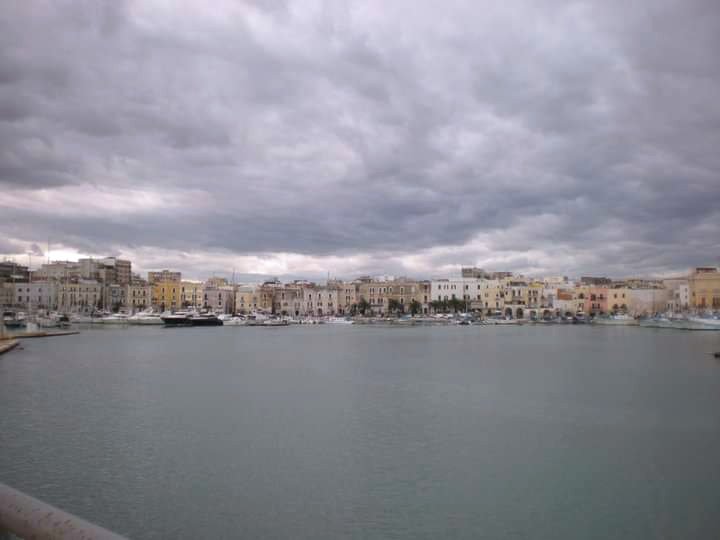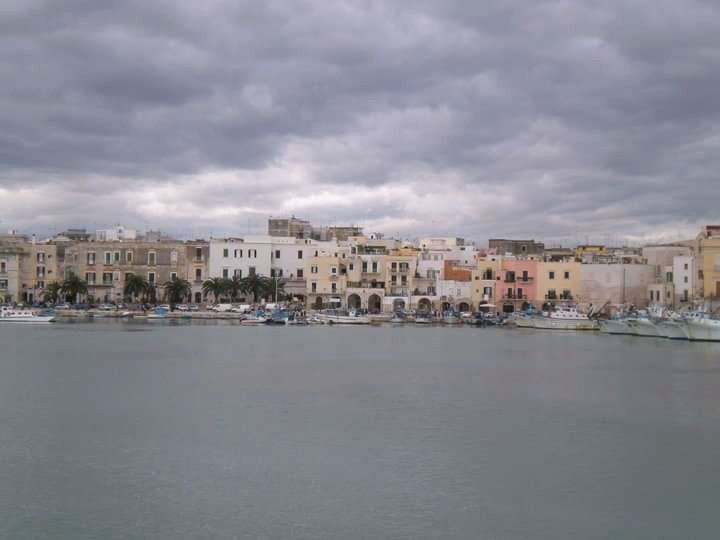 ---
Being here to observe the slow flow of clouds and time really leaves you breathless. It is a good place to stop and not think because there is nothing else to add to this wonderful panorama. The seagulls run around looking for fish from the fishermen, they are now pampered and live their life peacefully on board the fishing boats.
The sound of some thunder wakes me up a little from this transcendental moment and a little worried about a possible downpour, I head home. What a splendid walk!
---
---