Thoughtful walk among the ruins of Modugno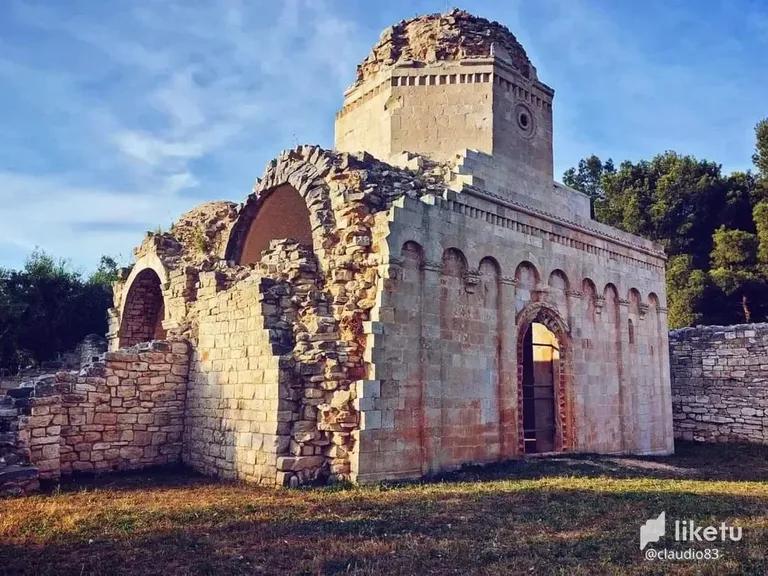 Our land hides so many small secret places, where man has respectfully entered nature and tried to build his own life, adapting to the context in which he finds himself. In the Modugno countryside, but almost everywhere, there are the signs of our history. At some point, however, something changed. Knowledge, technology, money, power.
Respect for nature was definitely ignored and industry prevailed over the verdant landscape. Where before there was a river, now there is a dam, a marsh where there was a beautiful lake populated by fish; the gray of the concrete has invaded the green of nature.
Alas, I believe the phenomenon is irreversible, even if today more and more we talk about eco-sustainability. But in truth everything moves extremely slowly, the need to continue to grow and demonstrate one's power will be the cause of our evil, of our end.
Meanwhile, I walk among these wonderful ruins, the silence of nature is embarrassing, the view is relaxing, the sense of smell distinguishes the scents of flowers well. The perception of what nature offers is truly enormous and every day we should repeat to ourselves that respect for nature determines respect for ourselves. There is no man without nature, but it seems that this concept has been forgotten for some time now.
ITA
La nostra terra nasconde così tanti piccoli luoghi segreti, in cui l'uomo è entrato con rispetto nella natura ed ha cercato di costruire la propria vita, adattandosi al contesto in cui si trova. Nell'agro di Modugno, ma un po' ovunque, ci sono i segni della nostra storia. Ad un certo punto però, qualcosa è cambiato. La conoscenza, la tecnologia, il denaro, il potere.
Il rispetto per la natura è stato decisamente ignorato e l'industria ha prevalso sul verdeggiante paesaggio. Laddove prima vi era un fiume, ora vi è una diga, un acquitrino laddove vi era un bel lago popolato da pesci; il grigio del cemento ha invaso il verde della natura.
Ahimé il fenomeno credo sia irreversibile, anche se oggi sempre più si parla di ecosostenibilità. Ma in verità tutto si muove con estrema lentezza, la necessità di continuare a crescere e dimostrare la propria potenza sarà la causa del nostro male, della nostra fine.
Intanto, io passeggio tra queste rovine meravigliose, il silenzio della natura è imbarazzante, la vista è rilassante, l'olfatto distingue bene i profumi dei fiori. La percezione di ciò che la natura di offre è davvero enorme ed ogni giorno dovremmo ripetere a noi stessi che il rispetto della natura determina il rispetto per noi stessi. Non esiste l'uomo senza la natura, ma pare che questo concetto sia stato dimenticato oramai già da tempo.
---
For the best experience view this post on Liketu
---
---