Natural Landscape into Murgia forest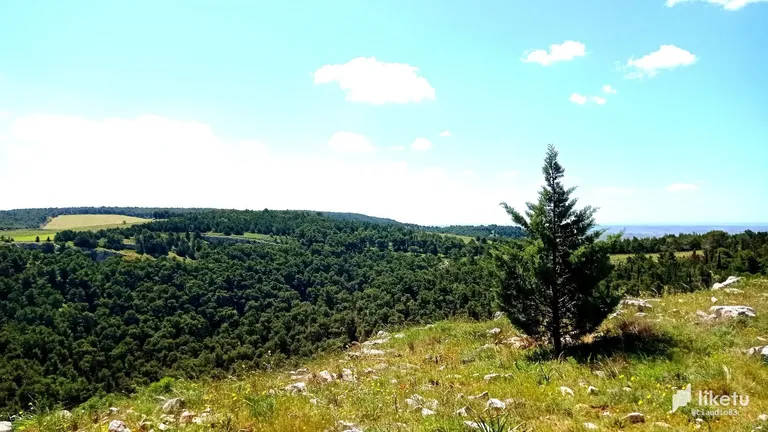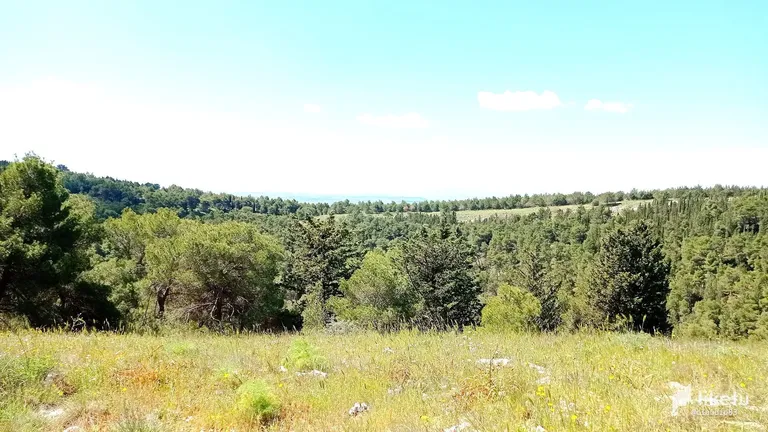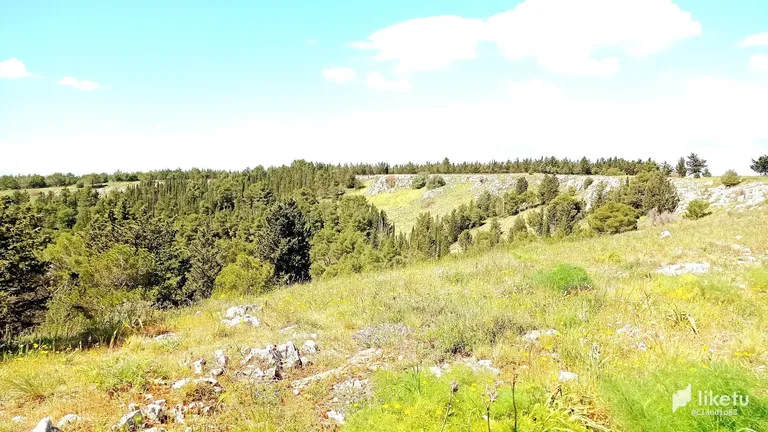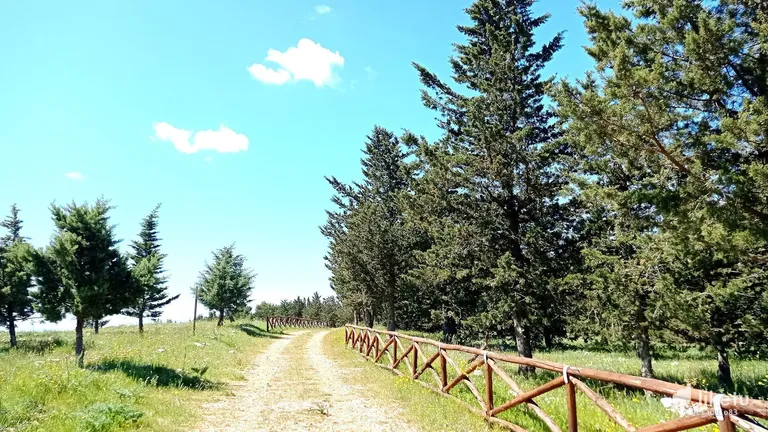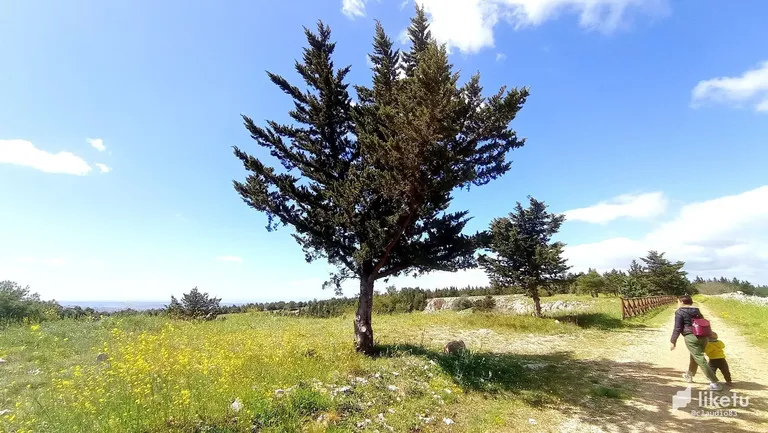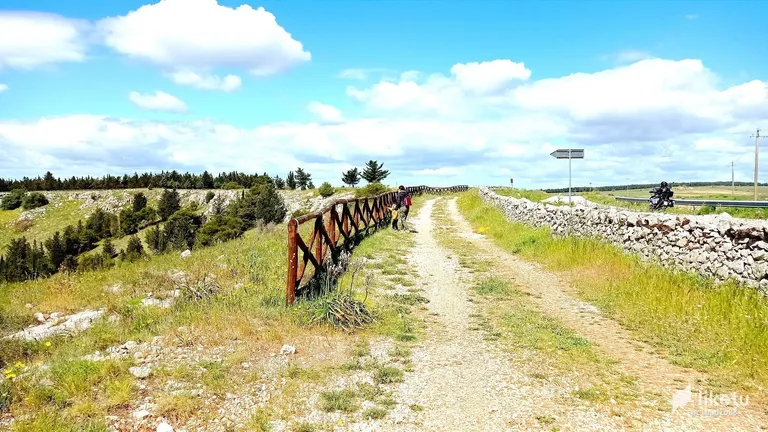 Our world has beautiful natural landscapes that are indescribable and really take your breath away. Today my family and I took a walk along the path that runs alongside a deep naturalistic quarry, inside the Murgia park, a wonderful place in southern Italy.
In the center of the large forest, there is a steep valley, covered by dense vegetation, mostly fir trees, and which welcomes the fauna and flora typical of the area. It is not uncommon, for example, to come across some family of wild boars, which are increasingly numerous in the area and create many problems for local breeders.
A path about 2 km long runs along the entire perimeter of the quarry, protected by a wooden fence, and half of many cyclists who love rocky terrain, a hard strain on their physique.
We sat near the perimeter, a nice spot for a picnic, and watched this enchanting landscape all the time. Sometimes the hawks flew in a circular direction, lying almost on a surface invisible in the air, waiting for some prey. A nice wind blew pleasantly on our faces, the day is warm enough, in the middle of spring now.
At the bottom, it is possible to observe the Apennine mountain range, which crosses a large part of Italy from north to south of the country. In the winter season, when the weather permits, it is also possible to observe the snow-capped peaks.
The naturalistic quarry is generally a place with little traffic from tourists, it is not very easy to reach it and this is an advantage for people like me who like to walk in peace, away from the chatter of people.
Nature remains the best medicine for our mind and body.
With this post I participate in the Deranged Photography Contest in the Tier Amateur
---
For the best experience view this post on Liketu
---
---