Love the Clouds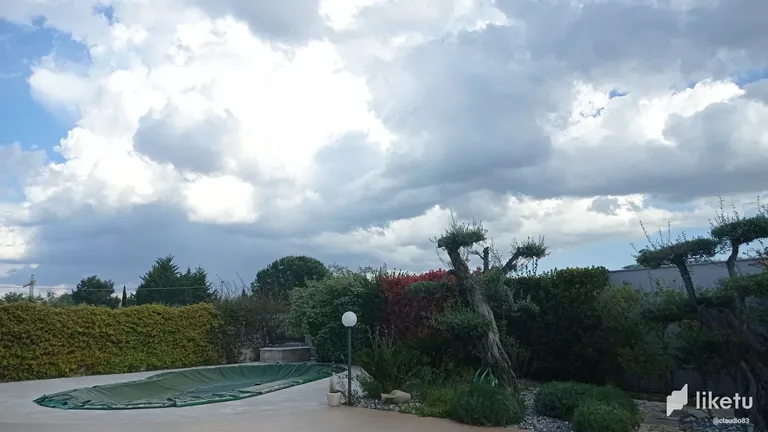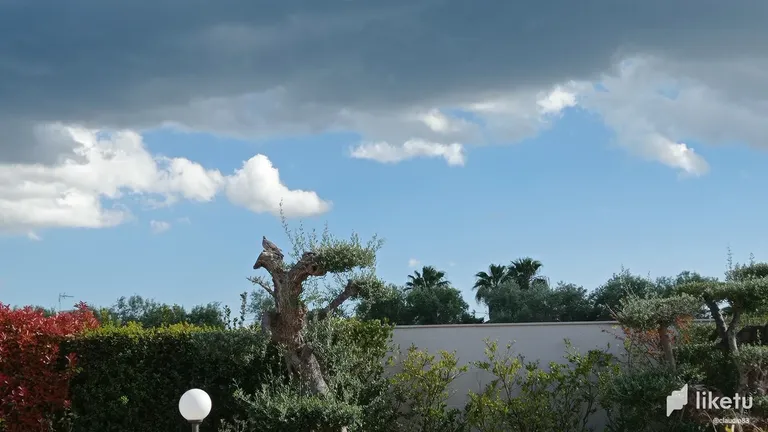 It has been a few weeks now that the rain has arrived and also abundant. After a dry winter, with little rainfall, the beginning of spring was marked by an increase in thunderstorms which postponed the mild temperatures typical of this period, in some mountainous areas there is still copious snow falling.
The clouds are always so strange, never repetitive, never monochromatic, even if the shades are dark grey. I like to stand still and look at them and notice the bizarre shapes or the speed with which they move lightly on us. What I particularly like is watching the storm roll in, the clouds thunder and the rain fall. It's all so extremely relaxing.
Throughout the day, the storm kept us company in this splendid rural setting. I'd like to plan a nice trip to the mountains and if possible witness a storm, they tell me that up there the atmospheric events are more violent but the spectacle of the verdant mountains, the forests and those clouds so close to you is truly magical.
ITA
È oramai da qualche settimana che la pioggia è arrivata ed anche abbondante. Dopo un inverno a secco, con scarse precipitazioni, l'inizio della primavera è stata segnata da un incremento di temporali che ha rimandato le temperature miti tipiche di questo periodo, in alcune zone montuose cade ancora copiosa la neve.
Le nuvole sono sempre così strane, mai ripetitive, mai monocolori, seppur le sfumature siano grigio scuro. Mi piace restare fermo a guardarle e notare le forme bizzarre oppure la velocità con cui si muovono leggere su di noi. Ciò che mi piace in particolare è osservare il temporale che avanza, le nubi tuonare e la pioggia cadere. È tutto così estremamente rilassante.
Per tutta la giornata, il temporale ci ha fatto compagnia in questa splendida cornice campestre. Mi piacerebbe programmare un bel viaggio in montagna ed assistere se possibile ad un temporale, mi dicono che lassù gli eventi atmosferici sono più violenti ma lo spettacolo delle montagne verdeggianti, le foreste e quelle nubi così vicino a te è davvero magico.
---
For the best experience view this post on Liketu
---
---