Let's learn from children! Play as a necessity and not as entertainment

Being a parent means being a child. There is not much difference between these two nouns and in practice it is reality. As we grow up, we perceive a different conception of the game, we acquire new experiences and we learn to adapt to the game as entertainment. While for a small child, play is a necessity and it is the only thing they want to do, through which they learn everything they can learn through it.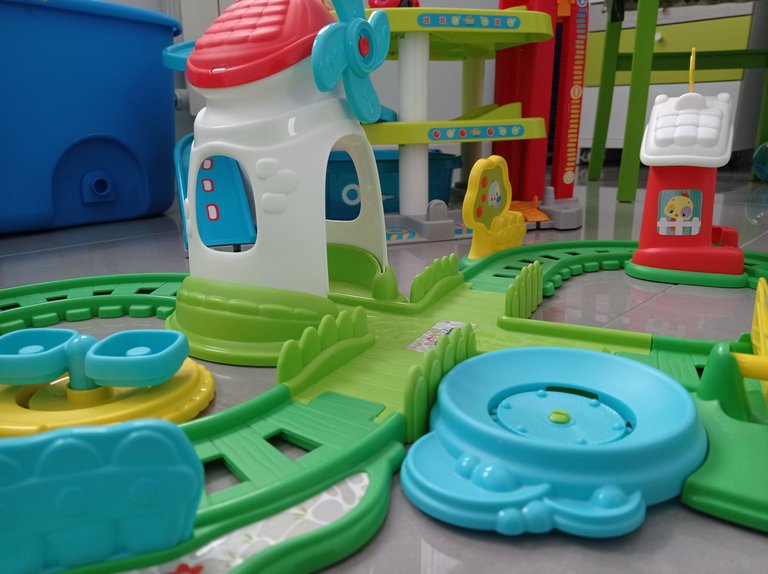 My shot
---
Have you ever seen a child who wants to play for fun? No, because they still don't know what adult mode life generally does. And so adults have to go back in time and learn to play again out of necessity, this time not for their own but for their own child. And it's not always easy, it's not exactly like riding a bicycle.
I love playing with my 18 month old son and am learning many new discoveries with him and we share the excitement and happiness. It is not always that easy, however, to be at the top for every day. Work, commitments and more are obstacles that can prevent the right predisposition. For example, in the evening, tired from the working day, playing for a few consecutive hours is not always possible, for example I remember falling asleep on the playground while my son was playing with his cars and garage. Then two playful slaps from him immediately woke me up.
If you are a parent, it will probably have happened to you too, it takes infinite energy and often the more tired you are, the more energetic they are and would like to play endlessly. It is not nice to fall asleep while your child is playing but the body and mind at some point give way and remove any impediments. He close your eyes for a moment and then sleep. But kids always know how to wake you up, so if you slept a couple of minutes then you were lucky.
Game is the watchword and it is so exciting to see him smile and run amused from room to room when we are at home. Soon the Christmas tree test will begin: it is a bit like having a cat in the house, the tree and its lights are a strong attraction for children and it is possible that this relationship could be conflicting, to the detriment of the tree. obviously. So my wife and I are planning to proceed in steps: bare tree, then adding light, then adding decorations, finally a train around the tree on a red carpet. Folly? Well we just have to try and see how it will turn out, I would be satisfied even with just a tree with lights and without decorations.
Children are gorgeous and deserve to be lived to the fullest of our energies and even though we are sometimes overwhelmed by the routine of life, our love for them will never change.
---
---