Fish & Chips: passion and love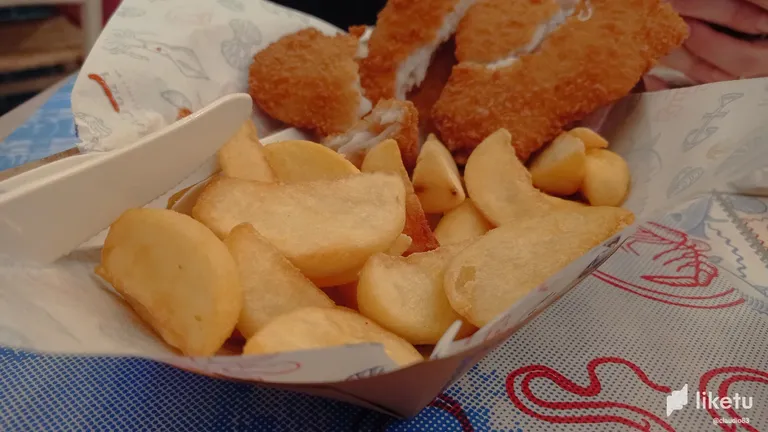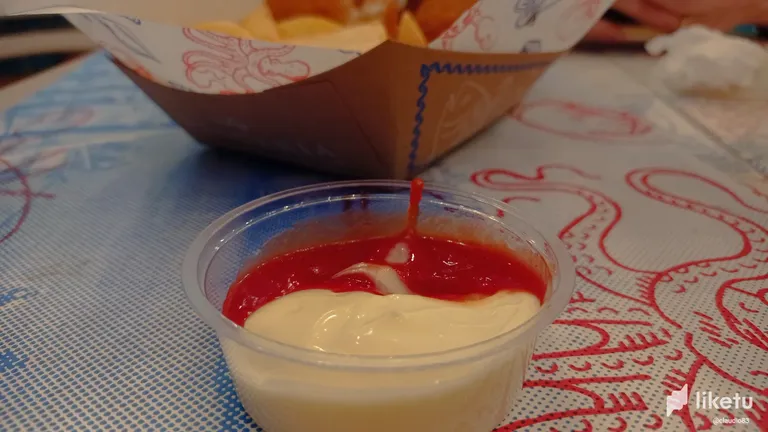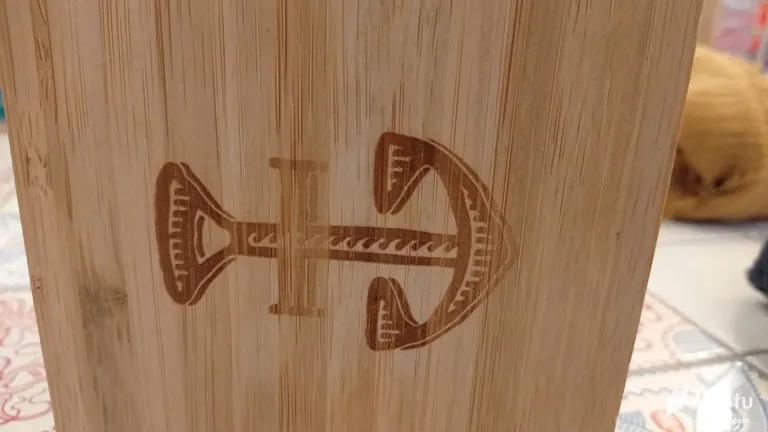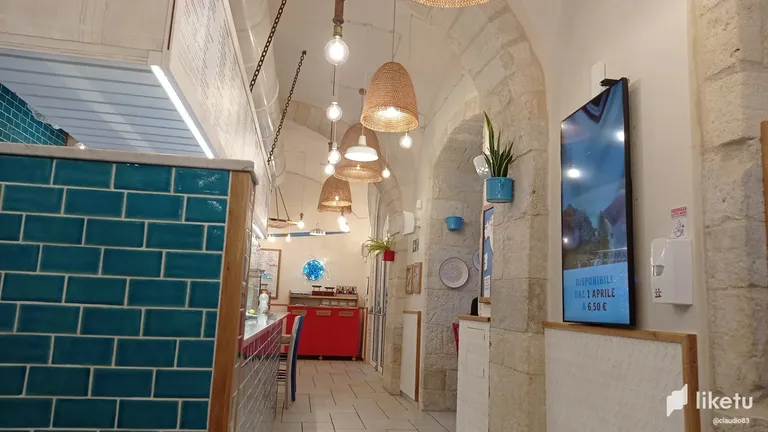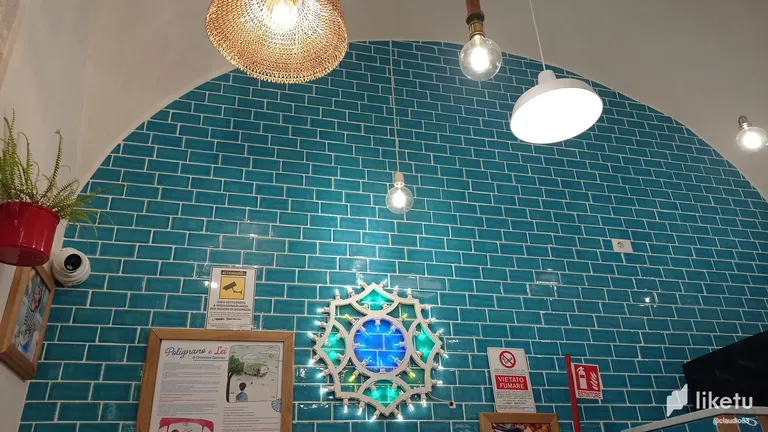 Fish and Chips. When I was very little, my mother used to make me cod that was breaded and fried, it was the only way to entice me to eat fish. Luckily this old habit has disappeared and today I eat any type of fish, even raw. Luckily my son learned and appreciated right away how good fish is, he especially loves salmon but cod is also very welcome.
Every now and then we stop for dinner at Pescaria, a takeaway specializing in fish and sea food, in particular stuffed sandwiches, and allows customers to consume their orders directly at the available tables. The location is always very suggestive, the gaudy ones are somewhat reminiscent of the corals present in the sea. Everything is fish-themed, from the tablecloths to the napkin container, from the food packaging to the decorations on the walls.
The quality of the food is always high, there is no doubt about it. Otherwise, customers risk food poisoning! Pescaria has been active in the area for over twenty years now and their secret is to buy food daily from controlled and certified local fishmongers.
My son is always very happy to eat here, there are some entertainments for them too or just point out all the decorations here and there as he bites into a piece of fish or a potato. I love this place!
ITA
Fish and Chips. Quando ero molto piccolo, mia madre mi preparava il merluzzo impanato e fritto, era l'unico modo per invogliarmi a mangiare il pesce. Per fortuna questa vecchia abitudine è scomparsa ed oggi mangio qualsiasi tipo di pesce, anche crudo. Mio figlio per fortuna ha imparato e apprezzato sin da subito quanto sia buono il pesce, lui ama in particolare il salmone ma anche il merluzzo è molto gradito.
Ogni tanto ci fermiamo a cena a Pescaria, un takeaway specializzato in pesce e cibo di mare, in particolare i panini farciti, e consente ai clienti do consumare i loro ordini direttamente ai tavoli a disposizione. La location è sempre molto suggestiva, coloro sgargianti ricordano un po' i coralli presenti in mare. Tutto è a tema pesce, dalle tovaglie al contenitore dei tovaglioli, dalle confezioni del cibo alle decorazioni sulle pareti.
La qualità del cibo è sempre elevata, non ci sono dubbi. In caso contrario i clienti rischiano infatti una intossicazione alimentare! Sono ormai oltre vent'anni che Pescaria è attiva nel territorio ed il loro segreto è comprare cibo quotidianamente da pescherie locali controllate e certificate.
Mio figlio è sempre molto felice di mangiare qui, ci sono alcuni intrattenimenti anche per loro oppure semplici indica tutte le decorazioni qua e là, mentre addenta un pezzo di pesce o una patata. Io adoro questo posto!
---
For the best experience view this post on Liketu
---
---