The Beautiful Environmental Design of Celosia Garden Flower
Hello everyone! 🤗
This is my first post on Architecture and Design community, so today i want to share about the Beautiful Environmental Design on Celosia Garden Flower in my town.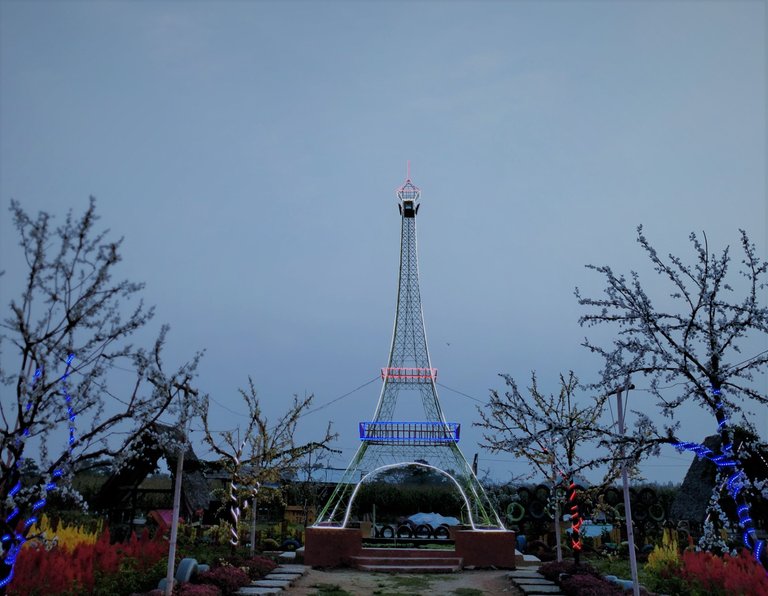 Celosia Garden Flower is one of the local tourist place in my city, this place is famous for its beautiful landscape with celosia flowers and filled with some interesting artificial architectural miniatures. Even this place is very popular in my city because the entry fee is cheap, which is less than $1 or Rp. 10,000 IDR, we can already enjoy the beautiful atmosphere of celosia garden flower and take pictures in various interesting spots there.
The photo above is the main spot in the celosia garden flower, here you can see some artificial miniatures such as miniatures from the Eiffel tower, trees decorated with lights, unique small huts and surrounded by celosia flowers.
---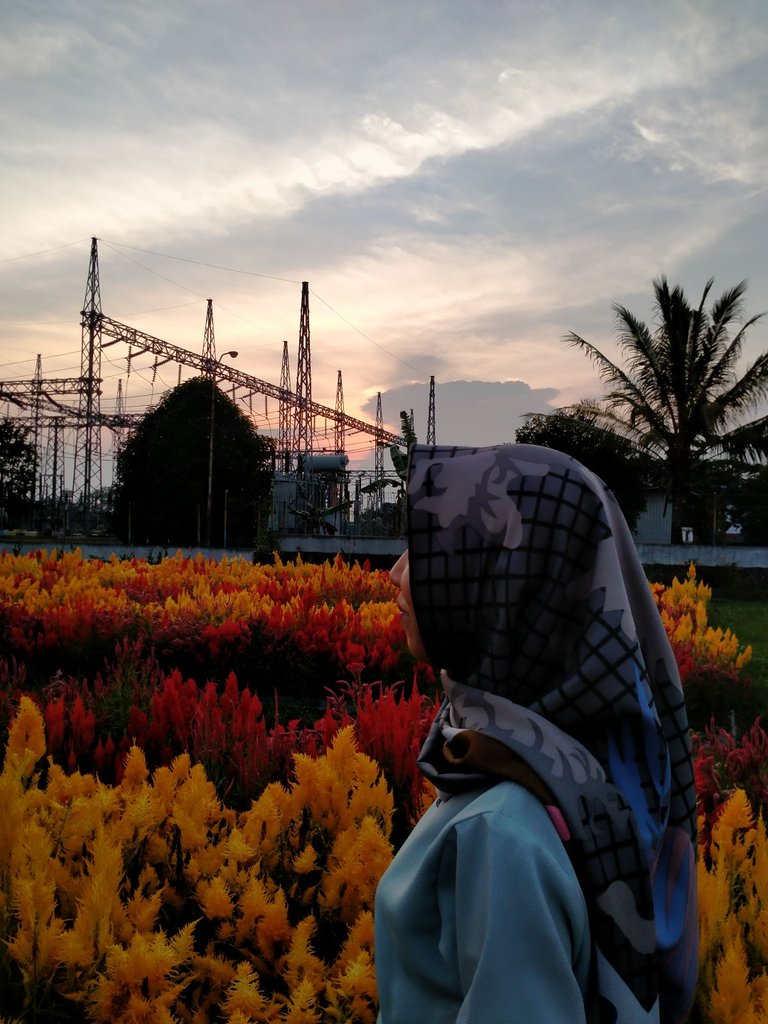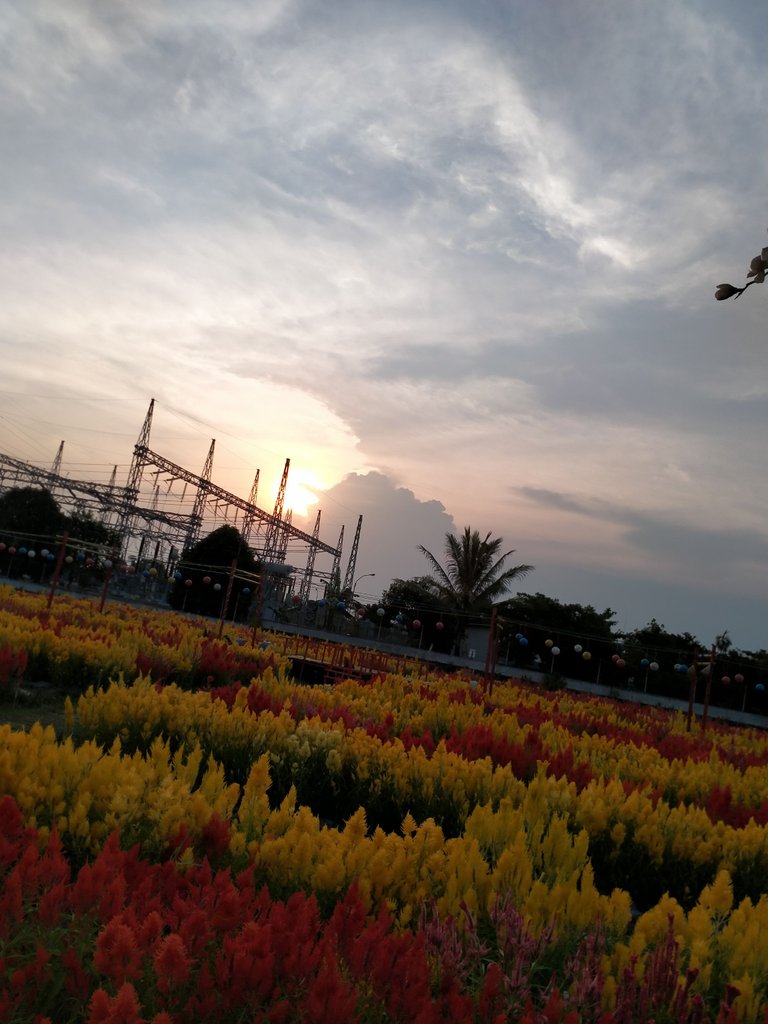 ---
The design on the landscape itself is filled with colorful Celosia Flowers, where the interesting thing is the location of the celosia flower planting which is arranged in a sequence of red, yellow and pink flowers throughout the area so that if we look at it it looks like it is neatly arranged and at a glance it looks like the color of a rainbow.
In addition, the location of Celosia itself is adjacent to the Hydroelectric Power Plant as you can see there are several electric poles in the photo above so that it makes an interesting background when taking photos.
---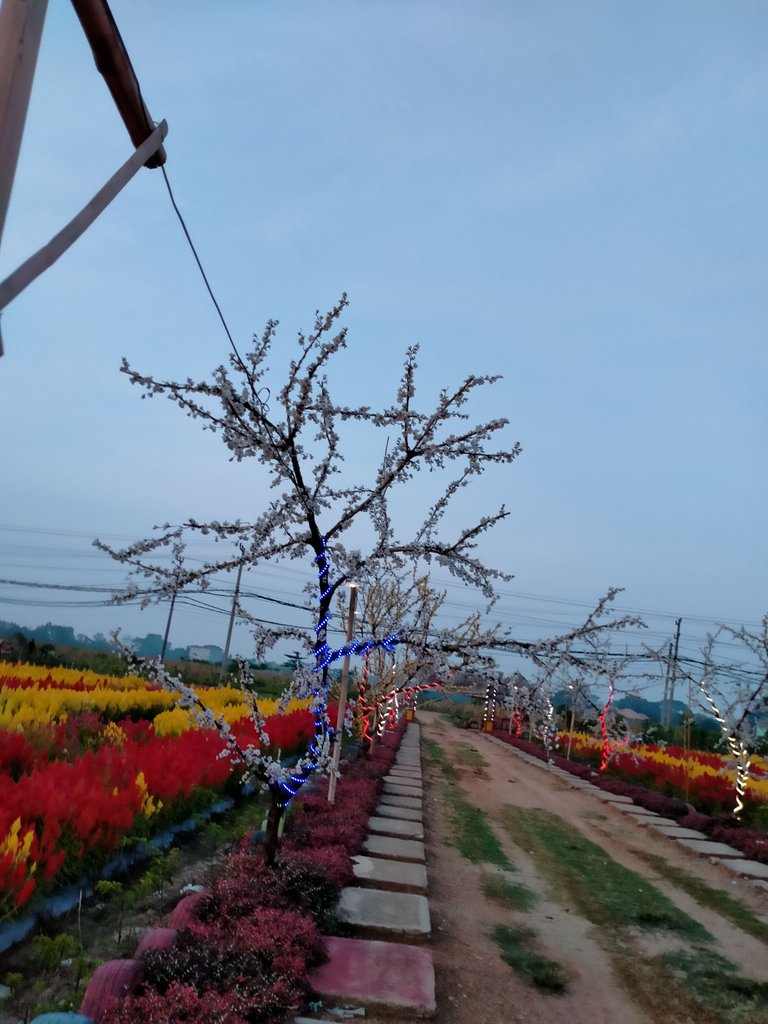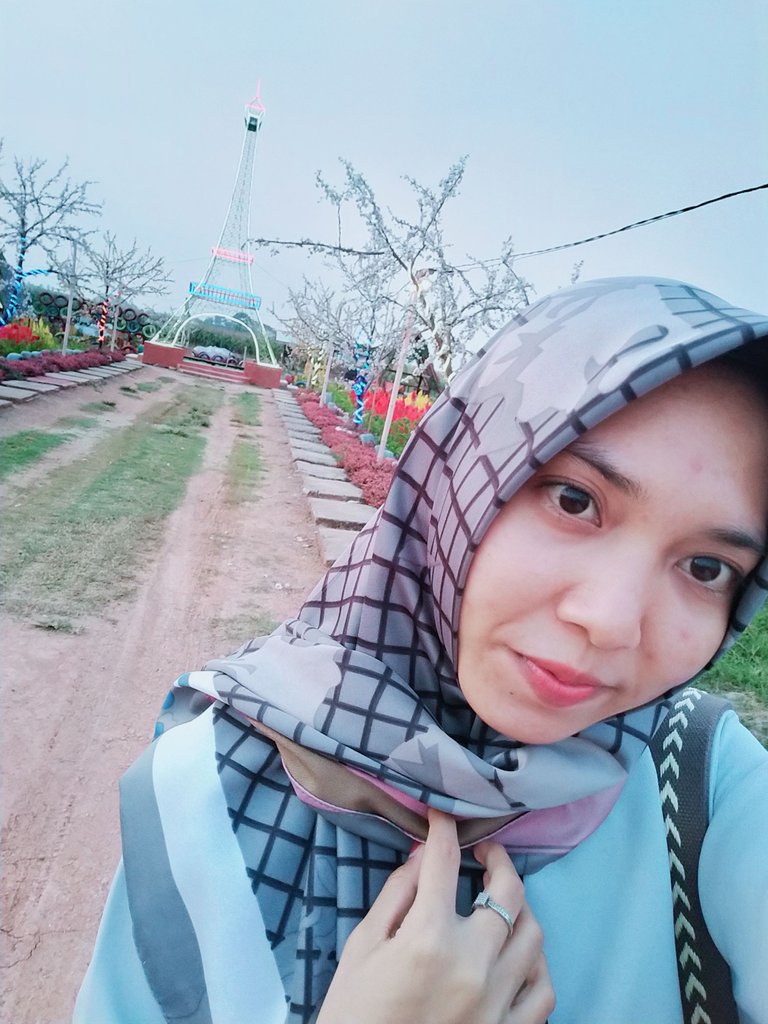 ---
The artificial tree made along the entrance to the center of the park location where the artificial eiffel tower is located is very neatly arranged on the side of the road and decorated with small lights that connect from one tree to another, so that when the lights are turned on at night it will become a beautiful decoration.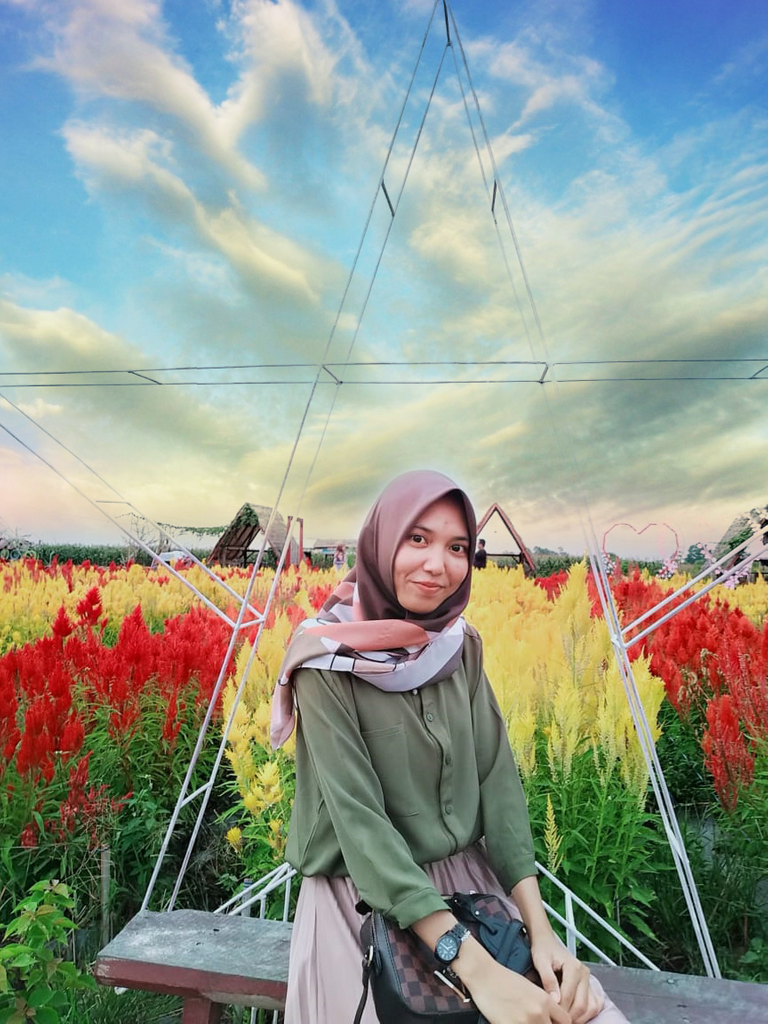 Here there are also several miniatures made of iron and shaped like stars, love and painted in white so it looks elegant and there are some plastic flowers that adorn the corners of the iron. Of course this decoration is very suitable and supports as a good photo spot coupled with a colorful flower garden that makes it perfect.
---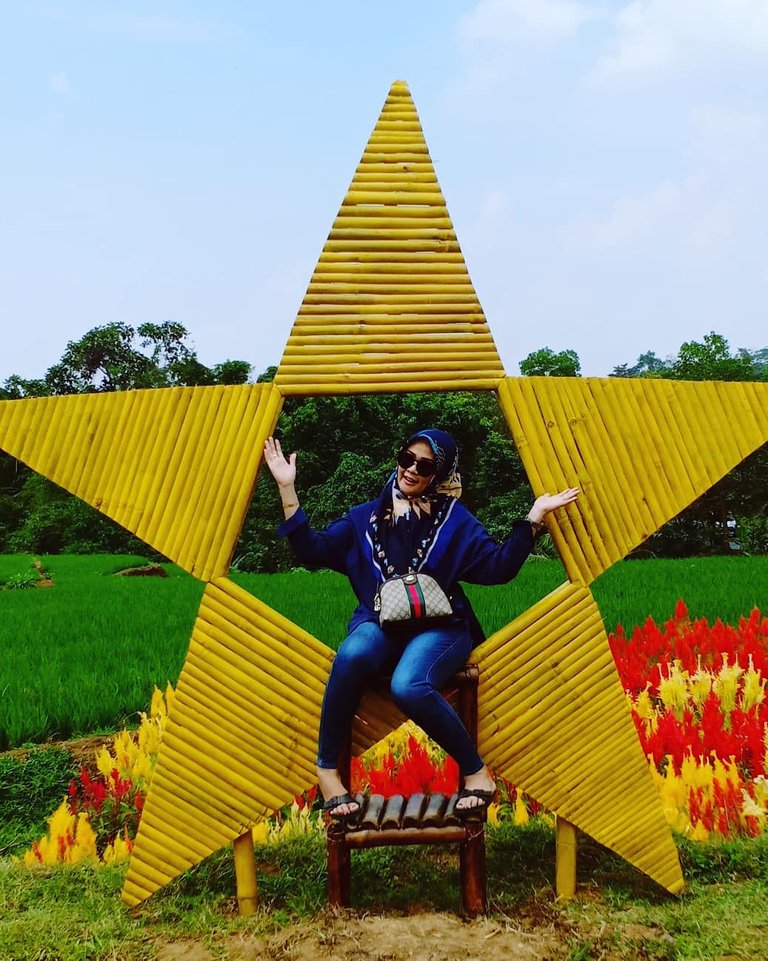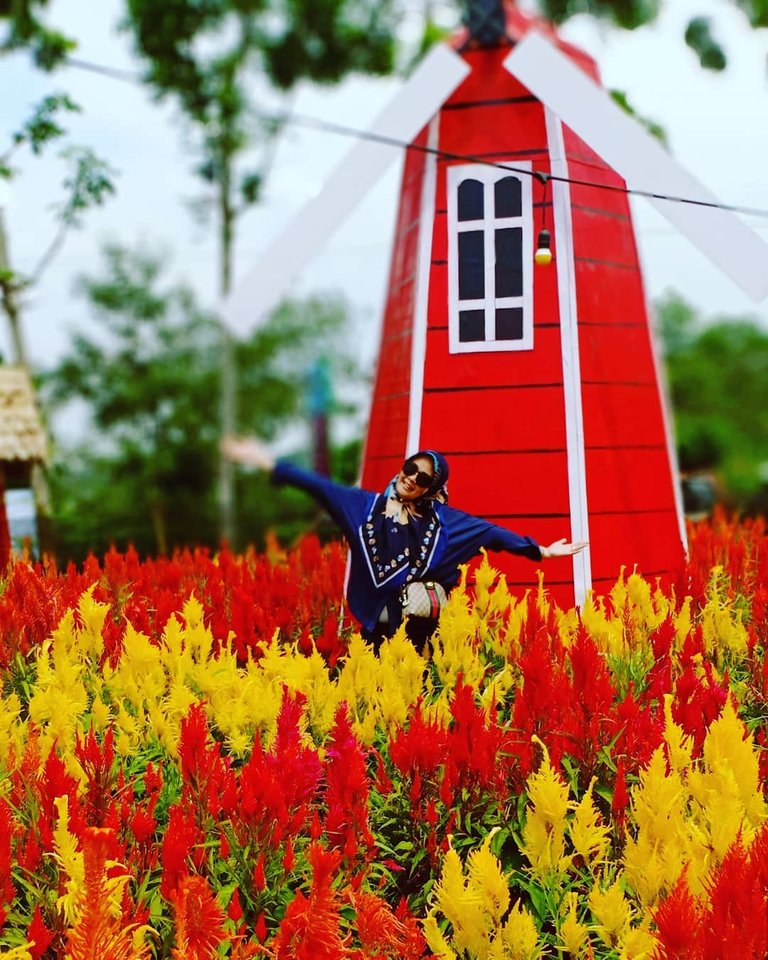 ---
In addition to decorations made of iron which are shaped into various kinds of decorations, there are also many decorations made of wood which were creatively made by the manager, such as the photo of my mother above with wood shaped like stars and windmills so it is very suitable for taking pictures.
---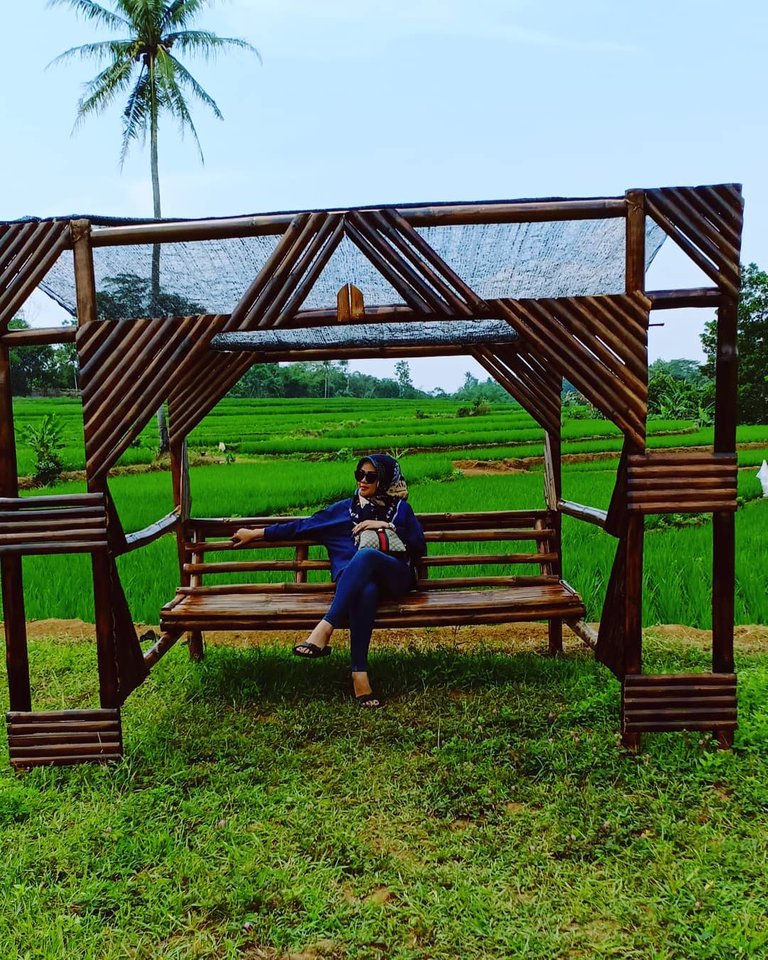 ---
Some decorations made of wood have various kinds and shapes as photo spots, such as a seat made like a frame above made of bamboo and wood and painted in brown with a green rice field background. In addition, several bamboos that are shaped abstractly for photo spots also make it very attractive and are painted red and yellow like the color of the celosia flower that is there making it look perfect as a decoration and photo spot.
Thank you for those of you who have visited my article, i hope you will like my stories and experiences in the article. In addition, i will be very happy if you provide feedback on my articles and let's be friends with each other in this Hive Platform. See you in my next post guys 😄
---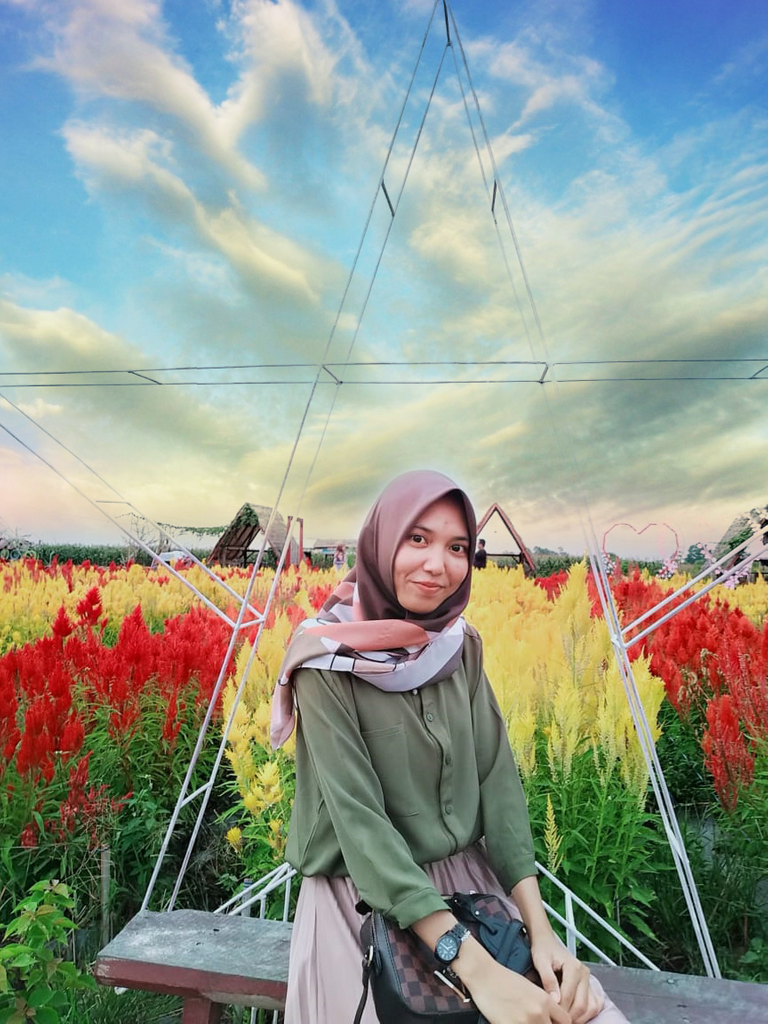 Who is Cita Amanda?
Cita Amanda is a person who has a profession as a medical laboratory analyzer and works in a hospital in Lampung. I'm 24 years old, My hobbies are writing, blogging, cooking, culinary, traveling, photography and learning about cryptocurrencies. Having a high dedication to learn something new, share experiences and contribute to the community. I want to build relationships and have friends on the Hive Blockchain, so don't hesitate and let's be friends 😉
If you like her content, don't forget to upvote and leave feedback to show some love. You can also reblog if you want too, because it means a lot for me
Thanks 🤗
---
---