Welcome to the family! 💖 Victoria Saray 💖 Beautiful Blessing (ESP/ENG) 💖
Bienvenidos// Welcome 💖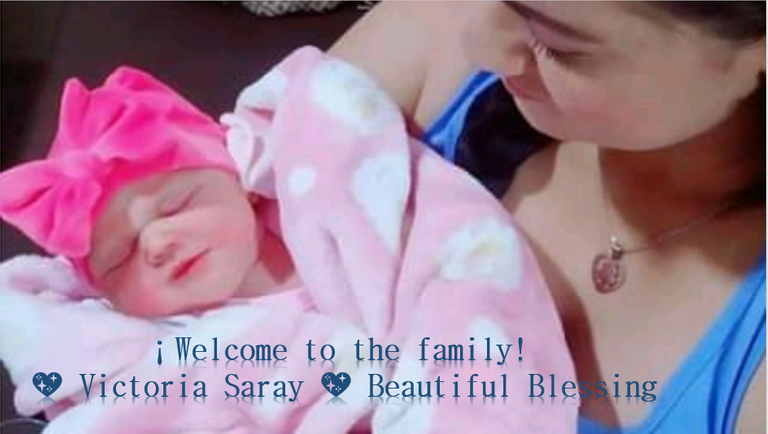 El nacimiento de un bebé es el regalo más hermoso y un motivo para agradecer a Dios y pedir por su bendición. 💖
The birth of a baby is the most beautiful gift and a reason to thank God and ask for His blessing. 💖
¡Soy tía, nació mi sobrina! 💖 es un sentimiento tan puro de felicidad, la llegada de mi pequeña Victoria Saray es una gran bendición, sobre todo en este tiempo, ella representa al igual que cada hijo en la familia una vida, una esperanza, un nuevo amor.
I'm an aunt, my niece was born! 💖 is such a pure feeling of happiness, the arrival of my little Victoria Saray is a great blessing, especially at this time, she represents just like every child in the family a life, a hope, a new love.
Durante este embarazo no pude estar junto a mi hermana, el confinamiento en casa nos impidió estar reunidas, siempre a la distancia a través de una vídeo llamada, atenta cada día y mes esperando a nuestra pequeña.
During this pregnancy I could not be together with my sister, the confinement at home prevented us from being together, always at a distance through a video call, attentive every day and month waiting for our little one.
Esta semana mi hermana Karen junto a familiares y amigos realizaron el Baby Shower, aunque aun no esperábamos a la pequeña, fue difícil no estar presente, mis sobrinos son también mis hijos, por ello amo estar en cada momento especial de sus vidas.
This week my sister Karen along with family and friends held the Baby Shower, although we were not expecting the little one, it was hard not to be present, my nephews are also my children, so I love to be in every special moment of their lives.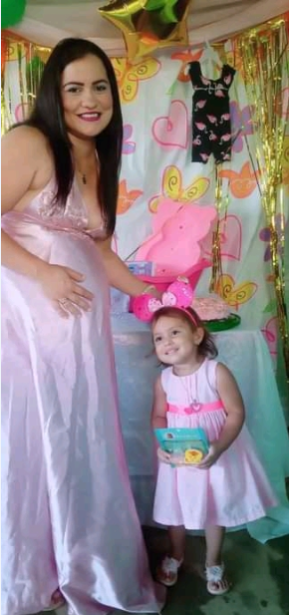 Inesperadamente llego mi niña hermosa, gracias a Dios todo salio bien, yo estoy millonaria en amor, porque llego a nuestra familia otro pequeño ser lleno de mucho amor. 💖
Unexpectedly my beautiful baby girl arrived, thank God everything went well, I am millionaire in love, because another little being full of love arrived to our family. 💖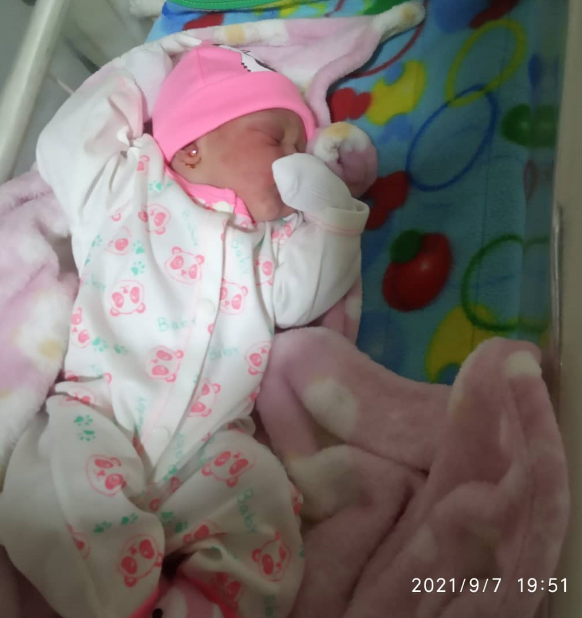 El 7 de septiembre a las 19:00 pm horas, bajo el signo de virgo, nació mi nueva sobrina con una estatura de 51 cm y 3.500 Kilogramos a través de una cesárea, todos pensábamos que aun no nacería, pero como bien se sabe estos asuntos por lo general nunca salen como se los tienen planeados, y el martes recibimos un llamado avisándonos que ya ya ya nacía. ¡Aaaaahhhhh, Dios mio y ahora! ¿donde están? (esta soy yo desesperada).
On September 7 at 19:00 pm, under the sign of Virgo, my new niece was born with a height of 51 cm and 3.500 kilograms through a cesarean section, we all thought she would not be born yet, but as we all know these things usually never go as planned, and on Tuesday we received a call telling us that she was already born. Aaaaahhhhh, my God and now! Where are they? (this is me in desperation).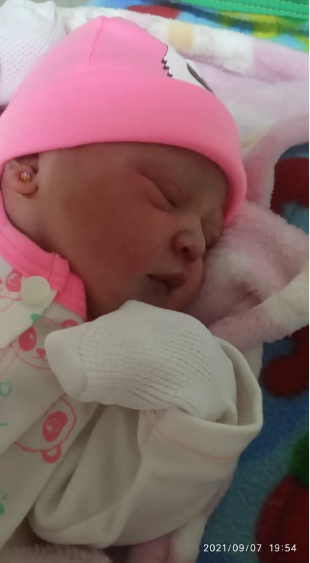 No pude estar hay, las circunstancia no me lo permitieron, las horas fueron eternas, hasta que recibí la primera fotografía de mi hermosa victoria, junto con un mensaje que decía; "tranquila herma, todo salio bien", fue un gran alivio nunca se sabe que puede suceder en un parto natural o cesárea.
I could not be there, the circumstances did not allow me, the hours were eternal, until I received the first picture of my beautiful victory, along with a message that said; "calm sis, everything went well ", it was a great relief, you never know what can happen in a natural childbirth or cesarean section.
Aun no la he podido abrazar, arrullar y apapuchar, estoy desesperada por ir a conocerla, estoy planificando para ir a casa de mi madre y poder disfrutar de mi nueva sobrina y de mi familia.
I have not been able to hug, coo and cuddle her yet, I am desperate to go and meet her, I am planning to go to my mother's house and enjoy my new niece and my family.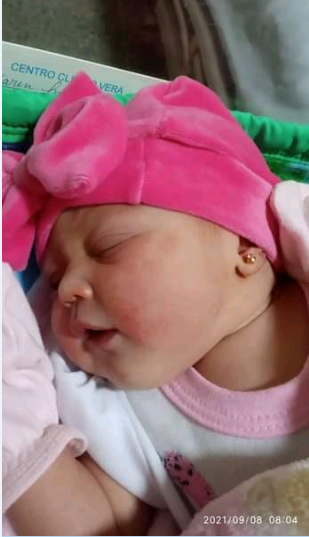 La llegada de un nuevo miembro a la familia puede provocar muchos cambios en el hogar, en la vida familiar, antes de que nazca el bebe, es lógico que los padres dediquen mucha atención y dedicación a los preparativos del acontecimiento y después del parto, la mayor parte de la atención de toda la familia se centrará en cubrir las necesidades del recién nacido, es un acontecimiento que nos mueve a todos, por eso siento que es necesario estar presente, por si mi hermana necesite apoyo emocional y descanso.
The arrival of a new member to the family can cause many changes in the home, in family life, before the baby is born, it is logical that parents devote much attention and dedication to the preparations for the event and after delivery, most of the attention of the whole family will focus on meeting the needs of the newborn, it is an event that moves us all, so I feel it is necessary to be present, in case my sister needs emotional support and rest.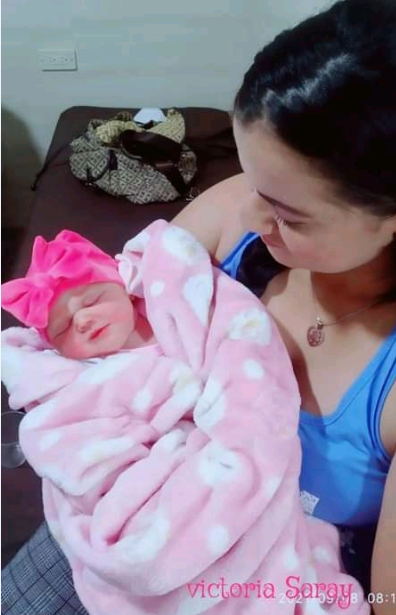 Por ahora se imaginan solo estoy organizando todo para la visita, pidiendo fotografías diarias de mi pequeña y enviando muchos emoticones de amor.
Doy gracias a Dios por esta nueva y hermosa bendición 💖
By now you can imagine I'm just organizing everything for the visit, asking for daily pictures of my little one and sending lots of love emoticons.
I thank God for this new and beautiful blessing 💖.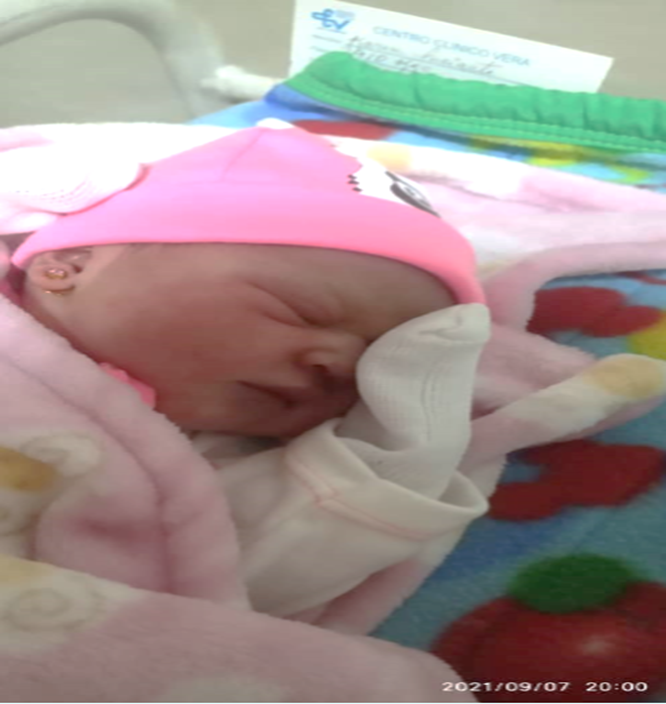 Tía gorda te ama 💖 aquí estoy para ti mi princesa.
Fat auntie loves you 💖 here I am for you my princess.
Gracias por tu visita// Thank you for your visit
Autoria de texto e imágenes // Authorship of text and images: @cirangela
Traductor// Translator https://www.deepl.com
---
---