The Coffee Shop Prompt: No. 1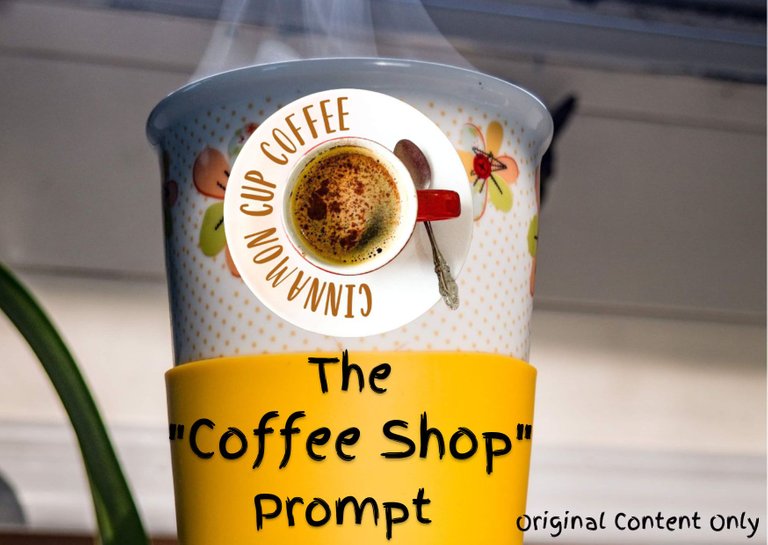 ---
Introducing the "Coffee Shop" Prompt
Cinnamon Cup Coffee is always buzzing with events, as we like to keep things fresh and vibrant.
So, with that, welcome to our newest blog prompt with a difference.
This is your chance to feature coffee shops in your community, or anywhere in the world.
What makes this prompt different from all other prompts/events hosted by the community, is that this requires stories about "real" coffee shops that you have visited. Therefore, only original photos that were taken by you (the author) will be accepted.
⚠️ For the entire month of March, #theCoffeeShopPrompt will replace the #spillthebeans and #coffeeconversation events.
WHEN?
Thursday to Wednesday
During this month, a new prompt will be provided on Thursdays, starting at 01:00 UTC and the prompt will be active until 18:30 UTC on Wednesdays.
If any artificial intelligence (AI) photo is presented for this prompt, your post will be muted without notice.
---
RULES
Original Content ONLY (No Fiction, no plagiarism)
Sharp in-focus photos MUST be your own of the coffee shop that you are featuring, NO AI Photos.
Word count of 350 - 1000 words MAX.
Post MUST be in English ONLY
First tag MUST be #tcsp
Post directly to the Cinnamon Cup Coffee community.
Your post MUST be a response to the prompt provided. (Do not use this tag otherwise, do not use the tag for your regular coffee posts.)
Post within the countdown timer
General community rules must be adhered to.
No late entry after the prompt is closed.
---
PROMPT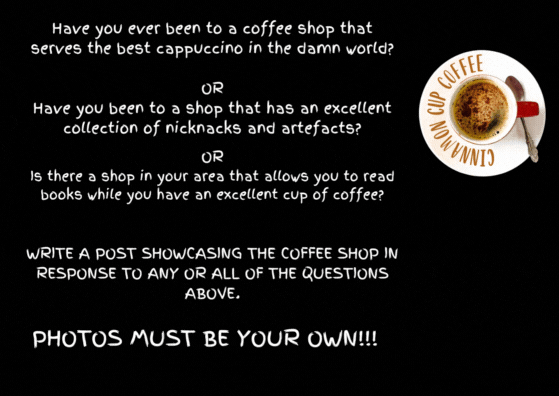 Have you ever been to a coffee shop that serves the best cappuccino in the damn world? OR Have you been to a shop that has an excellent collection of nicknacks and artefacts? OR Is there a shop in your area that allows you to read books while you have an excellent cup of coffee? ✍️ WRITE A POST SHOWCASING THE COFFEE SHOP IN RESPONSE TO ANY OR ALL OF THE QUESTIONS ABOVE. PHOTOS MUST BE YOUR OWN!!!
---
C'mon, peeps!
We are looking forward to seeing some amazing coffee shops from around the globe. Just be sure to follow the rules to a tee, and since this is a new prompt, please feel free to ask questions in the community, if there is anything that you are unsure of:)
Cover photo belongs to millycf1976 and other image manipulated using Canva
---
---
---
TEAM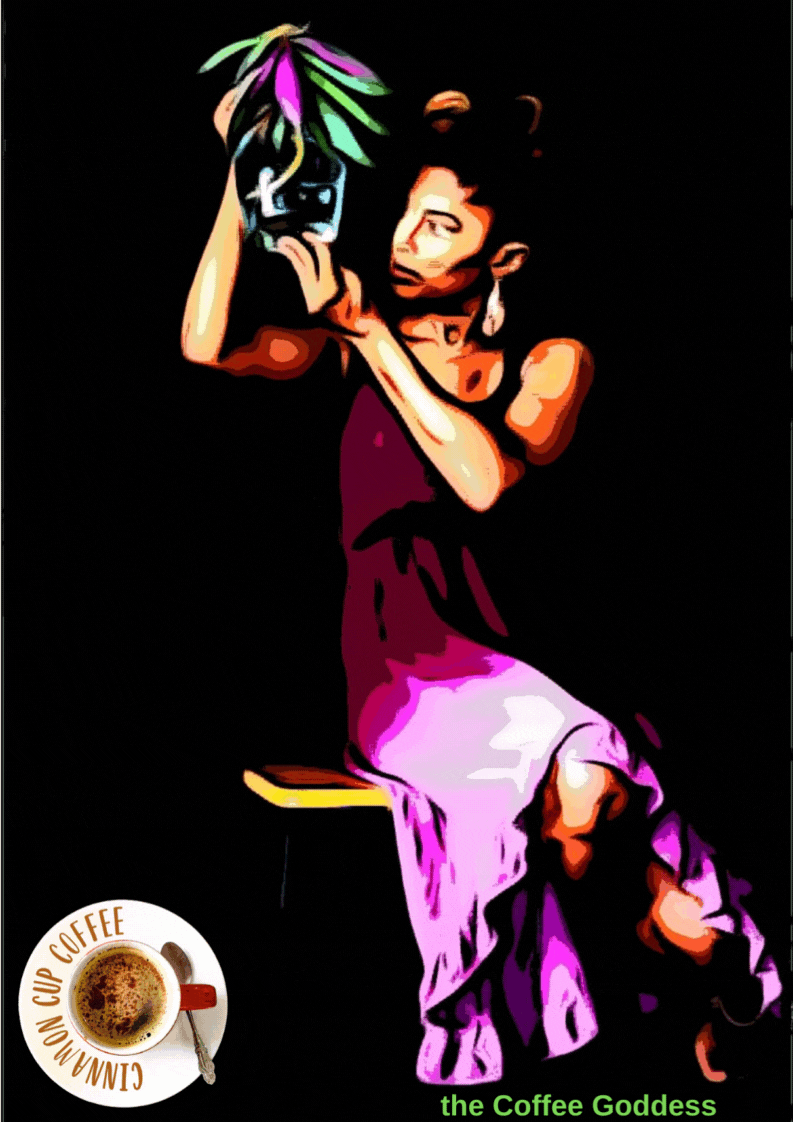 ---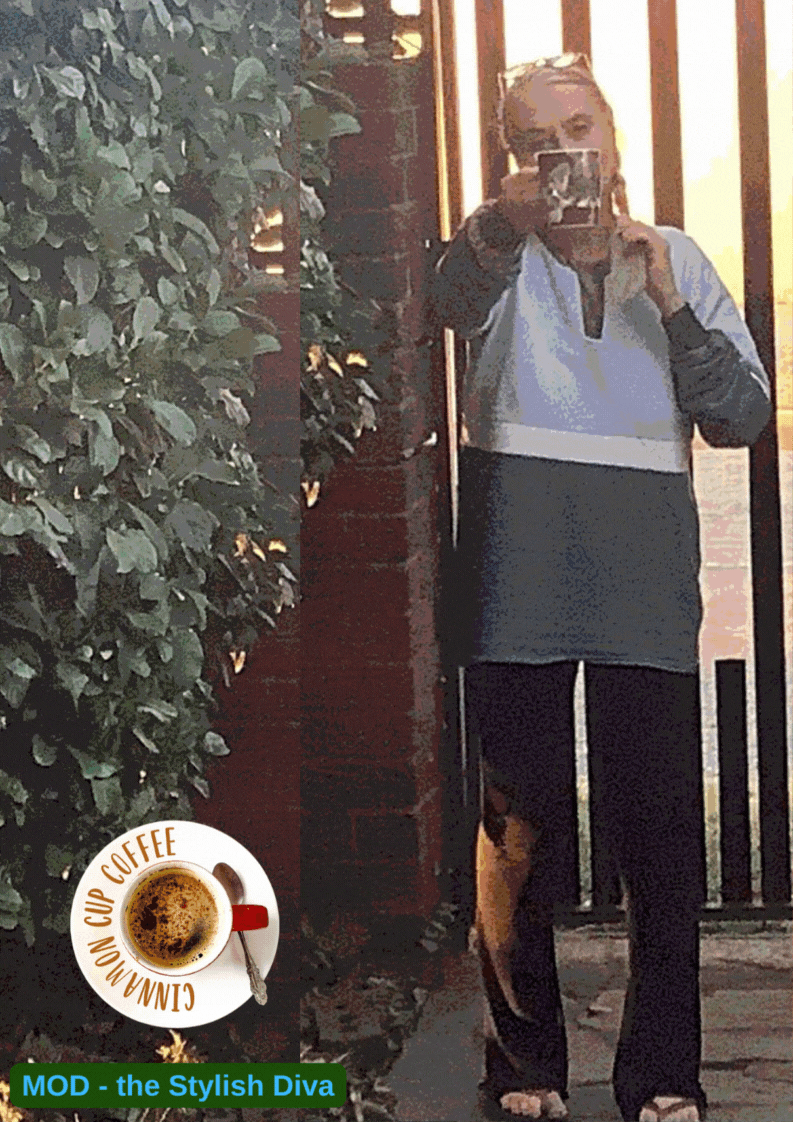 ---
ABOUT US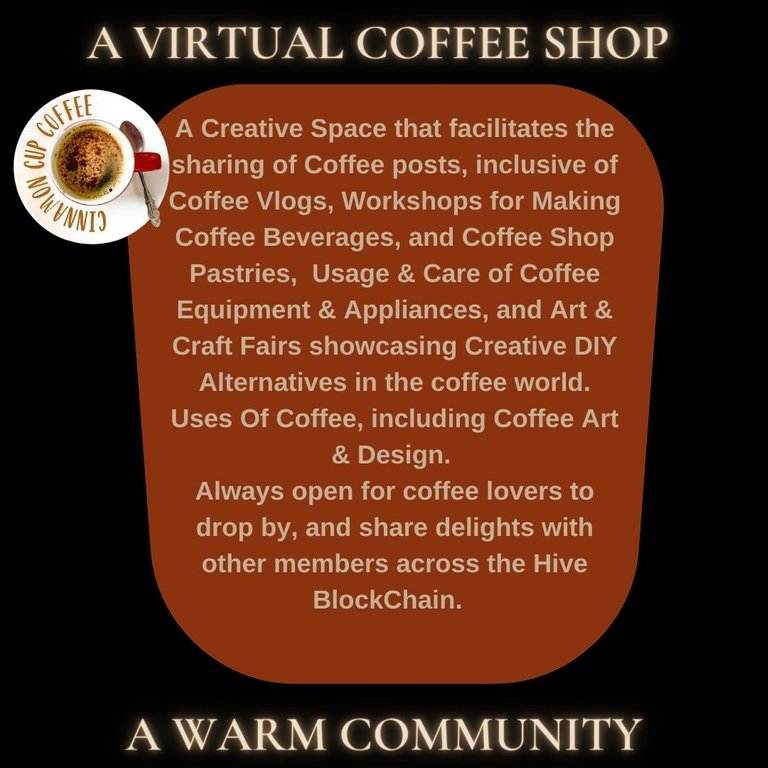 ---
---
Delegations to the Cinnamon Cup Coffee community is welcome, by sending them to @cinnccf or @hive-152524, our community's account.
---
---