Coffee Curation: No. 35

Hello Hive & Community Members
Welcome to 3CsCoffeeCuration.
(Issue No. 35)
A compilation shining the spotlight on this week's awesome coffee posts from Cinnamon Cup Coffee members.
The selected authors share their passion through stories and photos, for their favourite black liquid gold, commonly called coffee, and some special meals that complimented it.
---
👐 In this week's edition you'll find picture-pretty-postcard settings for having relaxing coffee; - A divine Scottish treat of Chocolate cake and ice that you just could not say no to; - Reflections of friendship and coffee that goes way back; - a testimony that having a late cup of coffee with the idea of losing sleep is worth the risk; - and if you've been dreaming of owning a mobile coffee cart, there's a state of the art converted coffee shop available for purchase; - lots of recipes for you to try right in the comforts of your own kitchen; and a whole lot more!
---
Click on the following links for treats to brighten your day, and if you like the stories, would you upvote, reblog and drop the authors comment to let them know.

---
@aswita
An Afternoon in Sipirok, With A Cup Of Coffee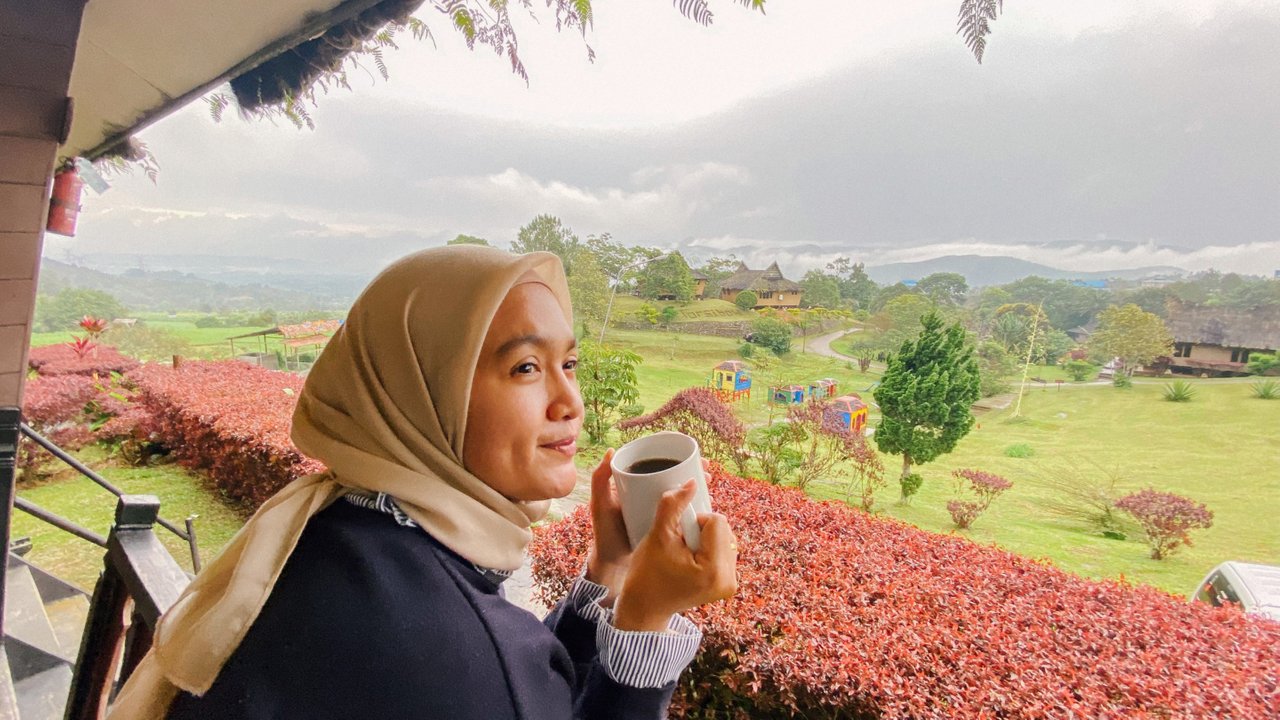 "The first word that came out when I got here was 'I want to drink a cup of coffee while gazing at the beautiful view of the mountains and the clouds scattered around the corner of the eye'. Well, my husband also brewed a cup of coffee with v60, and the coffee used also came from our garden in Sipirok as well. So, it's all happy that afternoon."
---
@tengolotodo
An unexpected naughty treat with my coffee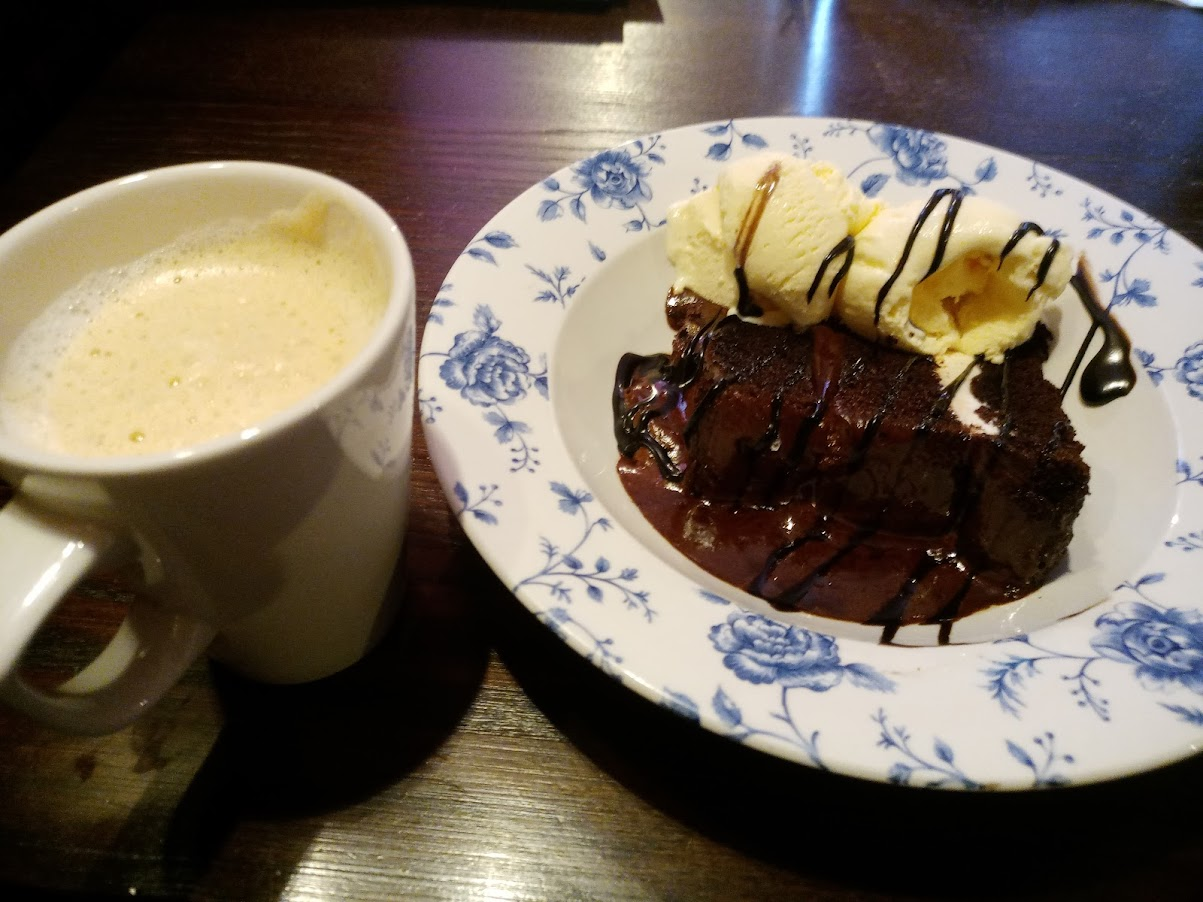 "Whilst looking at the weather, I was conscious of the people at the next booth having a rather delicious-looking steak. I quite often eat here on a Friday, but as I had food at home that needed cooking, I was determined not to be lazy and order food.
One mug drunk and I got up to get another one, the coffee is unlimited and quite a good deal.
However, I could not resist ordering something..."
---
@kakilasak
Durian Coffee, Another Way to Enjoy Coffee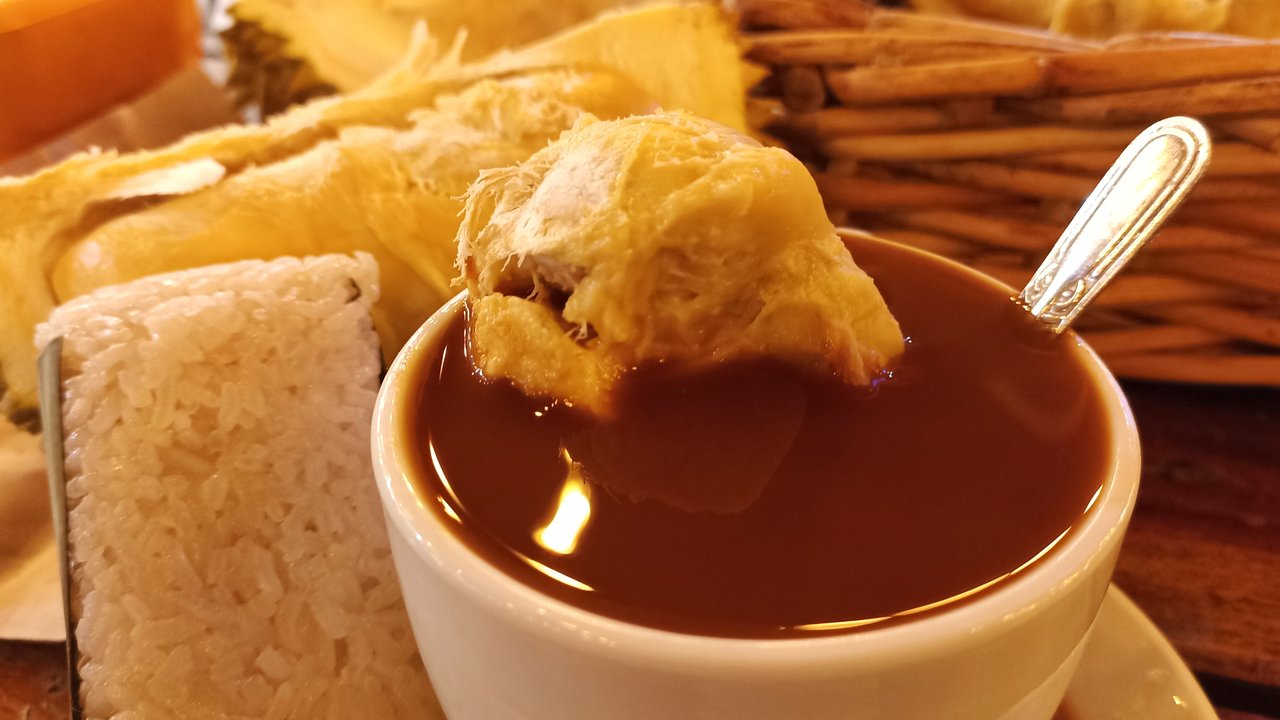 "Most Westerners do not like durian fruit, because of its pungent smell and strange taste. But for Southeast Asians, especially Indonesians, durian is the king of fruits. In the past, durian fruit was the food of kings. Durian, a fruit with thorny skin, has always been a favorite fruit in Indonesia...Yes, Durian Coffee, Another Way to Enjoy Coffee. In the city of Medan, there is a cafe that serves a durian coffee menu, its name is Si Bolang Durian. Curious about the taste? let's follow my story."
---
@andrastia
Decades of friendship - built on roadtrips, nature, milk tart and of course ... Coffee!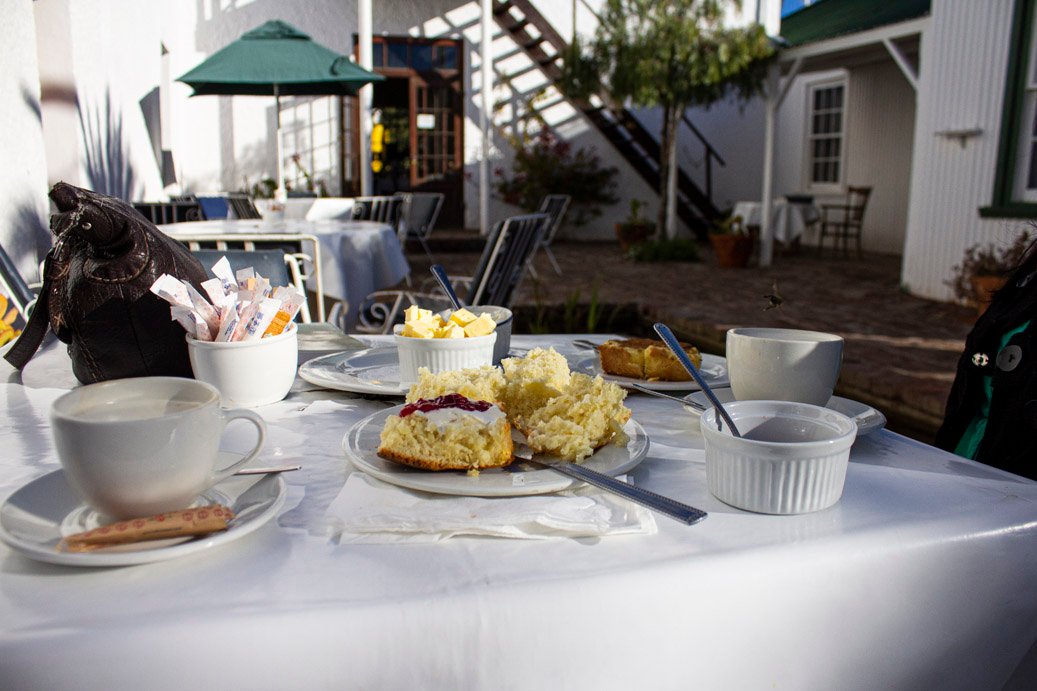 "We were very warmly welcomed to the hotel - the only hotel - and we found a nice sunny spot in the courtyard. We shared stories, small talk, deep conversations, and the latest industry gossip while sipping on fluffy flat whites, accompanied by strawberry jam topped scones and milk tart. Each of these was homemade, super fresh, melt-in-your-mouth morsels and even the bees couldn't resist a taste."
---
@galenkp
Benefit outweighs the risk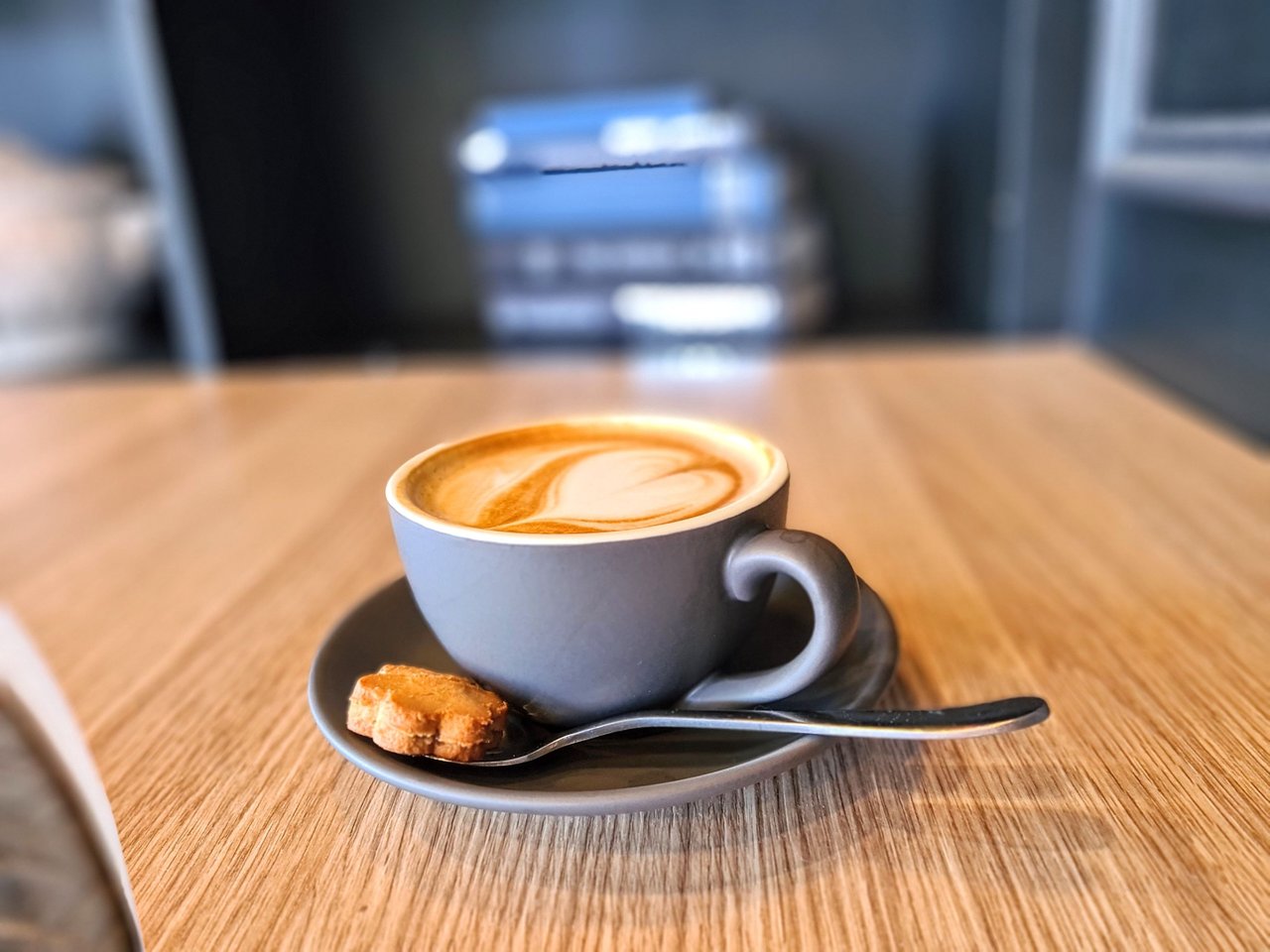 "It's Wednesday today, the middle of the week, and yes, I'm going to hit the café after work, grab a coffee and relax before I head home. It's something to look forward to and is a nice relaxing way to draw a line beneath work and push on into my life; my real life. I think I'm forming a habit and, despite the fact that coffee so late in the day often means I have trouble sleeping, I get so much value from it, and the benefit outweighs the risk."
---
@vanbliss
Why I'm Selling My Coffee Business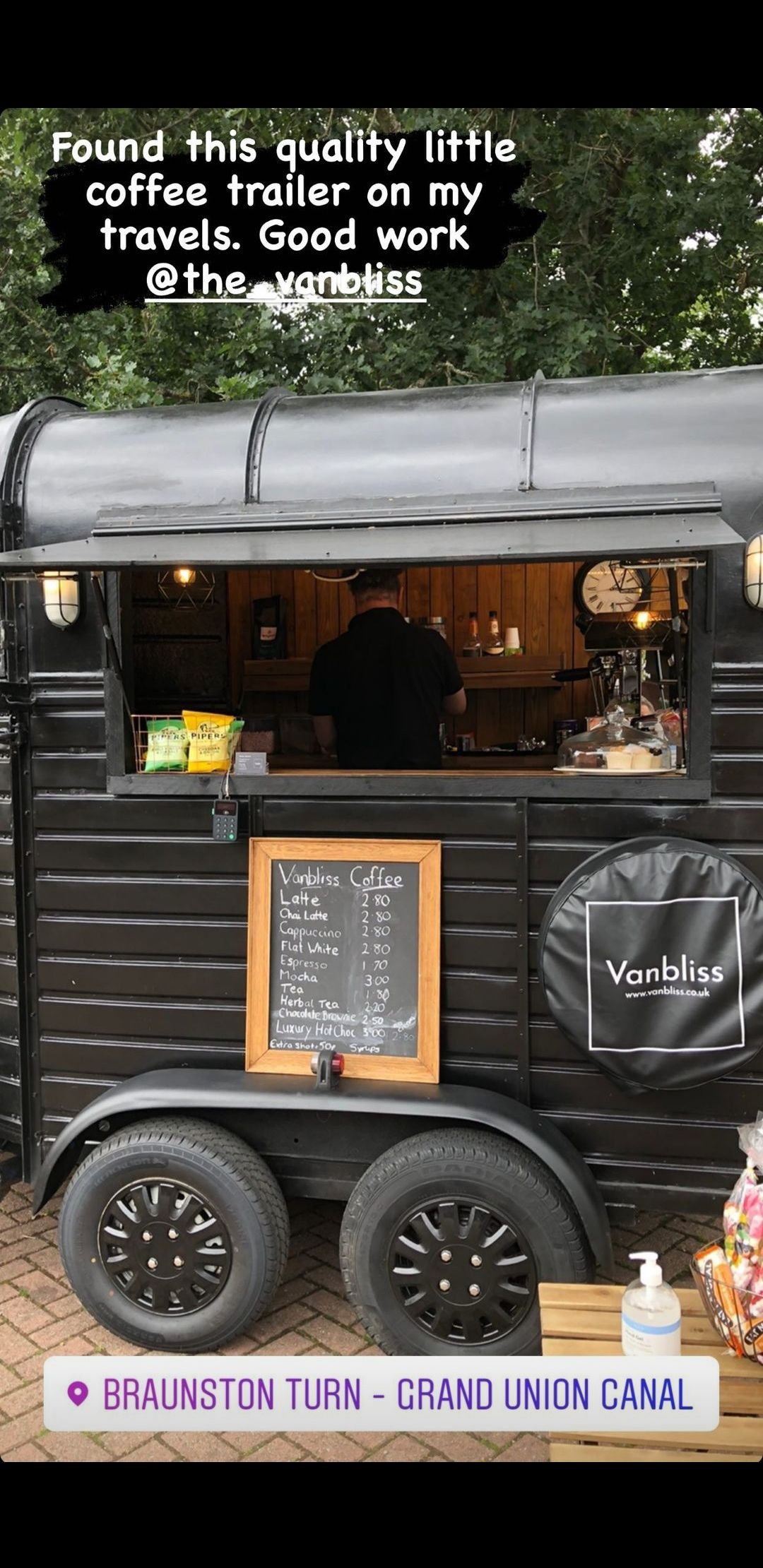 "The answer is a simple one.. I want to go travelling again. In December I decided that 2022 was going to be the year of travel, new experiences, embracing life and living for the moment.. that kind of thing. My plan was (and still is) to travel from Mexico, down through Central and South America to Ushuaia, and then to Brazil for a little while because.. well.. why not?"
---

---
@macchiata
Rudeka : A Coffee Haven For Local Artists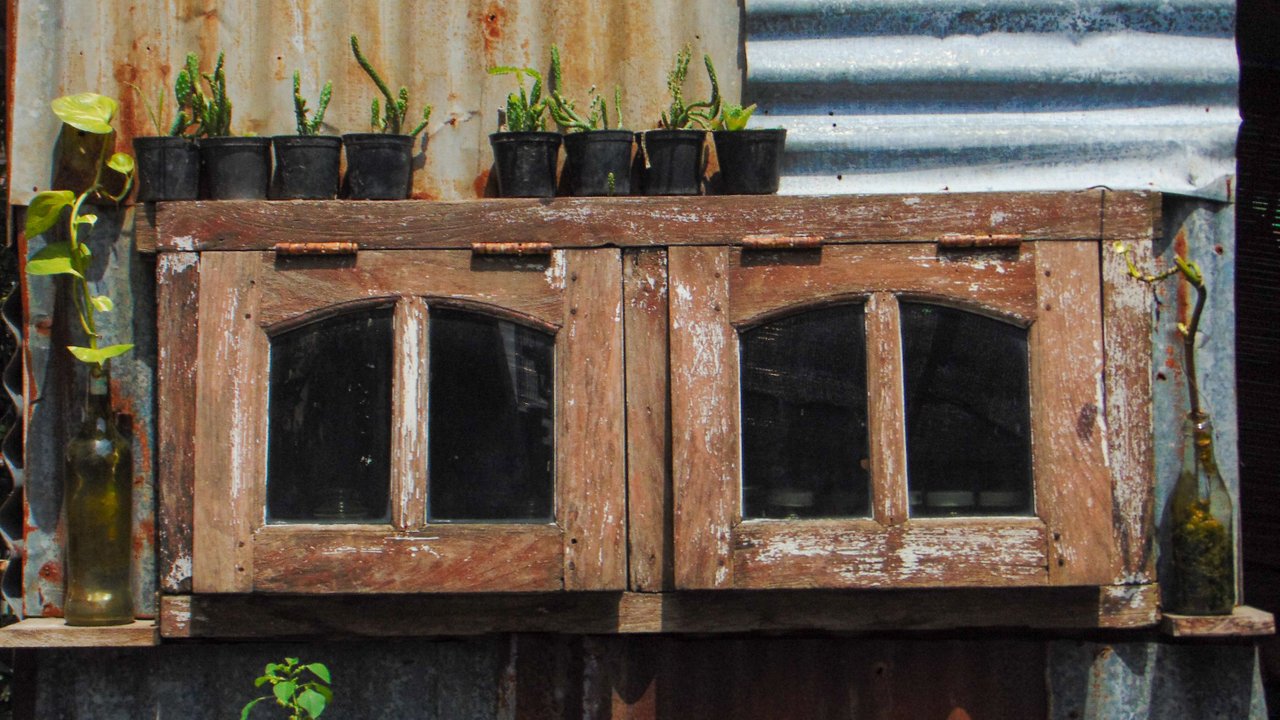 "It doesn't have a fancy interior design nor a colorfully painted wall. But perhaps one thing we all can agree on, it's the creativity of its owner. The owner utilizes used goods to decorate the place from its interior to its furniture. For instance, the table is made from a used wooden door. And the kitchen is decorated with rusty used roofs and windows. Almost everything that you will see in this place is a product of recycling. Additionally, the presence of some cactus and plants adds more biophilic value to the building."
---
@isdarmady
Coffee, Democracy and Public Space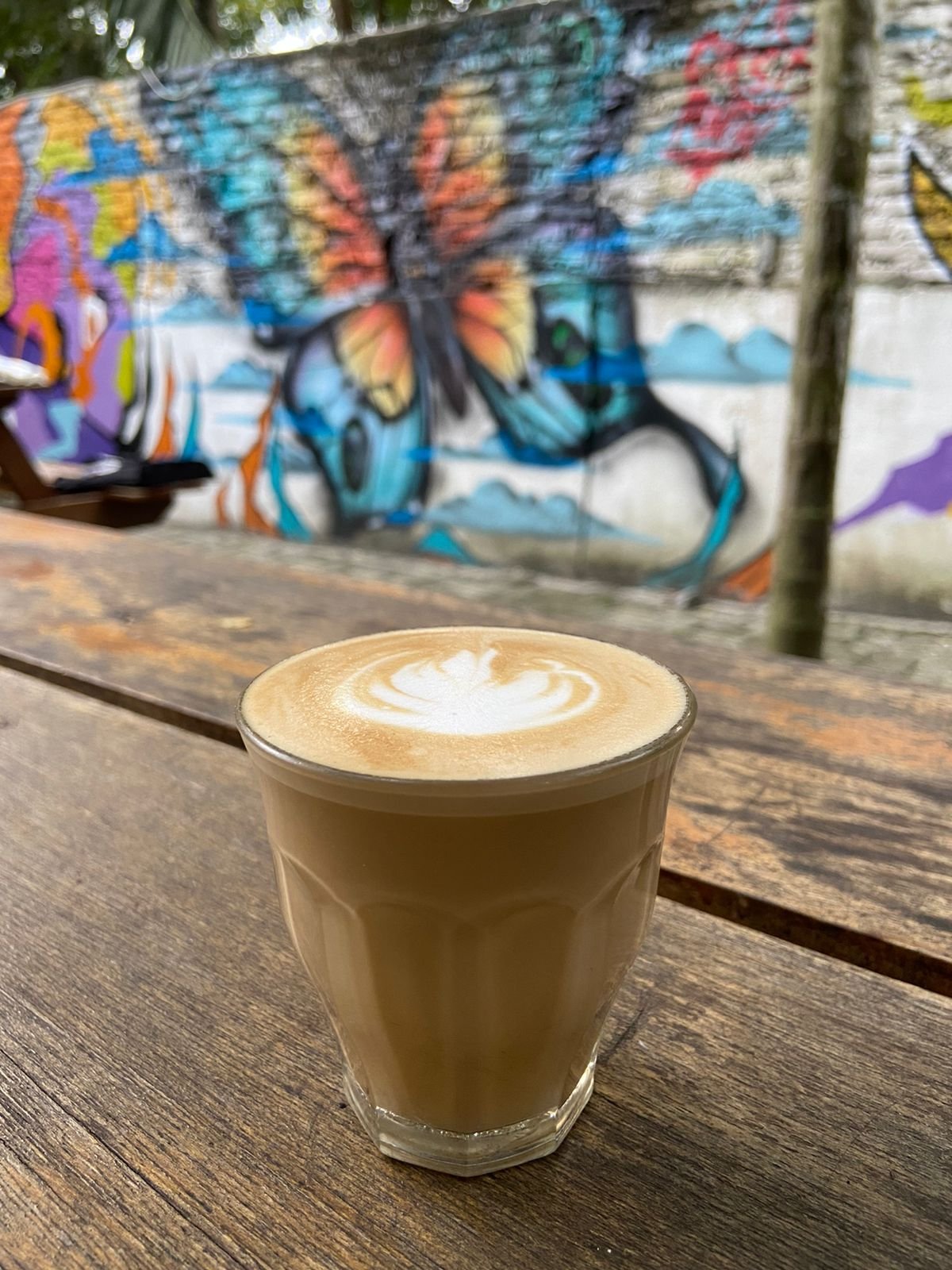 "The current situation has changed, since the reforms in 1998. The dictatorship-era collapsed, and freedom of opinion and expression has returned to Indonesia. The coffee shop has turned back into a public space, everyone is free to talk and express opinions. A cup of bitter coffee and sweetened condensed milk can make the conversation flow more and of course more weight."
---
@inspiringcebuana
TUBURAN CAFE IN TUBURAN, CEBU, PHILIPPINES "FROM SEED TO CUP"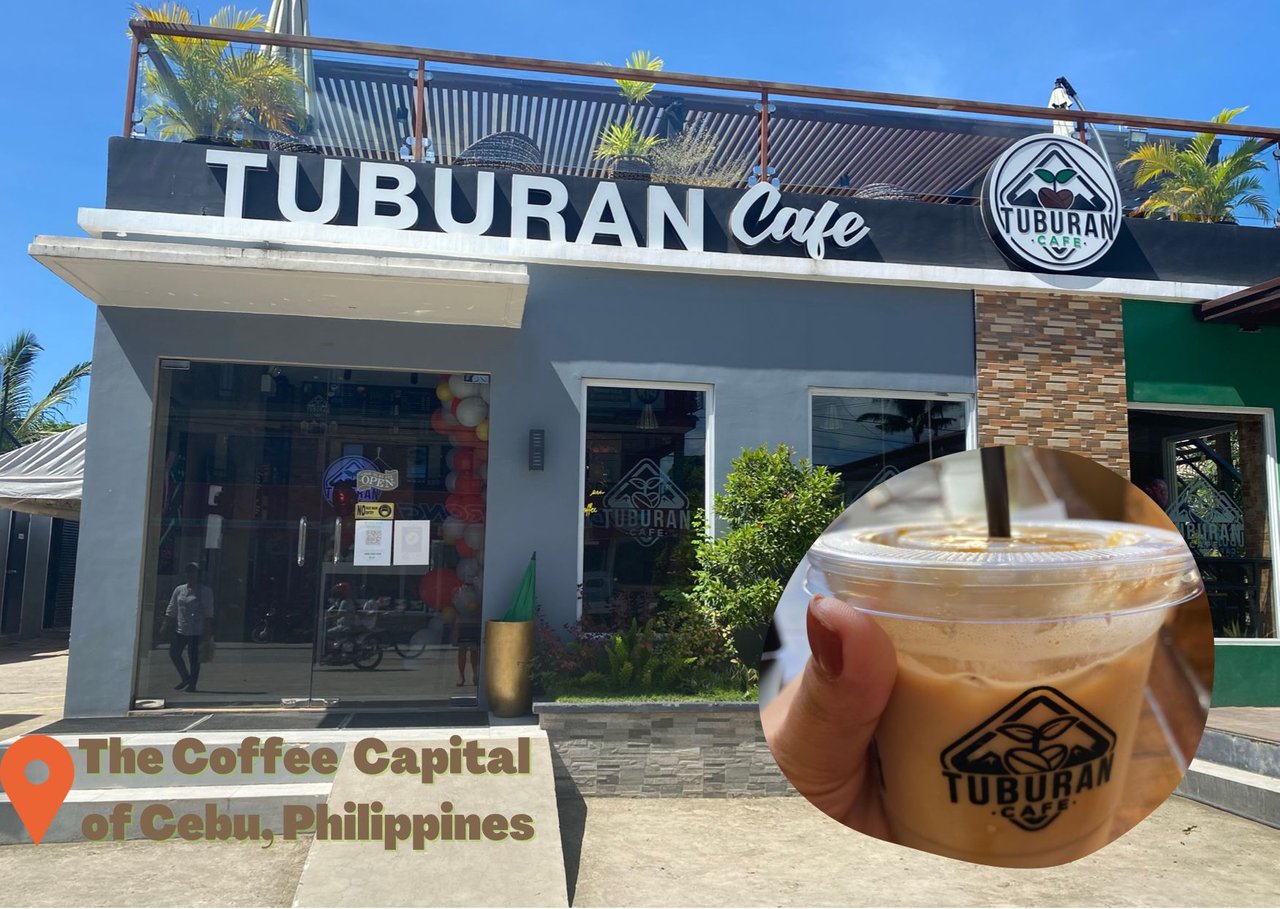 "All the drinks in Tuburan Cafe are made from the "robusta beans" planted at the Tuburan Coffee Farm in Kabangkalan, Tuburan, Cebu, Philippines. Some of the best coffee shops in Cebu orders beans in bulk here in order to give their drinks the best flavors and most importantly to support local farmers. Tuburan Cafe is purely organic and Cebuano."
---
@jessicanguyen
Coffee Racquet of a deaf old man in Can Tho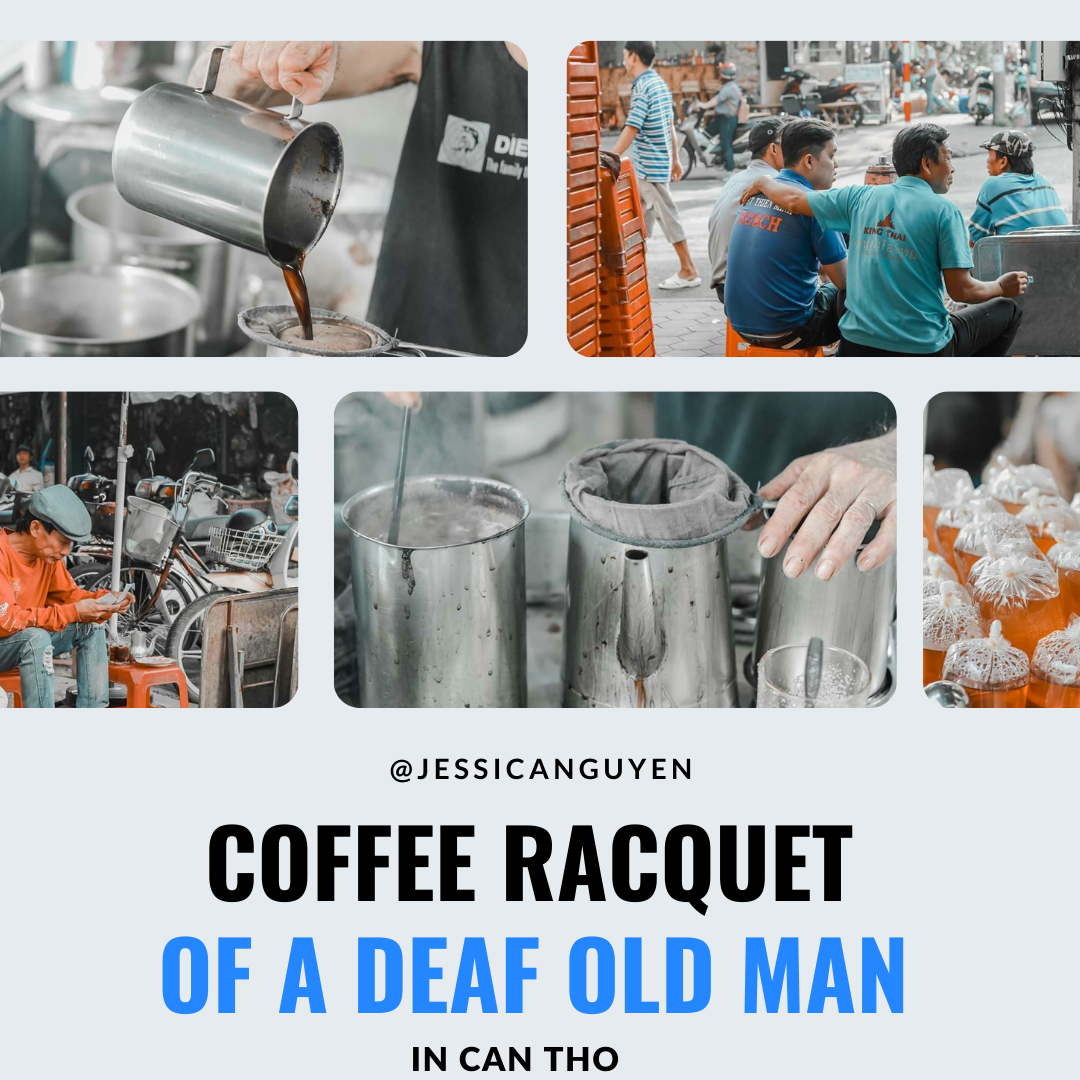 "Coming here, you will admire how to make unique coffee as the name suggests is by means of a racket. Coffee was put into a funnel-shaped cloth racket, round mouth, clamped with zinc at the top and handle, then boiled with boiling water, soaked, and heated on a boiler. When a guest requested, he made old boiling water, filtered it through the racket again, and poured it into a glass"
---
@krazzytrukker
Dead By Dawn - Java Monsters 10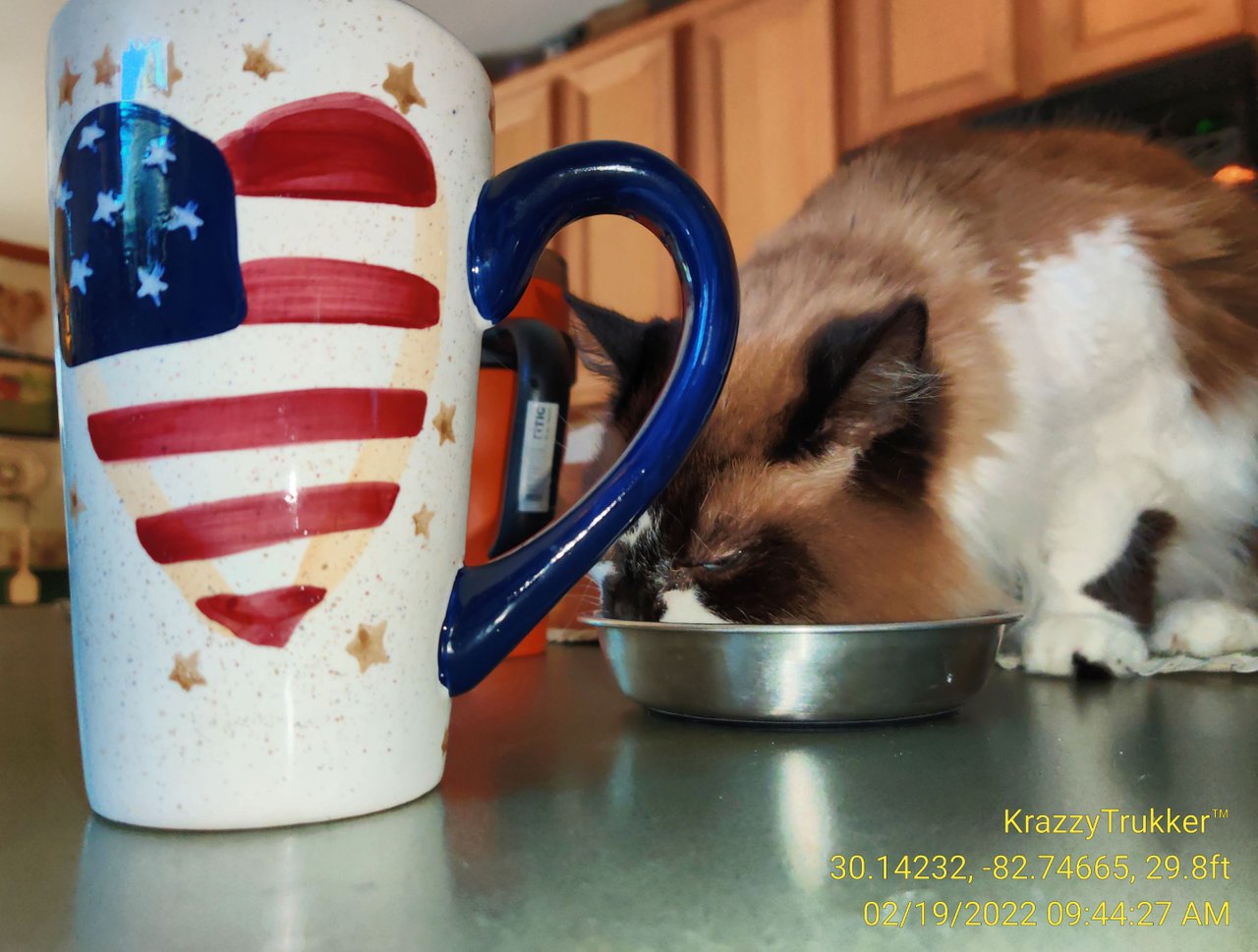 "Throwing grenades one at a time. We took aim and let the bullets find their mark. Shooting them while they were still in the air. High above the Java Monsters. So the contents would disperse and disable many of them. The explosives were laced with Non-Dairy Creamer and Sugar Crystals. We had learned early on that the Javas were destroyed when coming in contact with these substances."
---
@jakim7
Poem inspired by a cup of coffee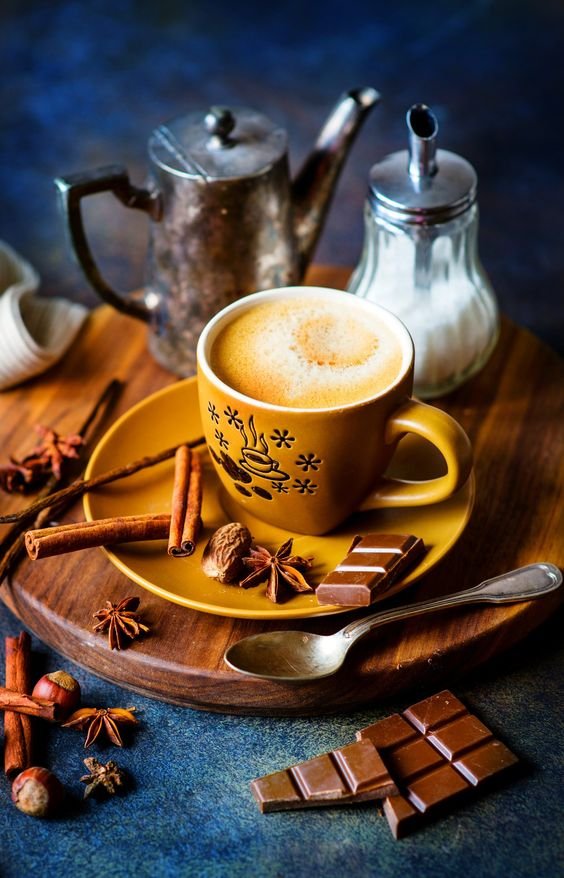 "Like the phoenix you are reborn in our mouth every day sensitizing the senses that sleepy senses wake up from the deadly routine that keeps us tied to a utopian reality ... In each sip of coffee we perceive other worlds hidden to the uninitiated in the art of appreciating you, you are the morning star, the twilight of the sunset, without you, we would not know what to do."
---

---
@marcosmilano71
Wonderful walk ☕️ 🍰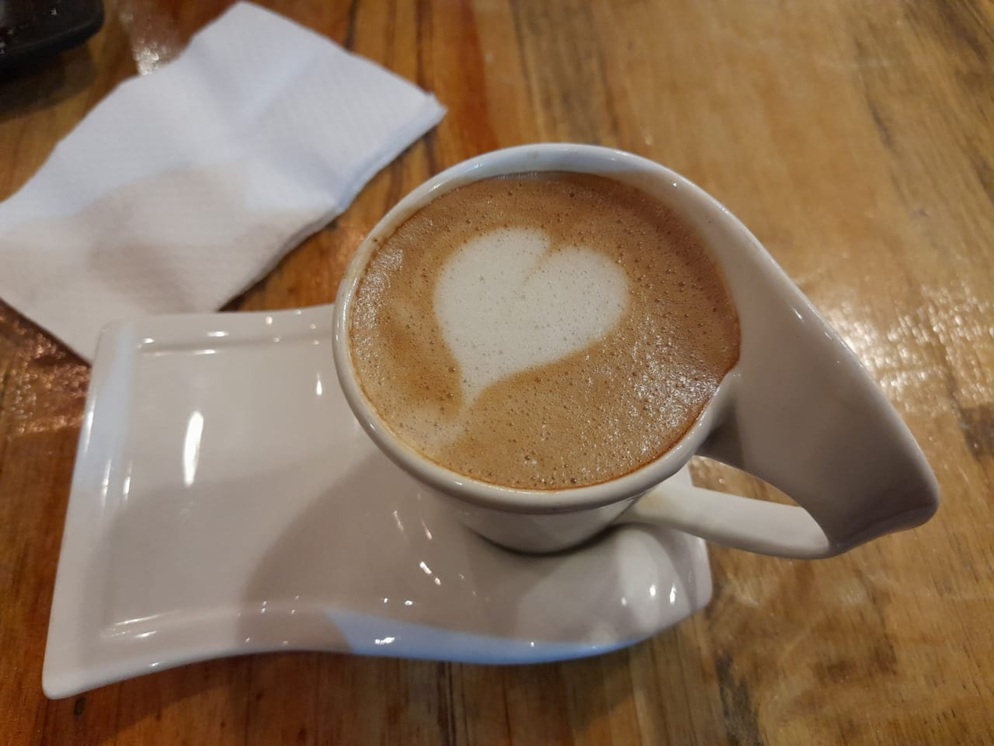 "Although the time passed very quickly we made the most of it; We had a pleasant time, the beautiful ladies who accompanied me chose the sweet and the drink of their choice, I tasted with pleasure a delicious Creole Golfeado, with the predominant and unmistakable traditional Venezuelan flavor, the sweetness of the papelón and the salty contrast of the white cheese grated that covers it, accompanied by a rich coffee (dark brown) that gladdened my soul and filled my spirit."
---
@olgavita
Georgian Khinkali, Pakhlava and Cinnamon Coffee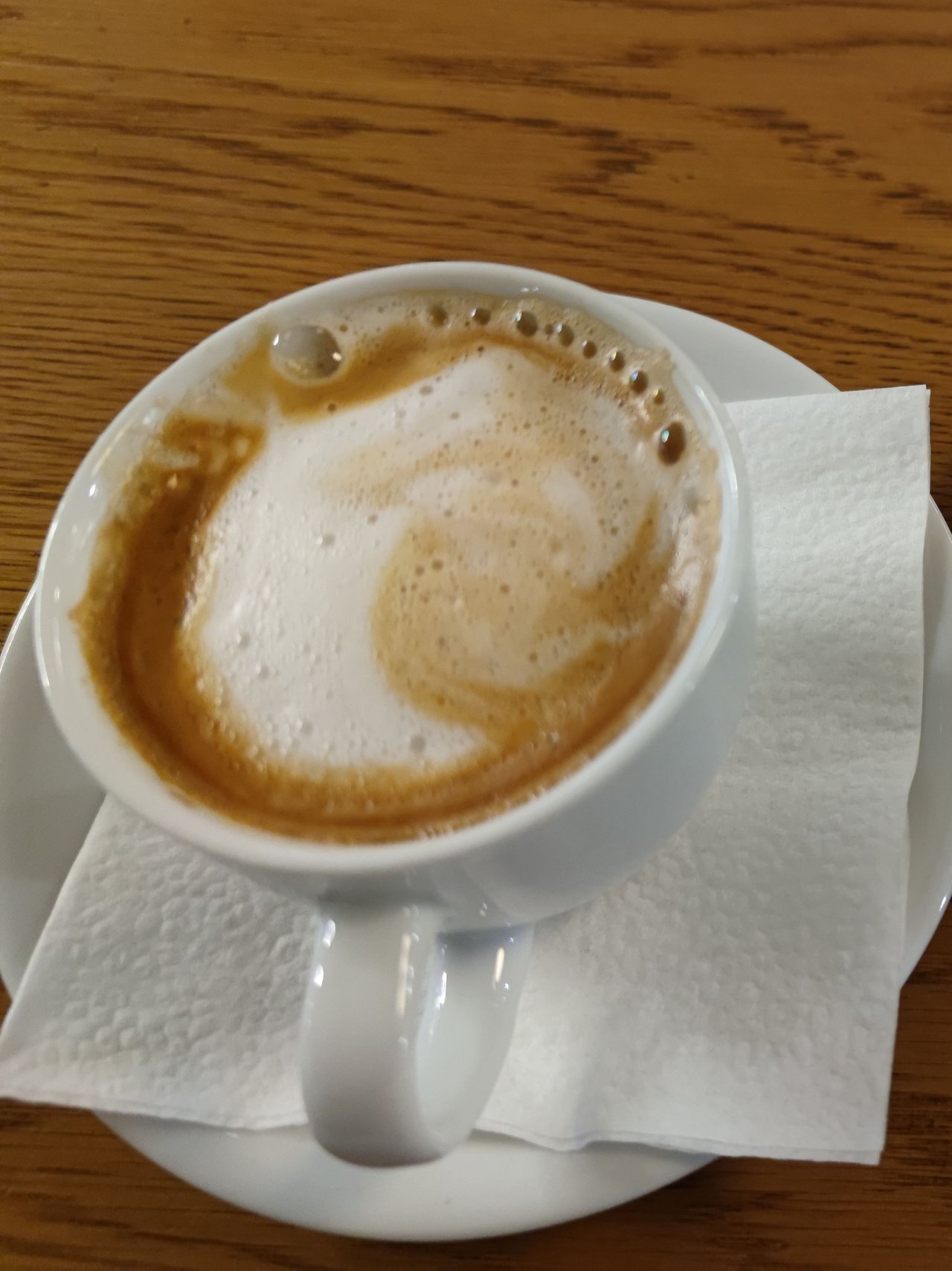 "For dessert we had another traditional Georgian delight - pakhlava with cinnamon coffee and jasmine tea. I know that it is popular in different countries and can be cooked different ways. In that taverna pakhlava was extremally delicious, full with chopped walnuts and spiced honey-lemon syrup. "
---
@fruityfruitz
Exploring Jupiter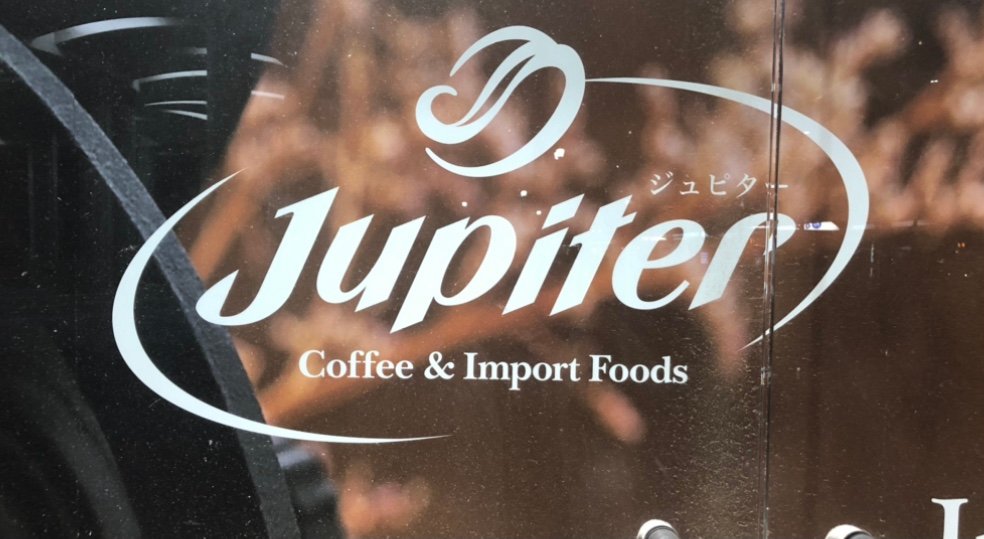 "As I continued to explore, I saw so many snacks, chocolates, spices, oils, beverages, grains and so on. They were from different countries. Then…some other stuff grabbed my attention. I saw "coconut" and "hazelnut" coffee. Was I going nuts? "
---
@gamichelle
I love the combination of cinnamon and good coffee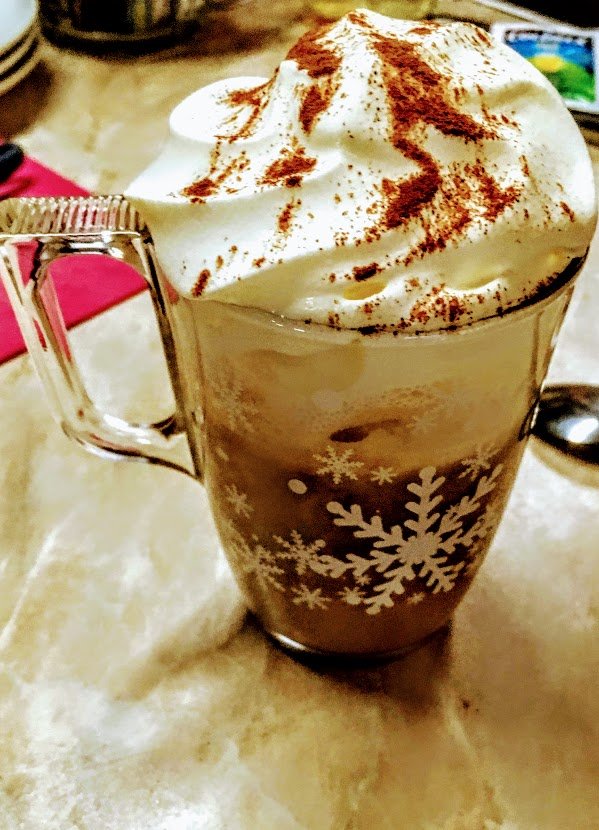 "One day on a weekend when there wasn't much work, I got the idea to try this combination of coffee and coconut vodka. So in the photo below this text you can see my experiment. Contains 0.02l espresso, 0.02l Finlandia Coconut, a little whipped milk and a little cinnamon to garnish."
---
@mdosev
New delivery with a brand new coffee in the box. Dabov Specialty Coffee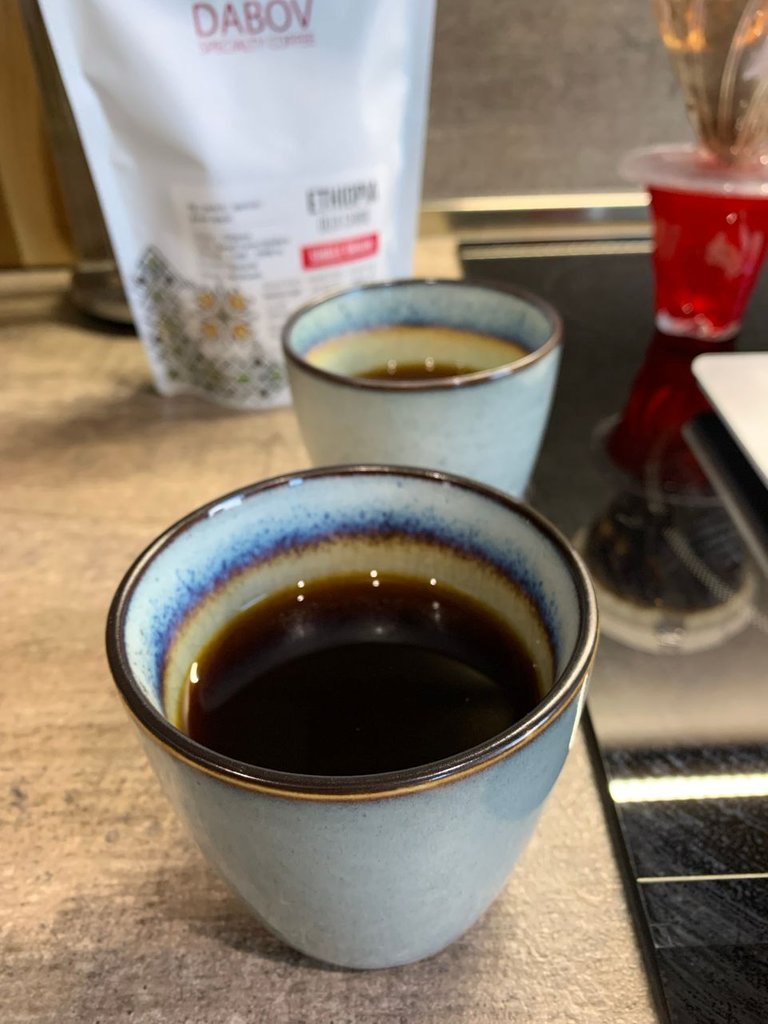 Ethiopian coffees always tend to be different and very flavorful. If they are grown with love and great care, the result cannot be bad. And yet, every coffee plantation gives different coffee "cherries" which has to be very carefully selected after being picked and dried.."
---

---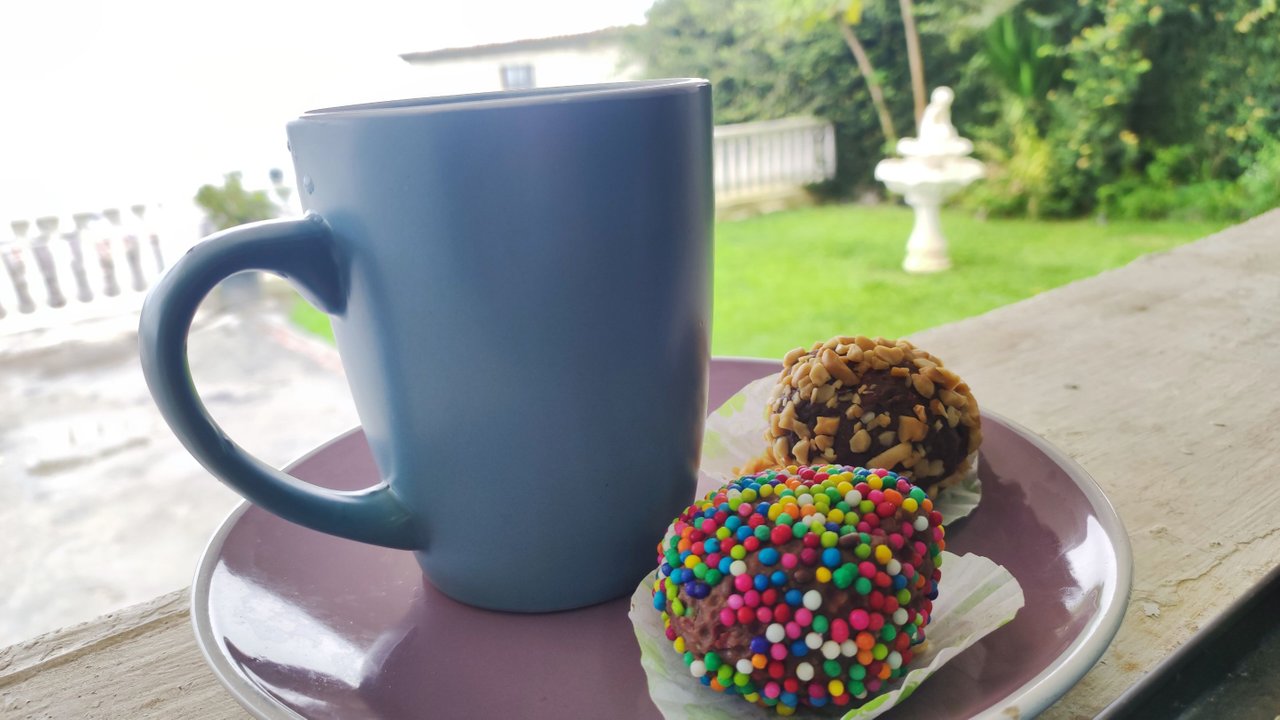 "The morning coffee accompanied with truffles brought back beautiful memories of my childhood, coffee has always been in my life since my grandmother gave me coffee with her finger from an early age."
---
@cami.rojas
Affogato: easy, fast and my way| Step by Step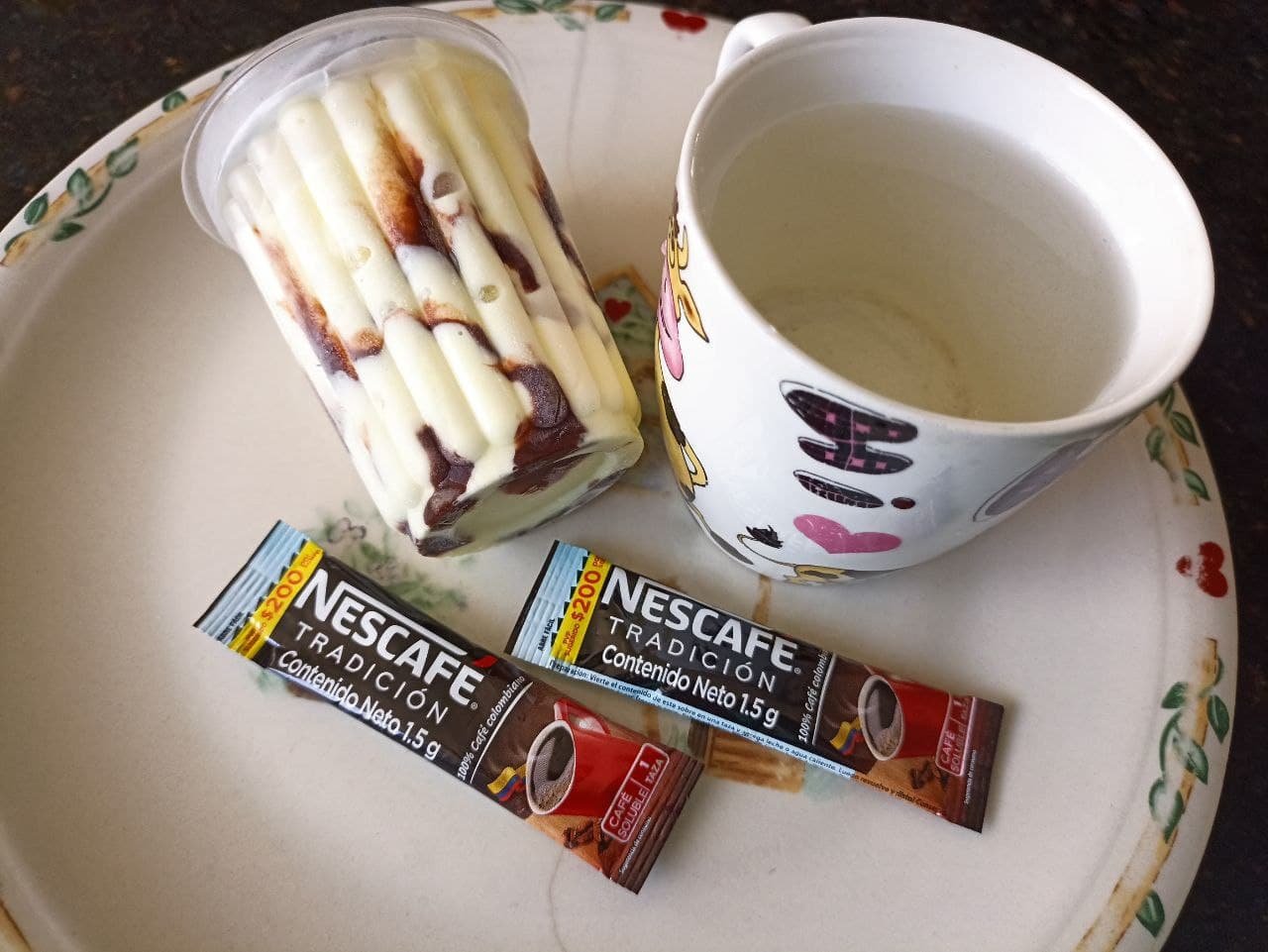 "What I like the most about this recipe is that you don't need big ingredients to make it, not even tools because we don't even need a blender, I love to make it this way manually because it is simple but delicious"
---
@wendyth16
Delicious Dalgona with homemade chocolate milkshake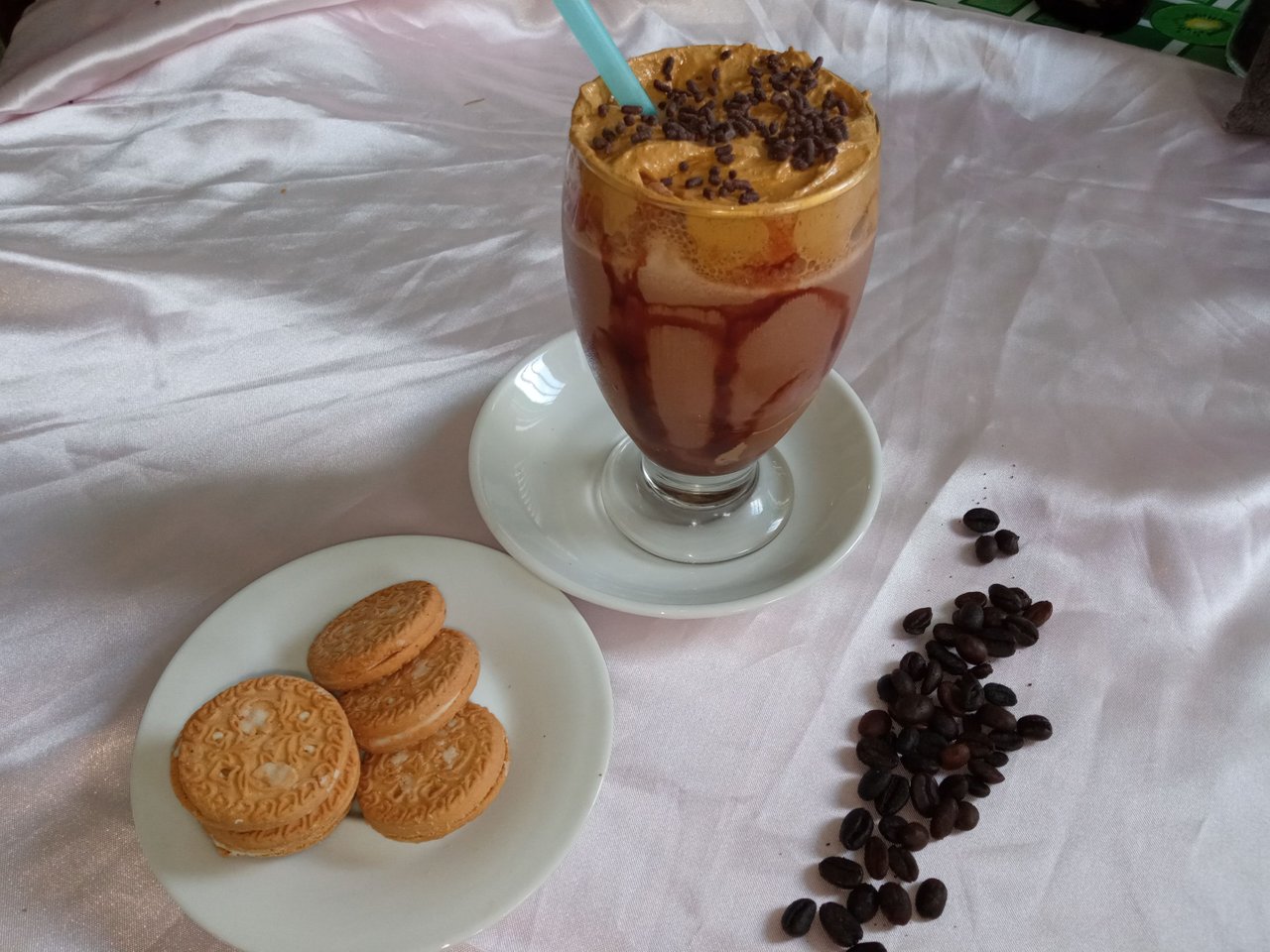 "In these days of pandemic is when we most want to prepare new recipes, plus this preparation was put more in the top in this time of virus, so for the first time I will make a type of cold coffee called Dalgona, delicious for its creaminess, commonly prepared with only four ingredients, but today I will add chocolate to give it a touch more flavored and I also love chocolate."
---
@daysiselena
Delicious Coffee Quesillo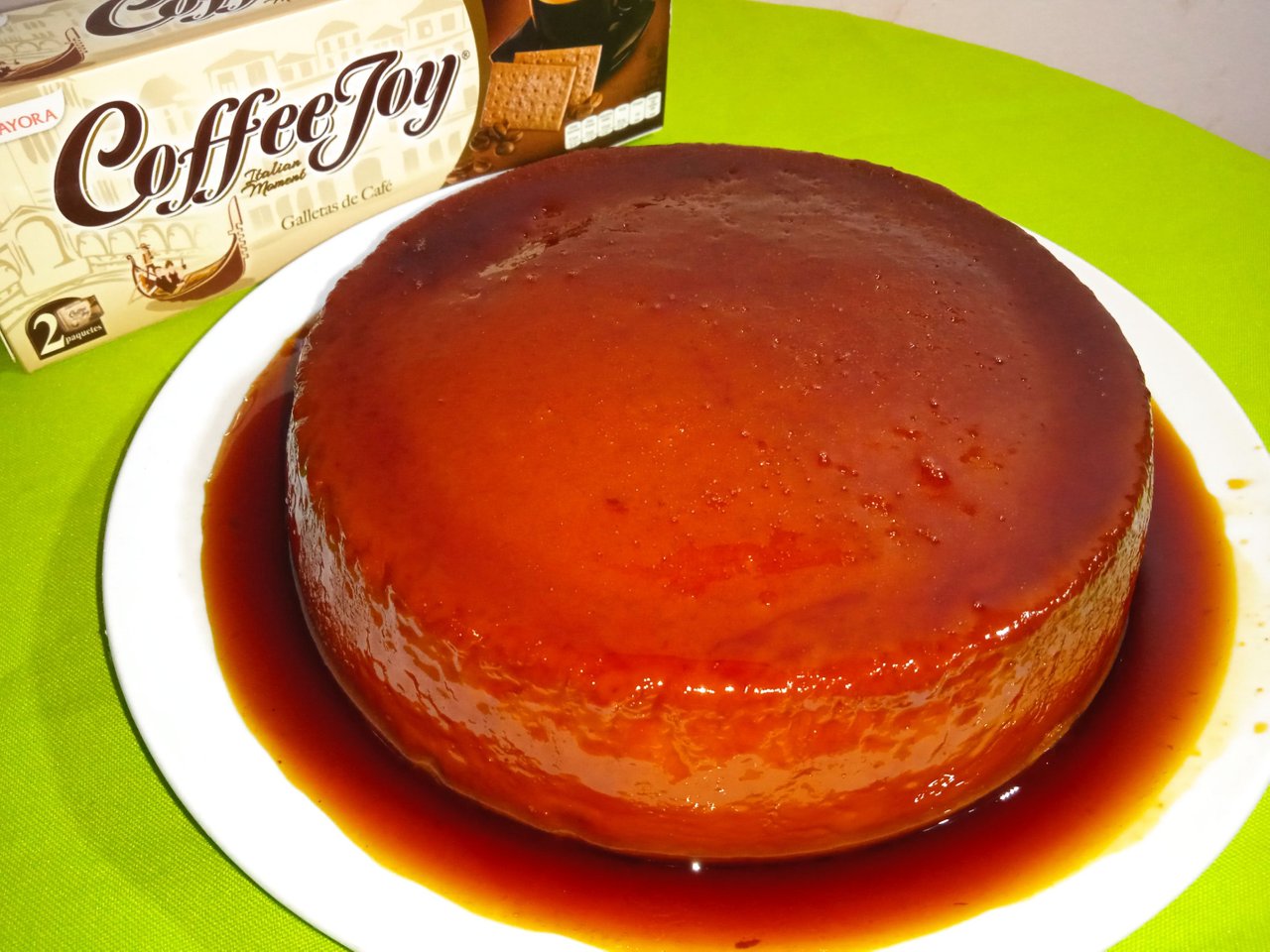 "I think that coffee gives me energy so every morning when I get up I take my cup of coffee, as quesillo is one of my favorite desserts so I combined it with my favorite drink and the one I consume most during the day coffee. The quesillo is a traditional dessert in my country, its relative is the flan, but I can tell you that the quesillo is present at birthdays, it is very easy to prepare and takes few ingredients."
---
@fabian98
Mochaccino & Barquillas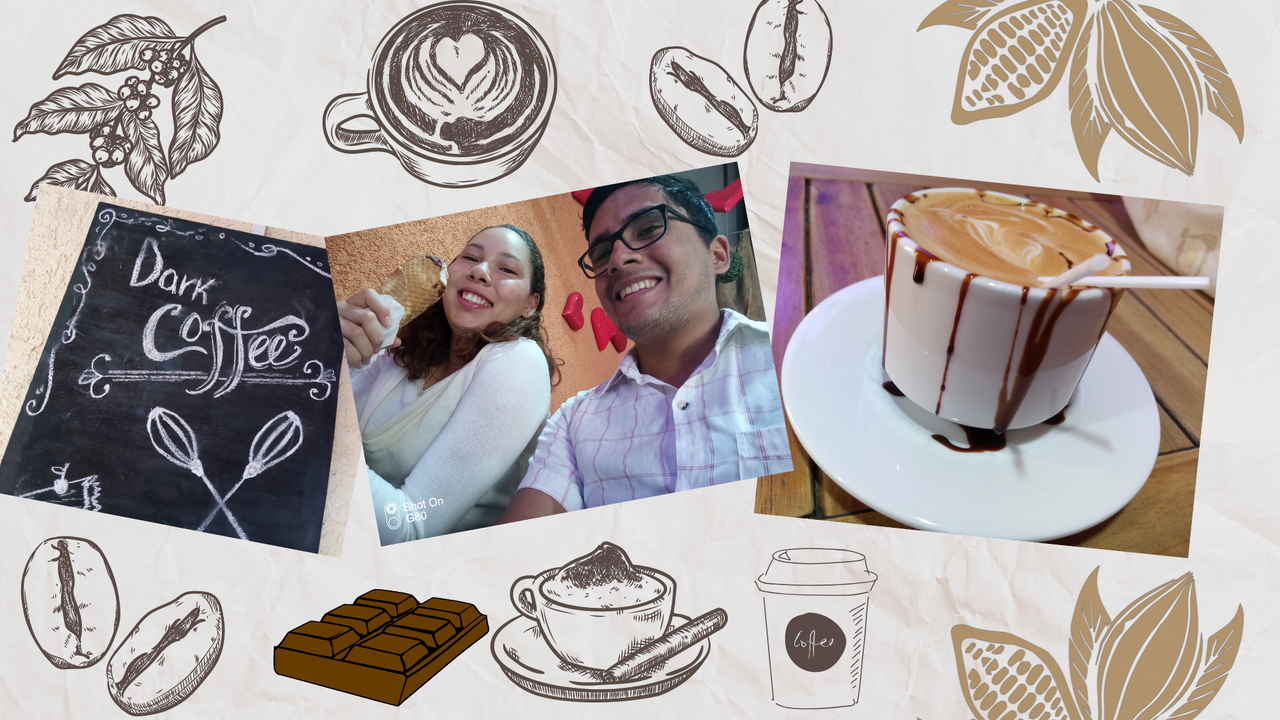 "Yesterday I went with my beloved wife to do the shopping for the week, and since I know that the stress and pressure we have been going through affects her much more, I wanted to please her and give her a special moment to renew her strength. So we visited Dark Coffee again after shopping to try new exciting flavors of coffee, this time I ordered a delicious Mochaccino and my wife ordered a Barquilla, as it was getting very hot (about 34 degrees Celsius) and she wanted something refreshing."
---
@zonia-v
COFFEE AND OREO FRAPEÉ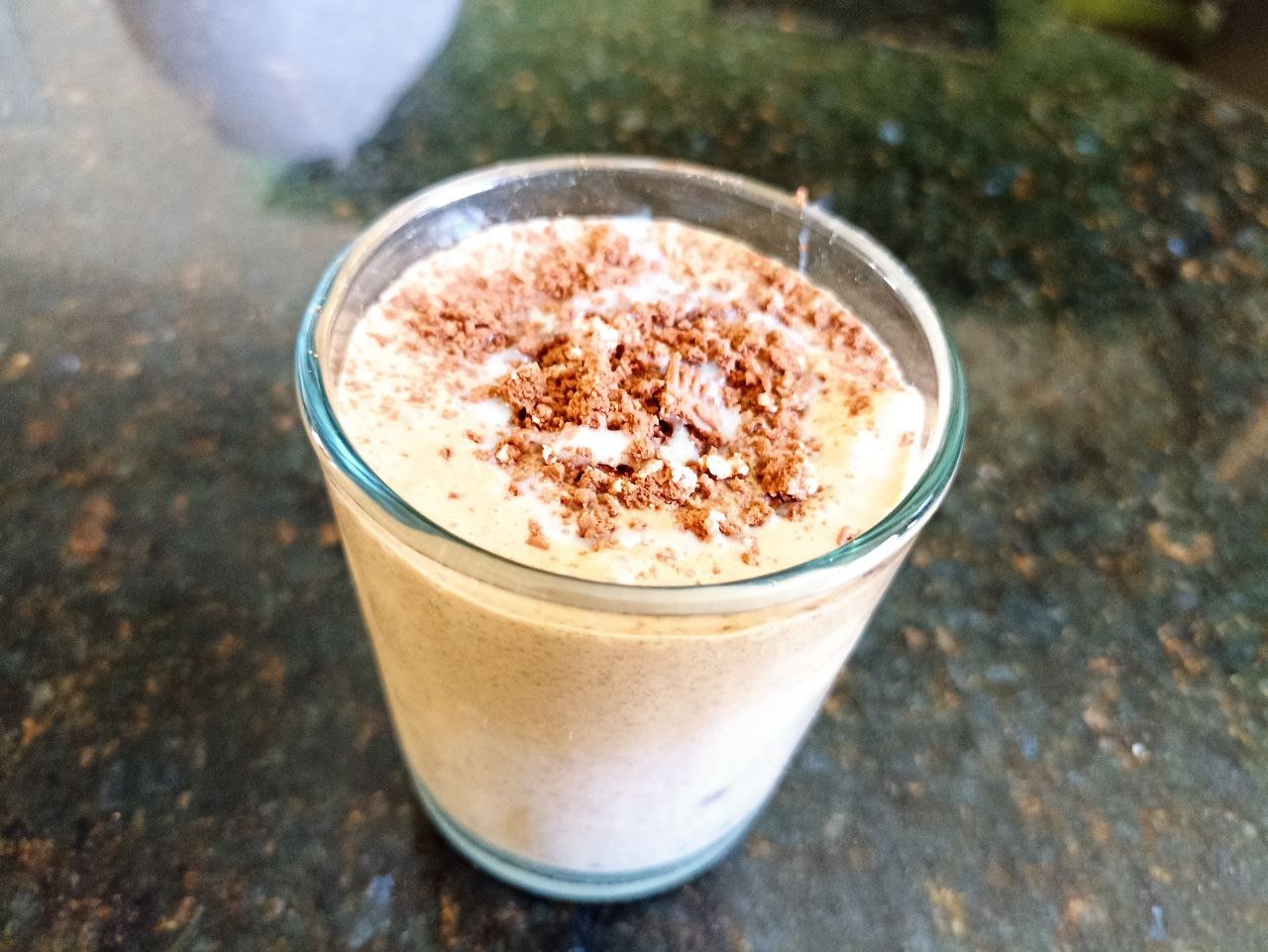 "I make use of some simple ingredients and an easy elaboration of what I have called Oreo and Coffee Frapeé, this particular recipe and as you can see in its elaboration combines two unique flavors such as chocolate and coffee."
---
@bearmol
Spring 🌸🌸Specials at Starbucks (Japan)_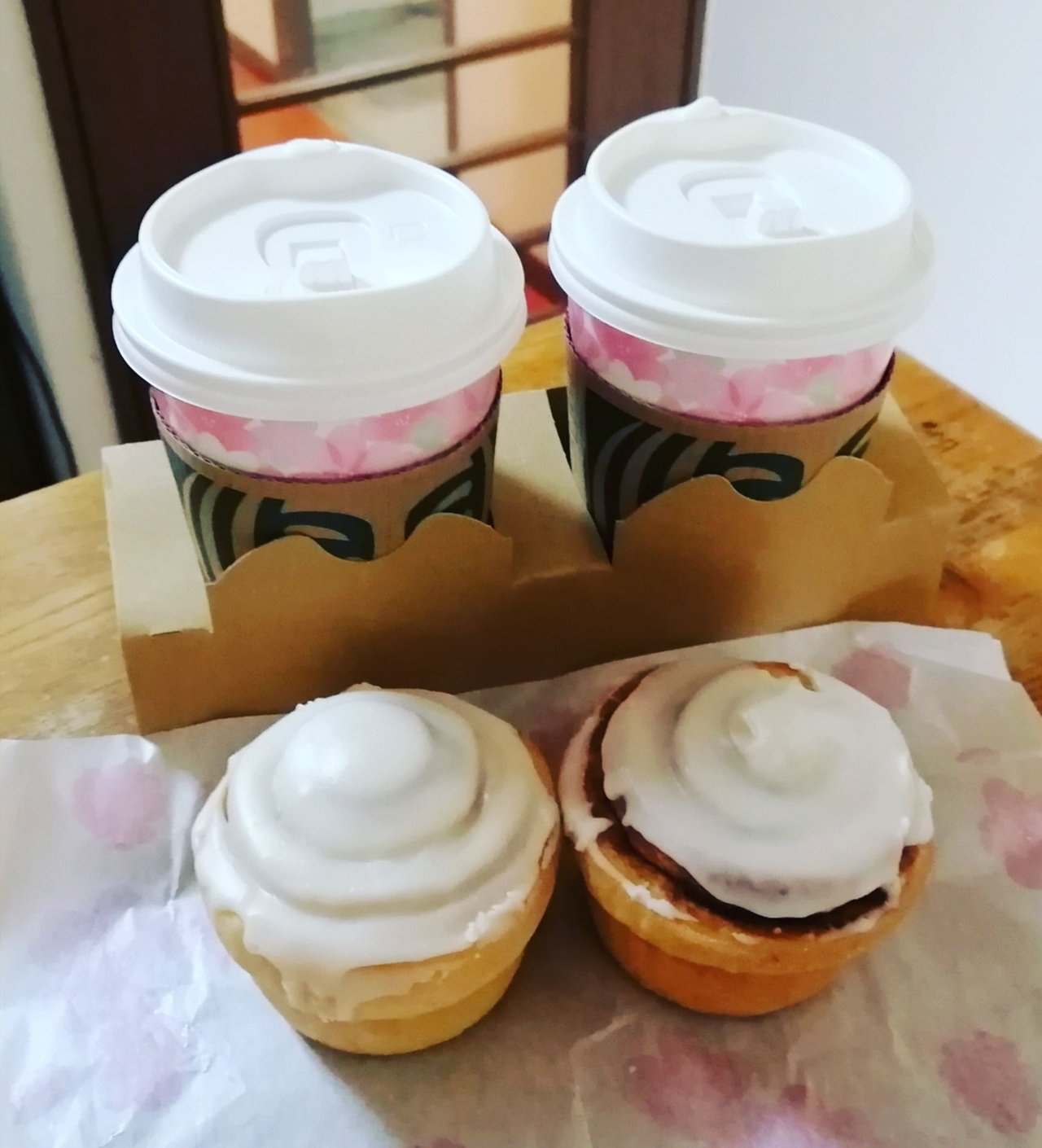 "While waiting to collect my tea the, I observed as a member of staff prepared a cup of coffee with a cherry tree decoration on top. She made it using chocolate cream for the branches and pink colored sprinkles 🌸🌸 for the leaves."
---
@asasiklause
GRATEFUL FOR BLISS CAFÉ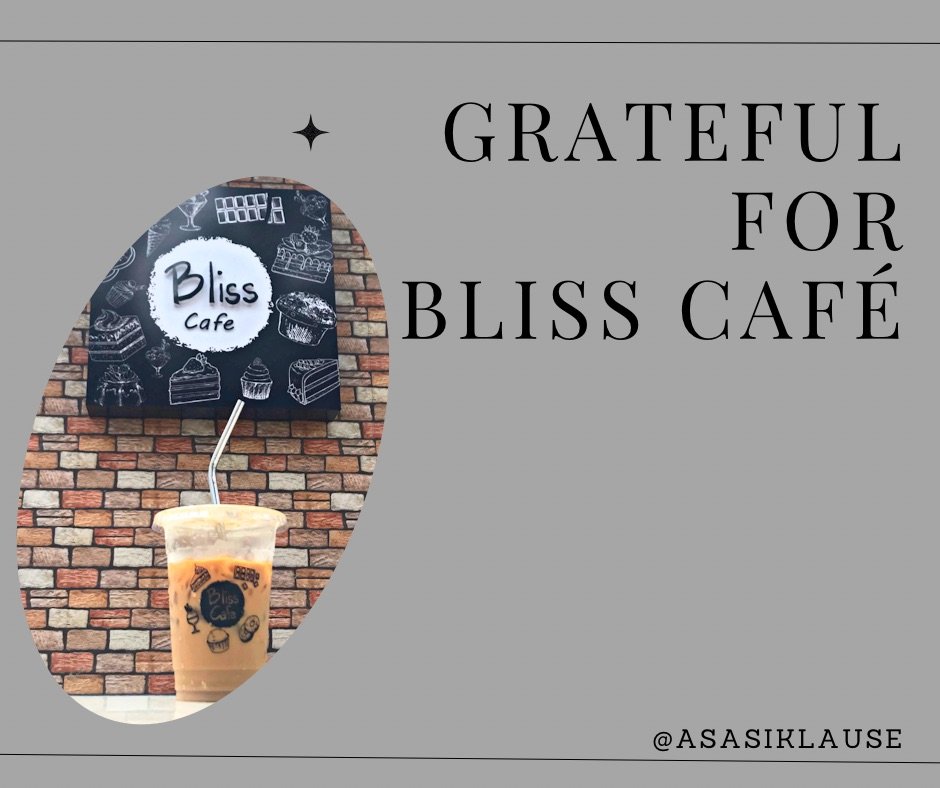 "I love to order their Blended Matcha, Iced Latte, Iced Vanilla Latte, Italian Pasta, BBQ Fries, and hot teas. The owner of the staff are very friendly and they always call me and my friends by our names. A lot of my friends have been there already and we made it a place to catch up, work, talk about life and meet new people around our area. We are extremely grateful for the time we spent there, the stories we shared, and the level of productivity whenever we are there."
---
@leelektrik
Breakfast Meetings Are Bomb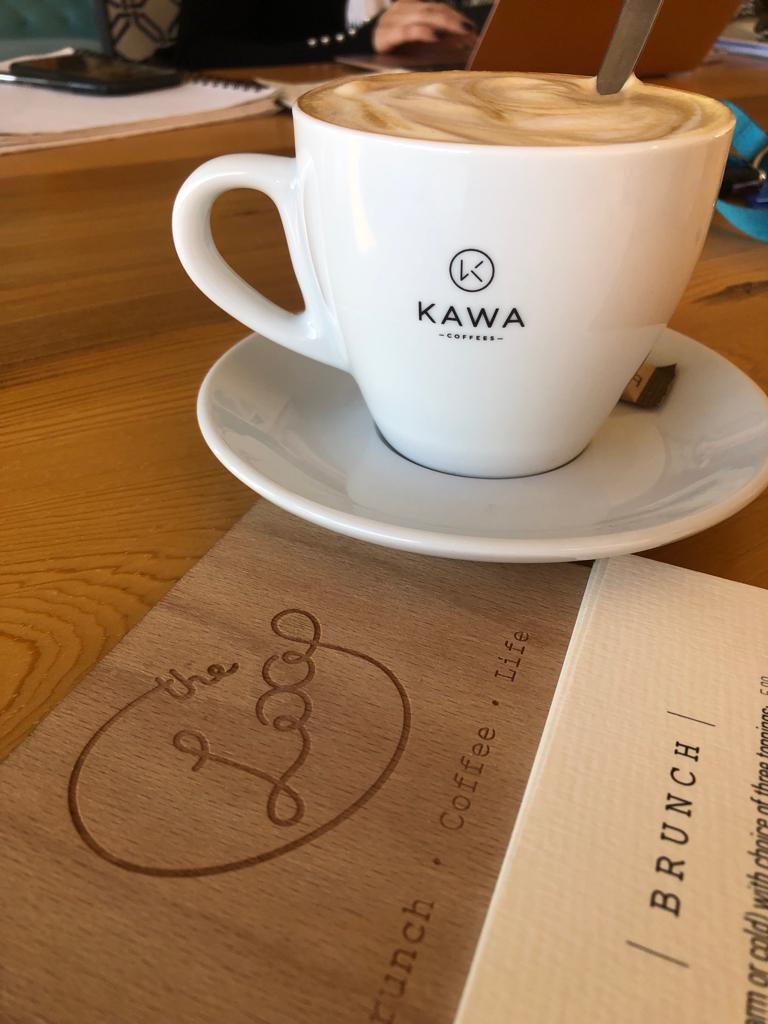 "Of course we all ordered cappuccinos with your yummy and delicious as always. We also had some water for the table which was served in large glass jugs which came with cucumber lemon and berries. After a very successful business meeting I went back home and got to work and had a very productive day."
---
@cryptosneeze
Introducing myself to the coffee community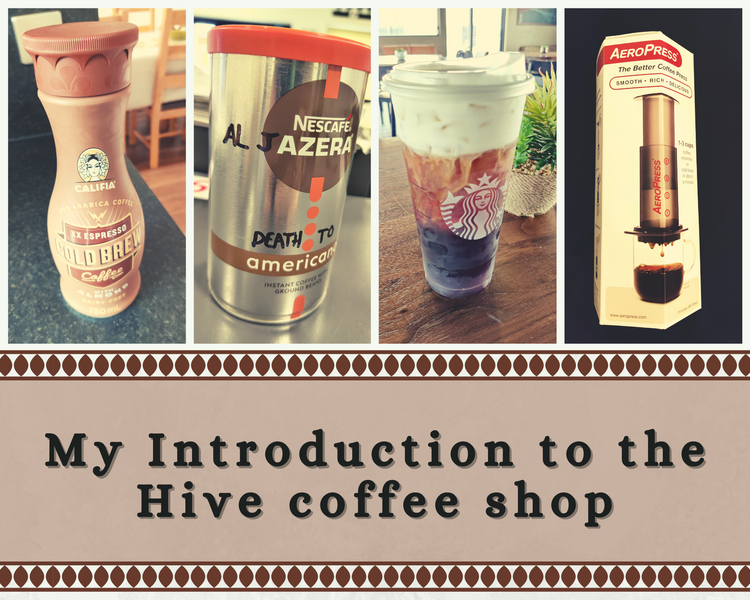 "It was only a few years ago that my coffee drinking habits started to change. My parents had a Nescafe gusto machine which made pleasant cups similar to what you might find in Starbucks or Costa. But they weren't real coffee, and thanks to my sweet tooth I would always pick lattes with some sort of flavouring."
---
@meilo1995
The coffee shop blog 17 " The Alchemist"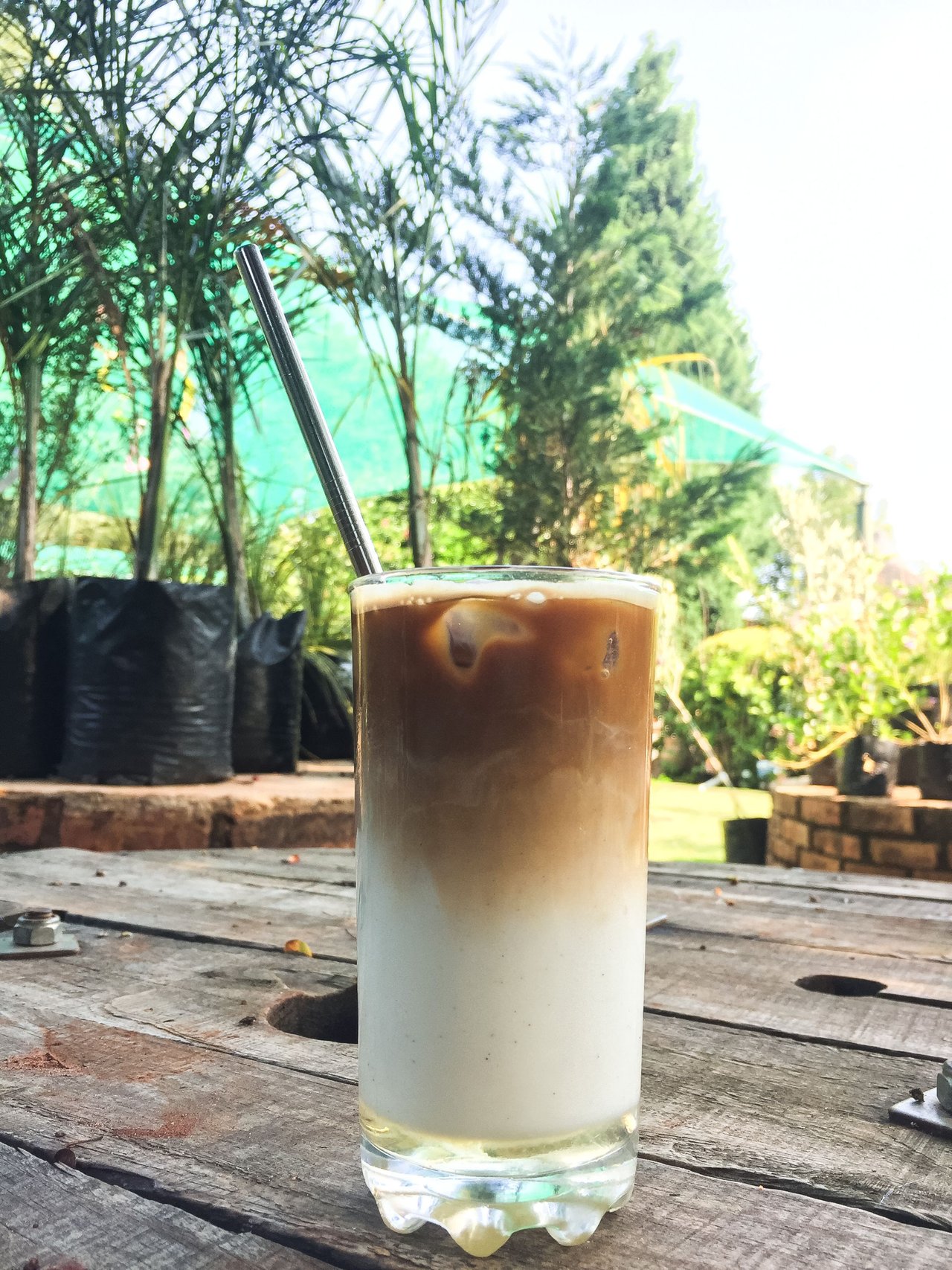 "Here is a big question I would like to know. Why is going eco friendly/ Going Green so expensive. In the coffee industry I do understand that paper cups are creating a bit of a messy hazard for the environment, and that is why I use biodegradable cups and straws. But why do they have to be so expensive . I notice that with my plastic cups and paper cups. Shouldn't we encourage more biodegradable items and make them more cheaper for us to buy as store owners."
---

---
Thank you for checking out 3 Cs Coffee Curation of awesome coffee posts from across the blockchain.
If you are a coffee lover and looking for somewhere to share your experiences, please check out Cinnamon Cup Coffee and subscribe right here.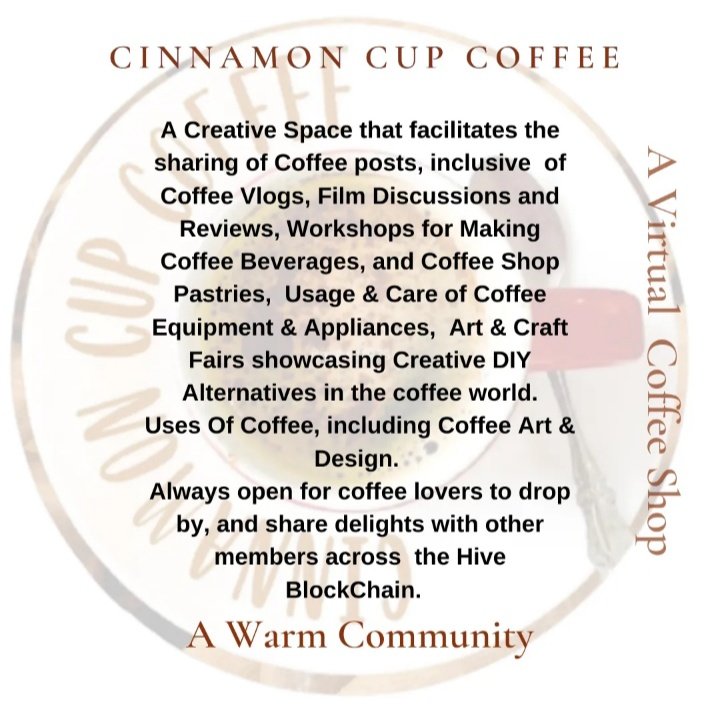 ---
---