Coffee Curation: No. 15

Hello Hive & Community Members
Welcome to 3CsCoffeeCuration.
(Issue No.15)
A compilation shining the spotlight on this week's awesome coffee posts from Cinnamon Cup Coffee members.
The selected authors share their passion through stories and photos, for their favourite black liquid gold, commonly called coffee, and some special meals that complimented it.
---
👐 Coming up, we are kicking it up a notch in the kitchen by adding coffee to spices for cooking tender juicy meats;
Be stunned to see people enjoying coffee with briquettes of charcoal in their cups;
Discover a coffee recipe useful to stabilise the moods of women during their menstruation cycle; or you might prefer a fictional attack of coffee monsters;
Vlogs, and a whole lot more!
---
Click on the following links for treats to brighten your day, and if you like the stories, would you upvote, reblog and drop the authors a comment to let them know.

---
---
The Techniques To Brew Coffee Using A Moka Pot
A Cup Of Espresso And Timphan Cake
---
Attack Of The Coffee Monster (Part 2)
My Daily Coffee: Coffee Addict Lifestyle

Coffee And Camping At Ablayan Peak
Once Again About The Properties Of Coffee
---
What Do You Accompany Your Coffee
Afternoon Coffee With Milk And Sweet Bread
---
Drink Hot Coffee In The Afternoon

The Best Unique Coffee With Charcoal In Yogjarkta
Coffee And It's Benefits For Our Health
---
Me, My Coffee And My Newspaper In The Morning
Easy Way To Make Cafe Latte At Home
---
Coffee Break And A Nice Walk Near Arbanasi Village

---
Enjoying A Cup Of Coffee With Cream For A Good Mood
---
Delicious Coffee With Chocolate Cookies In The Company Of Mom

---
Espresso While Watching Live Football
👉Watch VLOG On 3Speak👀

"Right now I am watching football game while sipping a cup of arabica espresso at Coffee Time in Bireuen Town. The live broadcast is the game of Atletico Madrid vs Barcelona. It's one of big match in La Liga. When I was writing this post, Atletico Madrid lead the game 1-0. Actually I support Barca to win the game. But, I think Barca would be difficult to beat ATM. I think Barcelona need Messi back." @razack-pulo
Kopi Kenangan, I love Avocuddle Series
👉Watch VLOG On 3Speak👀
"A video where I bought coffee with palm sugar which is currently popular in Indonesia.
By the way, coffee shops with palm sugar, in Indonesia there are so many types that it is impossible for me to name them one by one. Nun, the ones I order most often belong to Promise Soul and Lawson Station."
@titisnariyah
---
A Hot Coffee Shop In My City Right Now: Common Folks
👉Watch VLOG On 3Speak👀
@firayumni
---
When The Silky Pudding Met The Milk Coffee
👉Watch VLOG On 3Speak👀
@devyleona

---
---
Thank you for checking out 3 Cs Coffee Curation of awesome coffee posts from across the blockchain.

If you are a coffee lover and looking for somewhere to share your experiences, please check out
Cinnamon Cup Coffee
and subscribe
right here.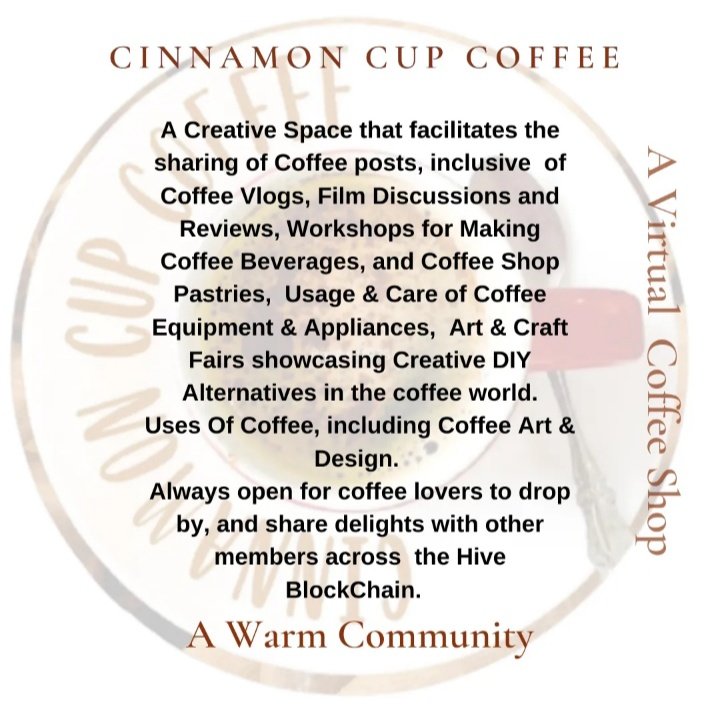 ---
---