Coffee Conversations: WIN HIVE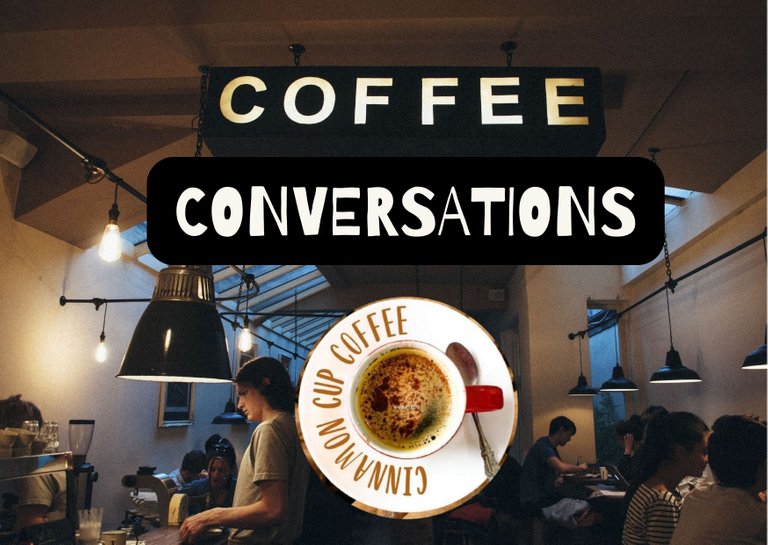 ---
Hello Coffee Lovers,
It's @millycf1976 here!
Happy Hump Day All!
It has been a long time since I've had conversations over coffee, and today I'm inviting you all to join the conversation, on this topic:
What's your favourite Coffee Cup?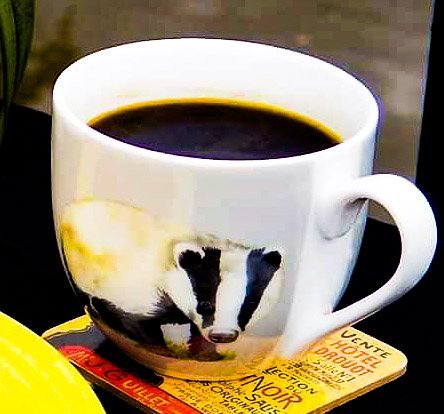 ---
ALL YOU HAVE TO DO
Take a selfie with your favourite coffee cup.
Post the selfie in the comments section of this post.
Tell us some history and personal information about the coffee cup, and what it means to you. (50 to 100 words MAX!)
Comment with an English translation on the previous author's selfie, before yours, and ask one question about the coffee cup. The question must be something that the author did not mention in the history or information about the cup.
N.B. If you would prefer to add a short video in the comments, please do so, but you must communicate in English so that the judges will be able to understand you.
Commenting ends on Friday 5th Aug, at the end of the Countdown Timer at the top and the bottom of this post.
🏧 We are enjoying this conversation so much, that I'm going prolong it till next Tuesday 9th Aug, at the end of the Countdown Timer at the top and bottom of this post, ok!
---
---
Leaky and I (Judges) will then decide:
Best Photo = 1 HIVE + Votes on your comment
Best Coffee Cup = 1 HIVE + votes on your comment
Best Introduction = 1 HIVE + votes on your comment
---
---
I'll break the ice and lead by example, with the first comment and a selfie with my favourite coffee cup.
This shows you exactly what is expected of you; Just add your comments and photos in your own words, of course. Whoever drops the next comment after mine, must ask me a question about the cup that I did not mention before.
Note: As the hostess and the first person to drop a comment, I will not be asking a question, however, I will respond to my question, from the first author who will post after me.
---
So,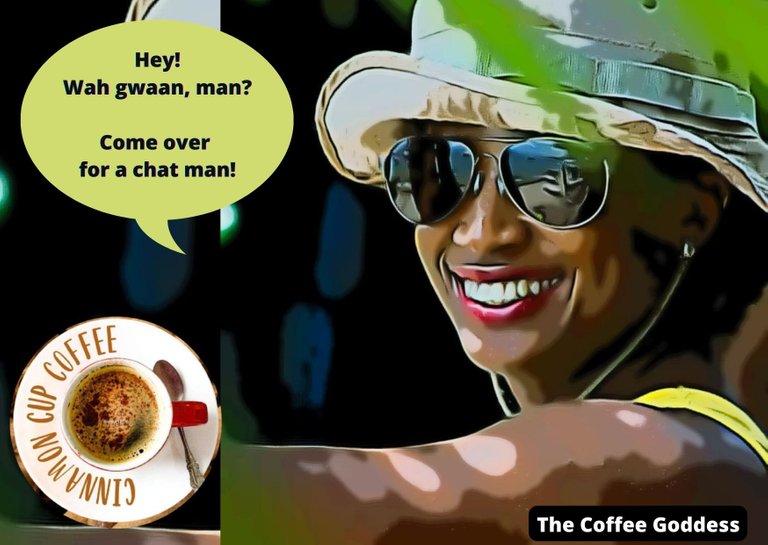 🗣 Let's get this conversation going guys and have a
Supercalifragilisticexpiali'coffeelicious' Day❗️
---
Cover Photo Created using Canva Free photo Images and second photo created using Canva also
---
---