Coffee Conversation Central (Mar 9)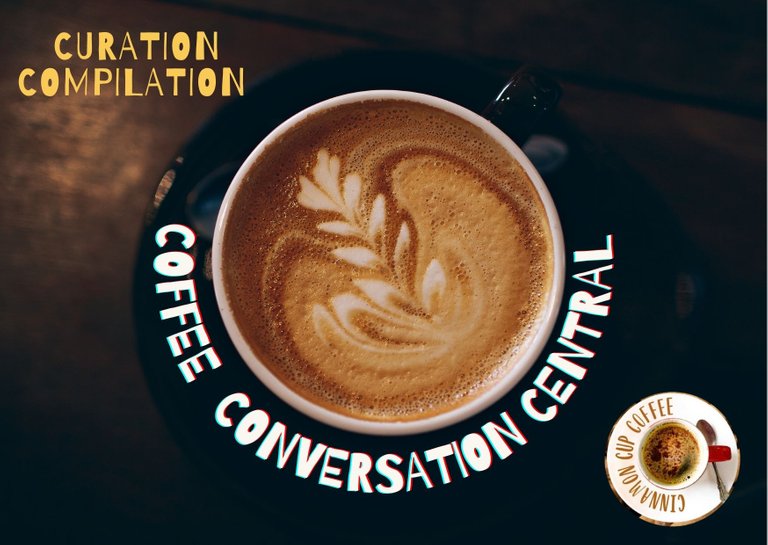 ---
---
Welcome to Coffee Conversation Central, a curation compilation of comments from our recent Coffee Conversation event that was held here at Cinnamon Cup Coffee, to boost interaction amongst authors.
A fun topic was presented, to get authors thinking about their favourite elixir of life - coffee.
What's your favourite method of brewing coffee, and why? Tell us the advantages of doing it this way in your household and anything else that you would like to share about this coffee brewing routine.
Well, here are some of the best thought-provoking responses.
---
---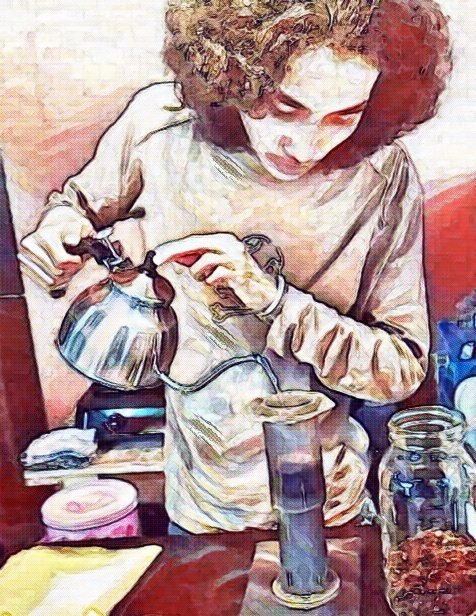 photo fx inspired by @millycf1976 😅
My favourite brewing method is AeroPress, this pressed coffee brewing tool is very easy to carry in a bag anywhere because of its simple shape and simple to use - to brew yourself at home also has its fun, because we can explore the various ways of brewing with this tool, fast and not complicated that's, in short, you can also make espresso with this tool, making milk coffee at home will be easy and don't need to be confused about how to espresso, just press it!
TIP: 2 HIVE
---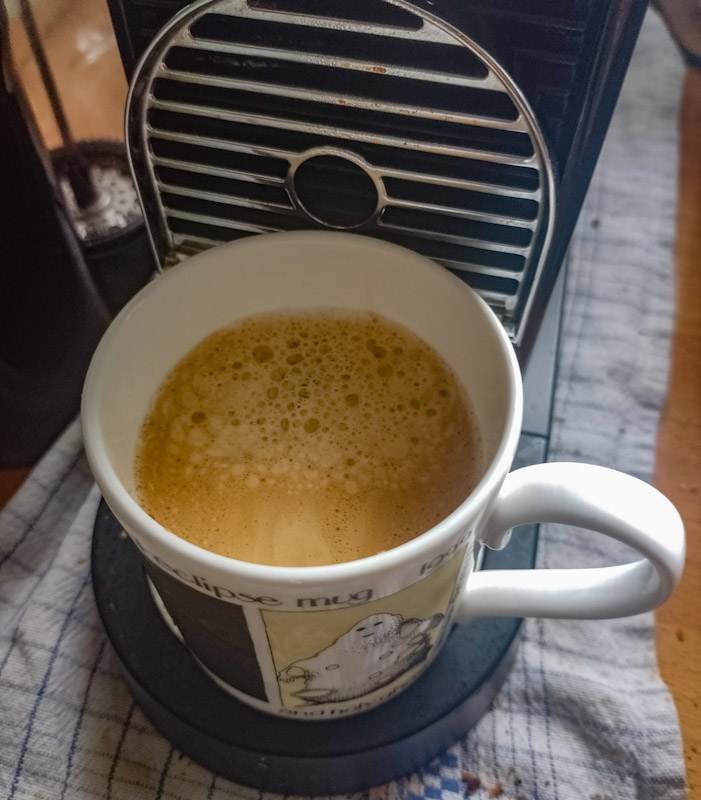 My favourite method of brewing coffee is "FAST". Nespresso is like magic!
There's nothing like pressing a button and seeing coffee flow and ready to drink; Just like magic:)
NIL
---
NO PHOTO
I agree! Every night before I go to bed, I set up my automatic-drip coffee maker for the coming day, by putting water in the tank and coffee grounds in the basket. That way, the next morning all I have to do is hit the switch and the coffee brews while I am in the bathroom doing my "morning ablutions" as my late husband like to call it. Then, everything is ready for me to pour my first cuppa and shake the cobwebs from my brain. Forget the moka pots, samovars, French presses, thermometers, percolators, and all the other things that some folk think are necessary for a drinkable cup of coffee — I prefer fast and easy for the win!
TIP: 1 HIVE
---
Every morning when I get up, the first thing I do is prepare my coffee. I still have that aluminium frame with which my mother taught me to brew my coffee.
It is a small pot on the stove I put the water to boil which I then pass through the filter with enough coffee to make it clear. Sometimes I filter it twice to concentrate the flavour.
I serve it in my favourite cup and enjoy it with bread. It is a pleasure to share my morning preparation with you.
TIP: 2 HIVE
---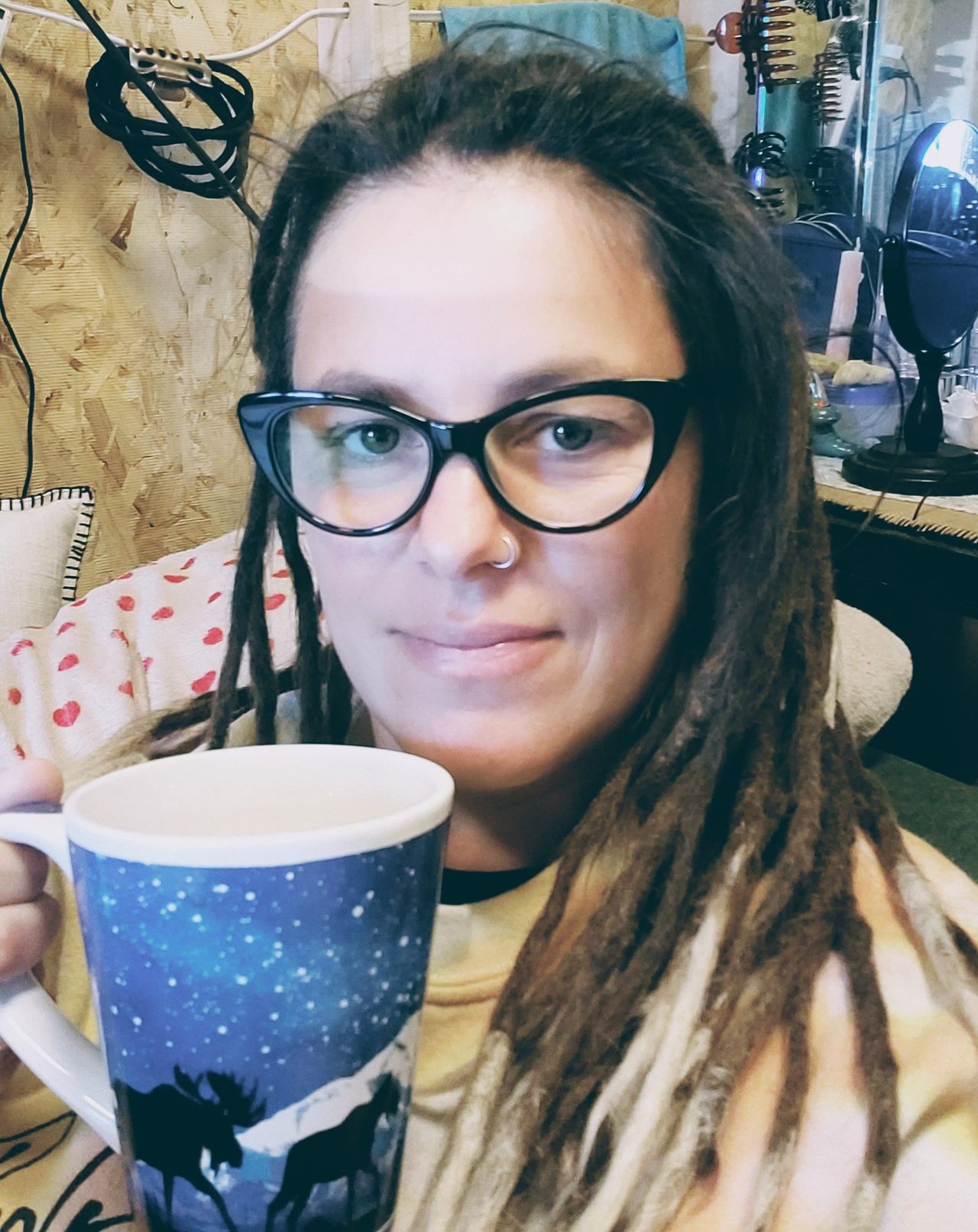 I am an AVID coffee drinker! And my favourite way to make coffee is the pour-over. This is an off-grid-friendly way for me to make coffee as regular coffee machines take way too much electricity!
TIP: 2 HIVE
---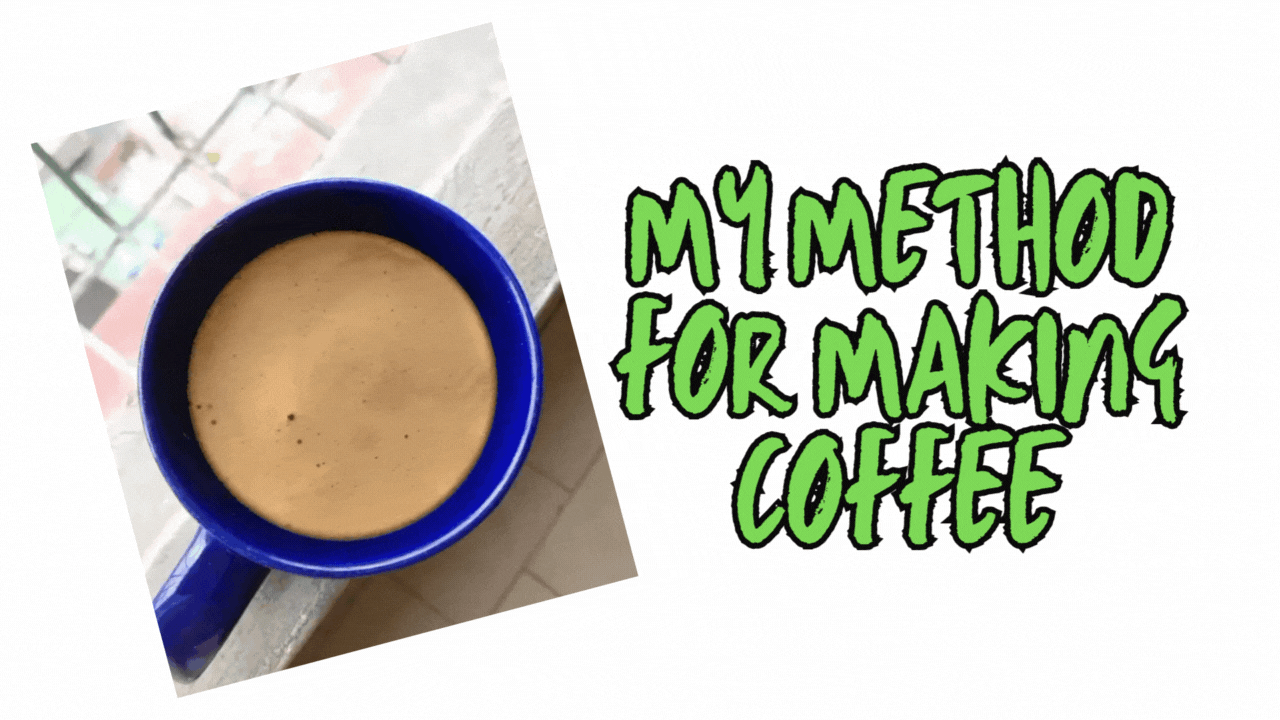 Image of my property, processed with Instagram and CANVA tools
I learned to make coffee using a cloth strainer. But the most important thing was that I had to have a pot, especially for heating the coffee water. That pot is not used for anything else. At first, I heated the water to boiling point and added the amount of coffee powder to the water. The water would then drop in intensity, but would immediately boil again along with the coffee and rise to the edge of the pot. Just at that moment, the fire was turned off and then the coffee was strained.
The taste of this coffee is delicious, nothing compares to it and the ritual is magical.
TIP: 2 HIVE
---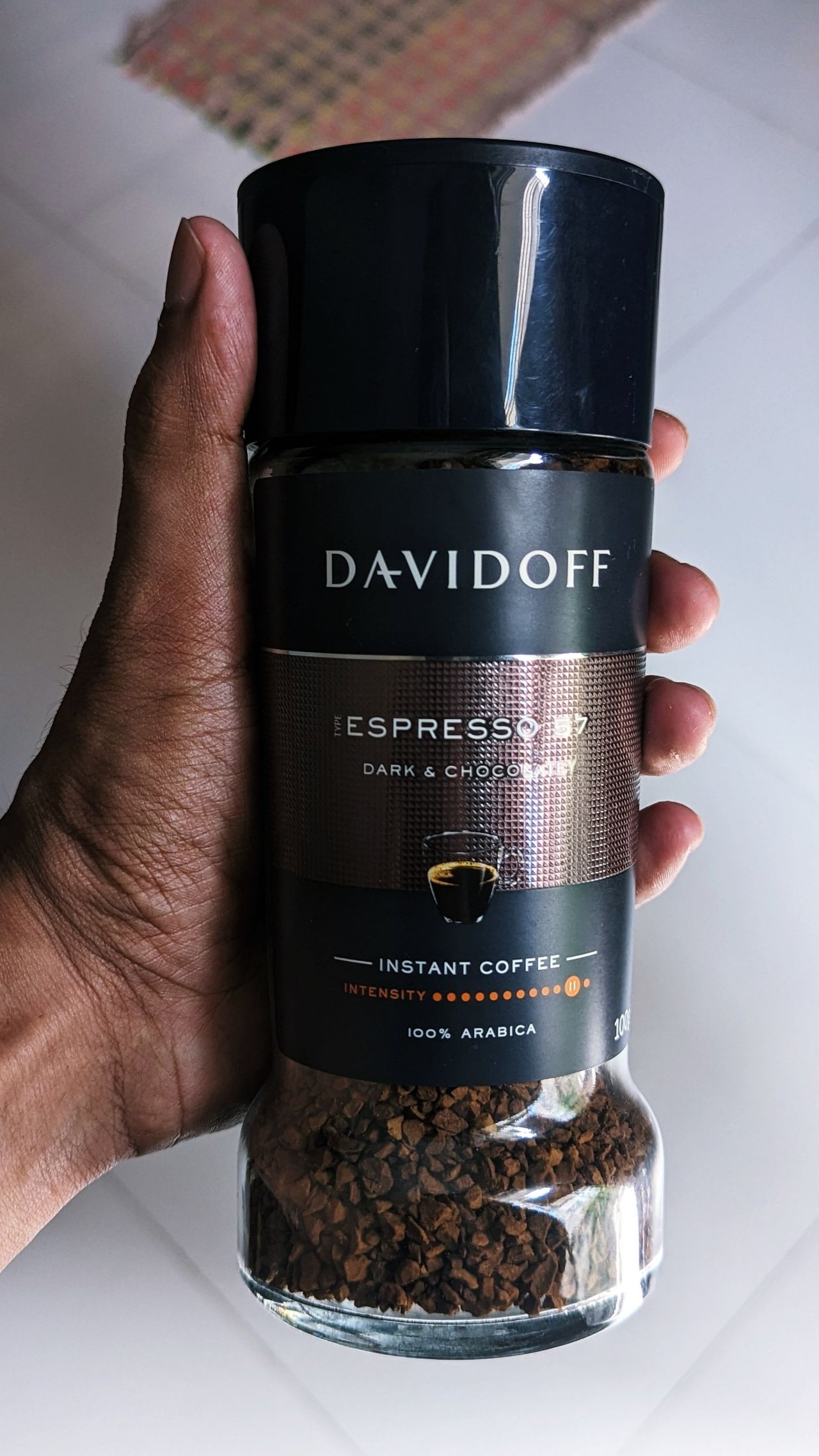 I got this Davidoff coffee, and for many, it's considered the most "posh" instant coffee available here in Bangladesh haha. So I thought I'd give it a try. After searching near and far I got one of the best deals and chose to secure one. I thought I disliked strong coffee, but after trying out the most intense coffee from Davidoff's lineup, I think it sits somewhere in the middle of likes and dislikes. So, when it comes to taste, I guess I still prefer something a bit more balanced and mild.
TIP: 3 HIVE
---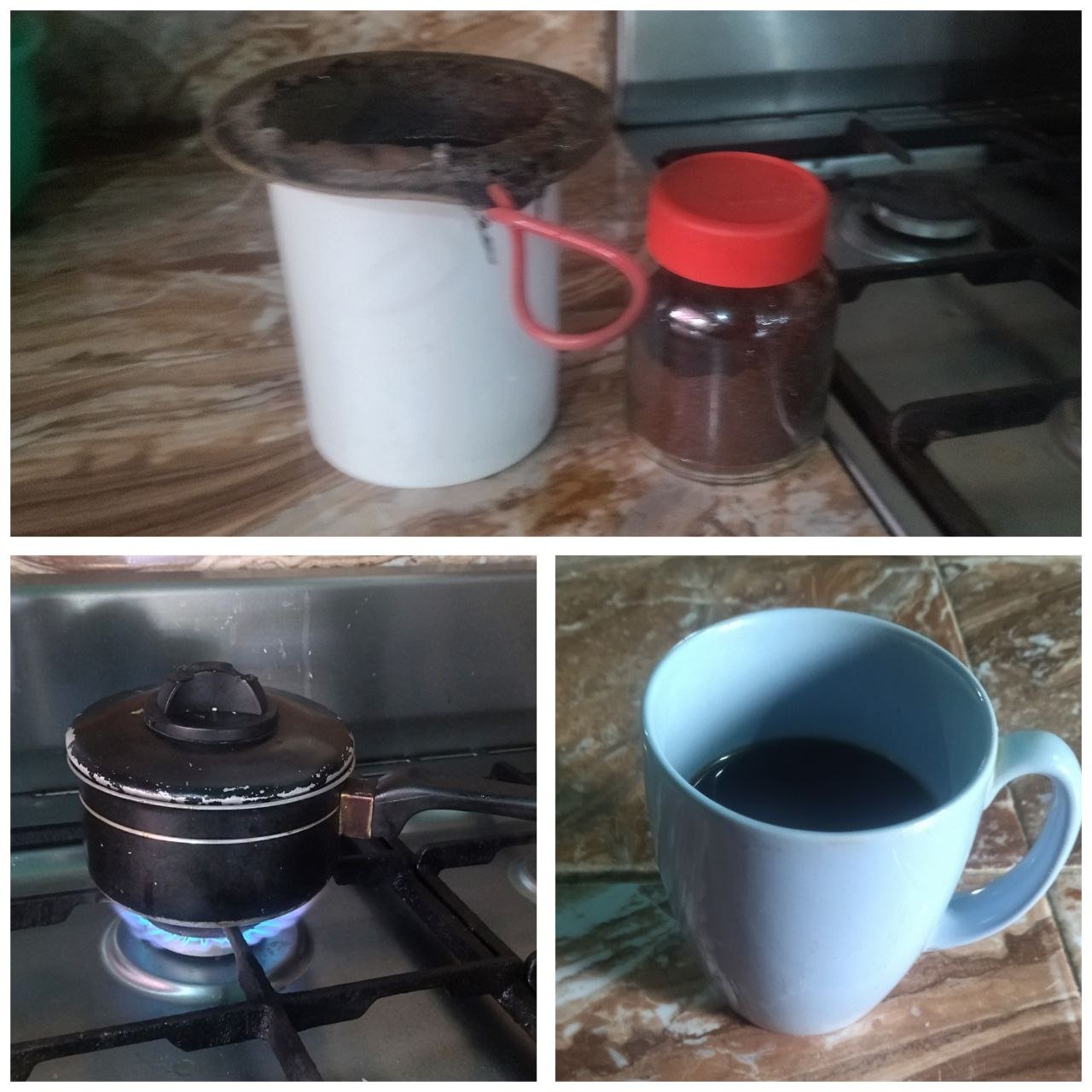 I remember that at home they would put a specific pot, which was only used for coffee. They would wait for it to boil and when the water was at boiling point, they would simply add the spoonfuls of sugar and finally the coffee, they would let it boil for 5 more minutes and then they would turn it off and let it rest and serve it with great care so as not to get the seat.
TIP: 2 HIVE
---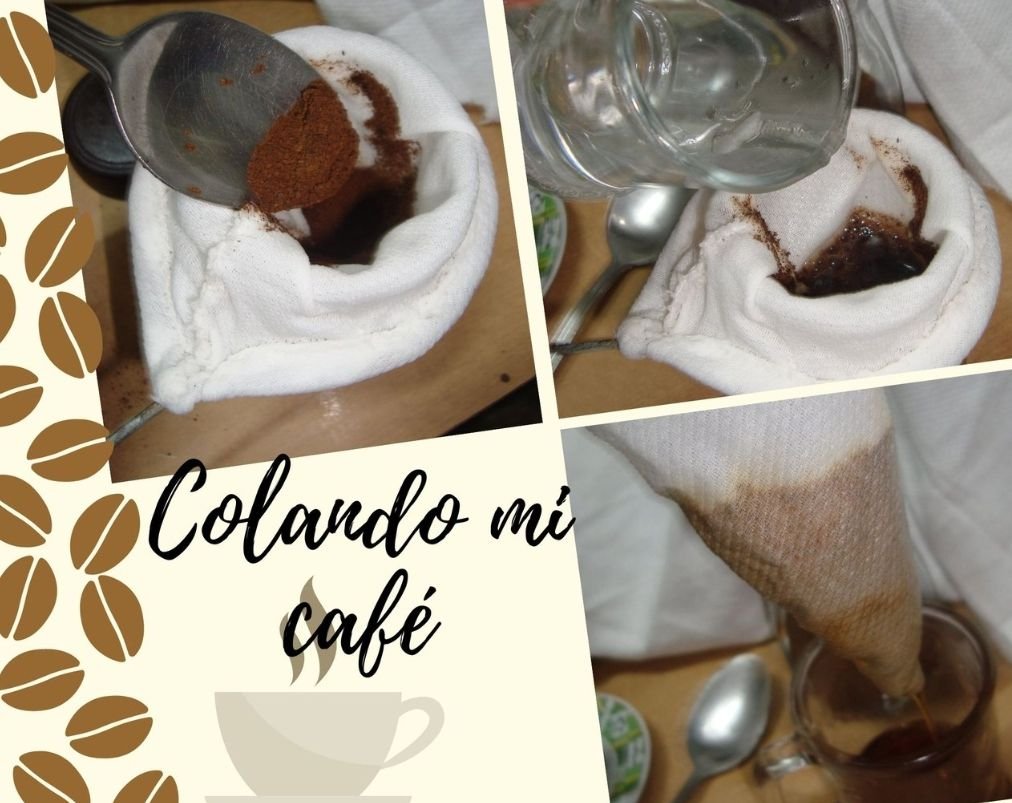 Since I was a little girl I used to see how my grandmother would get up in the morning, put a pot of water on the gas stove, put a bag in a pitcher to brew the coffee and when the water boiled she would have 2 tablespoons of coffee in her bag ready to brew the coffee. The first cup of coffee was reserved for my grandfather.
This is what I grew up with. So brewing coffee in the morning is a sacred ritual because it takes me back to the familiar and remote traditions of Venezuela.
TIP: 3 HIVE
---
---
This initiative turned out to be a fun and productive event for the community, as the authors showed a considerable amount of pride and effort in sharing their thoughts.
We are pleased that the authors took the time to participate, as engagement is one guaranteed way of building relationships on the Blockchain.
A massive thank you to everyone who got involved.
If you missed this opportunity, please keep a key eye out for some regular events held here at Cinnamon Cup Coffee.
---
Delegations to the Cinnamon Cup Coffee community is welcome, by sending them to @cinnccf or @hive-152524, our community's account.
---
---