[Live] 7 days Saturday !

(Unsupported https://www.vimm.tv/ciderjunkie/embed?autoplay=0)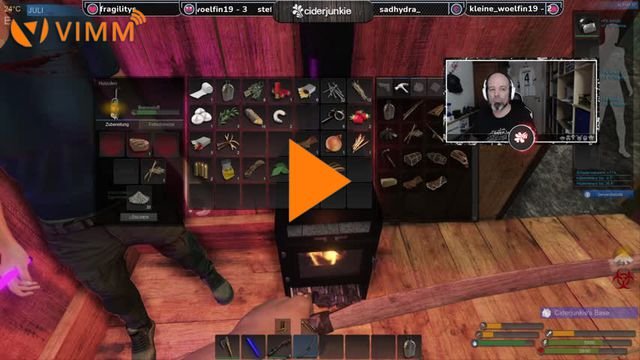 Game (Category): 7 Days to Die
Click here to watch the live stream!
---
Want to see me failing or winning what ever hopp in for a talk :)
!PIZZA
---
You want to drop me into a handicap... for a 5€ Donation Cider will play the next ROUND or 15 Min with a Handicap, choose well "Alien" "Clown" "Evil Bunny" "Friday 13th Hockey" "Horror Clown" "Neon Mask" "Piggy" "Pipboy" "Plaguedoctor" "Stormtrooper" "Wintertrooper" "Wolfie" or "Vendetta Mask"
You can either choose the option to Subscribe me on Vimm to get this Handicap done
Also you have the Chance to Gift 5 GEMS or 10 Hive
---
"Stay a while and listen"
Want to Support the Stream
Donate here
dont have Paypal but some Cryptocurrency
want to support me with some Cryptos
Want a cidermug or a Mousepad , whats about a Shirt ??
Grab some Merch
---
This post was generated from a live stream on
Vimm.tv
---
---