Why am I a spiderman fan?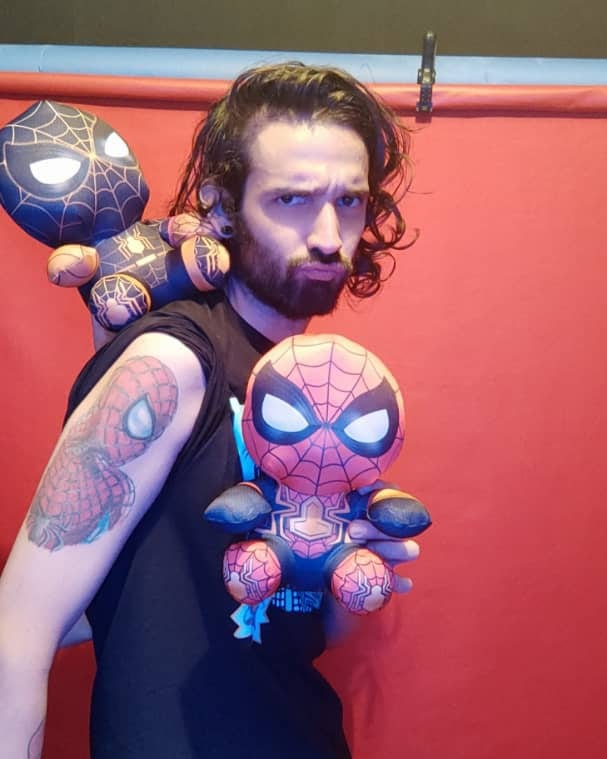 Todo empezó en 1994 con un pequeño yo de 3 años que estaba viendo por primera ves la seria animada de Spiderman de hay comenzó mi fanatismo por el personaje, la serie duro 5 temporadas, ósea que me vio crece de los 3 años a los 7 años, despues de eso me acuerdo que empecé a leer los comics, los primeros comics que leí fueron de este personaje, luego en el año 2002 se estrena la primera película de Spiderman con Tobey Maguire en ese momento ya tenia 11 años, y estas historias me vieron crecer toda la adolescencia, un personaje sufrido que no importa lo que pasara en su vida siempre buscaba de hacer lo correcto es bastante inspirador si me lo preguntan, creo que si no fuera por este personaje no se que hubiera sido de mi, sufrí de acoso en el colegio me golpeaban constantemente, y aparte me sentía solo en todos los aspectos de mi vida, pero sin sonar muy cursi Spiderman estaba hay para inspirarme.
It all started in 1994 with a little 3 year old me who was watching for the first time the Spiderman animated series, from there began my fanaticism for the character, the series lasted 5 seasons, so I saw me grow from 3 years old to 7 years old, after that I remember I started reading comics, the first comics I read were of this character, then in 2002 the first Spiderman movie with Tobey Maguire was released at that time I was already 11 years old, and these stories saw me grow up all my adolescence, a suffering character that no matter what happened in his life always sought to do the right thing is quite inspiring if you ask me, I think if it were not for this character I do not know what would have become of me, I suffered from bullying at school I was constantly beaten, and besides I felt alone in all aspects of my life, but without sounding too corny Spiderman was there to inspire me.
Luego de eso vieron mas películas de Spiderman, entro al universo cinematográfico de Marvel, seguía leyendo comics año con año, y me sentía feliz, y la verdad es que llegue a un punto que mi profesión es ser fotógrafo, saben soy feliz con mi profesión, y mucho de esto se lo debo al personaje, creo que por eso también me lo tatué, ya que engloba muchos aspectos importantes de mi vida.
After that they saw more Spiderman movies, I entered the Marvel Cinematic Universe, I kept reading comics year after year, and I felt happy, and the truth is that I reached a point that my profession is to be a photographer, you know I'm happy with my profession, and I owe much of this to the character, I think that's why I also got it tattooed, because it encompasses many important aspects of my life.
---
---