[ENG/ESP] avengers earth's mightiest heroes season 2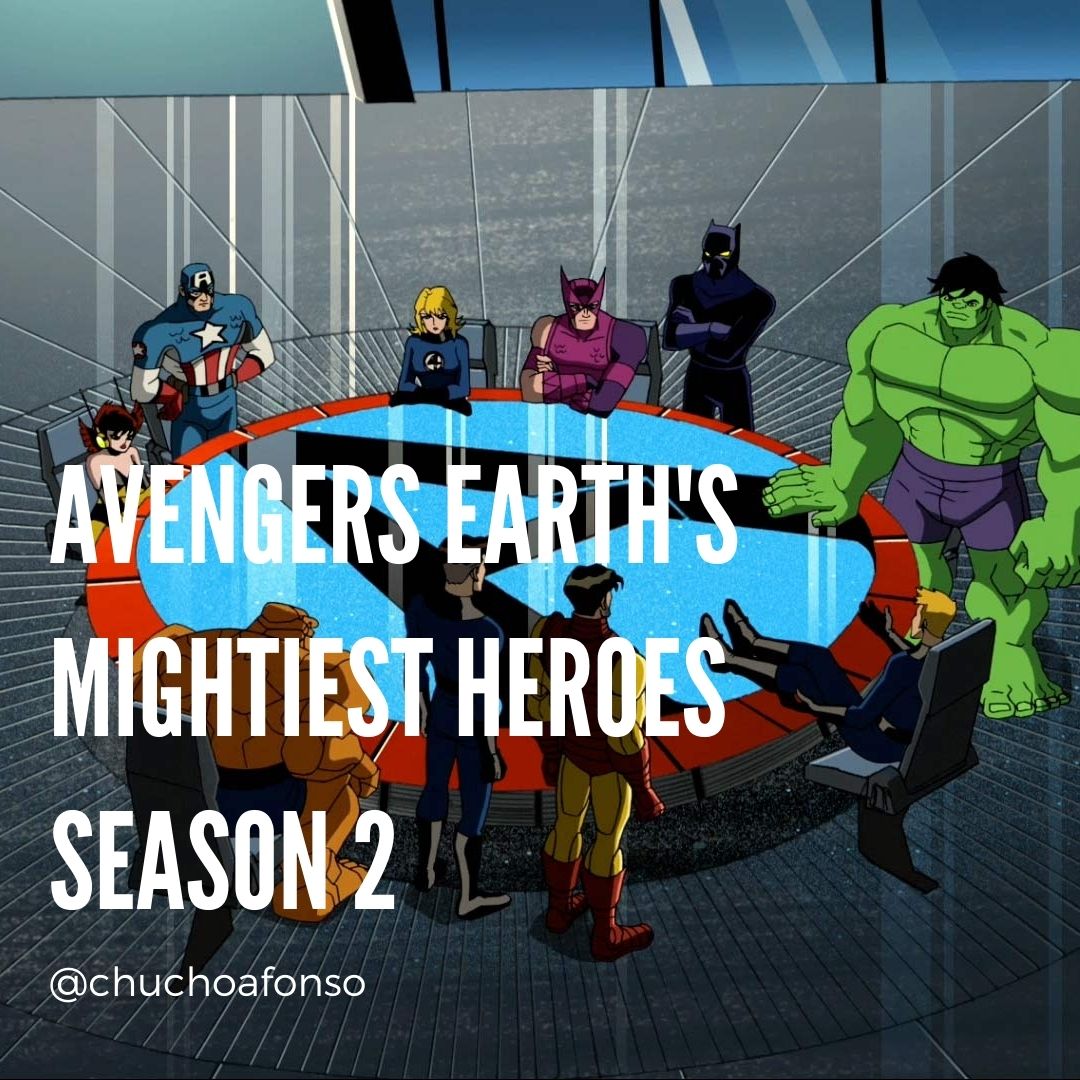 Cuando comence a ver esta serie no esperaba que fuera tan buena, y ahora que me adentro a su segunda temporada, quede decepcionado pero no por que sea mala ni nada por el estilo es por que tiene un final inconcluso, es que la serie fue cancelada sin previo aviso dejando sin oportunidad a su creadores de terminarla de manera decente, que te puedo decir es una serie con una animación preciosa, bastante fluida, que en esta temporada abordan historias de los comics bastante buenas y creo que de manera acertada, tienen un limite de 30 minutos por episodio pero en ningún momento la sientes apresurada o que te falte por contar algo.
When I started watching this series I didn't expect it to be so good, and now that I'm in its second season, I was disappointed but not because it's bad or anything like that, it's because it has an unfinished ending, the series was canceled without notice leaving no chance for its creators to finish it in a decent way, I can tell you that it is a series with a beautiful animation, quite fluid, that in this season they approach stories from the comics quite good and I think in a good way, they have a limit of 30 minutes per episode but at no time do you feel it is rushed or that it lacks to tell you something.
Si algo tuviera que quejarme es que no es esfuerzan en contar orígenes de personajes o desarrollar ciertas relaciones personales de personajes mas secundarios ejemplo los cuatro fantásticos son nombrados pero aparecen de buenas a primera, hasta por momento se ve que son amigos de los vengadores pero casi no se muestra como paso esto, incluso spiderman aparece ya entrada muy tarde la segunda temporada algo que no te hace sentido si entiendes que ellos están en new york, es basicamente el único problema que le veo, pero de resto es toda una joya.
If I had to complain about something is that they don't make an effort to tell the origins of characters or develop certain personal relationships of secondary characters, for example the fantastic four are named but appear from one moment to the next, even for a moment it is seen that they are friends of the avengers but it is almost not shown how this happened, even spiderman appears very late in the second season something that makes no sense if you understand that they are in new york, it is basically the only problem I see, but otherwise it is a jewel.
---
---