Mi presentación a esta maravillosa plataforma: Jesus Escorche "Chucho" - My presentation to this wonderful platform: Jesus Escorche "Chucho"
Saludos amigos de la gran plataforma hive en el dia de hoy tendre el privilegio de hacer mi presentacion en esta prestigiosa comunidad.
Greetings friends from the great hive platform, today I will have the privilege of making my presentation in this prestigious community.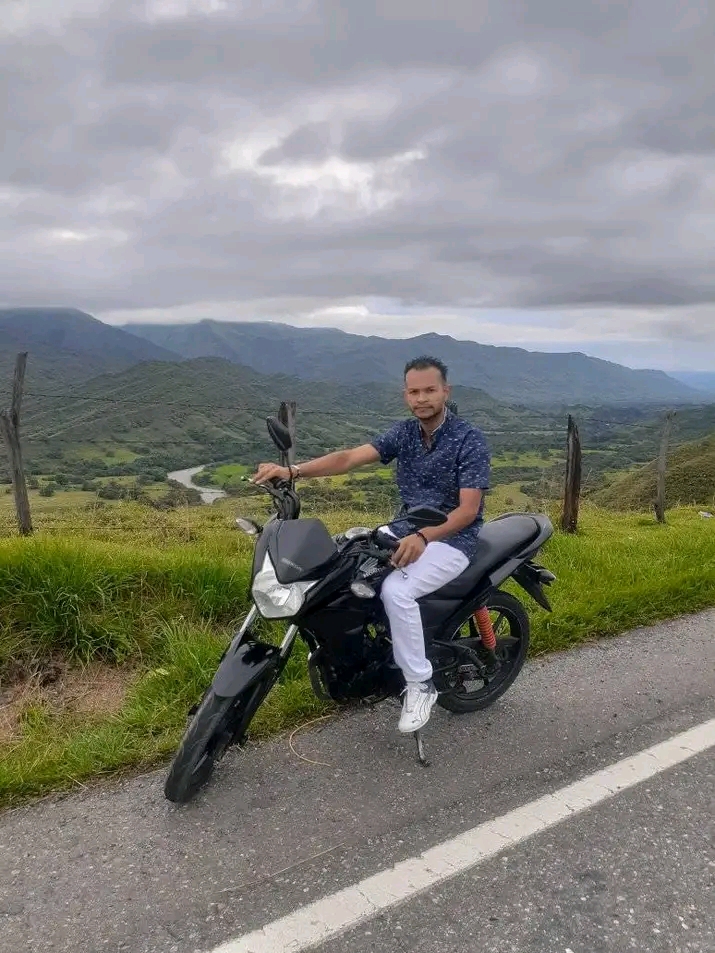 Mi nombre es, Jesus Manuel Escorche Ortega tengo 33 años de edad soy nativo de tucupido de la región guariqueña que cuya ubicación geografica son los llanos centrales de venezuela, soy graduado en la universidad nacional experimental Simon Rodriguez, donde me gradue de licenciado en educación mención matematica en el año 2018, actualmente no ejerso mi carrera por motivo salariares en el territorio venezolano, por la cual tuve que emigrar a la hermana republica de colombia en busqueda de mejor calidad de vida, trabajando como mecanico profecional en la rama mecanico de motocicleta.
My name is, Jesus Manuel Escorche Ortega, I am 33 years old, I am a native of Tucupido, in the Guariqueña region, whose geographical location is the central plains of Venezuela, I am a graduate of the Simon Rodriguez National Experimental University, where I graduated with a bachelor's degree in education. Mathematics in 2018, I currently do not exercise my career due to salaries in the Venezuelan territory, for which I had to emigrate to the sister Republic of Colombia in search of a better quality of life, working as a professional mechanic in the motorcycle mechanic branch.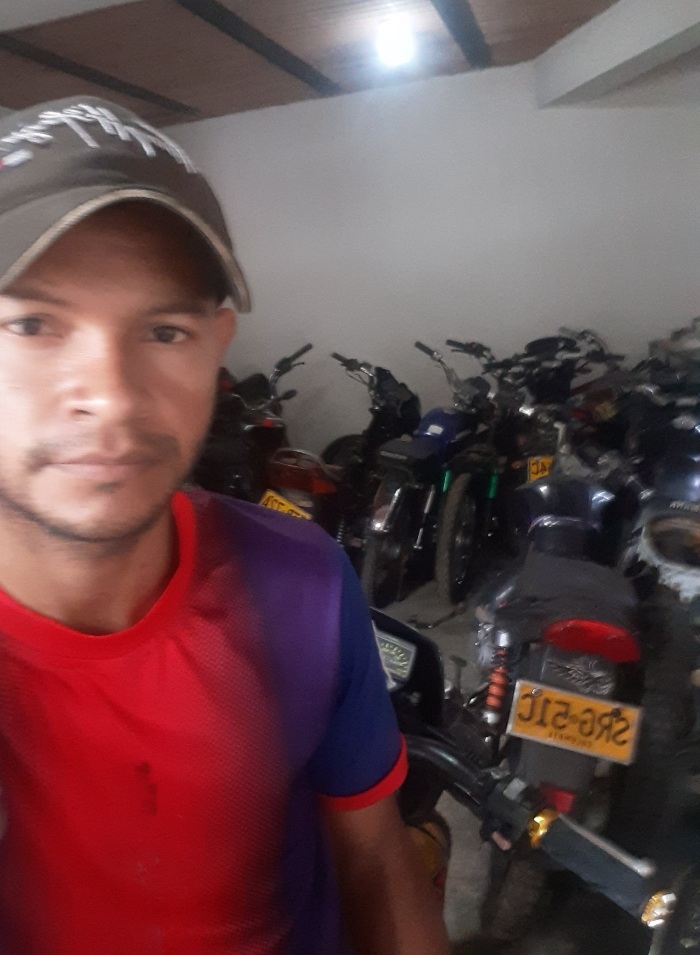 En el tema familia tengo una esposa, una hija y un hijo, mi esposa es @naza83783 , mis hijos empezando por la hija mayor se llaman Arismar Sofia Escorche, con edad de 6 años y mi hijo Santiago Jesus Escorche con 10 meses de nacido. Mis aspiraciones en esta selecta red social, es de cultivar mis conocimientos por medio de las publicaciones de distintos temas Por medio de la investigacion formal y coloquial.
In terms of family, I have a wife, a daughter and a son, my wife is @ naza83783 , my children, starting with the eldest daughter, are called Arismar Sofia Escorche, who is 6 years old, and my son Santiago Jesus Escorche who is 10 months old. My aspirations in this select social network is to cultivate my knowledge through publications on different topics Through formal and colloquial research.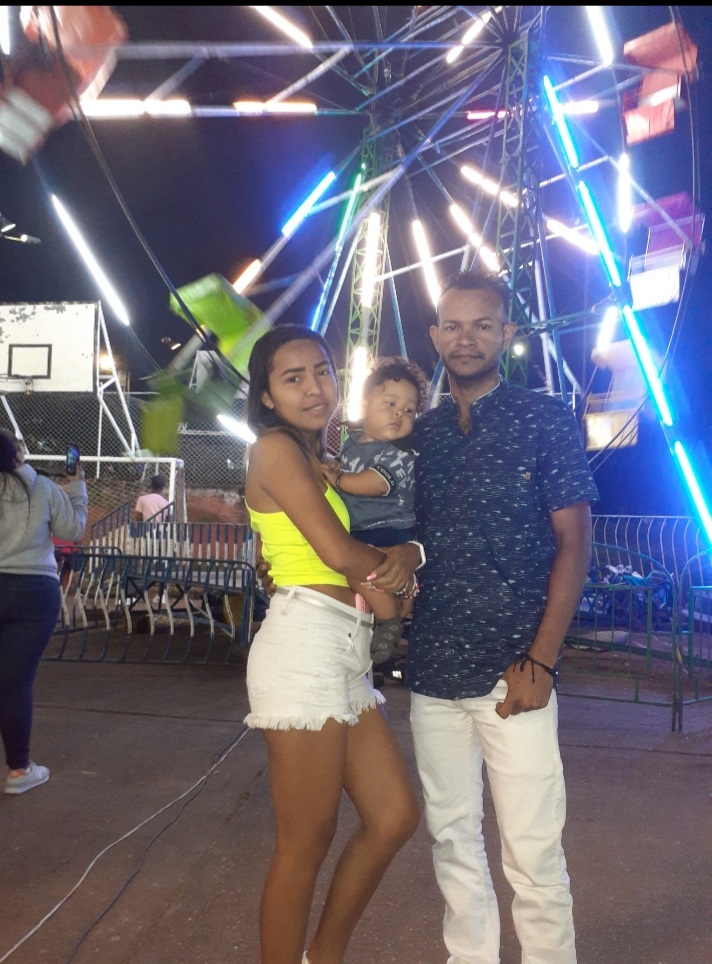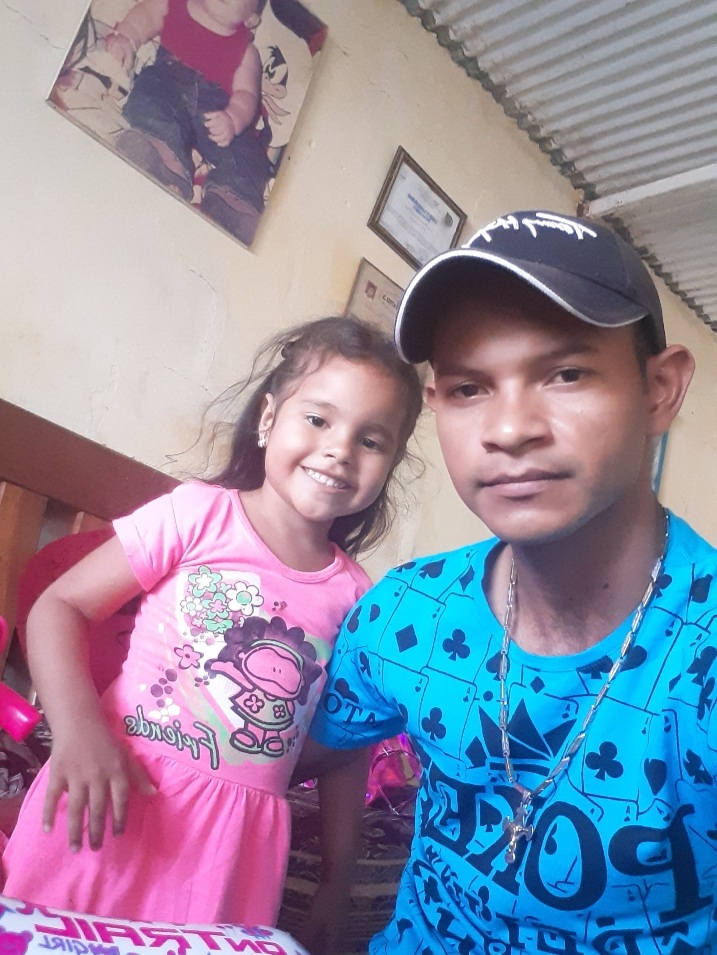 Mi hobby favorito es salir al parque a comer helado con mi familia, me gusta baila y escuchar musica.
Mi nombre de usuario en hive @chucho88, es porque asi me conocen cariñosamente en el pueblo de tucupido estado guarico donde naci y creci.
Les doy gracias a todos por ver y apoyar mi primera publicacion, espero tener el gusto de conocer y relacionarme con otras personas aqui en hive para compartir opiniones e interactuar. Me despido, que esten muy bien!!
My favorite hobby is going out to the park to eat ice cream with my family, I like to dance and listen to music.
My hive username @chucho88, is because that's how they affectionately know me in the town of Tucupido, Guarico state, where I was born and raised.
I thank you all for watching and supporting my first publication, I hope to have the pleasure of meeting and interacting with other people here on hive to share opinions and interact. I say goodbye, that are very well!
---
---