COFFEE WITH MY VEGETABLE PLANTS, WALKING AROUND, CHECKING AND SEEING THE FRUIT OF MY LABOR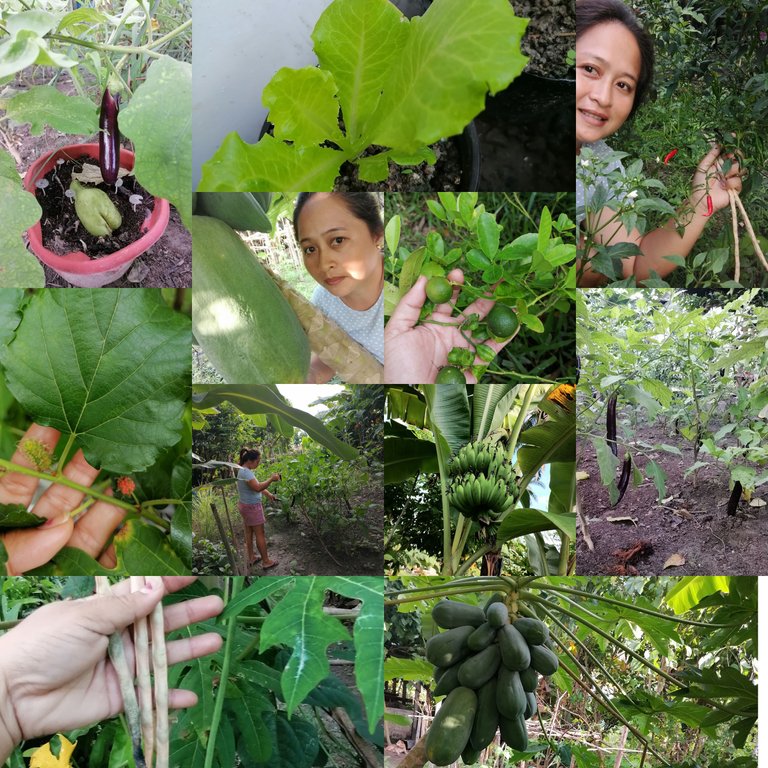 Hello everyone, I start my day with hot coffee but today coffee is not my only companion in the morning. I had coffee here in my garden. I often go to my garden every morning. I check each one to see if it's okay or if there's a problem. And if there is a problem, it will be dealt with immediately. And I'll show you my walk around my garden and I'm really happy with what I found this morning.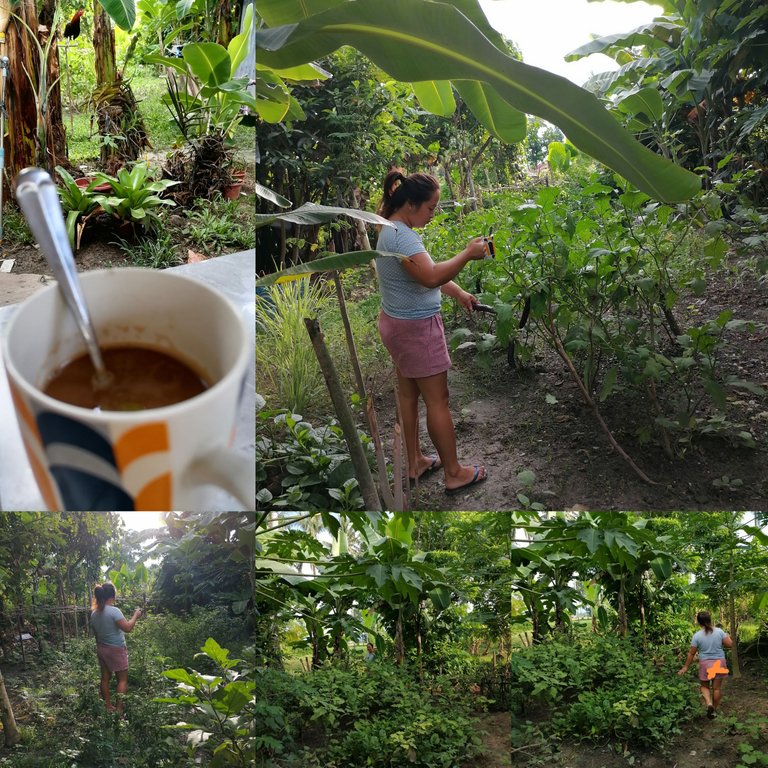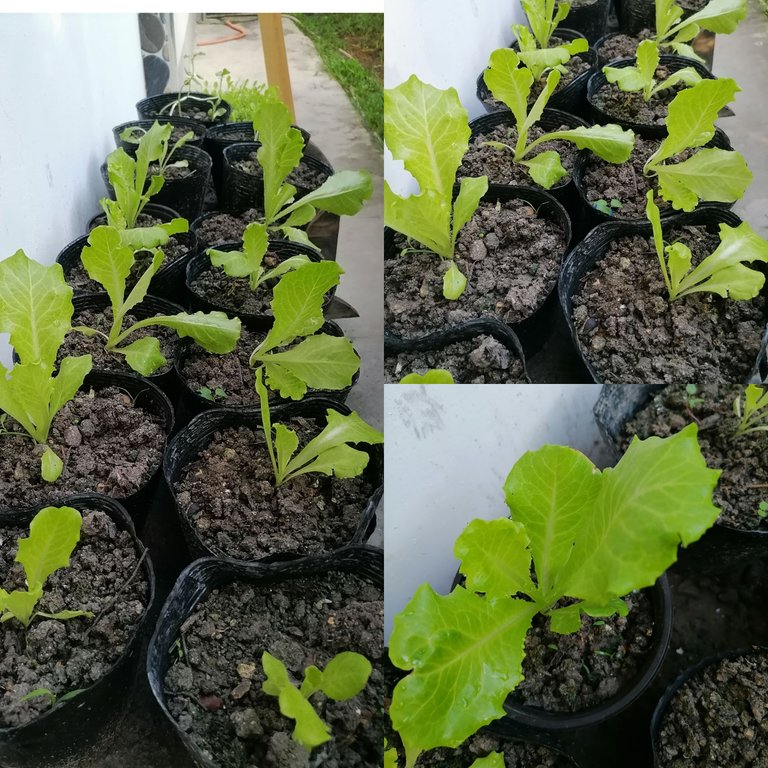 The first crop I looked at was my lettuce, we can see that it is healthy and this is my first time taking care of it. At first I was nervous because I didn't know how to take care of it and fortunately I have friends here at the hive who give me ideas on how to take care of lettuce, so thank you very much.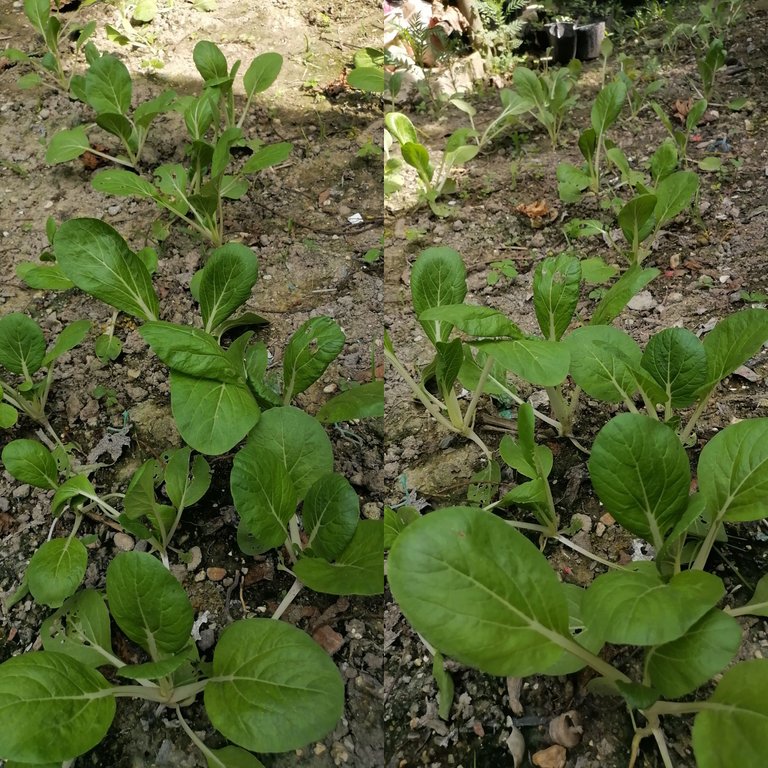 And these are my pechay, this is my second time taking care of pechays and I'm not afraid anymore because I already know a little about how to take care of them. That's it, we'll see it grow properly.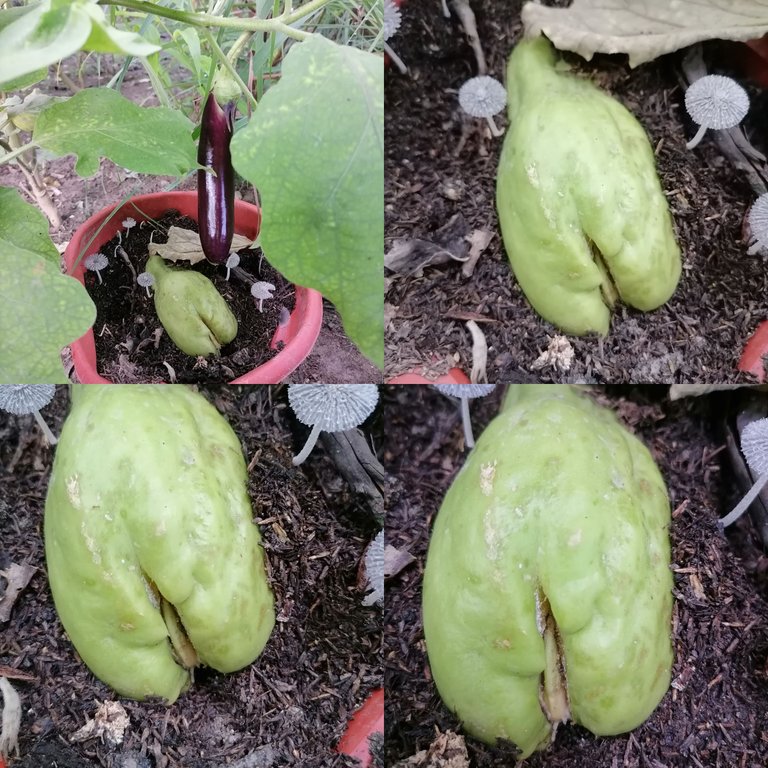 And this is my chayote, this is also the first time I took care of it. I'm a little stressed here because I thought it would just wither but I saw that it has a root and it has opened a little at the end and I'm just waiting for the leaf to come out.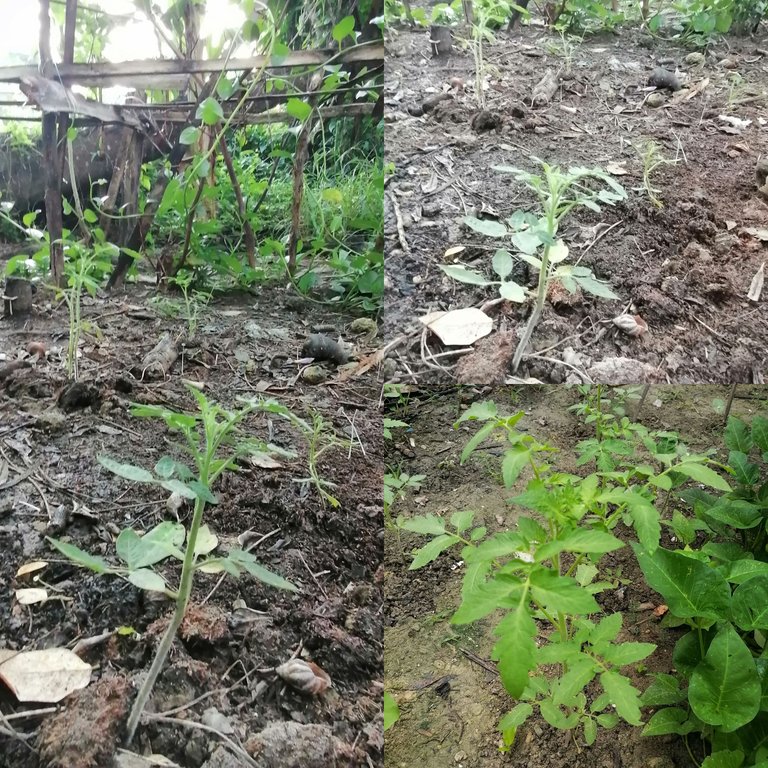 And these are my tomatoes. If you saw in my previous post here, they were still small and now they are big and they are about to bloom.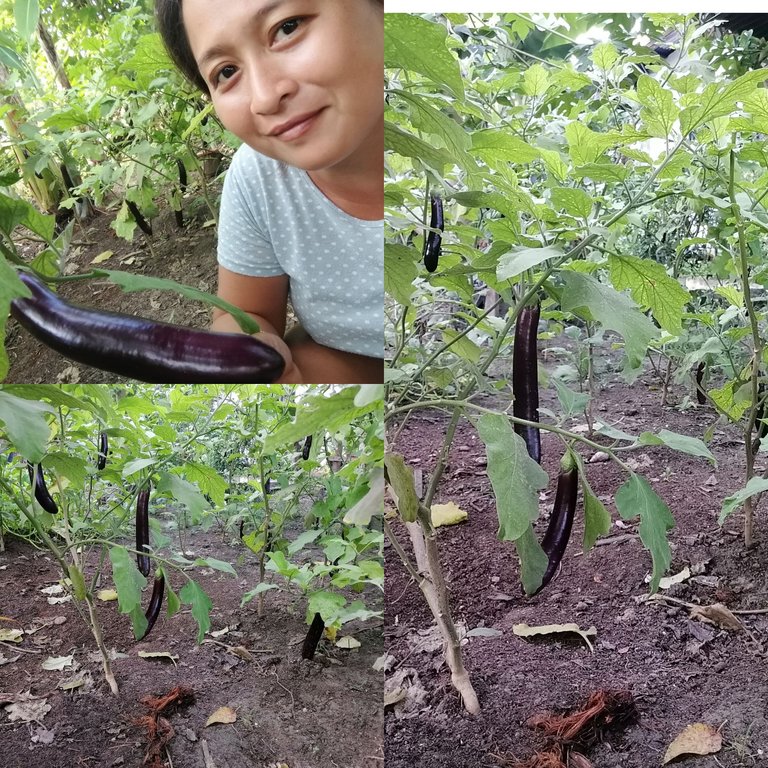 And this eggplant of mine are old and still give flowers and somehow I can still harvest anytime. And we will see that it has many more fruits.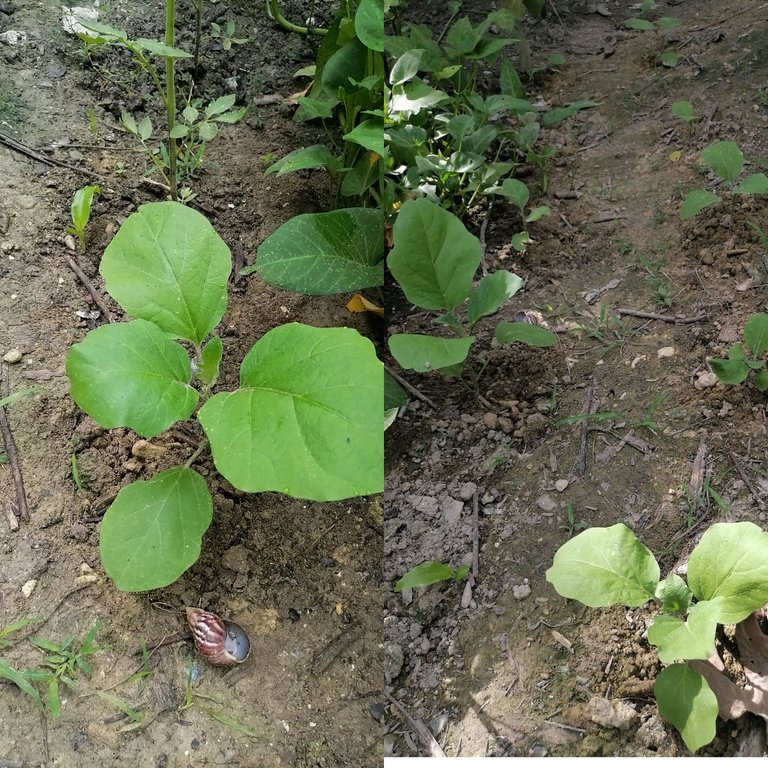 And these are my new eggplant crops in my previous post, they are still small, I planted the tomato and eggplant at the same time and they are just next to each other. And now the leaves are quite big and gradually growing.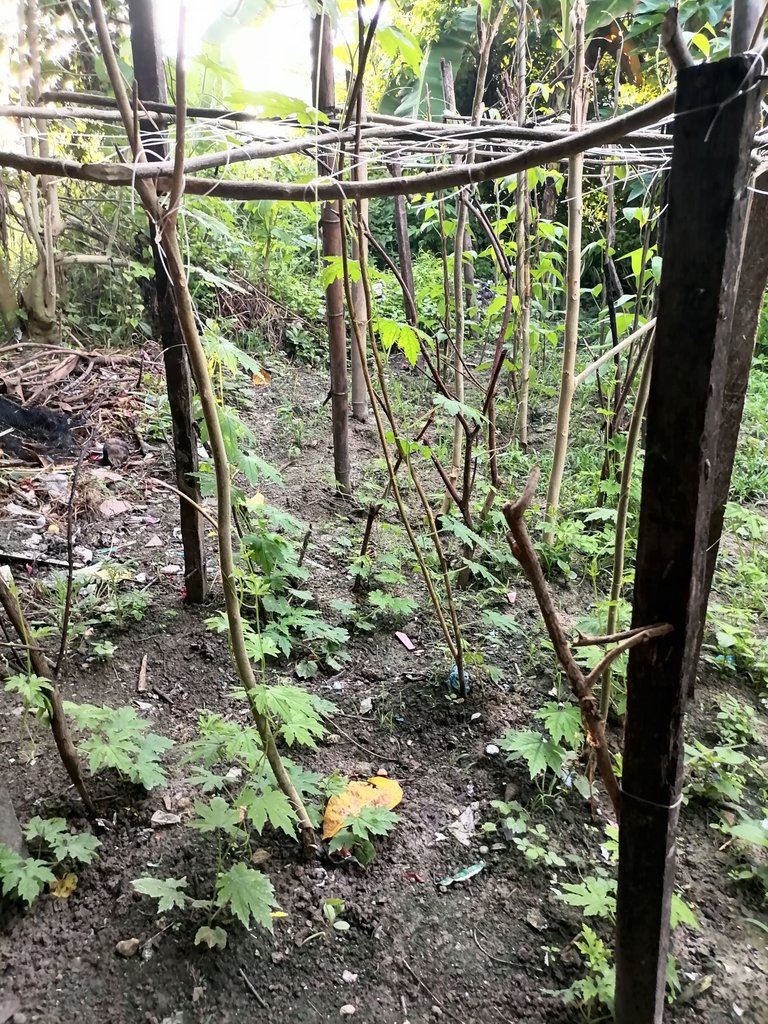 And this is my ampalaya, no matter how many times I've taken care of ampalaya it still stresses me out because it's a favorite of aphids but the spread is prevented. And its growth is healthy at the moment and is slowly creeping up.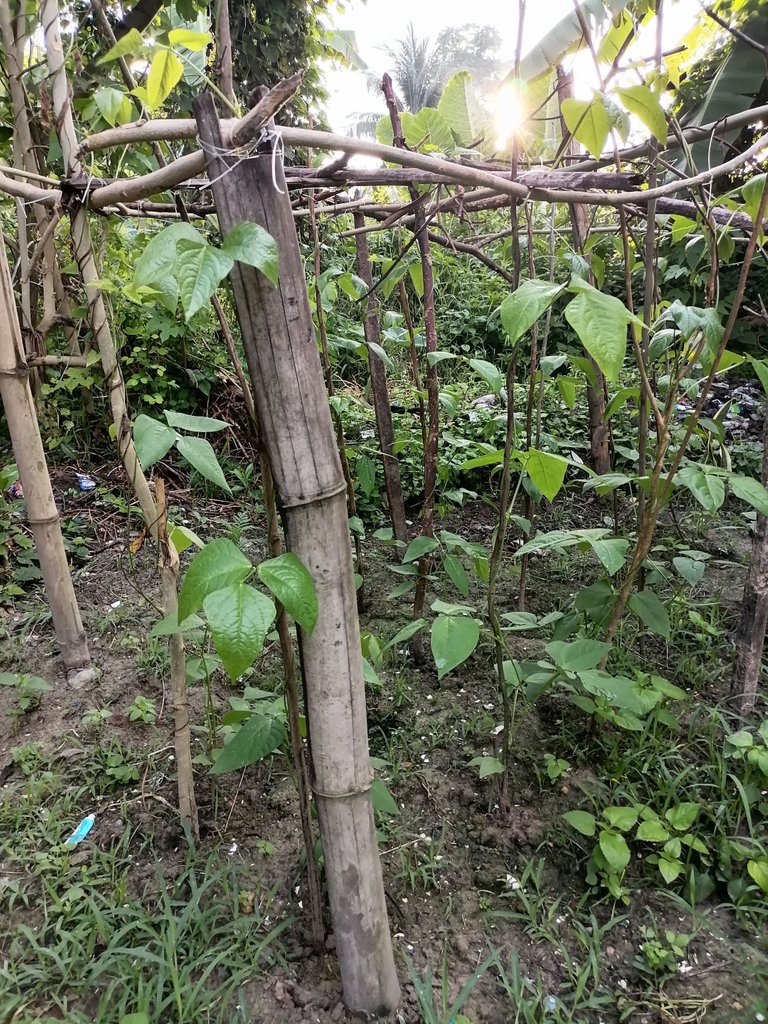 Here we are with my string beans, it is also a favorite of aphids so I planted it next to ampalaya so that in case there are a lot of aphids, I will treat it against aphids at the same time.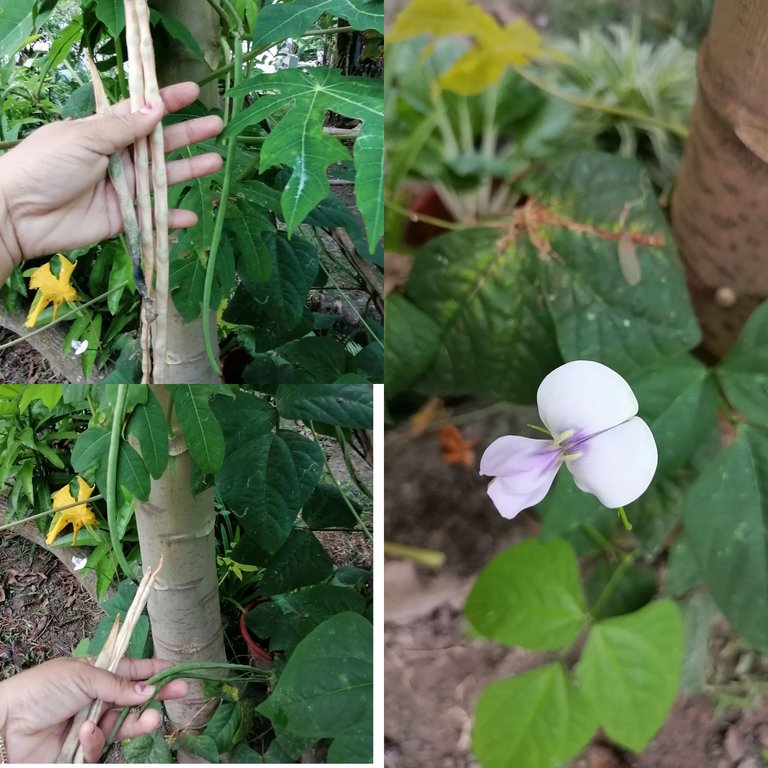 And I have one string beans whose seed I just picked up on the pathways and I immediately planted it and the good news is that it is not a favorite of aphids so when it started to bear fruit I immediately ripened it so that it would multiply immediately. I just got ripe string beans.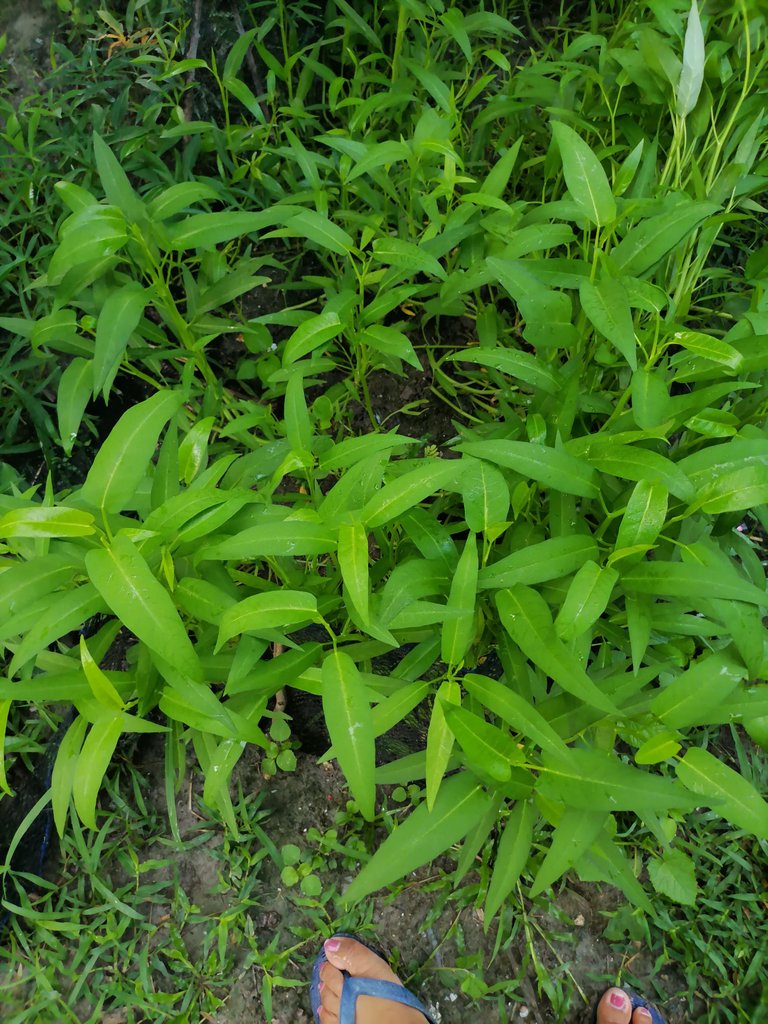 And next to the string beans, we can see my chinese kangkong, that's it, it's already big and can be cooked anytime. In the previous post, it was still very small and you could hardly see it because the leaves had just come out of the seed.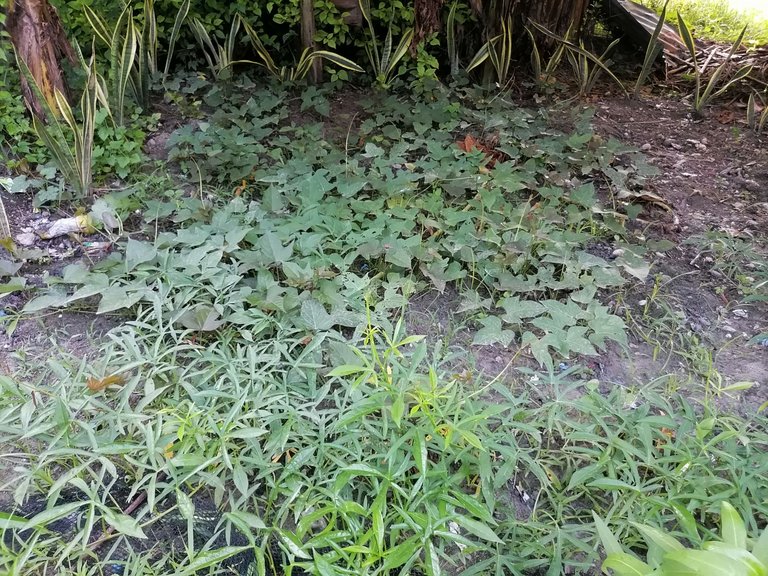 And this is my sweet potato, right now it's crawling and anytime it can be used for cooking.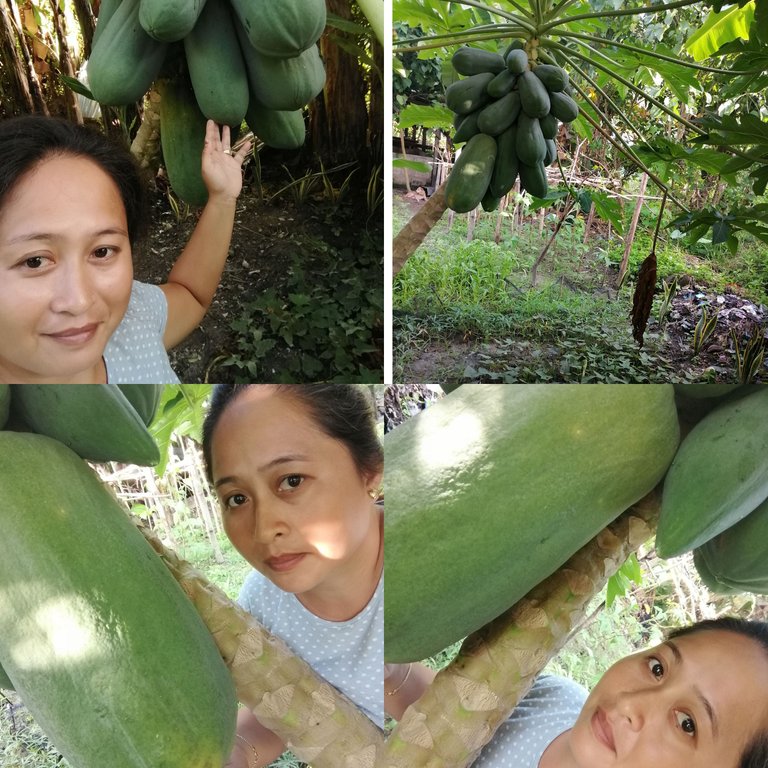 And next is my papaya , we can see huge papaya fruits. And that's it, I took a selfie with my papaya and the papaya was even bigger than my face. And there are two fruits that are about to ripen.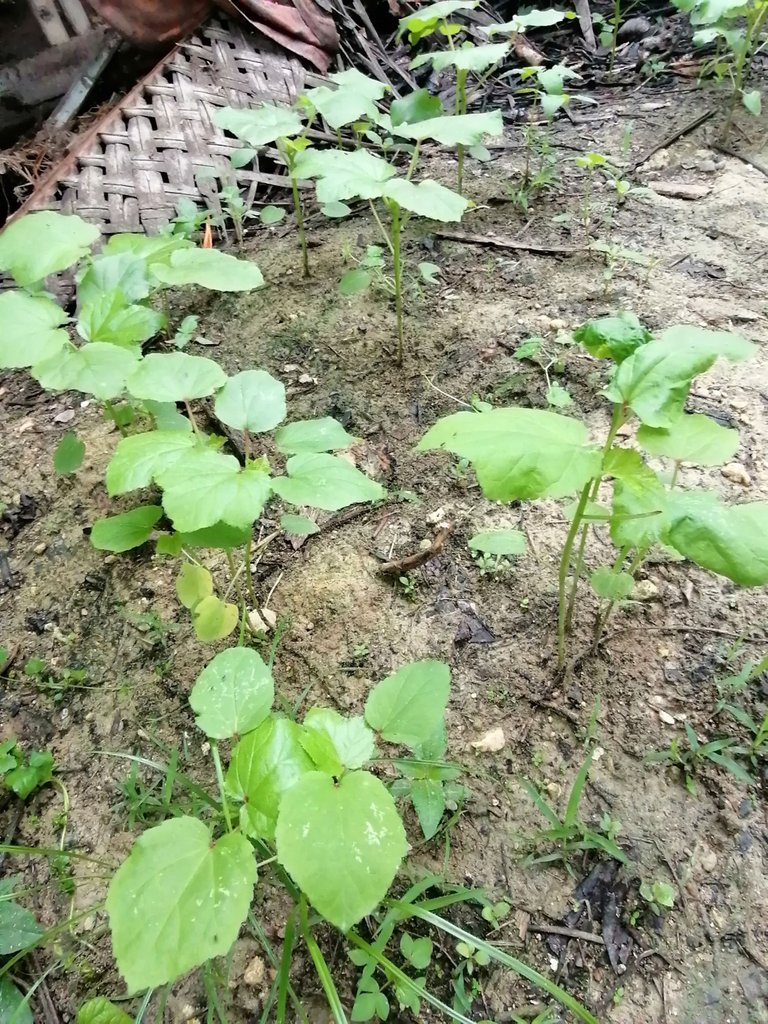 And this is my new okra, the person who gave me the seed said that its fruit is red okra and when cooked it turns green. So I'm excited to wait it to bear fruits and to witness the red fruit okra is true.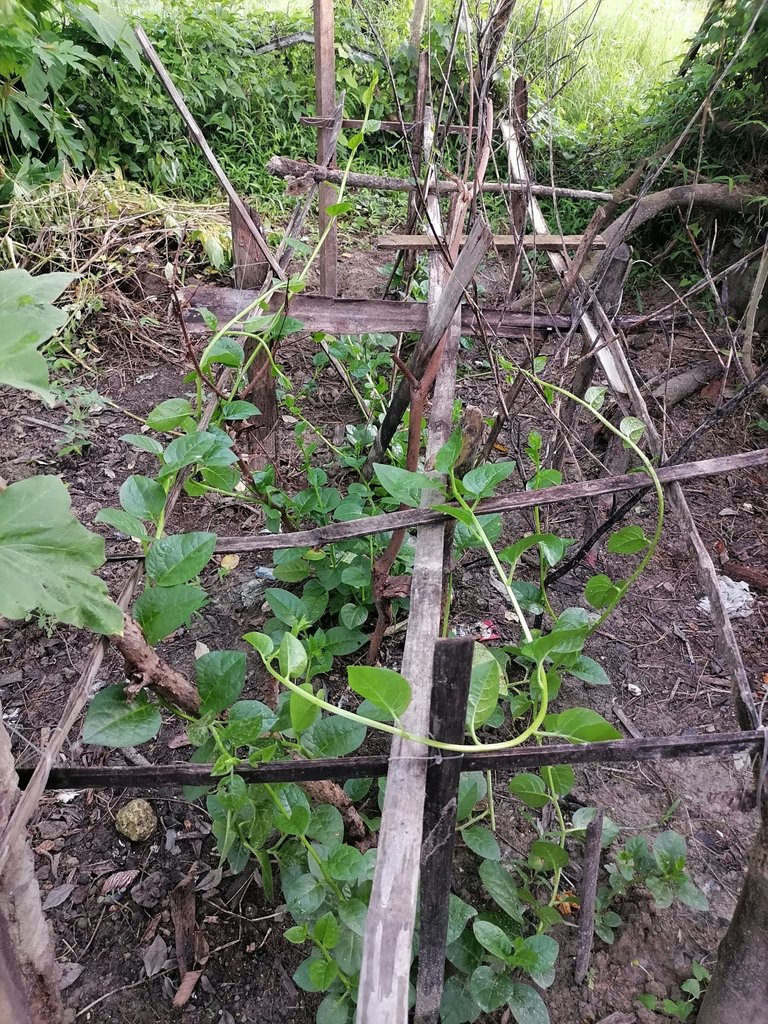 And my spinach, its growth is healthy and it's crawling.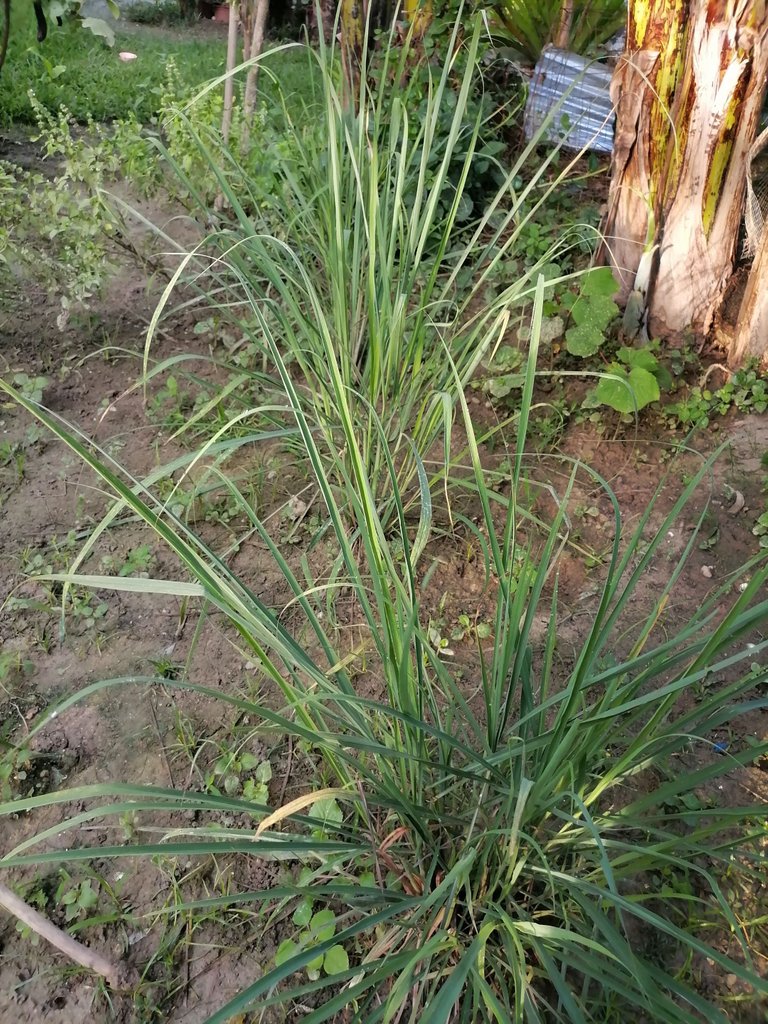 And this is my new lemon grass crop, it is healthy and growing well.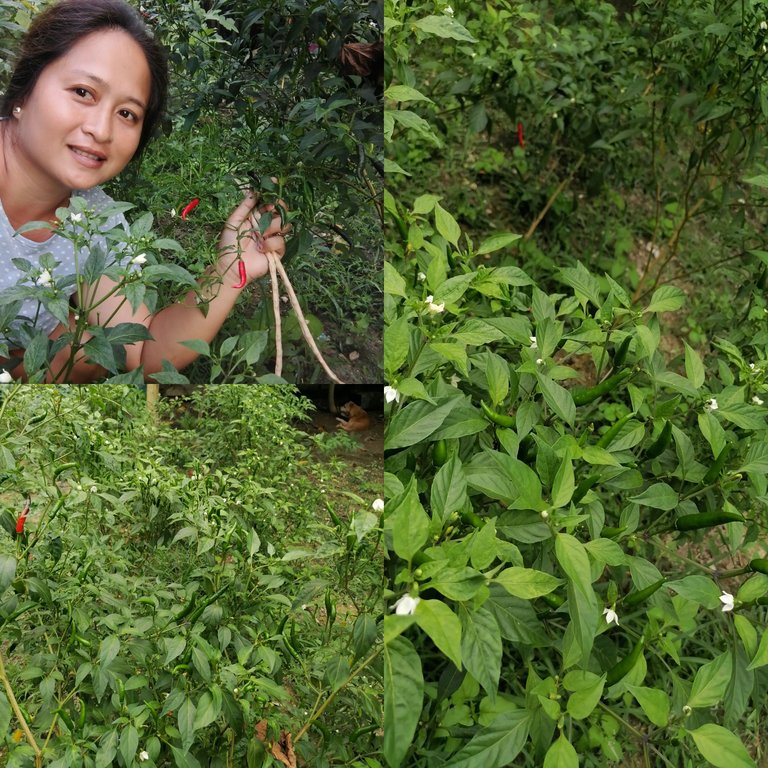 And my my long green pepper continued to bloom and bearing more fruits.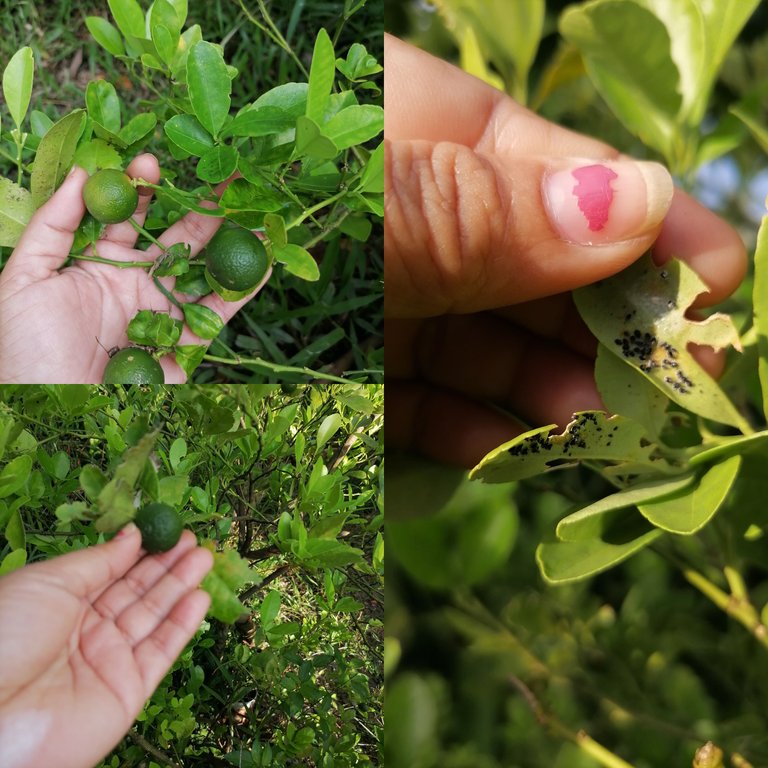 And I went to the front of our house and I checked my calamansi and still had a few fruits and I was worried because I saw something on its leaf. I think it looks like aphids but the lime leaves don't shrivel so I'm confused.
Has anyone here experienced what kind of insects these are?
And please share your ideas how to prevent it.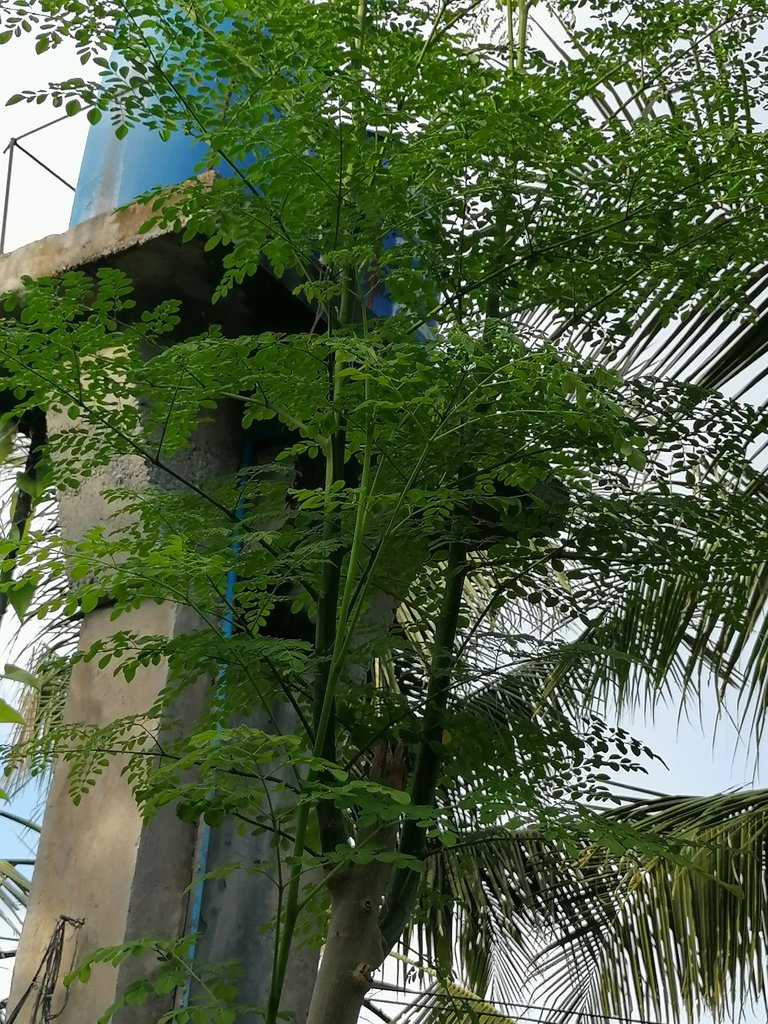 And my moringa still remained healthy and rich in leaves.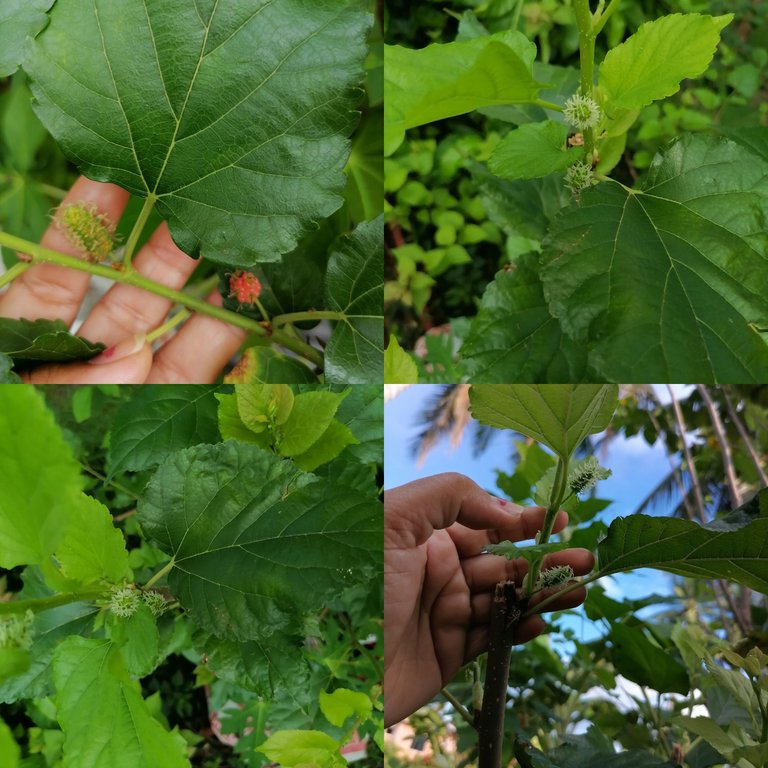 And we will see my mulberry bear new fruits. This is the second time my mulberry is bearing fruits.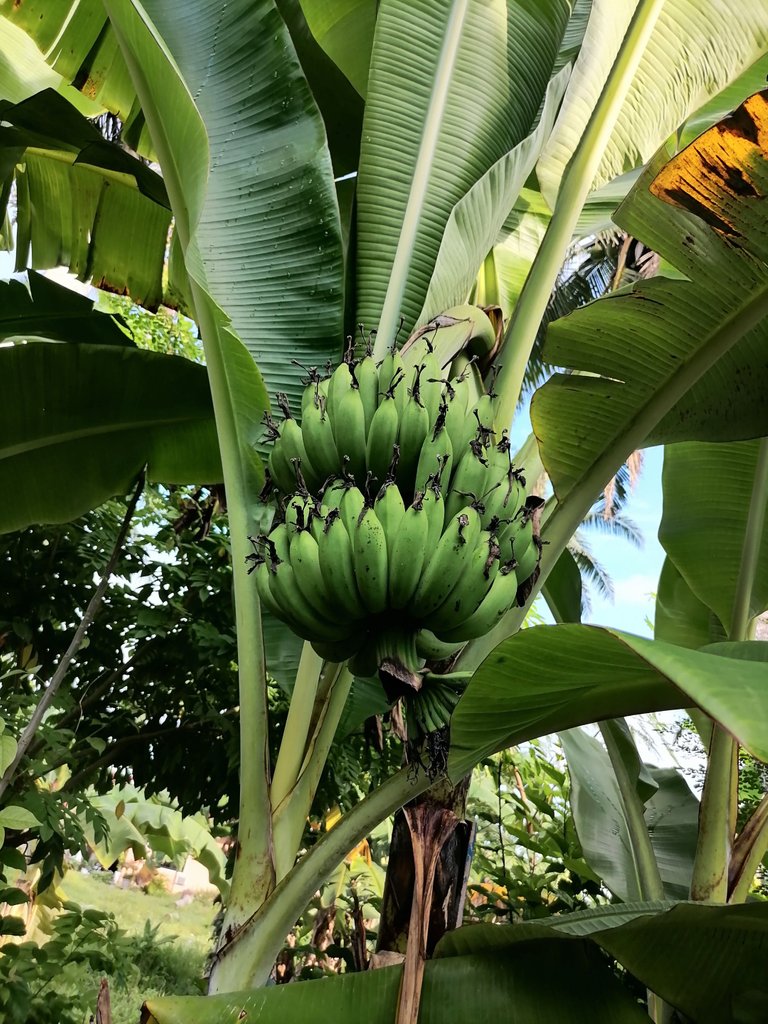 And when I turned around, I saw that my banana bearing fruit and it was about to be harvested.
So now I am very happy because I saw the fruit of my hard work. That's all for now and I hope you enjoy my post today.
Thank you so much and have a nice day.
---
---